Bourbon Barrel Adirondack Chair is a Smooth Upcycle
Hungarian Workshop's Bourbon Barrel Adirondack Chair has to be one of the best upcycling ideas ever conceived. What could be better than sitting on your deck, enjoying a stunning sunset and a cool breeze with a glass of amber bourbon on the rocks? Only sitting in a comfortable Adirondack chair made from barrels used to age that bourbon.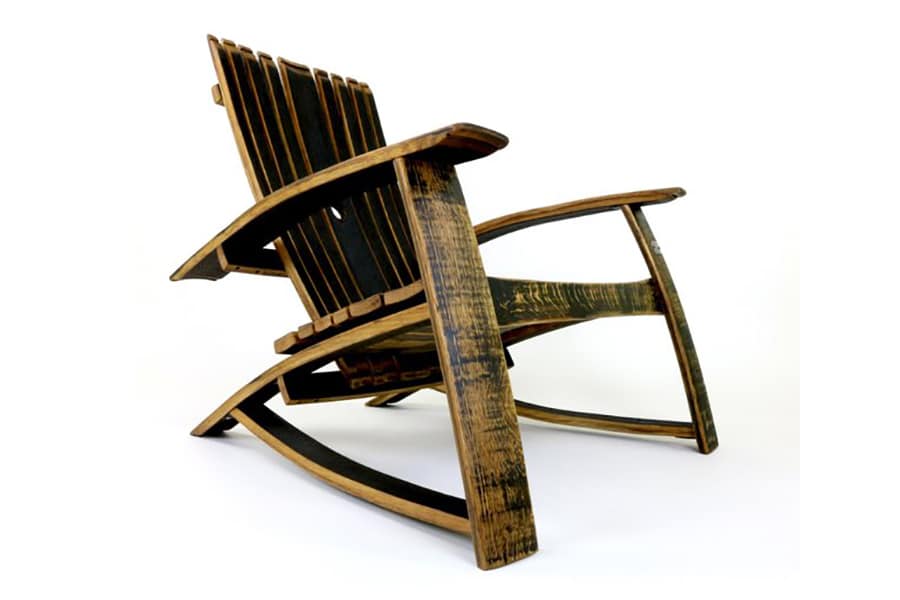 Hungarian Workshop reclaimed wooden casks from a Bluegrass distillery and gave the barrels' staves a new life. The natural curve already in the staves lends itself perfectly to comfortable chair with just the right support for your back and legs. The whisky aged patina gives the wood a finish that speaks of years, and is completely unique to each chair. Each chair is also carefully hand built by Hungarian Workshop, ensuring only the best quality and ensuring that unique look isn't lost through too much machining or sanding. The chairs are available with either an open or a closed style top.
These Adirondacks also enjoy the luxury of having a story behind them. Visitors will be first attracted by the handsome quality of the chairs and their comfort, but the idea of what they are made from will leave guests chatting or quietly contemplating.
Material: American oak, Stainless Steel, Bourbon Barrel, Rosewood Oil
Dimensions: Length – 36″ Width – 34″ Height 38″; Weight – 55lbs – 60lbs
Price: AU$1,342.03
Have you subscribed to Man of Many? You can also follow us on Facebook, Twitter, and Instagram.