Comfort Air by American Leather is Everything You Want in a Chair
Combining the versatility of a swivel chair with the ergonomics of a compact recliner, the Comfort Air by American Leather will send you straight to cloud nine. Never before have we encountered upholstery that's so simultaneously plush and dynamic. Bolstered by patented technology—which took the Dallas-based furniture maker years to develop—it duly delivers on the built-in promise of being the "next generation of relaxation."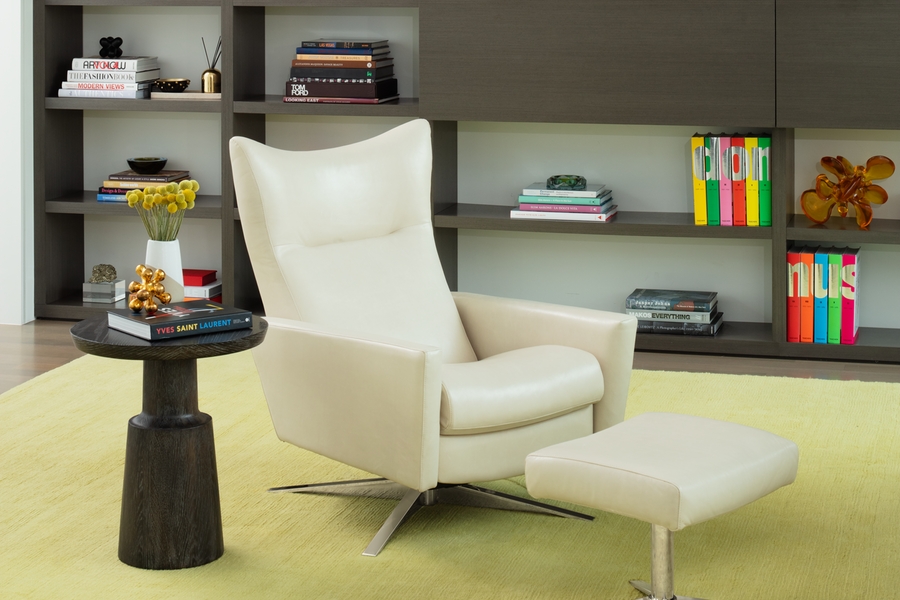 Should you order a Comfort Air, you'll notice the difference from the moment you sit down. Unlike your average leather chair or even your standard recliner, this furniture adapts to your movements with mind-blowing responsiveness. It's almost hard to describe just how adept and dynamic the Comfort Air is without resorting to what seems like hyperbole. It's also cosy, supportive, and bursting with quality. There's really no other way to put it: this thing will downright spoil you.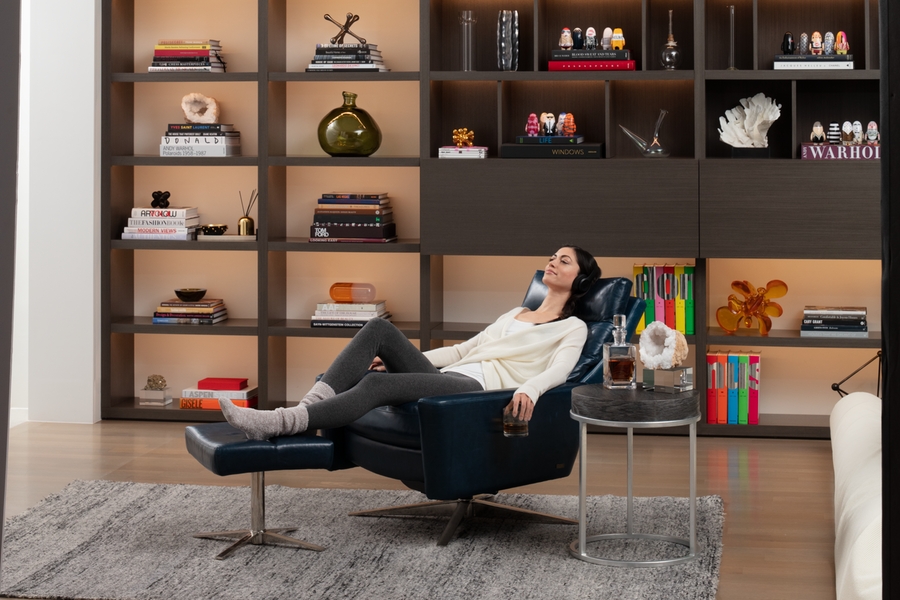 True to concept, the Comfort Air chair comes in various incarnations, each of which takes its name from a cloud formation (while one is known simply as The Cloud). Upon selecting a model, you're able to choose either leather or fabric construction, and between a base plate or four-star base. Continuing the customisation theme, each base is available in more than one material. A compact and stylish ottoman is sold separately.
We received The Cloud Comfort Air and couldn't be happier with it. Again, it's almost impossible to describe this chair without sounding like we're exaggerating. Seamless and ergonomic, it flows with the movements of your body like nothing else we've ever tried. Not only that, but it strikes the perfect balance in terms of size and aesthetic, making it ideal for men and women alike.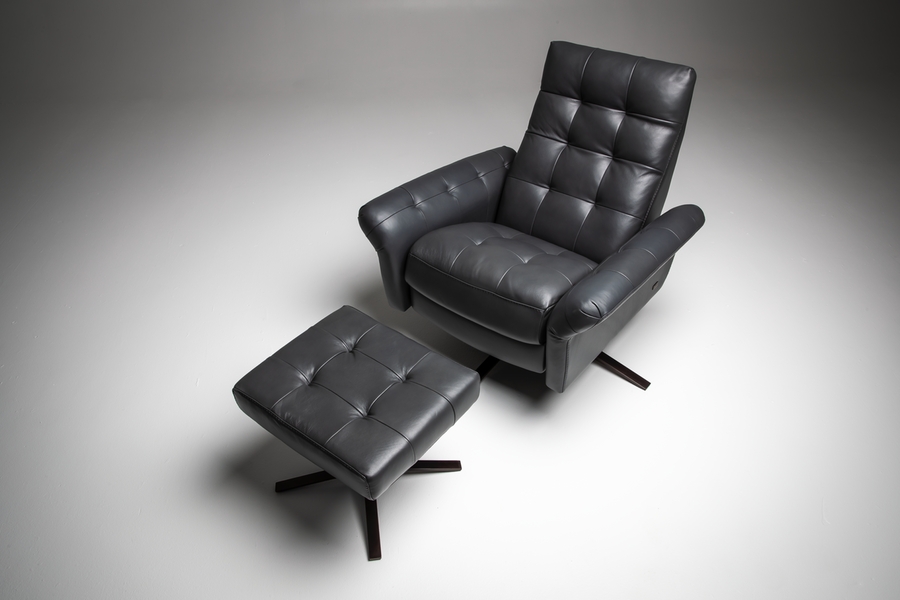 Technology and comfort collide with the Comfort Air by American Leather. More than a piece of quality furniture, this feels like a revolution in the making. Don't believe us? Pick one up and prove us wrong. We dare you.