Tom Sachs Sells His NASA Chairs for $1000
Tom Sachs has built an international reputation for his elaborate installations. He also has a deep interest in space exploration. The two collided in his "Space Program".
In 2012, Sachs revisited the program with "Space Program 2.0: MARS" The exhibit displayed hand-made interstellar crafts, tools, devices, gear, video feeds, animation, and more, all recounting the fictional story of two female astronauts' visit to the Red Planet. The show was put on at New York's Park Avenue Armory.
The exhibit included exploratory vehicles and a Mars landscape complete with red dirt.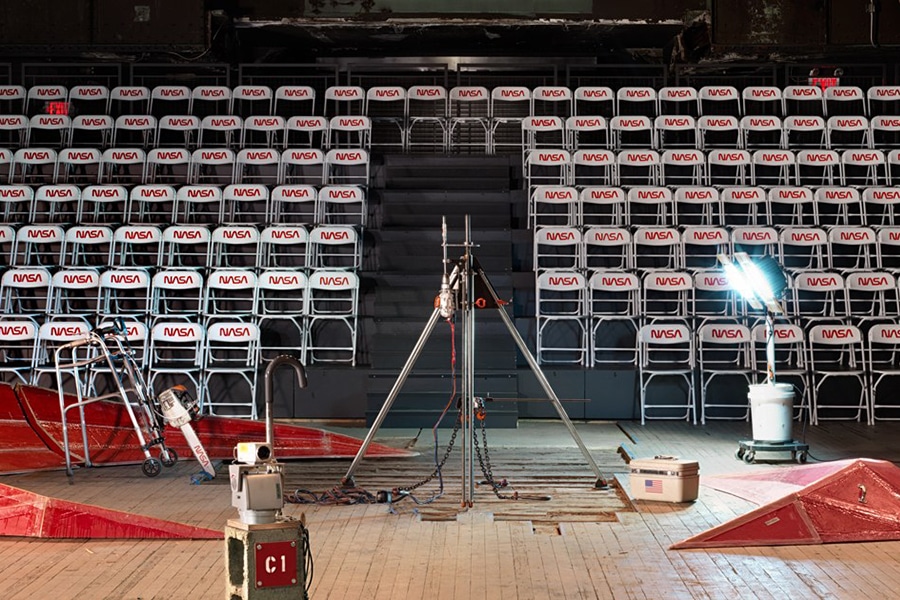 Part of that exhibit included a NASA mission control centre and audience stage, which were furnished with Samsonite folding chairs. The chairs were recently sold by Sachs at the price of USD$1,000 a piece. The chairs came with a sample of Mars red dust and each showed signs of being used in the exhibit.
The white chairs were made of High Density Polyethylene (H.O.P.E.) and were zinc plated, powder coated steel. They featured a red "NASA" screen-printed on the backrest, as well as a hero's signature and individual serial numbers. The chairs are sold out, but keep an eye out for more from the famed artist.