Tubmarine Woodfired Spa is a Statement Piece
"I created my first wood fired hot tub 7 years ago," says Chris Galley, founder of Tubmarine. "I wanted to create something for my family to enjoy together, but something stylish and well-engineered that was built to last. I wanted to make a statement piece that stood out from other tubs on the market, so I designed Tubmarine." That statement piece is now available and can be set up anywhere that you can find the wood to heat it.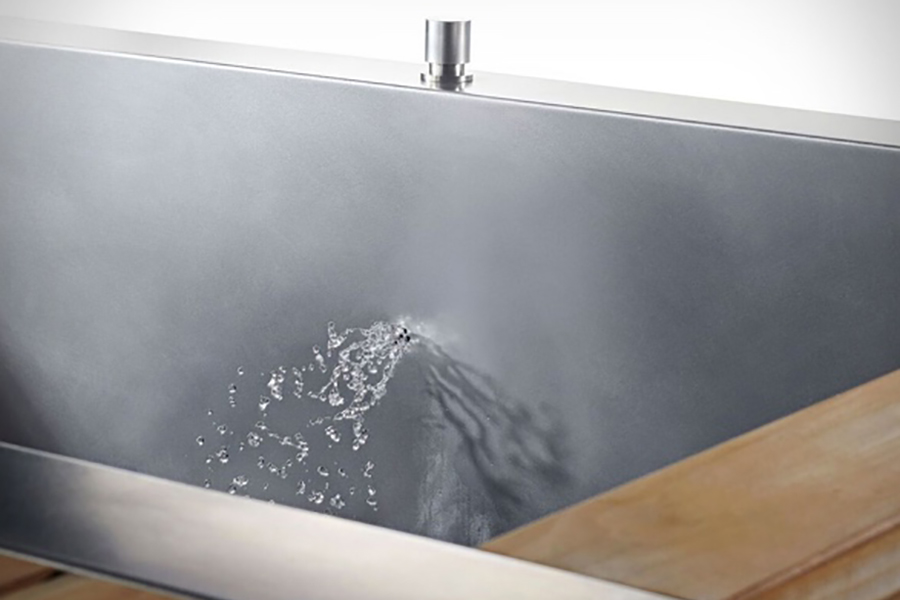 The statement that the Tubmarine is making starts with the materials that it is made of. For starters, Tubmarine features recyclable materials that include corrosion-resistant stainless steel. It also features Kebony wood imported from Norway. The wood-fired water heaters come from Finland. Galley claims that the Tubmarine hot tub "heats up in under two hours, requires no electricity and is easy to maintain, allowing you more time to relax and unwind." Up to four adults can fit comfortably in the tub on dual steel benches.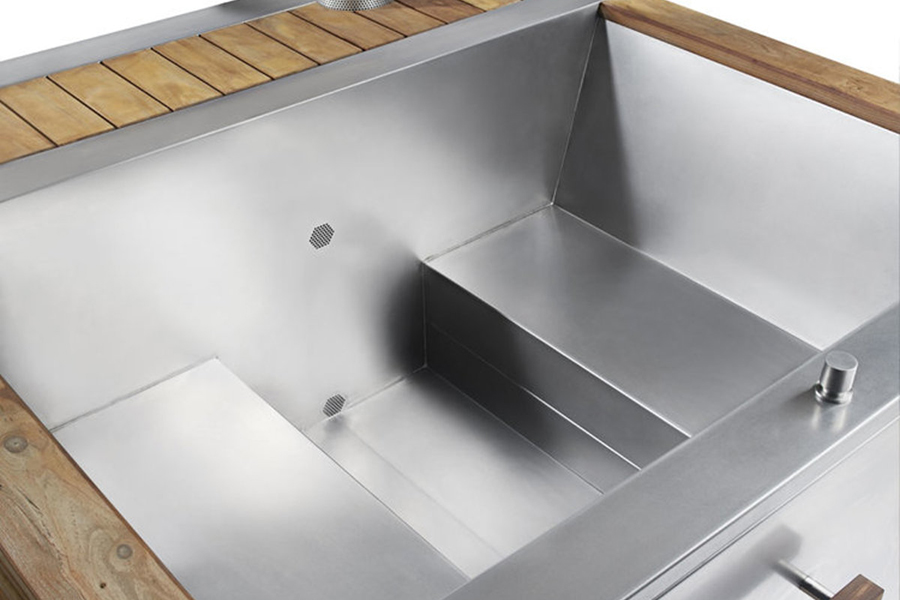 The tub requires no electricity, instead using a wood burner to heat the water. After filling the tub, a fire is started in the water heater found inside a chamber of the tub. With a little stirring of the hot and cold water, you'll soon reach the ideal temperature and be able to enjoy a nice soak. And yes, it is definitely a statement piece. The mix of stainless steel and wood give it both a modern and a comforting look. A storage bin next to the water heater adds another layer of good looks when fully stocked with chopped and stacked wood. Add in the right wood and you'll be able to enjoy an aromatic experience as you soak away the troubles of the day. The tub sells for $20,000 and comes with a 25-year warranty.