Good Worth Co Brass RX Case Carries Your Meds in Style
When it comes to every day carry, you're more often than not talking about a pocket knife, but tools aren't the only items that you need to take with you on a daily basis. While the list of items a person needs to carry with them will vary from person to person, one item may be more important to one person than it would be to others. Many people need to carry their prescription medications with them, but doing so requires a sturdy case. Certainly, the bottles they come in are a good choice, but you'll also want something that has a bit of style to it as well. Good Worth and Co. has an RX Case that anyone would be proud to carry with them every day.
You'll also like:
Opinel's Updated N08 Knife is EDC You Can Rely On
This EDC Essentials Kit is Like Giving Multiple (Awesome) Gifts at Once
VOCARO Has Perfected the Art of Minimalist EDC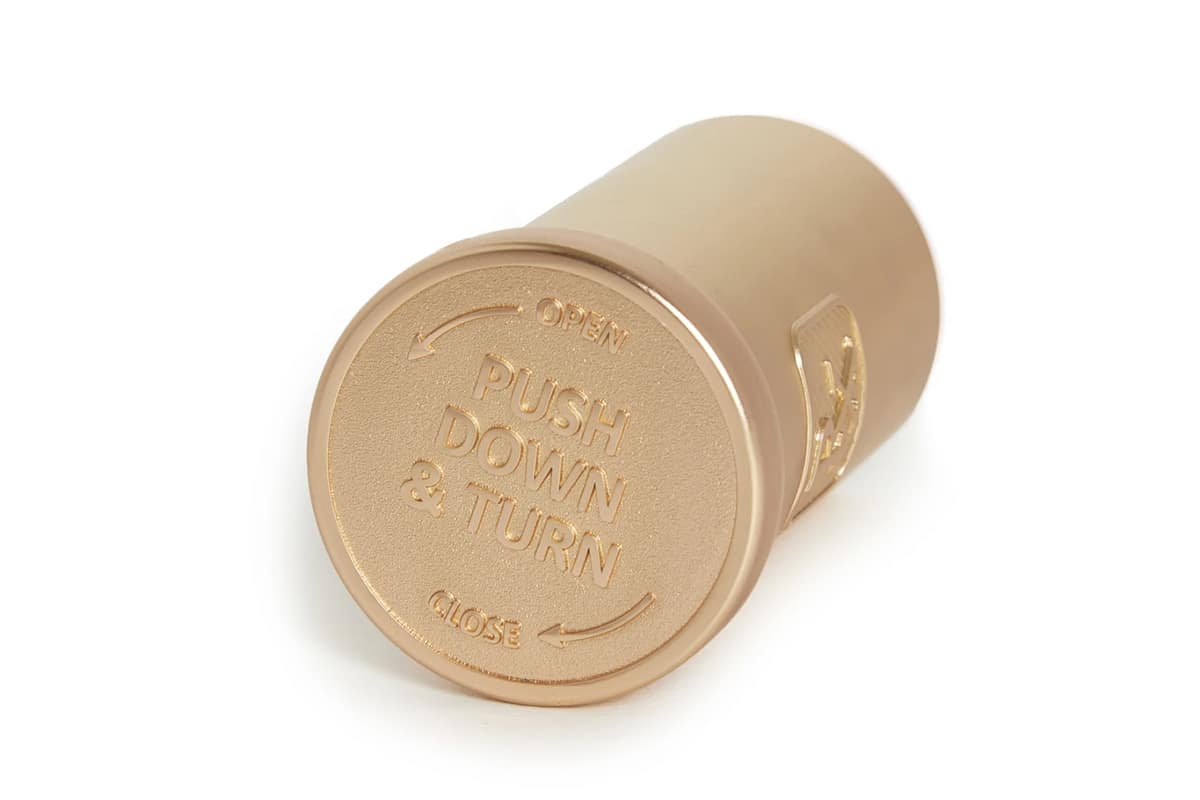 The Good Worth and Co. RX Case is made of solid brass and comes with all the safety features you would want in a prescription bottle, including a child-safe, twist-off cap that requires a push down and turn opening. The case measures 2.5 inches tall and 1.5 inches in diameter. The lid and tube are solid brass. On the front of the bottle is an embossed Rx design. The cap features embossed instructions on how to open the bottle. The bottle is perfect for holding any prescription medications you might need, but that's not all you could store in this case. Even if you don't need prescription meds, it doesn't hurt to carry other over the counter medications that might come in handy, such as Aspirin or Advil. You could also store valuables like coins or jewelry in the case, or use it to keep delicate or important items like USB drivers safe. You could even use it for your medicinal marijuana buds. The uses are innumerable, and the case is good looking enough that you'll want to find a reason to carry it with you every day.
A good looking carrying case for your prescriptions—or many other things—isn't just a pipe dream any more. You can get a brass RX Case from Good Worth and Co for just $40.
You'll also like:
Opinel's Updated N08 Knife is EDC You Can Rely On
This EDC Essentials Kit is Like Giving Multiple (Awesome) Gifts at Once
VOCARO Has Perfected the Art of Minimalist EDC
---
Featured Video from Man of Many