BLOK Smart Cutting Board Can Teach You How to Cook
You have to wonder if some things need to be made "smart." Take, for instance, the cutting board. Would adding electronics to something that has such a basic function really improve it? Do you actually need a display on a board meant for cutting, chopping, slicing, and dicing? As it turns out, yes, making a "smart" cutting board is something that should be done, as proven by BLOK. The new Smart Cutting Board from BLOK is currently on Kickstarter and is slated for an April 2022 delivery.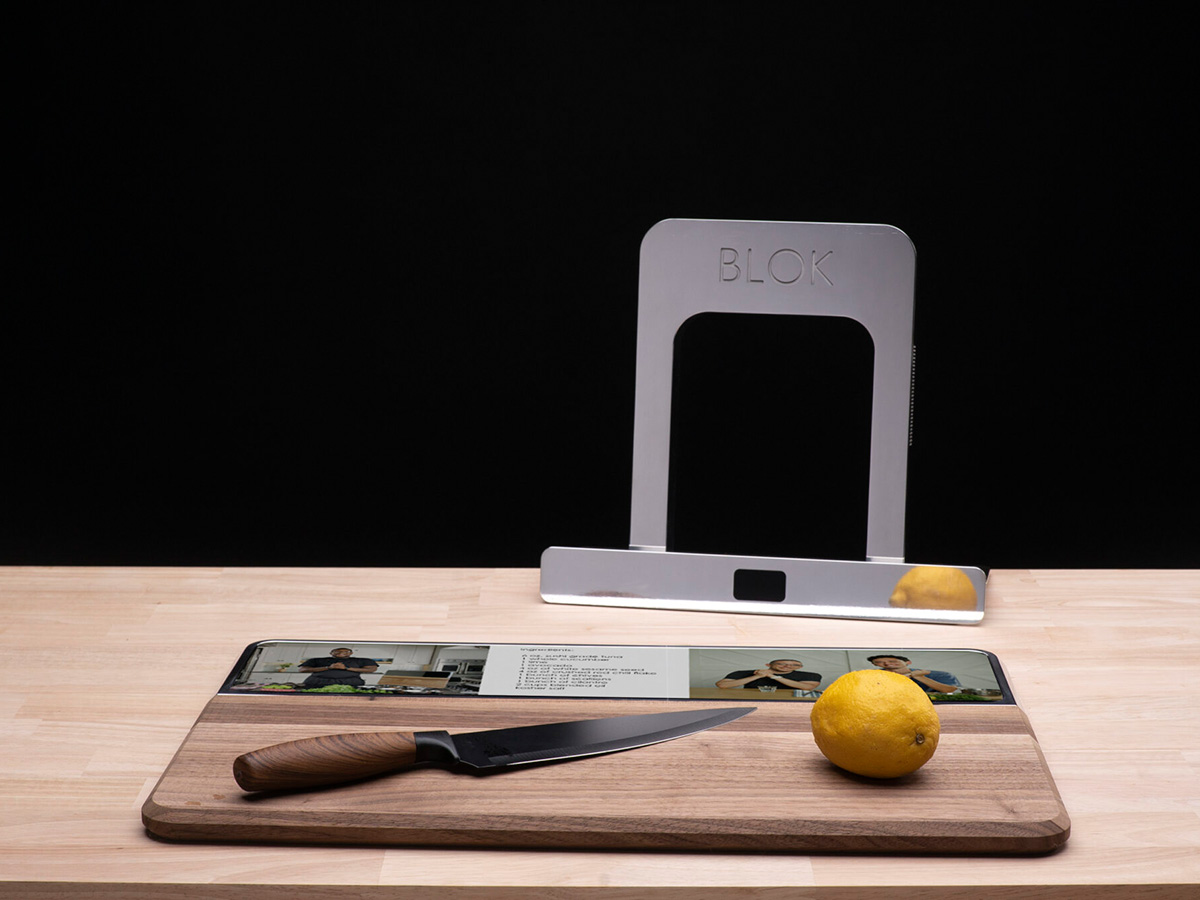 The BLOK Smart Cutting Board consists of basically two parts. The board itself is made of dark walnut and provides ample space to do all the cutting you need to do on a cutting board. The second part is a removable, waterproof screen that attaches to the top of the board. The screen lets you watch videos and check recipes, thus eliminating the need to have a second screen propped up nearby.
A docking station holds and charges the board when not in use and also includes speakers so that you can listen to any videos you may be watching. Online cooking classes just got easier—and safer! No more dividing your attention between what you're working on and what is being shown on the screen. It's all right in front of you. Plus you can make your cooking experience a social one thanks to the included camera and microphone. You'll be able to visit or ask questions as you prepare delicious meals with friends.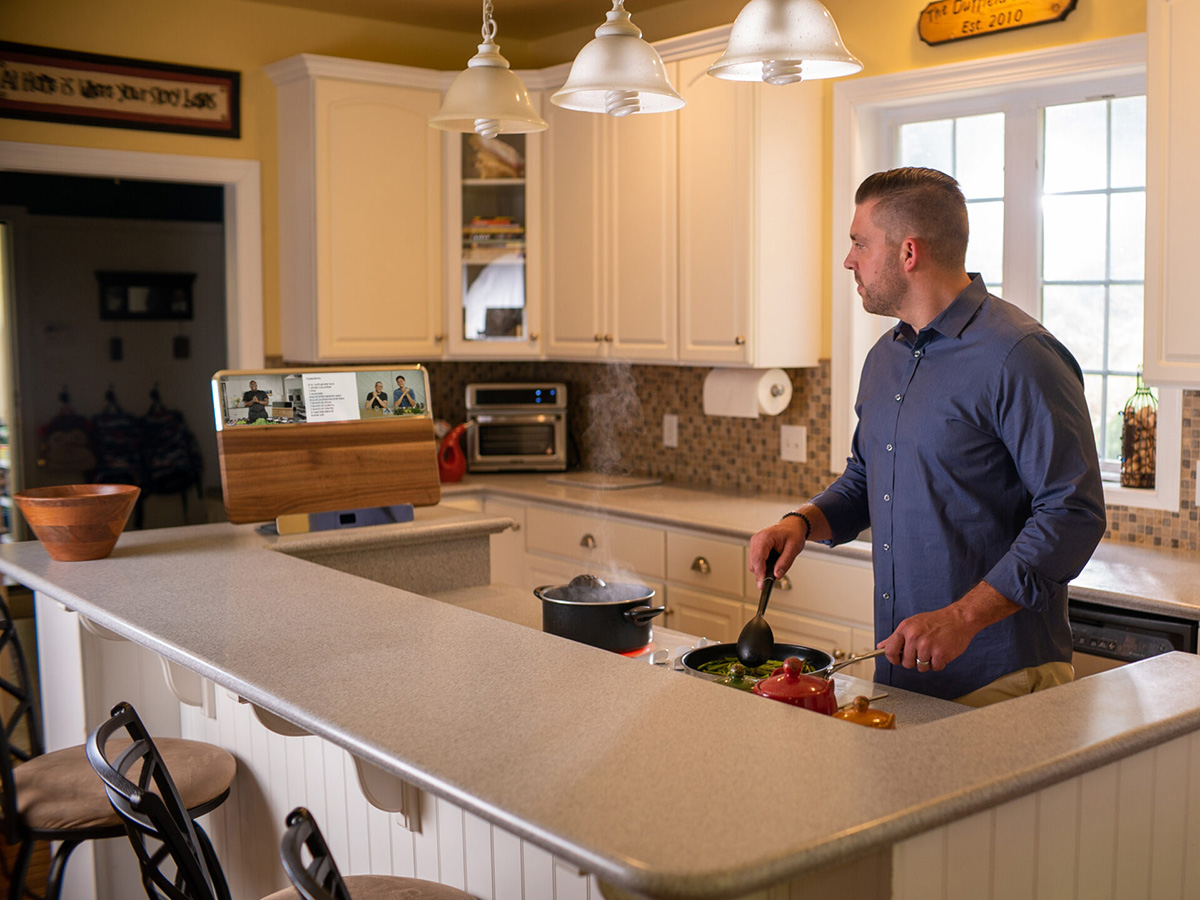 BLOK is working on an accompanying app for iOS and Android that gives you control of all the features of the cutting board. Rumors have it that the app will even let you order all your ingredients online and get them delivered to your home.
You can back this project on Kickstarter now and get some pretty impressive savings. If you're one of the Super Early Bird investors, you'll get $100 off the BLOK as well as a free year subscription for the app. Even if you miss the Super Early Bird opportunity, you can still invest and get $50 off plus a three month subscription. Maybe it's time to get smart about your cooking.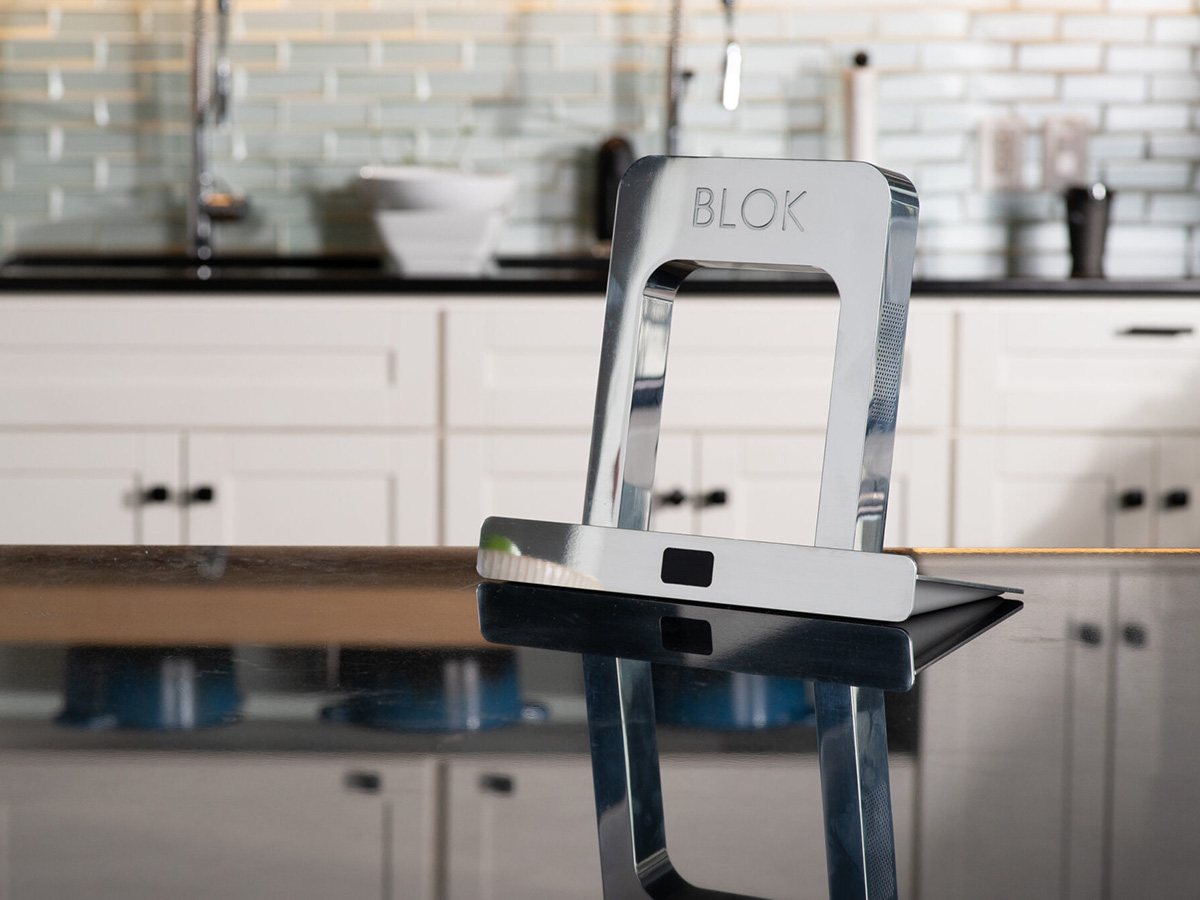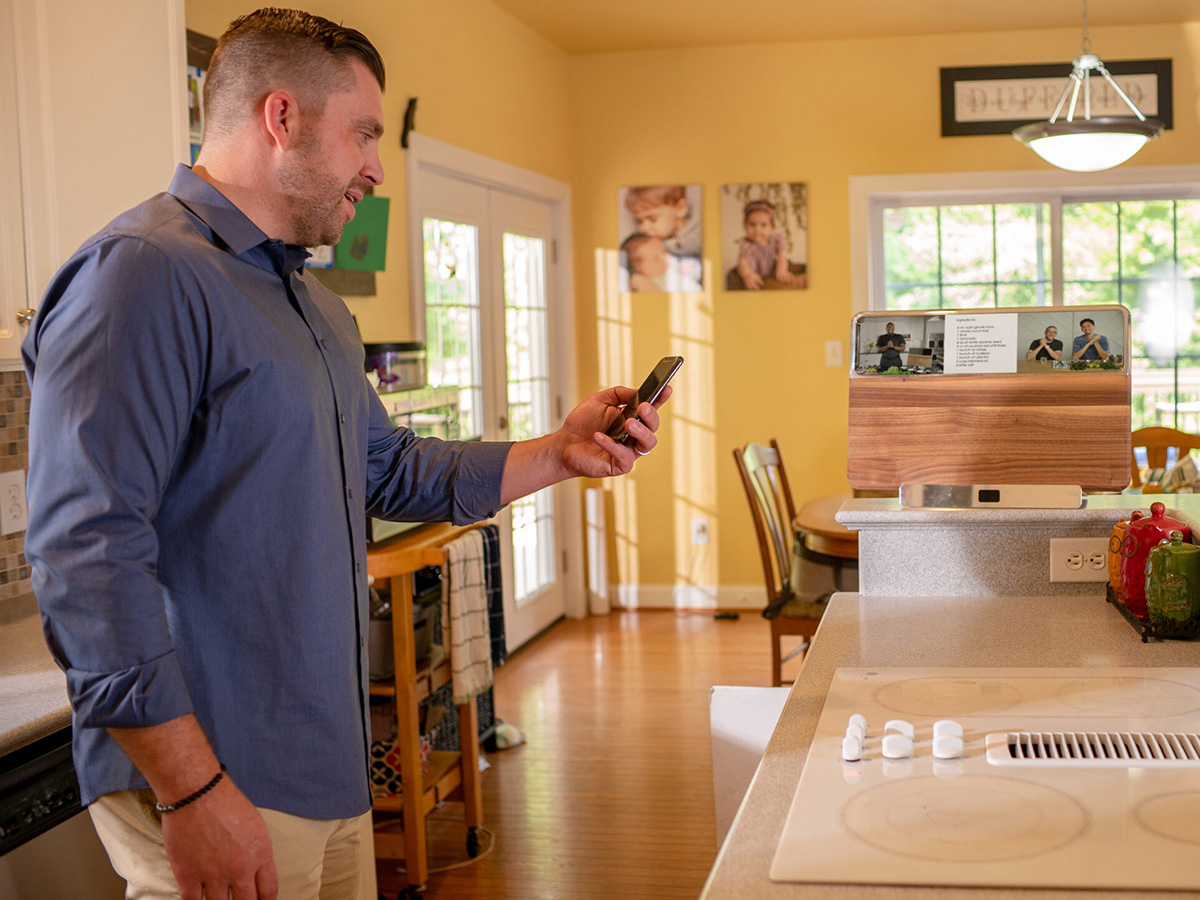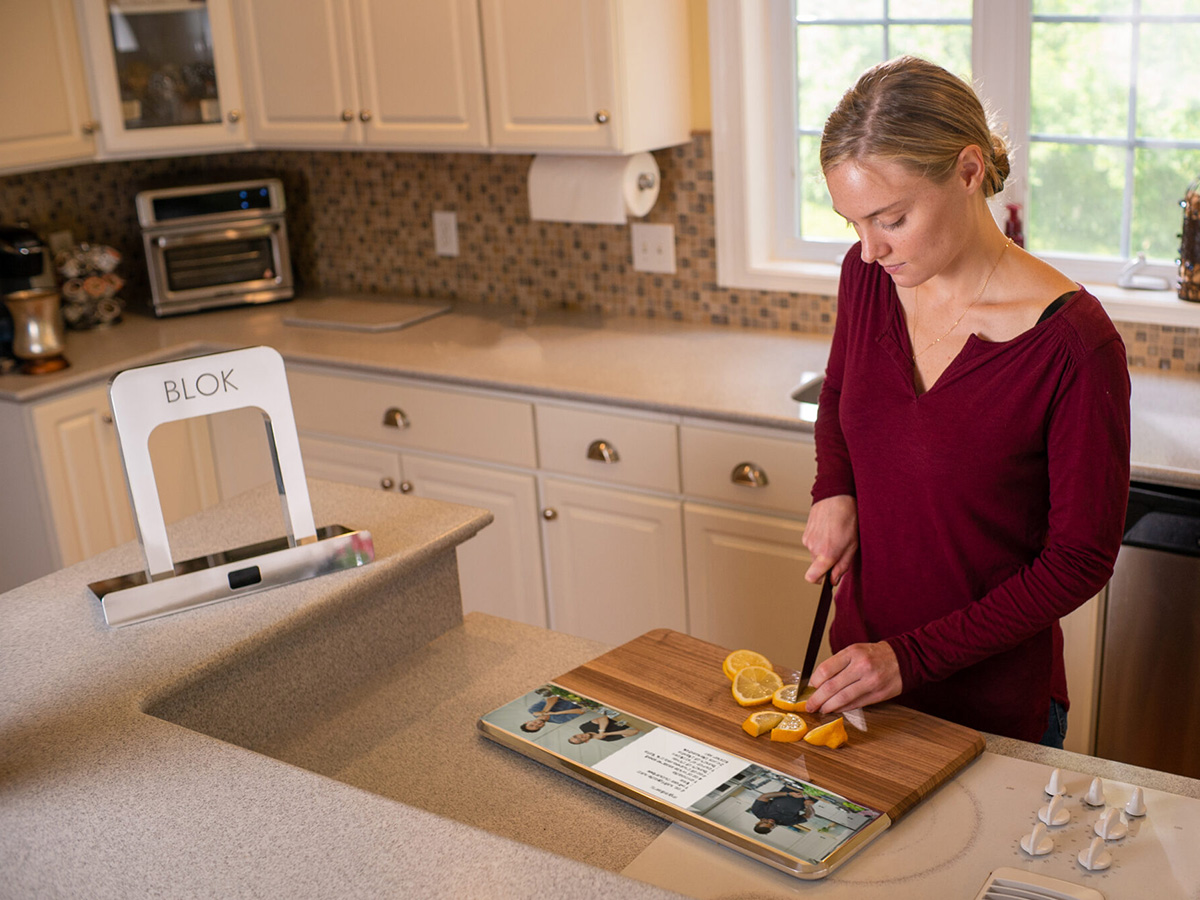 You'll also like:
Haxson AirFan is a Bluetooth Speaker that Purifies the Air
Become a Wizard in the Kitchen with Le Creuset's Harry Potter Collection
Vitamix Ascent Series A3500i Review: Simply Mind Blending