Bring the Desert Home with Cactus Glasses Set
In Barcelona, there is a pair of artisans that have been quietly going about their craft since 2008. Elodie and Jaime founded DOIY as a global lifestyle brand that creates eclectic and interesting gifts and home accessories. From kitchen and dining ware, to socks and games, DOIY has something for everyone, including that hard-to-shop-for person in your life. Their Saguaro Cactus six piece glass set is a perfect example of the type of gifts you can find in their collection.
You'll also like:
18 Cutlery Co's Layback Knife is Crafted By Hand
Atelier of Fine Tableware, No.19 Lands in Australia
Hinoki Essential Knives are 16th-Century Samurai-Worthy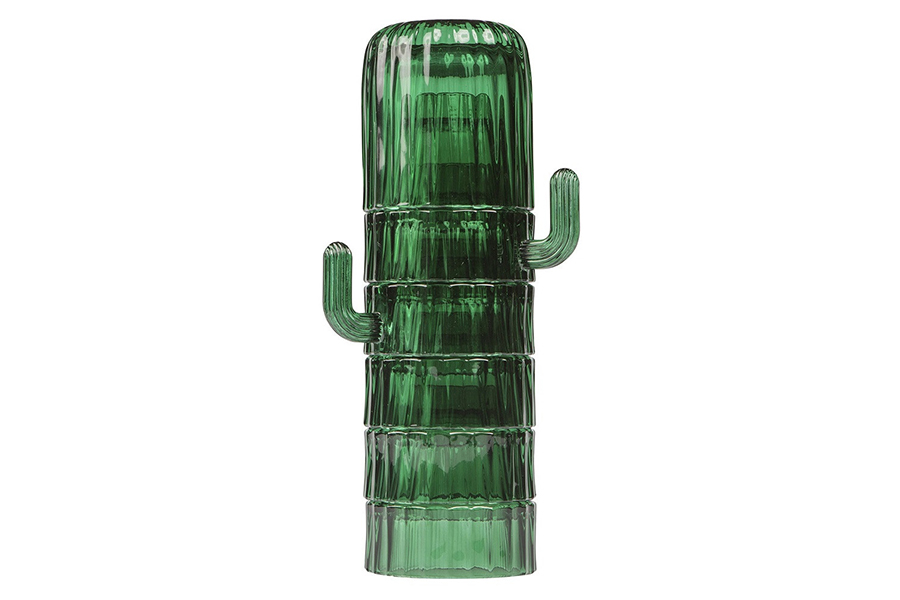 Just as the name suggests, the Saguaro Cactus Glasses Set is inspired by the tree-like cactus found in the Sonoran Desert in the US state of Arizona and the Mexican state of Sonora. The giant cactus can grow to be over 40 feet tall. The branching arms, which can make the cactus look like a pitchfork, is an iconic look that instantly brings to mind a desert climate.
The glasses are made of a green glass that features the vertical striations of the cactus. Even the handles, which come out of the glass and then bend at a right angle—just like the cactus—have the same lines to finish the look. The six-piece set consists of five glasses and a bowl. You can stack the whole collection to create your own glass Saguaro cactus (though probably not up to 40 feet tall).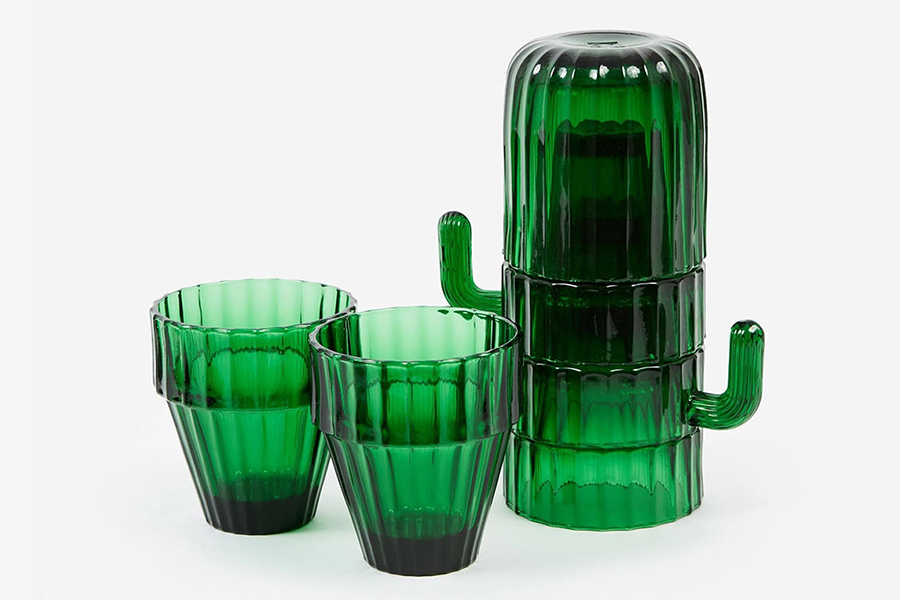 Whether you're serving drinks or using this set as a central focus of your home décor, the set is useful in many ways. If you want to expand your collection even more, DOIY also makes a matching Saguaro Carafe. DOIY offers their Saguaro Cactus Glasses Set for $79.20. Finish off your Southwest décor with an item inspired by the deserts of the Southwest. You'll never go thirsty—whether that's for something to drink or for something to talk about.
You'll also like:
18 Cutlery Co's Layback Knife is Crafted By Hand
Atelier of Fine Tableware, No.19 Lands in Australia
Hinoki Essential Knives are 16th-Century Samurai-Worthy