Calm the F*ck Down with these $19 Whisky Glasses
At the end of a long, hard day, a glass of your favourite single malt whisky should be the perfect way to decompress and unwind. Yet, it doesn't always go as planned. Sometimes the work follows you home and stays on the mind late into the night eating away at those precious hours of sleep. It sounds like a nightmare but is often the sad reality of life in 2020.
I certainly don't claim to have the solution to all of life's problems, but these sleek, weighted whisky glasses do provide a blunt reminder that sometimes, you don't need to live or think a mile a minute. That sometimes, all you should be thinking about is a whisky.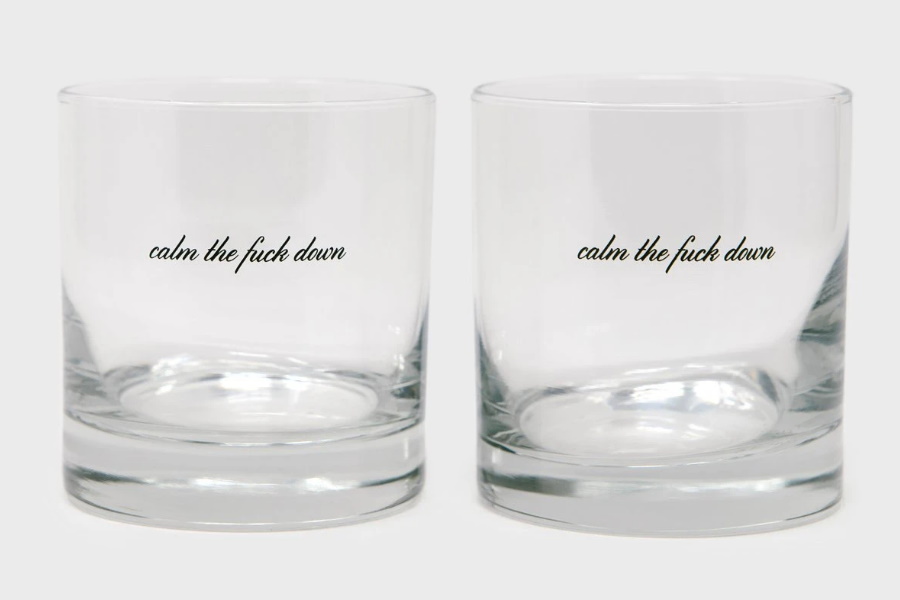 This set of two whisky glasses from Cool Material cuts to the chase: "calm the fuck down" reads the glasses. It's not always that simple, but sometimes we need a reminder to put things in perspective. Work and life will go on tomorrow. Right now, you should be thinking about sipping two fingers of the good stuff. Nothing more, nothing less.
The calm the fuck down whisky glasses are priced at just $19 for a set of two and pair really well with the calm down candle, so long as you don't mind your homewares displaying foul language.