Grovemade's Task Knife with Stand is Elegant Functionality
Grovemade has an infatuation with your work desk. They've designed items that hold up monitors and keyboards. They have mousepads and organizers, plant pots and lamps. They've been building ways for you to make the most of your workspace, and now they're turning their attention to the smaller items. The Grovemade Task Knife comes with a handsome stand and is a utilitarian addition to the lineup.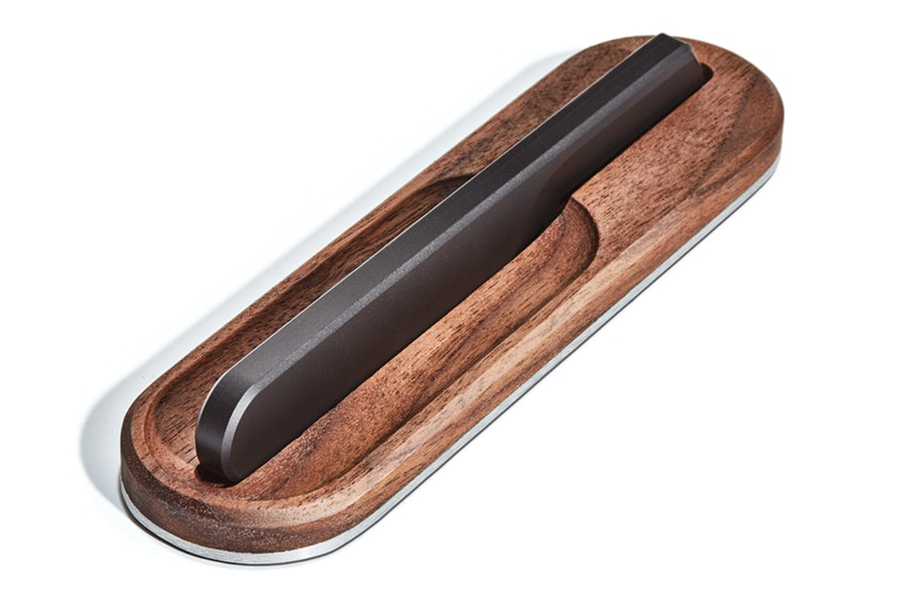 The Task Knife is pretty much what you would expect given its name. It's a simple knife that is meant for those everyday tasks you fulfill in the office, such as opening boxes and mail as well as other light-duty uses associated with an office space. The knife is machined from solid stainless steel and comes with either the stainless steel finish, a brass finish, or a black ceramic finish. The knife measures 4.75 inches by 0.65 inches by 0.25 inches. It weights a meager 2.7 ounces and has a blade length of 1.44 inches. The blade already comes with a keen edge and shouldn't require sharpening if you use it as intended. If you do need to sharpen it, you can follow the same procedure you would for any pocket knife. The stand is made of aluminum with American Black Walnut, Eastern Hardrock Maple, or Natural Cork. This isn't an everyday carry knife, and that's where the stand comes it. Not only does it provide a necessary function, but the stand also creates that final touch of elegance to really dress up your workspace.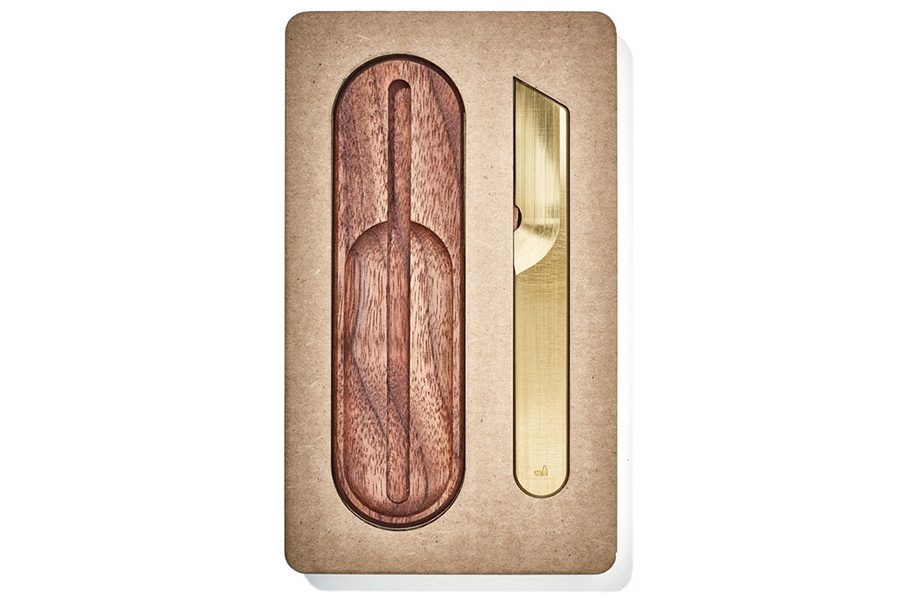 Grovemade's lead designer Sean Kelly was the mind behind the Task Knife. "We always wanted to create a second knife," says Kelly, "and with the success of our desk collection, the application was just a no-brainer for us to create something for the desk specifically. I think the pen drove that a lot. Doing the ben and then being like, okay, let's make another small desk item, and the knife just made sense."