Sheet Society Quilt Covers are an Excellent Reason to Make Your Bed
The Sheet Society is giving men a reason to make their beds each morning. The Melbourne brand has partnered with graphic designer Blain McCallion for a limited edition reversible quilt cover and pillowcases showcasing a stormy smoke scape on one side and midnight tropics on the other. It's some greenery you can't kill. Although it still wouldn't hurt to wash the bedding now and then.
"You spend a third of your life in bed, so it needs to be a place you can feel good every night," says Hayley Wooley, Founder of The Sheet Society.
"It's important for our brand that our customers have the opportunity to inject their personal style into the bedroom to really make it their own."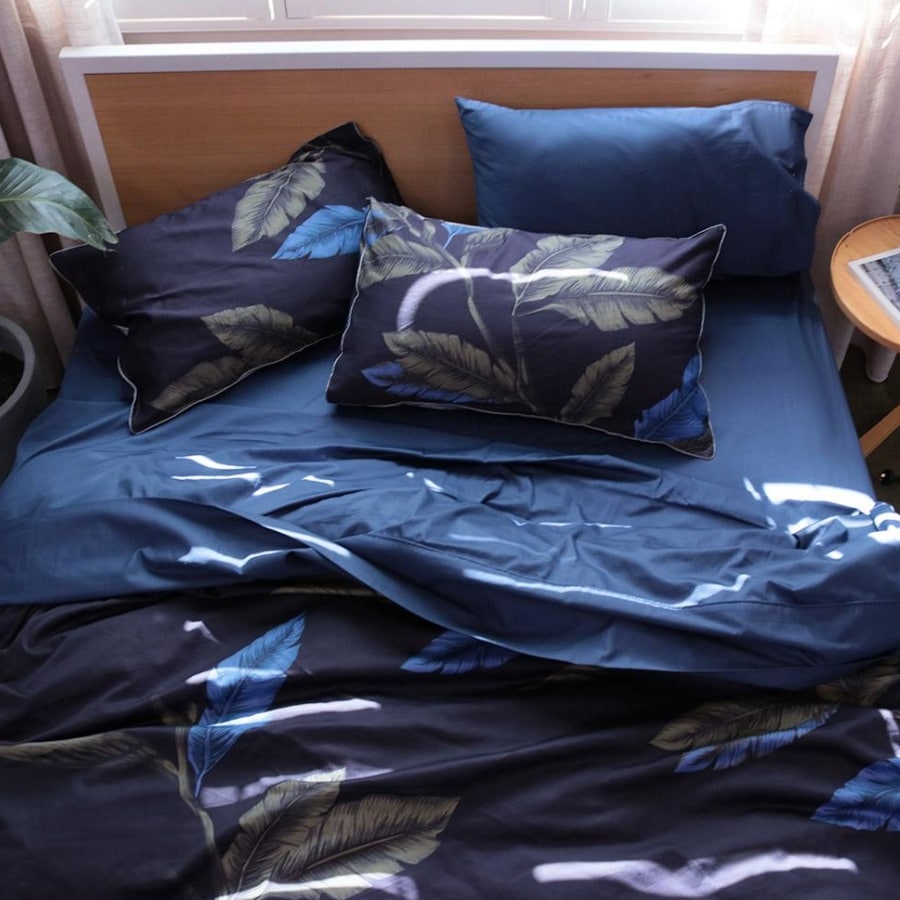 The Midnight Tropics side of the bedding shows a hand-drawn, climbing, tropical leaf print which can easily be paired with classic black sheets. The Smoke Scape features dark navy and charcoals turning into soft blues and greys in a surreal print with gold lines. Pair this side with black, grey or light blue sheets.
The limited edition style is called Banks. Blain McCallion's background in the fashion industry, specialising in placement prints and textile design made him an ideal candidate for The Sheet Society.
Talking about his bedding design, Blain wanted to create the best of both worlds. "I wanted one side of the quilt to be more tonal, like abstract art that you see in a gallery or clouds from the side that look like smoke," he said.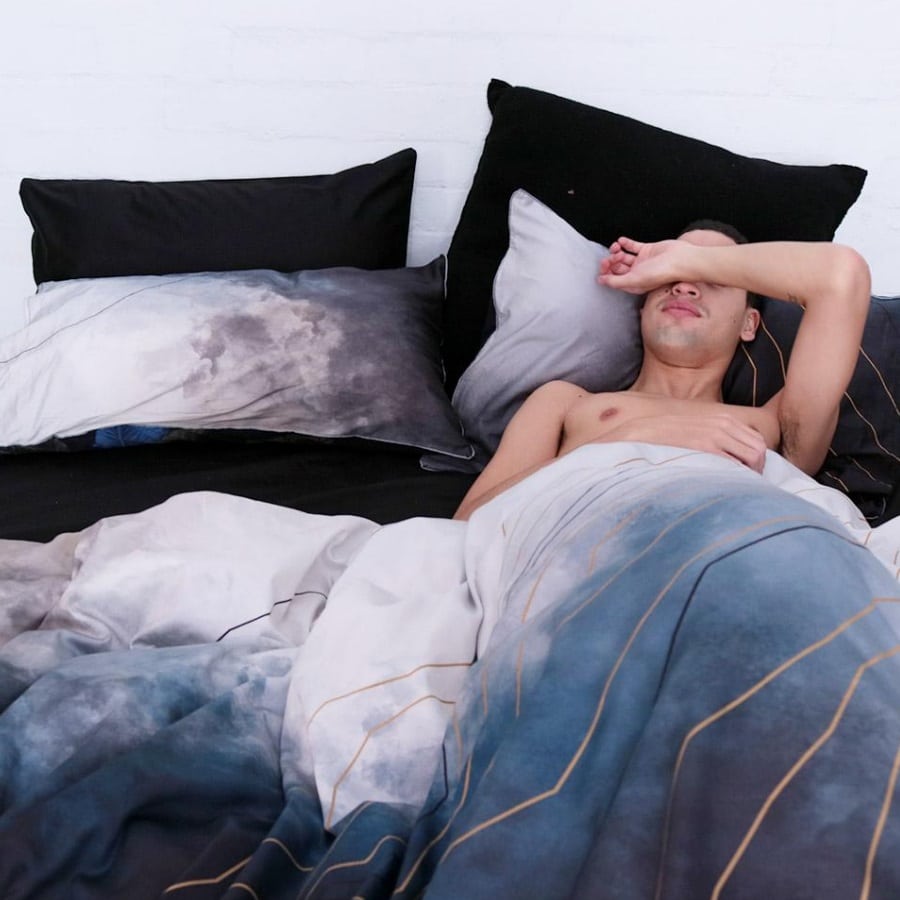 "Then the other side to be more like a textile design. I had been doing a lot of Hawaiian/floral woven tops, but I wanted to do something a little darker to fit the colour palette."
The Sheet Society's limited edition Banks quilt cover and pillowcases are available online. You can find them via the link below. The collection is limited to 100 sets. Join the mailing list for $15 off your first order.