Hinoki Essential Knives are 16th-Century Samurai-Worthy
Legendary chef Anthony Bourdain once said that the only three blades a chef will ever need are a paring for detailing and peeling, a serrated to cut tough materials and a Chef's for literally everything else. With over 400 years' experience smithing blades, Japanese brand Hinoki is adhering to Bourdain's beliefs with its latest collection launching just three kitchen knives made for everyday use.
Hinoki has labelled its latest release the Essentials which comprises a Chef's knife, a Paring knife and a serrated Bread knife each made using secret techniques perfected by a 16th-century Samurai swordsmith who is an ancestor of Hinoki's current president.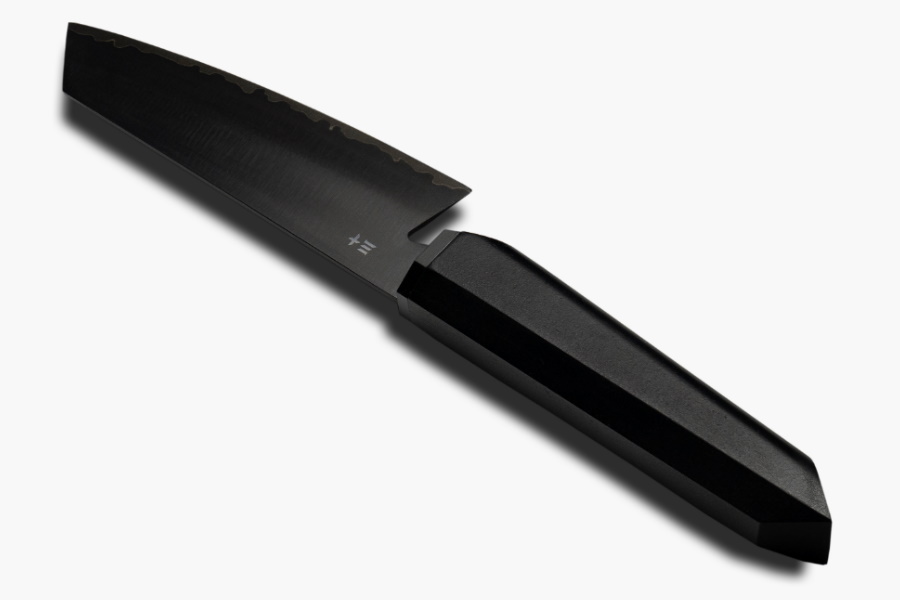 The E1 Chef's Knife features an iconic silhouette based on the Santoku blade profile for what's said to be an indispensable partner in the kitchen. Japanese for three virtues, Santoku, is a reference to the knife's versatility in cutting fish, meat and vegetable. The E1 Chef's Knife is priced from USD$116.
The E1 Bread Knife possesses a serrated blade perfect for sawing through meats, poultry, vegetables and, of course, it cuts through bread without destroying the loaf. The Hinoki E1 Bread Knife is priced from USD$111.
The E1 Paring Knife is an all-purpose knife capable of deftly peeling, mincing and intricately decorating all matter of fruit, vegetables and aromatics. The E1 Paring Knife is priced from USD$99.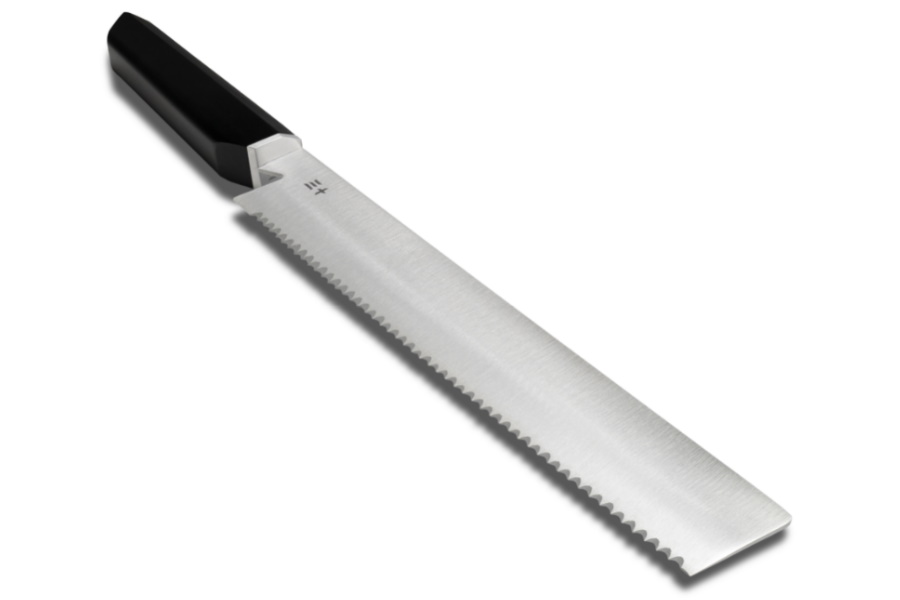 All Hinoki Essentials are crafted in the home of Japanese sword-smithing, the town of Seki, Japan, a place known for centuries as 'The City of Blades'. The knives are crafted using VG-10 stainless steel that's said to be unsurpassed in rust resistance and peerless in edge retention.
Each blade is finished with a unique pattern or Hamon in Japanese. It's a tribute to the katana which inspired these knives, and each Hamon is unique to individual knives.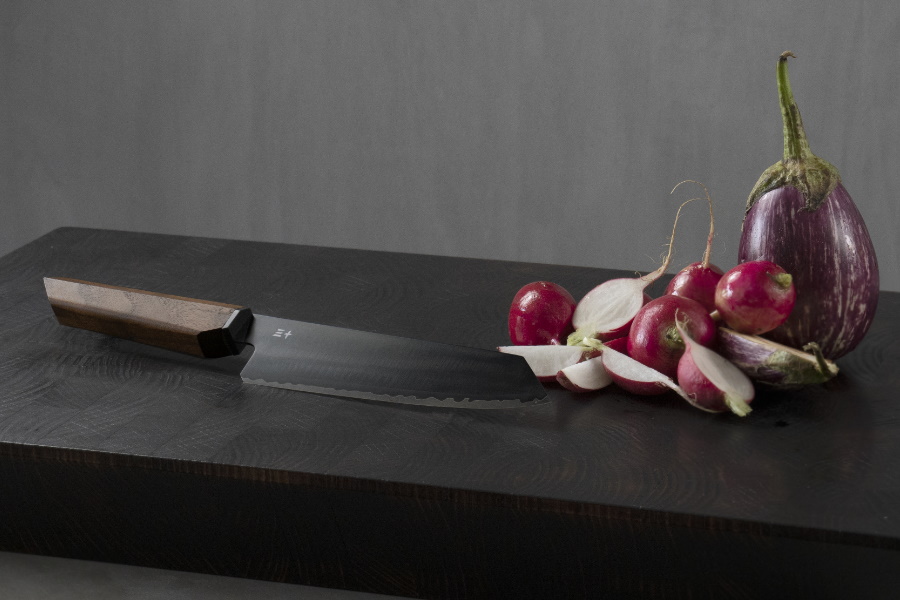 Hinoki has taken to Kickstarter to launch its Essentials collection with a range of customisation options and discounts. Each of the three blades is available in a classic Brushed Chrome or signature Obsidian Black, and the handles are available in deep ebony or tactile walnut. The prices listed above are also approximately 30% off the eventual retail price, so there are definite savings to be had for early-bird shoppers.
If you're looking to fill your kitchen with items worthy of a 16th-century samurai or just crave what's considered the best available, check out the new Hinoki range on Kickstarter via the link below.