Hinoki Gyuto Chef's Knife is a Kitchen-Sized Samurai Sword
Discipline, precision, honour – All traits of the Master Samurai. It also sums-up a chef quite well when you think about it. With Hinoki's S1 Gyuto Chef's Knife, you can experience the very best of both worlds. Just don't perform Seppuku if the meal doesn't turn out right.
The Gyuto Chef's Knife is hand-forged by Master Japanese Bladesmiths, using the purest steel similar to what's used in traditional Japanese swords.
Gyuto Chef's Knife is Hinoki's flagship blade featuring all-black carbon steel, beautiful chamfered edges and a hand-sculpted cutting edge which culminate in a knife of unparalleled beauty and performance.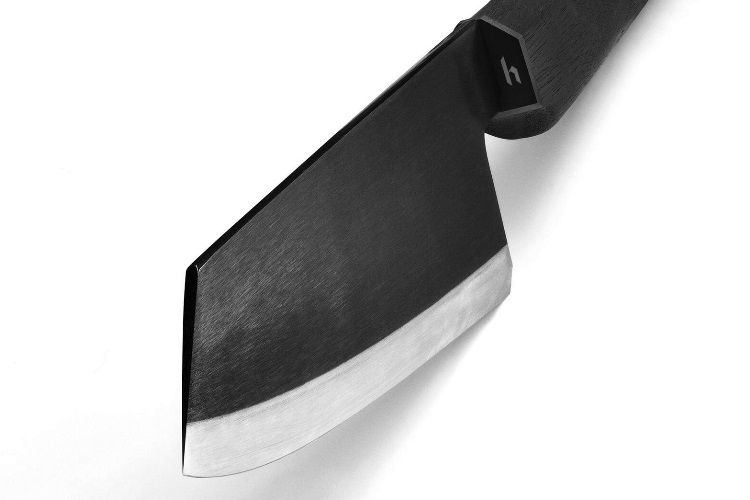 Utilising 131 precise steps, Hinoki begins with a secret technique to render the blade a stunning black. Forged at temperatures reaching 1,000°C, the malleable steel is then repeatedly hammered to minimise impurities, ensuring tensile strength and realising its iconic shape.
Master Sharpeners spend countless hours honing the precision cutting edge, on a variety of different wet stones, each contributing distinct benefits to its final sharpness.
Australian Master Woodworkers meticulously hand-carve each wooden handle, utilising Japanese and Scandinavian techniques. Buyers can choose between Charred Walnut, American Walnut or European Oak.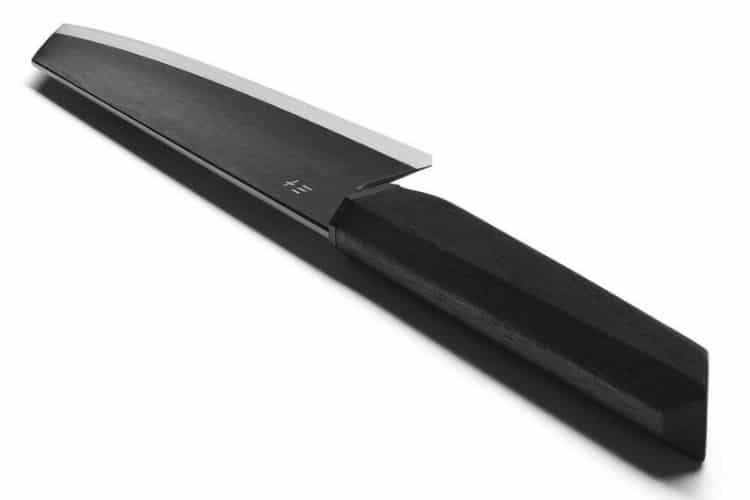 Finally, the knife is crowned by a blackened steel bolster, adding a discreet accent to the textural variations of the wood.
Hinoki also invites you to further personalise the knife with initials discreetly engraved at the base. The Hinoki S1 Gyuto Chef's Knife is available now and priced from AU $499.
Hinoki's mission is to craft thirty, highly-refined kitchen essentials to inspire the mind, stimulate the senses and ultimately enhance the way we live. We can't wait to see how the other 29 turn out.