Japanese Katana Letter Openers Slice Your Correspondence Honorably
Sometimes bills need to be sliced, not just opened. That's when you need a Japanese Katana Letter Opener. Make by Nikken, these letter openers are styled after the swords used in the Sengoku period of Japan's history. Each is carefully handcrafted by artisans to ensure sharpness and functionality. The letter openers come in three styles. The first is a katana inspired by those used by Edo era shogunate police and military forces led by Hijikata Toshizou. Toshizou's favorite sword, "Izumi no Kami Kenesada", is kept in the Hijikata Toshizou Museum in Tokyo, but this mini replica represents this famous sword, right down to the Hamon Pattern and the wild boar and phoenix on the sheath.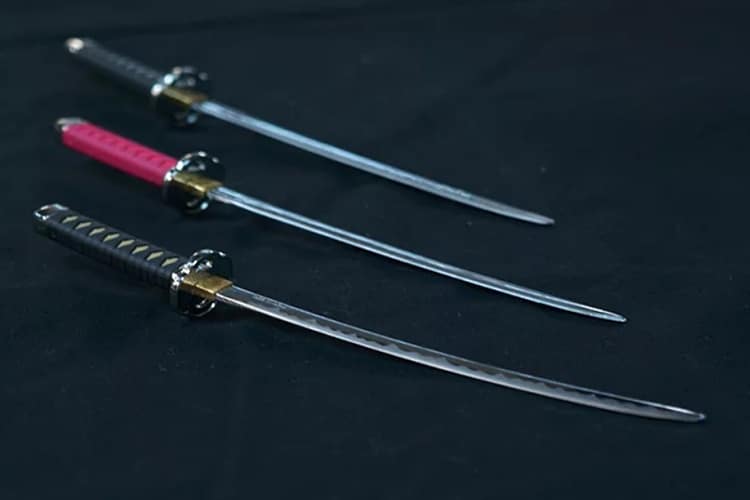 The second takes its inspiration from Sakamoto Ryoma's sword "Mutsunokamiyoshiyuki" from the Edo era. Ryoma rose to fame by forming the Satcho alliance and restoring imperial rule. The blade follows the double-bladed pattern with a pebbled red accent sheath.
The third mirrors the famous sword of Oda Nobunaga, "Heshikiri-Hasebe". Nobunaga expanded his territory meeting little resistance. The blade has a ripple pattern crest, which is kept in a black and gold sheath.
Each letter opener comes with a display stand, giving the blade both form and function. The blade is made of tempered stainless steel. The entire length of the letter opener is 21 cm, with the blade measuring 20.