Optimise the Home Office with an Orbitkey Desk Mat
Orbitkey has unveiled a clever solution for organising your desk space, which could ultimately help you stay productive throughout the day—a task that's not always easy when working from home. The vegan leather Desk Mat is just the latest in a long line of practical, accessories from the Melbourne-based brand perfect for those who appreciate minimal, yet functional design.
The Orbitkey Desk Mat stands out thanks to a series of built-in features. The Toolbar at the top is a dedicated space for storing your frequently-used work essentials, such as stationery and other small accessories that tend to roll around the place.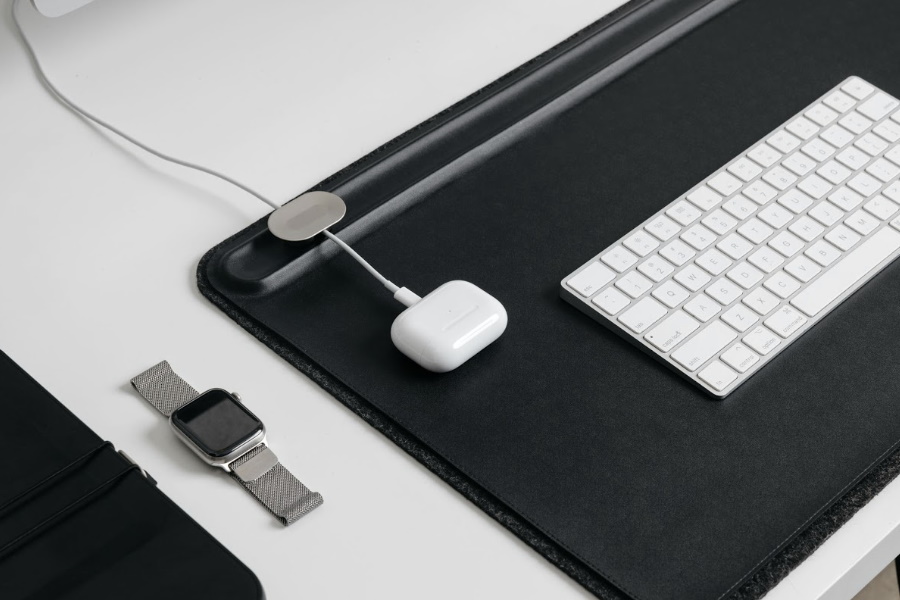 A Magnetic Cable Holder can be placed anywhere along the Toolbar to suit your needs, ensuring cables are always in place and never falling off the desk. More than one holder can be added for multiple cables.
And underneath the top layer of the Desk Mat is the Document Hideaway, ideal for storing loose paper and notes, so they remain organised and never misplaced.
The Desk Mat itself features a refined surface crafted from soft and smooth vegan leather that will add a touch of warmth to any space and is comfortable to work on all day. The surface doubles as a pad for mouse tracking catering to both right and left-handed users. The top layer is also water repellent against coffee spills and the likes. Simply wipe the surface clean.
Orbitkey debuted its Desk Mat in two sizes and two colours: The Medium Desk Mat fits a keyboard or 15-inch laptop and a mouse comfortably, while the Large Desk Mat can also accommodate a notebook or A4 paper. Your colour options are Black and Stone.
Orbitkey has taken to Kickstarter to fund the Desk Mat, well exceeding the original funding goal. The benefits of locking-in a Desk Mat on Kickstarter include receiving the mat before they hit retail and also saving on the RRP. Who doesn't love exclusive savings?