Restore Rather than Replace with the DIY Kintsugi Kit
What do you do with a piece of ceramic or pottery when it breaks? More often than not, you send it to the rubbish heap and move on. Instead of abandoning it, why not fix it using the Japanese practice of Kintsugi. Mora Approved as a DIY Kintsugi Kit that you can use to do just that.
You'll also like:
The Balvenie Maker's Hub
Dior Maison Gets Spooky With Gothic Halloween Homeware Collection
Hinoki Gyuto Chef's Knife is a Kitchen-Sized Samurai Sword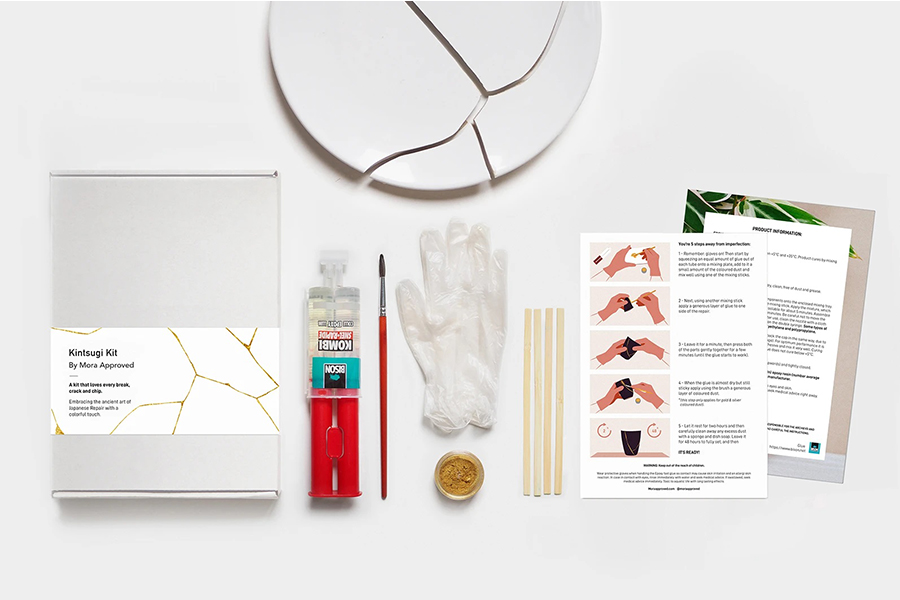 Kintsugi traces its history back to the Japanese tea ceremony. One tradition holds that the practice may have begun when Japanese shogun Ashikaga Yoshimasa sent a damaged tea bowl back to China for repairs sometime in the late 15th century. The bowl was repaired and returned, but the approach—using metal staples—left something to be desired with the aesthetics. Japanese craftsmen developed a more eye-pleasing approach to repairing damaged items.
The new approach used lacquer dusted or mixed with powdered gold, silver, or platinum—a technique that is similar to maki-e. This new practice celebrates the damage rather than trying to disguise it, and soon became very popular, especially among collectors who sometimes even went to the lengths of breaking their own pottery in order to get it repaired. While the practice is most often associated with Japanese history, Kintsugi was also practiced in China, Vietnam, and Korea.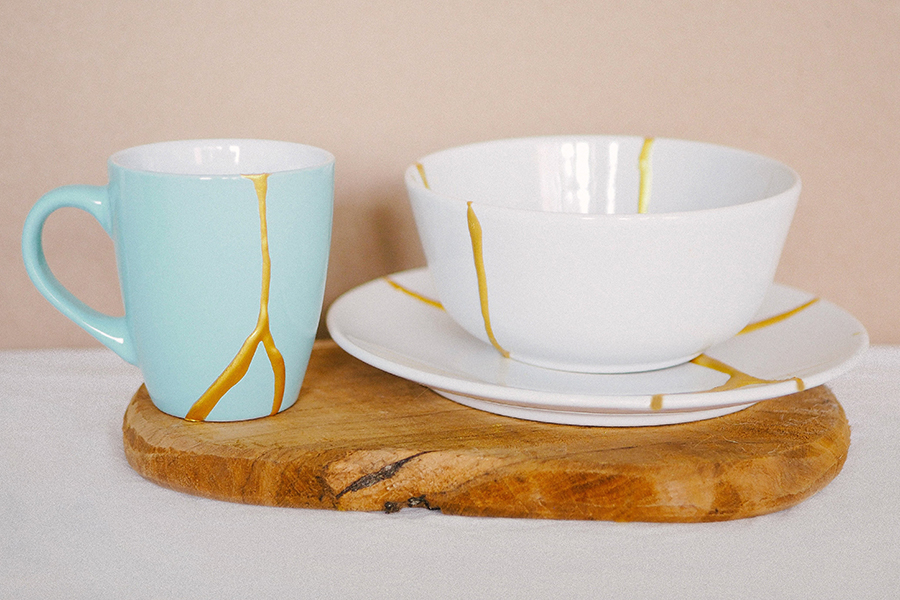 Kintsugi also spawned a philosophy, one that embraces the flawed and imperfect. The same philosophy espoused the idea of "waste not, want not." In more recent times, Kintsugi, and other repair methods, have been the subject of exhibitions at the Smithsonian's Freer Gallery, the Metropolitan Museum of Art, and the Herbert F. Johnson Museum of Art.
Using the Kintsugi Kit from Mora Approved is a simple way to practice this art form yourself. Just mix the coloured dust with the epoxy fast glue, repair the crack or break, and then wait 48 hours for the glue to set. The kit comes with Gold, Silver Grey, Blue Cobalt, Neon Green, and Old Rose colours. It works on porcelain, ceramics, jewellery, glass, wood, earthware, and hard plastics. You can get the kit for just USD$29.50.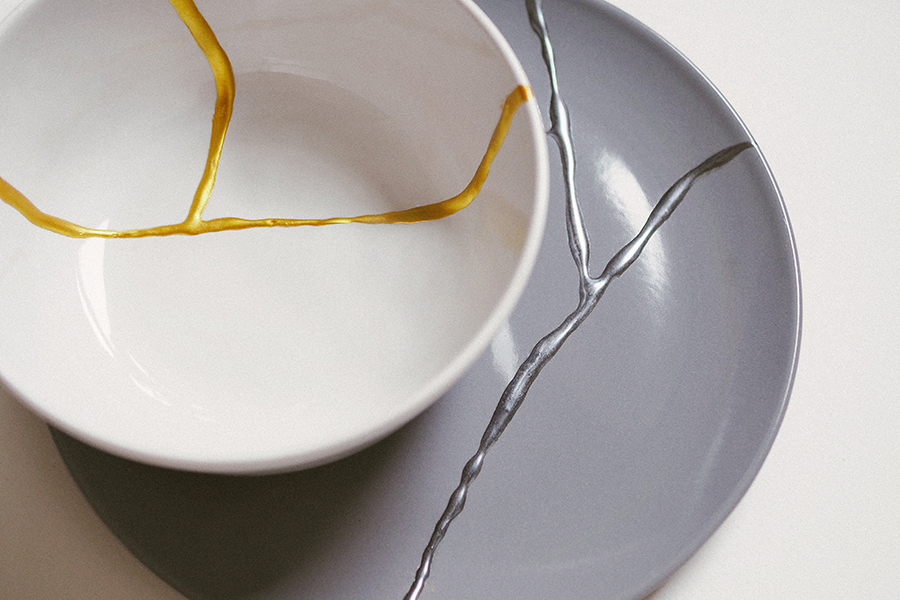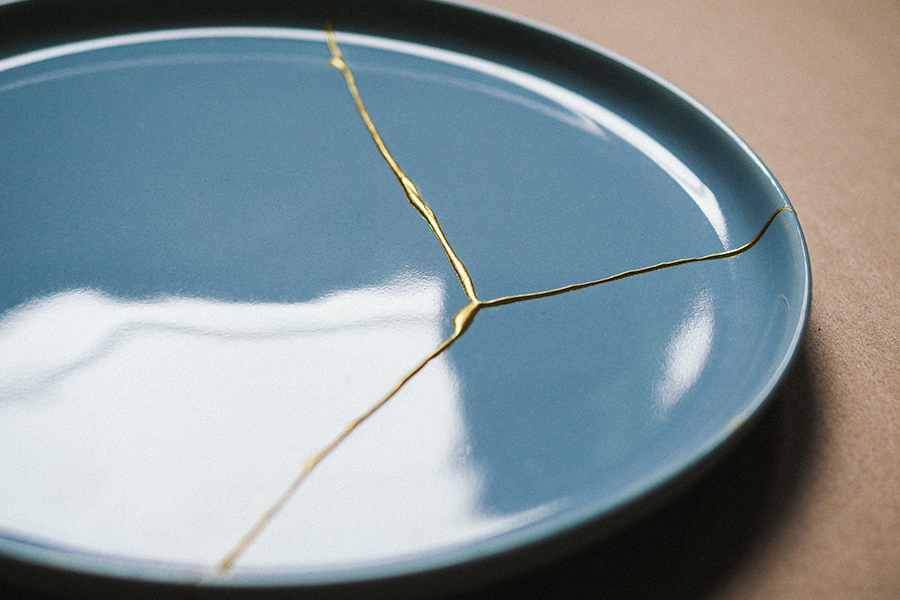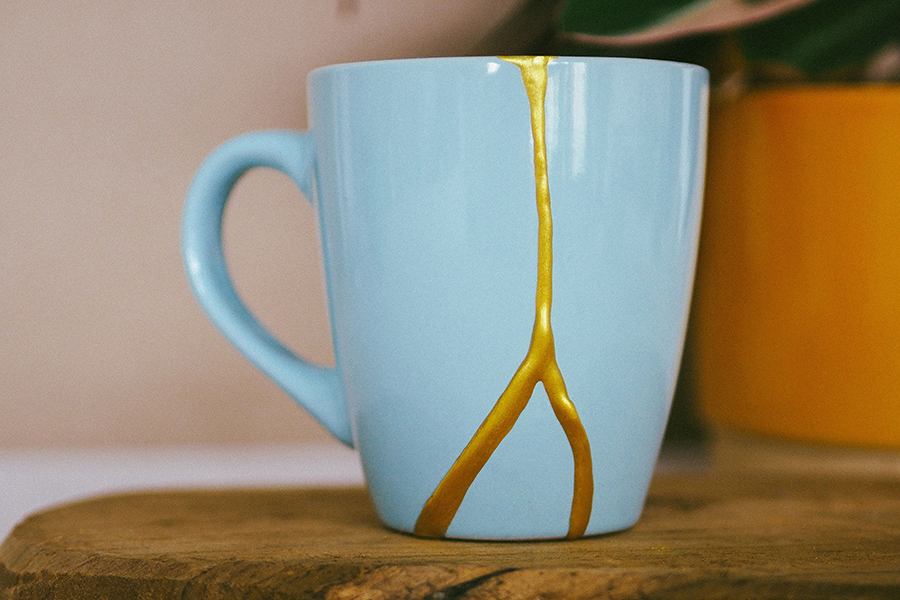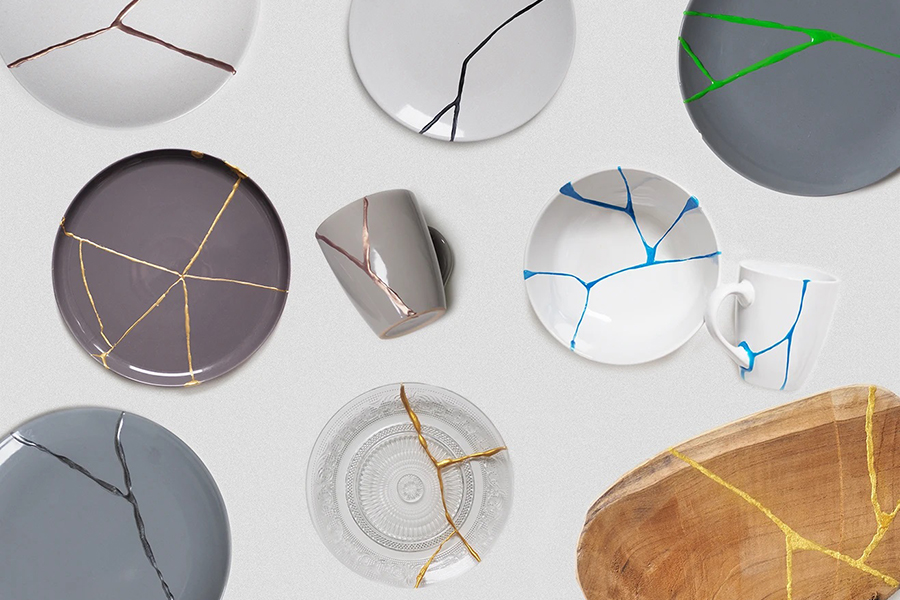 You'll also like:
$6,590 Saint Laurent Rive Droite x Bang & Olufsen Beosound Edge Goes Full Circle
15 Best Coffee Table Books for Men
'Light Soy' Glass Lamp is Inspired by Soy Sauce Packets
General FAQ
What do I need for Kintsugi?
To practice Kintsugi you will need a broken ceramic or porcelain dish, clear epoxy or other adhesive, gold mica powder or liquid gold leaf, and a thin paint brush.
What is Kintsugi?
Kintsugi is the Japanese art of putting broken pieces of pottery back together with gold. It symbolizes embracing and appreciating flaws and imperfections.