Shokunin from Kramer Knives Highlights a Master's Skill
True masters of any craft are becoming harder and harder to find, so when American blacksmith Bob Kramer announced a new line of knives, the culinary world was delighted. SHOKUNIN is being developed by the smith in response to the huge demand for Kramer Knives. "Our biggest challenge has been creating enough shop manufactured product to satisfy the demand," states Kramer's web site.
"The SHOKUNIN by Kramer Knives line will help us get more of our knives into more of your homes. And that feels good."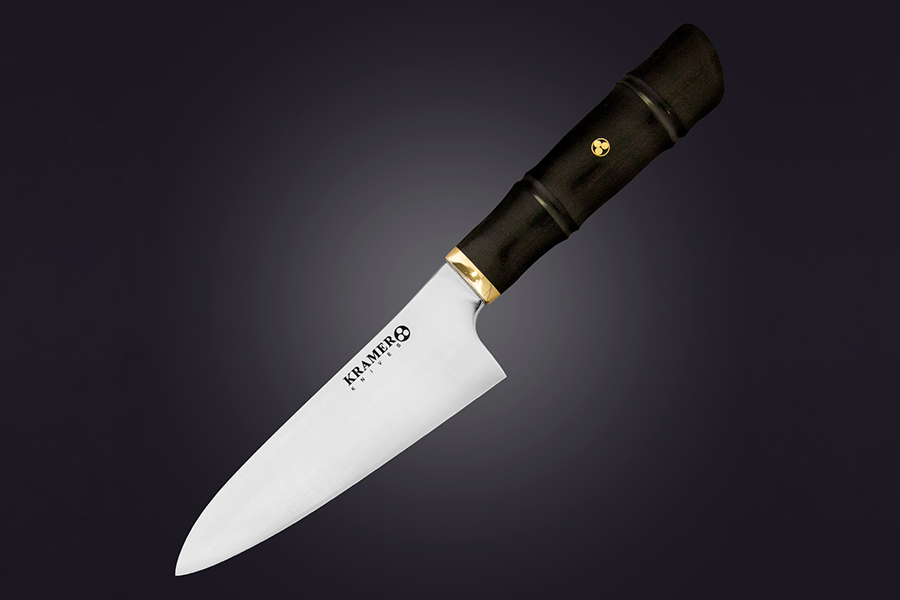 Kramer is considered by many to be the top American knife maker in the business and the SHOKUNIN line will further cement that reputation. The knives are made in Kramer's shop in Bellingham, Washington and will consist of three different styles of blades.
The first is a santoku, a general-purpose knife that originates in Japan. While a typical chef's knife comes to a point, the santoku uses a sheepsfoot style, meaning its tip has a curve that approaches 60 degrees.
The second knife in SHOKUNIN is a nakiri blade. Nakiri knives are double bevel knives that are designed specifically for cutting vegetables. The final knife in the line is a chef's knife, which is a general-purpose knife meant to be used for mincing, slicing, and chopping.
Each of the blades comes with either a blackwood or cocobolo handle.
If you're looking for something even more special, you can grab the Limited Edition Random Damascus Cocobolo Nakiri. The limited-edition blade is made of a blend of 15N20 and 1084 tool steel and a 62 HRC. It's beautiful Damascus pattern blends perfectly with the wood grain.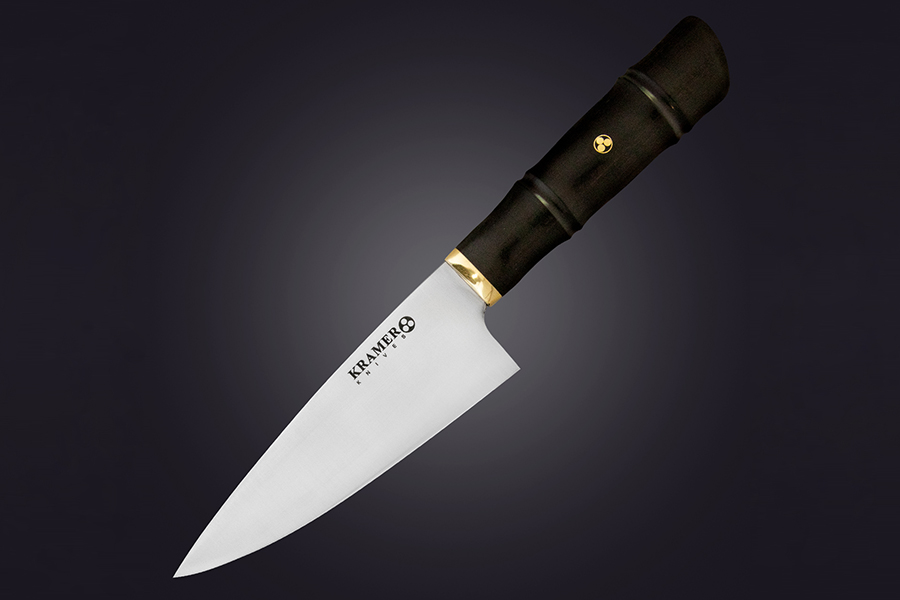 In even more good news, the sales of these knives will go toward establishing the Kramer Metal Arts Lab. With a mission statement of "Dedicated to the preservation, experimentation and dissemination of the metal arts," the lab will no doubt ensure that future generations will continue to benefit from Kramer's skill, expertise, and talent.