The Lad Collective Is Helping Men Get Their Sheet Together
The Lad Collective has an essential message to Aussie men; (clears throat) "Get your sheet together!" That's right, the blokes from this incredible start-up are empowering young men to revolutionise their bedrooms. Designing and manufacturing quality bed sheets that are not only easy to purchase but are even easier to use, TLC is guaranteed to impress whoever has the pleasure of seeing your bedroom in action.
You'll also like:
Rule the Galaxy and the Kitchen in Your Darth Vader Apron
Self-Adjusting Matrix Pillow is a Sleep Game-Changer
Top 8 Scandinavian Design Instagram Accounts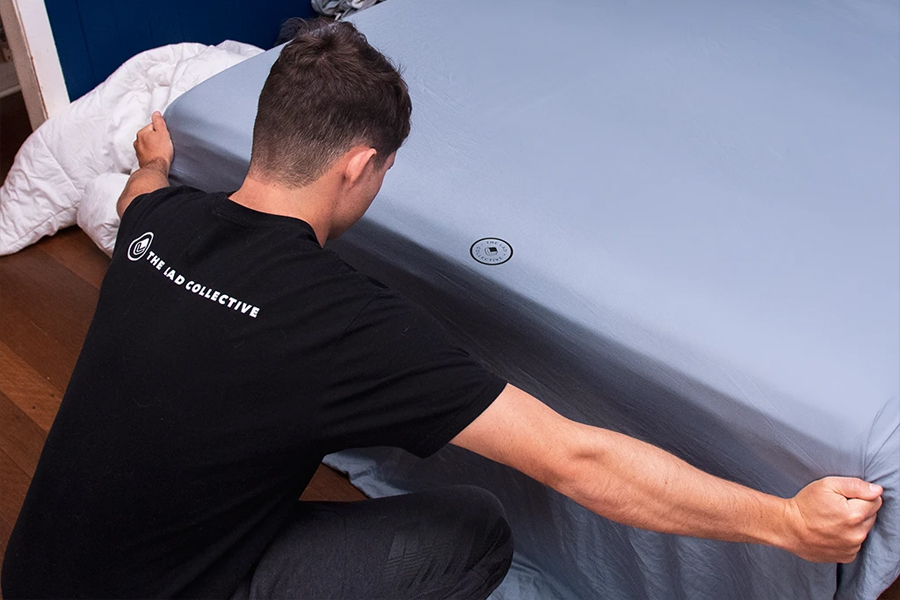 Beginning in Brisbane, the two Queenslanders Bill and Ed Ovenden quit their jobs to take their brand of bedding to market. Their goal? To shake up Australia's home bedding market by helping young men take control of their bedrooms. So, what's on offer from the Brissie Boys? Easy-to-use fitted sheets that boast a range of unique features, including marked corner straps, so you know which side is which – seriously its impossible to tell which way is up sometimes with fitted sheets. Plus, when it comes to making your bed, the top sheet logo placed in the centre means your Lad Collective sheets will always be positioned perfectly – no more tufts of sheets bundling up in the corner.
Made from 60 per cent bamboo, and 40 per cent cotton yarn, these sheets round out to a luscious 325 Thread Count. Pillow sheets are also on the menu, with invisible zips to get rid of those weird flaps or buttons. Also included in your purchase is a TLC welcoming gift for the first 1000 orders. All sets will come with a complimentary set of six stainless steel Marine Grade 316 pegs for hanging up your sexy new sheets, plus a complimentary 100ml bottle of TLC laundry detergent.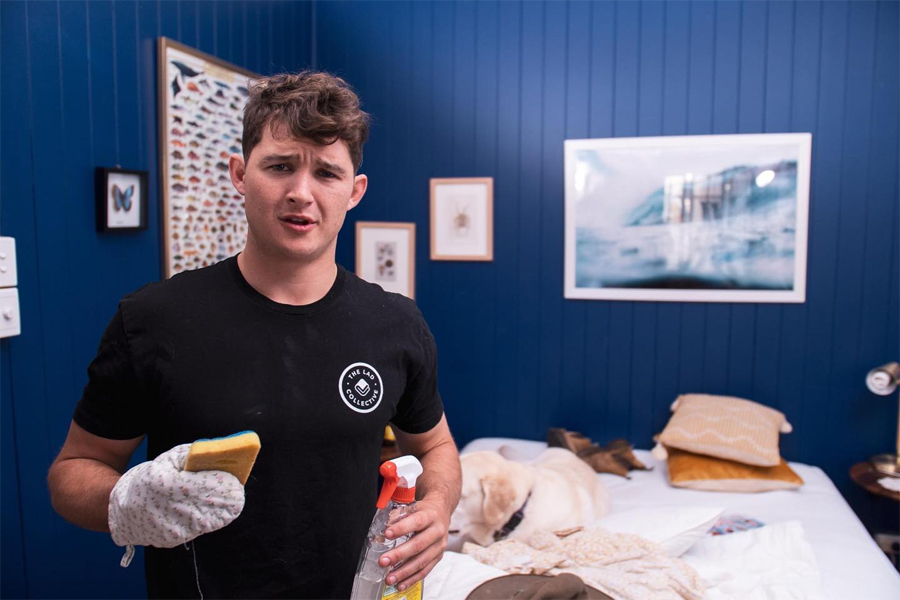 Seeing the horror scene that is the stereotypical bedroom of a young single man coupled with Bill Ovenden regularly seeing "bed sheets that are grossly overpriced or poor quality". After surveying "over 1,000 men before settling on the final product" said Ed Ovenden, it was clear to both brothers that "young blokes weren't happy with the state of their bedsheets and wanted an easy solution".
Of those surveyed, 66 per cent of men "had never even purchased bed sheets themselves, and 72 per cent only washed their sheets once a month." Yikes. Knowing from experience that "the state of a bloke's bed can be the make-or-break factor in forming a potential relationship" the vision held by The Lad Collective was to add a bit of TLC and "create bedrooms" that men are "proud to show off to potential life partners."
Following a successful launch, pre-orders are almost sold out on The Lad Collective website. Orders are expected to be shipped just in time for Christmas, with TLC offering a direct-to-consumer e-commerce model. Blokes can " skip a trip to the shopping centre and instead order a set of sheets online which will keep their beds looking spick and span".
Stating that bedsheets are "only the tip of the iceberg when it comes to the products we want to bring to Aussie men" The Lad Collective wants "to change way blokes view their beds and create a movement which helps young men create the bedroom environment that they, their families and partners deserve."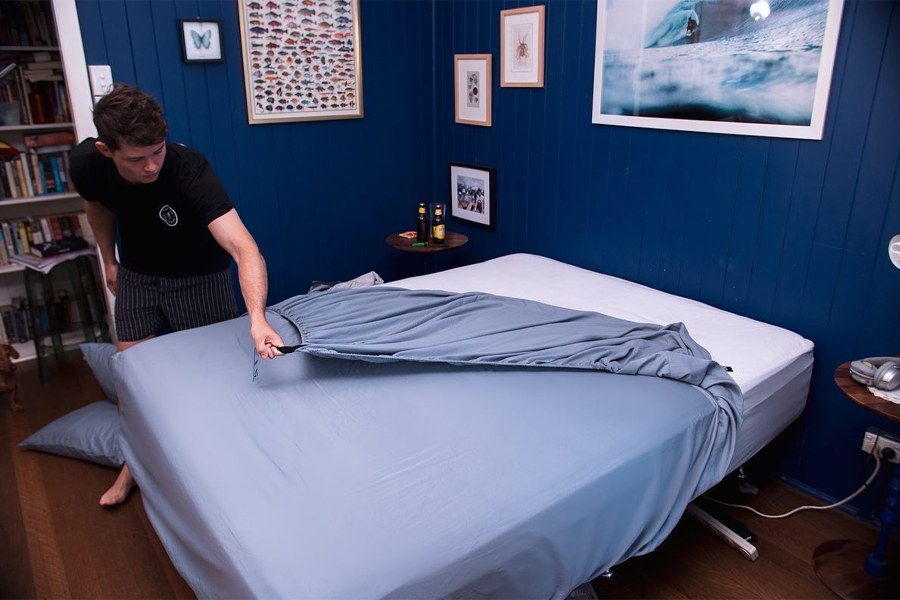 You'll also like:
2020 Christmas Gift Guide – The Homemaker
Self-Adjusting Matrix Pillow is a Sleep Game-Changer
Top 8 Scandinavian Design Instagram Accounts