This Indoor Gardening Kit is Astronaut-Approved
Here's one for you: How did the astronaut make a garden? He used a Rotofarm from Bace! OK, as far as jokes go, that wasn't great, but the Bace's Rotofarm is based on NASA-inspired zero gravity technology, and if astronauts did grow gardens, this is how they would do it.
You'll also like:
8 Great Furniture Pieces to Instantly Spruce Up Your Pad
Koleda Creates Unique Heating Solutions
'Light Soy' Glass Lamp is Inspired by Soy Sauce Packets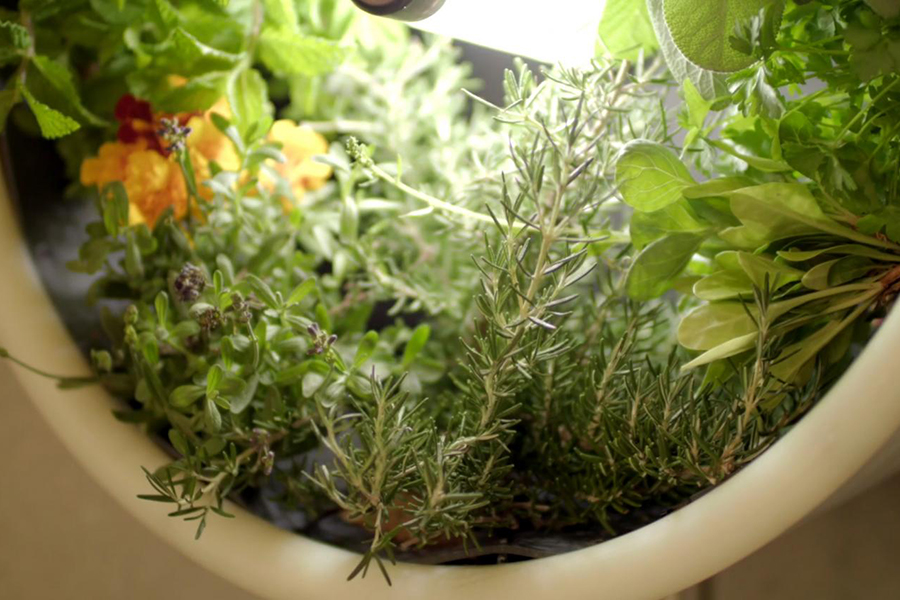 Rotofarm uses energy-efficient sunlight spectrum lighting paired with smart app automation to add efficiency and effectiveness to your gardening efforts. The system allows you to grow vegetables, herbs, and microgreen all while using less space, water, and energy. In fact, the Rotofarm lets you grow fresh food year-round with no soil and using 95 per cent less watering. The lighting is also automatic, and can be controlled from your phone. All you have to do is "plant" the pre-seeded pods into the plant slots and then fill the base with the proper water and nutrients. Then monitor the progress using the Rotofarm app, and when it's time, harvest your crop. Rotofarm works by rotating the garden a full 360 degrees every hour, which reduces gravity's effect on the plants while optimizing watering and root aeration, nutrient absorption, and light exposure. All in all, you have faster growth with less water.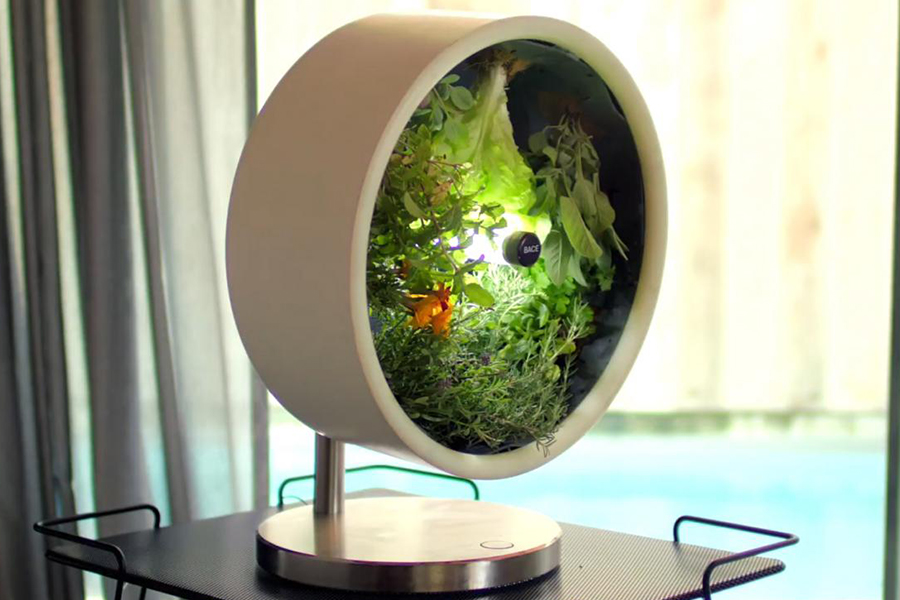 The entire unit is small enough that you can keep it on your kitchen counter—but don't let that make you think that you won't be getting much out of it. Even though the Rotofarm takes up only 1.7 feet of space on your counter, it actually has 5.2 feet of growing space. The sleek and futuristic design of Rotofarm makes it a welcome addition to your space as well. Rotofarm is available on Indigogo for a Super Early Bird price of $507. You can also pick up packs of 2 and 4 for even more gardening capacity. Stop gardening in the back yard and do it like the astronauts do—with Rotofarm.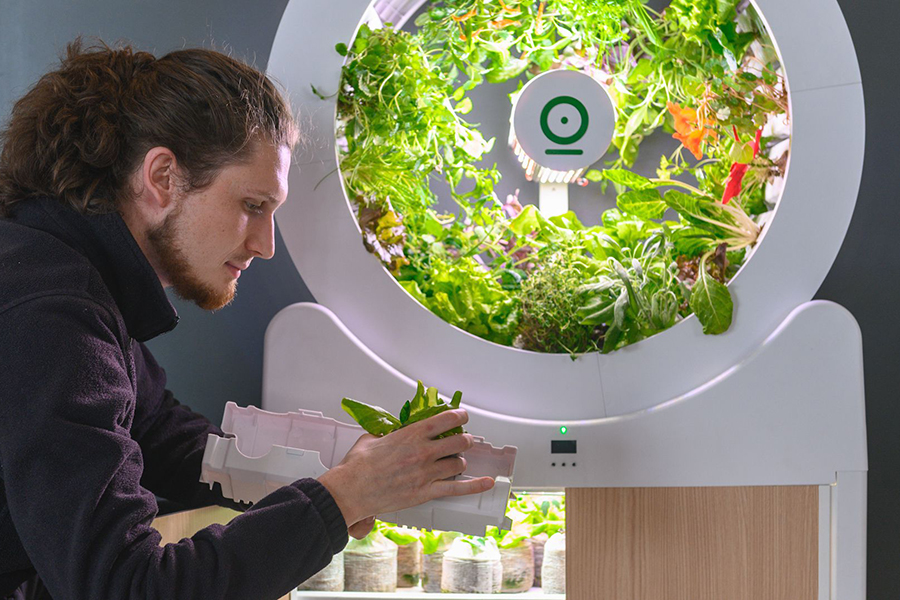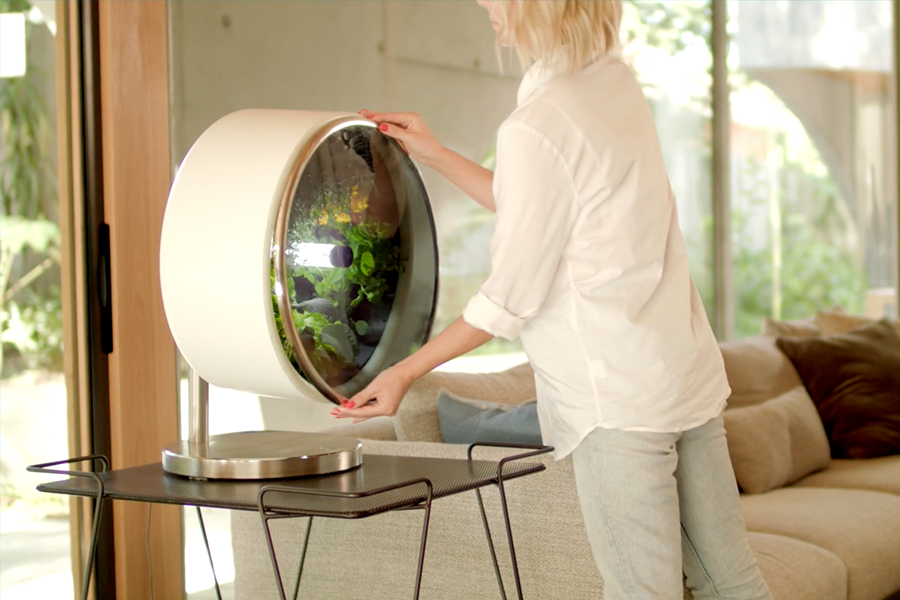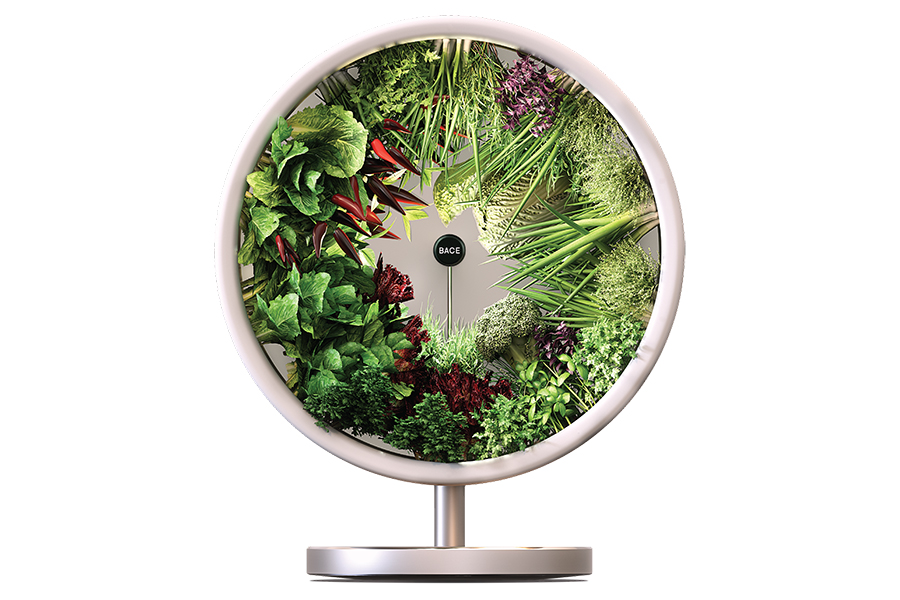 You'll also like:
8 Great Furniture Pieces to Instantly Spruce Up Your Pad
Koleda Creates Unique Heating Solutions
'Light Soy' Glass Lamp is Inspired by Soy Sauce Packets