This Power Scrubber Makes Cleaning Jobs a Breeze
Short of appearing on some over-the-top infomercial, cleaning products don't make for the most exciting subject material. Yet this new power scrubber has our attention because it makes the worst of all cleaning jobs a total breeze.
Skadu is the sleek power scrubber before you that effortlessly cleans even the most stubborn grime without all that manual labour and dirty hands.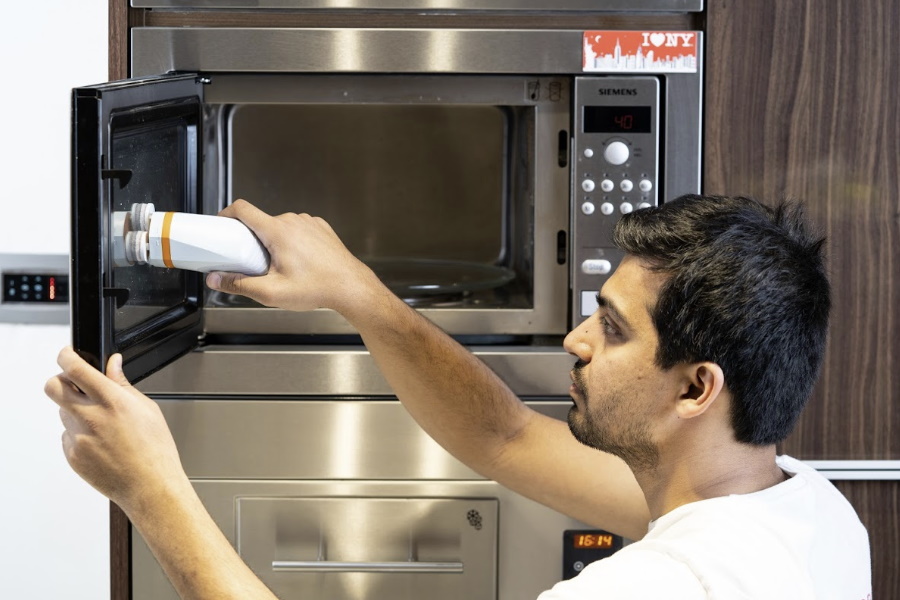 The triple-headed scrubber can clean a wide range of surfaces, be it kitchen tiles, pots and pans, and even those pesky oven trays with baked-on gunk. Skadu's powered rotary action makes it super-fast, efficient and saves your wrists from a lot of hard work.
Skadu comes in a kit with four cleaning attachments: First up is the triple-headed Nylon Scrubber which takes over from your typical kitchen scouring pads. The Copper Scrubber is a metal scrubber attachment for effortlessly removing burnt food from the BBQ and oven grill plates.
The Bottle Brush reaches the bottom of most bottles and glasses and ensures a thorough clean—ideal for those of us with bottle-fed infants or those who are into home brewing. Finally, the Bristle Brush is perfect for cleaning in grooves and on textured surfaces like the grout in-between kitchen and bathroom tiles.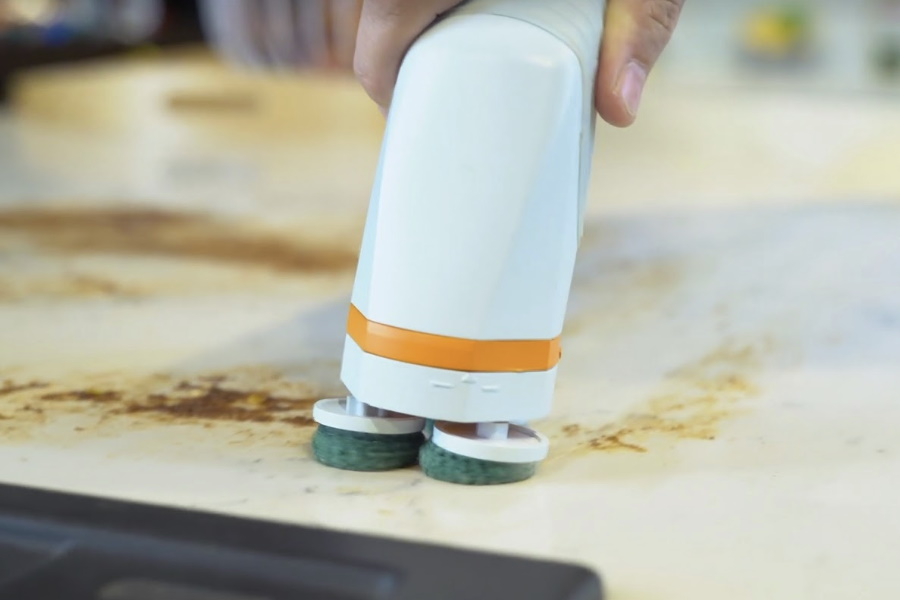 This power scrubber has a gripped, ergonomic handle, meaning it remains firm and comfortable in hand. It's waterproof; weighs just 300 grams and has two hours of battery life between charges. Simply snap on your desired attachment, press on "on" button at the base and you're away!
Skadu comes bundled with replacement pads and scrubbers for when you wear them out, and additional ones can be purchased online from the makers of the power scrubber, Hyper Lychee. The start-up company recently earned awards at CES 2020 and a European Product Design Award for Skadu, meaning this product has a strong reputation even before it's released to the public.
Skadu is currently up for pre-order and is expected to launch early next year. There's still time for you to lock-in a Skadu for the early bird price and save around 30% off the RRP.