Huckberry Finds – September 2020: In the Kitchen
One thing all these lockdowns and quarantines have taught you is that there's no wrong time to crank up your kitchen game. Don't settle for sub-par appliances and average fare when you can get something truly special instead. For that, look no further than this month's instalment of Huckberry Finds. It features state-of-the-art cooking tools, unique accessories, delicious syrups and sauces, and everything else you'll need to make your kitchen as great as it can be. May each product bring out the master chef lurking inside you.
You'll also like:
Huckberry Finds – June 2020: Summer Sessions
Huckberry Finds – August 2020: Business Casual
Huckberry Finds – July 2020: Workout Wear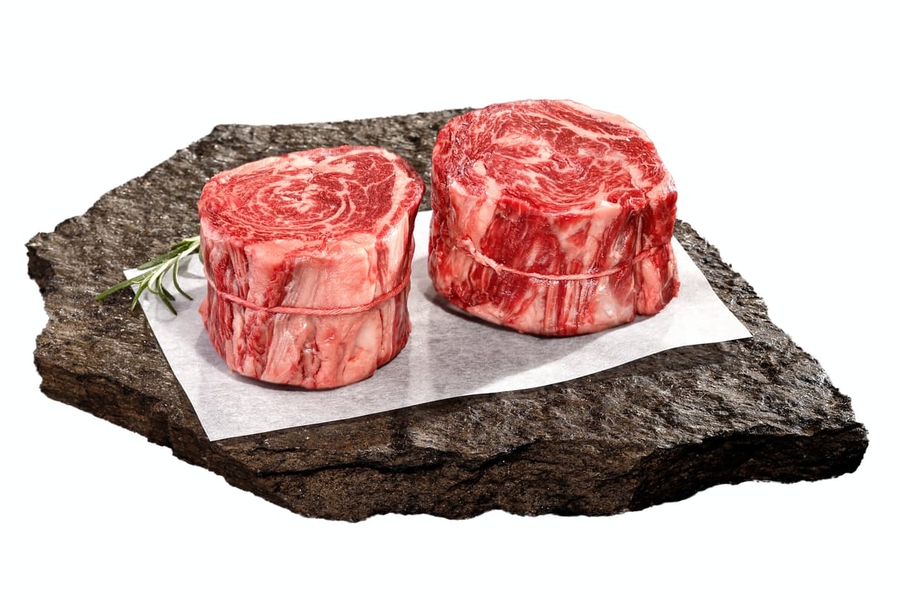 Snake River Farms American Wagyu Rolled Cap of Ribeye
We're getting hungry just looking at this American Wagyu Ribeye from Snake River Farms, so imagine how it tastes. Wet-aged for over 21 days and hand-cut by a master butcher, each portion is graded higher than USDA Prime with a beef marbling score of 9+. Grill it on the barbie or cook it with butter on a cast-iron skillet. Your body will quiver with every bite. It's that good.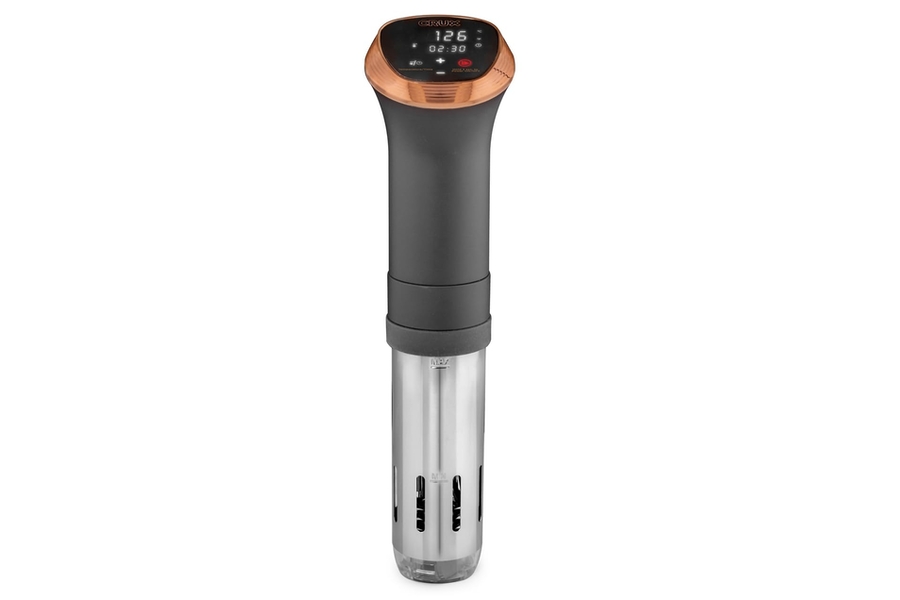 CRUX Kitchen Sous Vide
You're not a true master of your kitchen domain until you own this high-grade Sous Vide from CRUX Kitchen. Leagues above the standard counterpart, it delivers impeccable style and performance. Features include an easy-use touchscreen, built-in water-level sensor, copper accents, quiet 1000 watt motor, and 360° pump. Bring the tool to life at the touch of a button and use it to slow-cook all types of food, cutting down on fat without sacrificing flavour.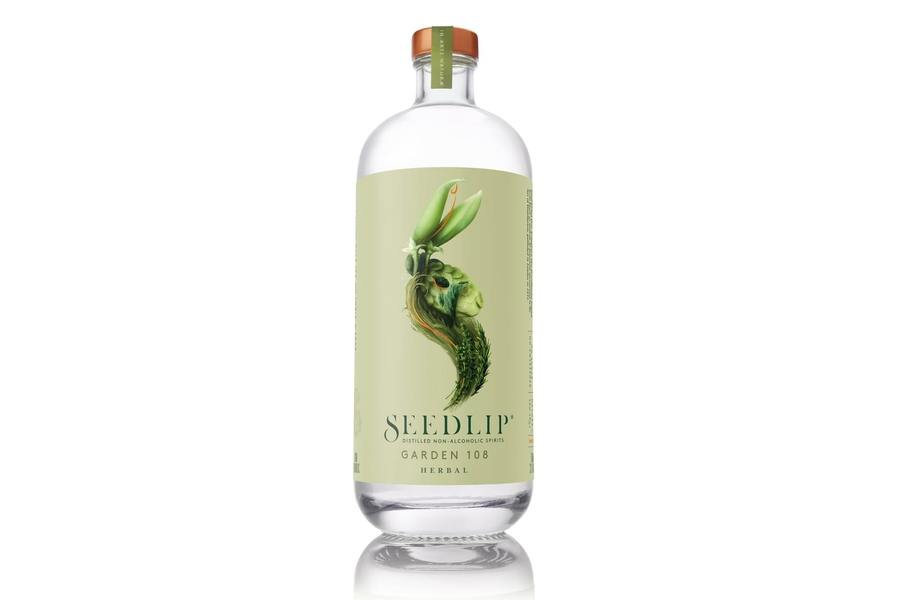 Seedlip Garden 108 Distilled Non-Alcoholic Spirit
The words "non-alcoholic spirit" might seem like an oxymoron, but who cares when the results taste this good? Inspired by a centuries-old recipe, Garden 108 is distilled with peas, hay, rosemary, thyme, spearmint, and hops. There are no artificial ingredients or overwhelming notes of sweetness—just pure, delicious flavour. Add tonic water to make a lip-smacking "mocktail" or go full cocktail by adding booze. Either way, you're getting a beverage like no other and one that's over 300 years in the making.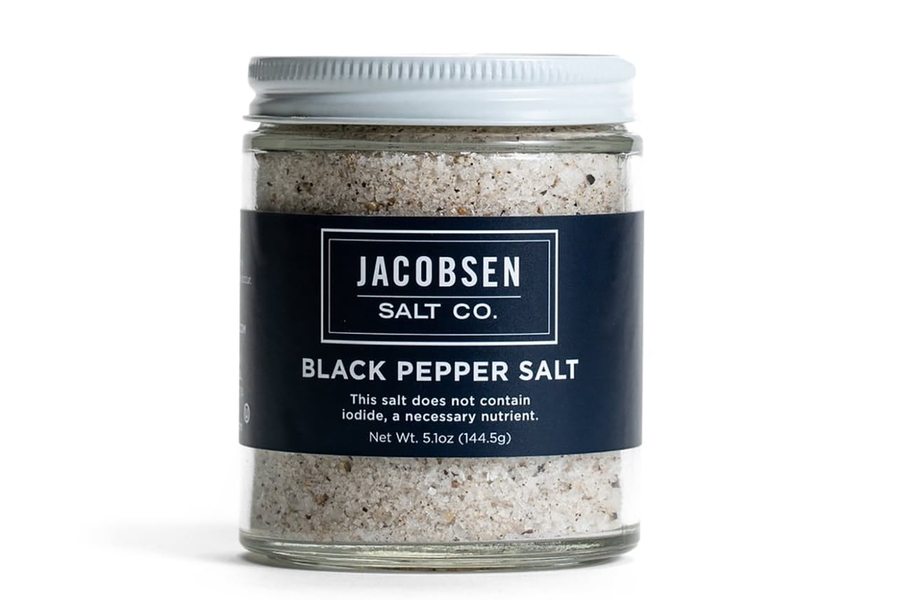 Jacobsen Salt Co. Black Pepper Salt
Based on the Oregon Coast, Jacobsen Salt Company pulls clean seawater from Netarts Bay and then processes it by hand, yielding some of the country's purest salt. We kid you not when we say that every single flake is carefully inspected—they're just that kind of company. This time around, they've added tellicherry peppercorns to inject a notable edge of black pepper flavour. Use it on dishes such as shrimp, steak frites, and baked potatoes, turning good into great.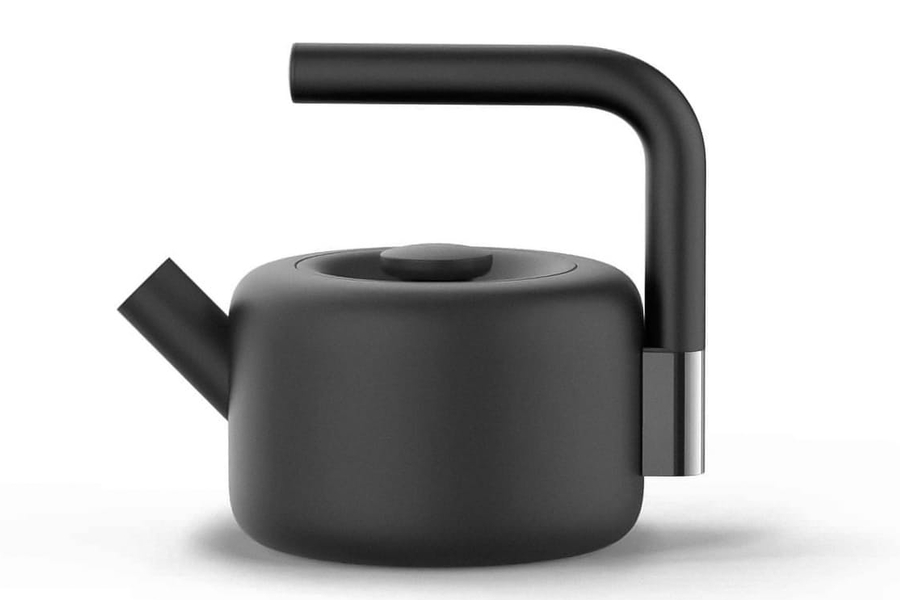 Fellow Clyde Stovetop Kettle
Pick up the Clyde Stovetop Kettle to give your modern kitchen the modern appliance it deserves. Crafted from stainless steel, it puts an avant-garde twist on classic industrial design. The automatic pour spout opens on its own and the two-tone harmonic whistle imparts a timeless quality. Sealing the deal is a sleek and stylish black matte finish. Fill the kettle with up to 1.7 litres of water and use it on electric, gas, or induction stovetops.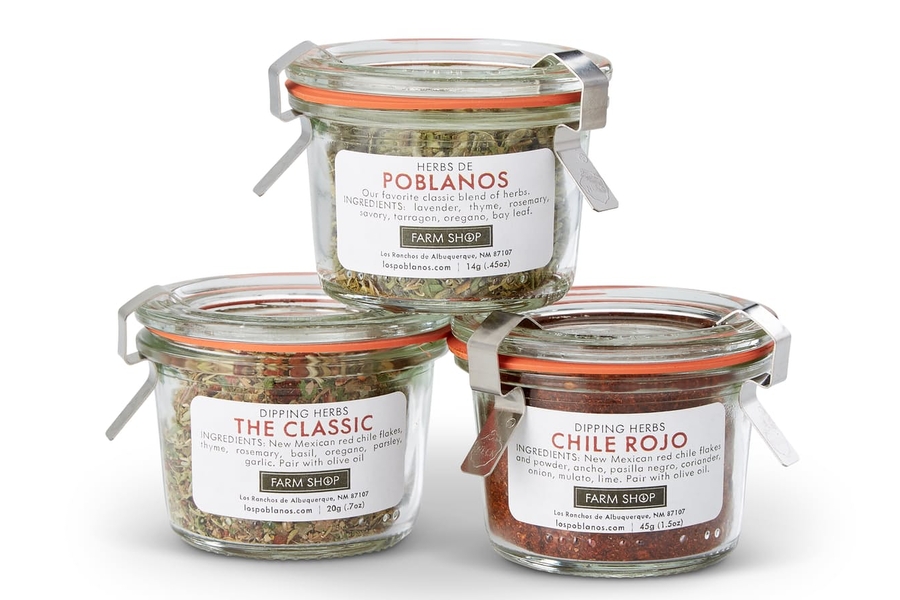 Los Poblanos Dipping Herb Trio Set
Going from farm to table, this dipping herb trio set consists of three special medleys: Herbs de Poblanos, Chile Rojo, and The Classic. Each blend is chock full of fresh herbs, spices, and seasonings, and packed within a sealed glass jar. Pop the lid and take a hearty whiff before giving your dish a discernible kick of flavour.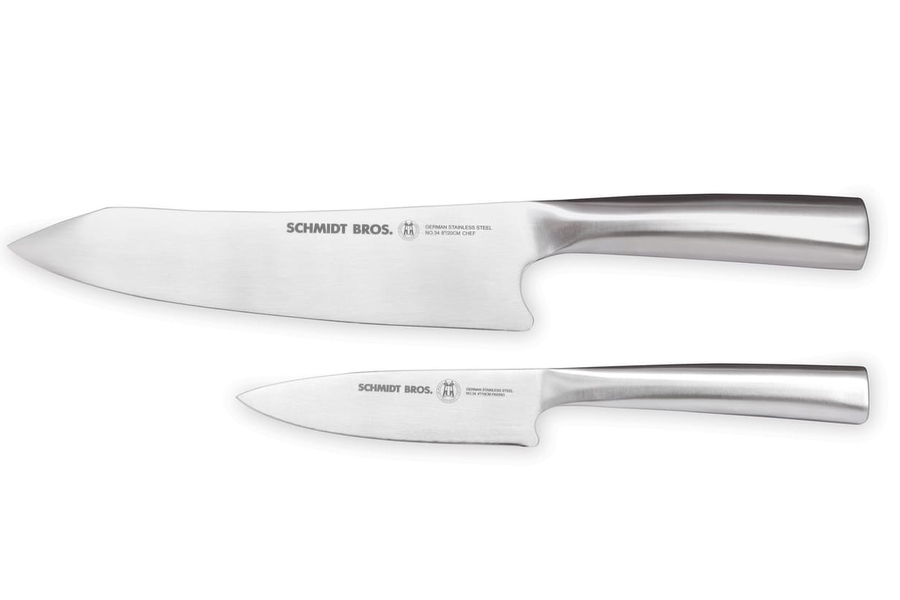 Schmidt Brothers 2 Pc Prep Knife Set
It's no secret that quality kitchen knives can be outrageously expensive, but that's not the case with this 2-piece prep set from Schmidt Brothers. Featuring a chef's knife and a paring knife, it goes big on performance but not on cost. Each knife is constructed from premium German steel, employing an ultra-sharp blade and patented forefinger grip.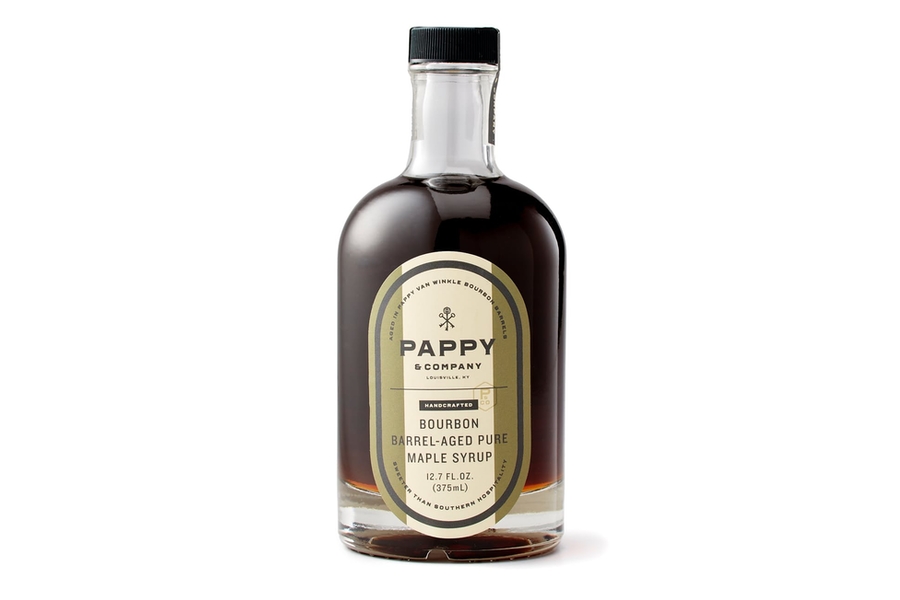 Pappy & Company Barrel-Aged Maple Syrup
As you tirelessly hunt down a bottle of elusive Pappy Van Winkle bourbon, don't forget to stop for the occasional breakfast. Top off your pancakes with this small-batch syrup, which is crafted by the legend's living heirs. They procured sap that was harvested by Ohio's Bissell Maple Farm in 2015, ageing it for 6 months inside Pappy Van Winkle 15-year barrels. The result is every bit as delicious as it sounds.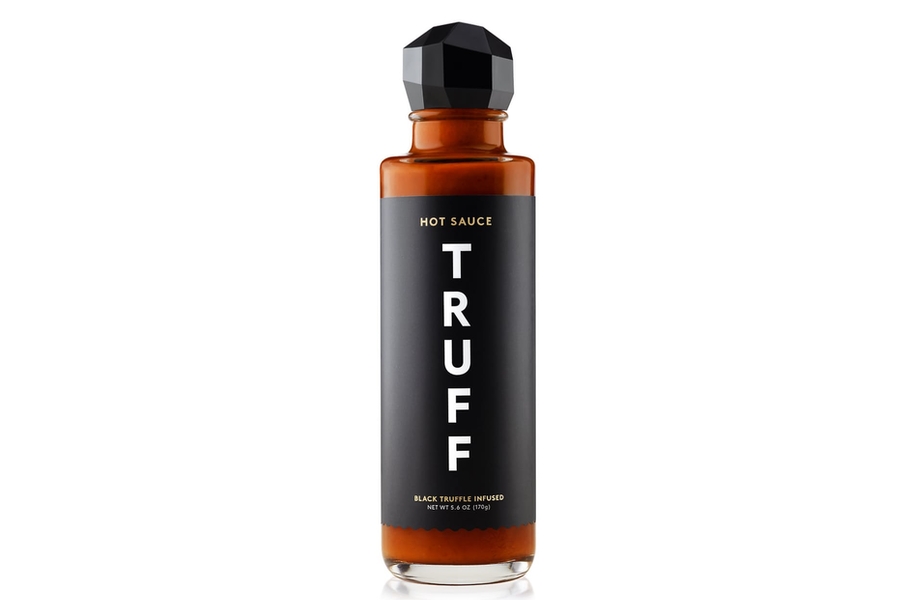 Truff Black Truffle Infused Hot Sauce
If the words "black truffle-infused hot sauce" don't whet your appetite, we're sorry to tell you that your taste buds are defective. That sauce comes to us from Truff and it pairs black truffle with flavourful ingredients like ripe chili peppers, organic agave nectar, and spices. Expect a taste that's "mildly pungent," meaning it will render an impression without overwhelming the palate.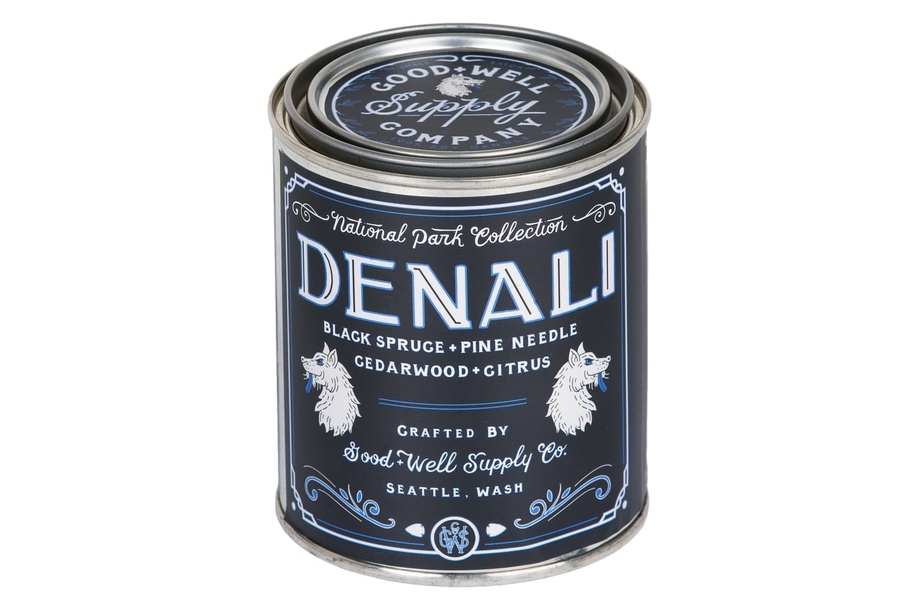 Good + Well Supply Co. Denali National Park Candle
Clean-burning and eco-friendly, this all-natural soy candle delivers notes of black spruce, pine needle, cedarwood, and citrus. It comes in a recyclable metal container and burns for up to 80 hours at a time. Bring it in to the kitchen or dining room for an olfactory injection of aromatic splendour. Ahhhh, that's good stuff.

Uzumati Ceramics Snow Creek Mug
This hefty, hand-dipped 8oz. mug takes inspiration from Yosemite's Snow Creek Trail and its surrounding mountains. The iron-rich speckled white glaze resembles the Sierras after a light snowstorm and drives home the artisanal vibe. Each mug is completely handmade and thereby distinct in subtle ways.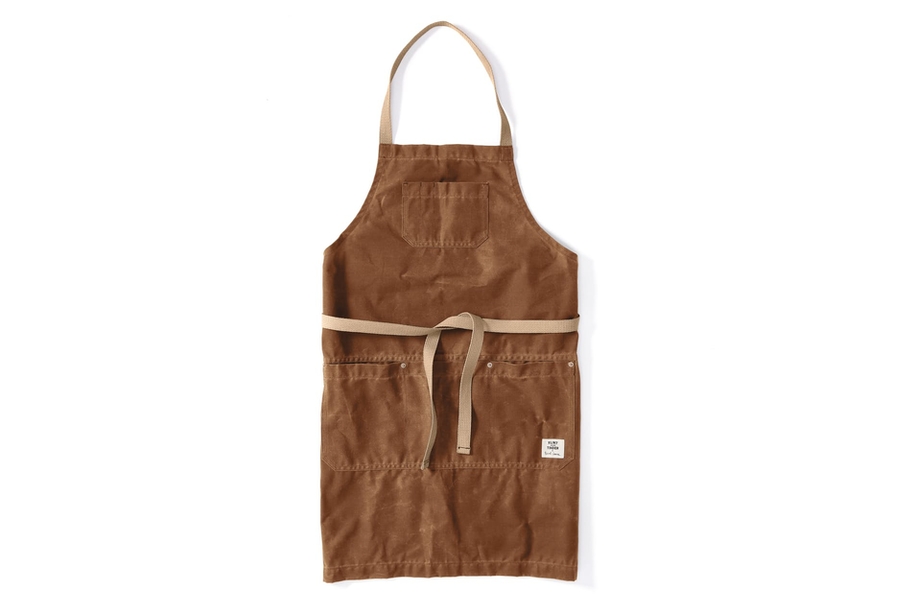 Flint and Tinder Waxed Apron x Brad Leone
Famous chef and adventurer Brad Leone joined forces with Flint and Tinder to create this burly waxed apron. It's made from 7oz Martexin Original Waxed Sailcloth from Brad's home state of New Jersey and limited to just 100 units. The rugged material will develop a patina over time, wearing your culinary experience on its proverbial sleeve. Features include a chest pocket, 3 waist pockets, a tool strap, and cotton neck and waist straps. Give it your worst.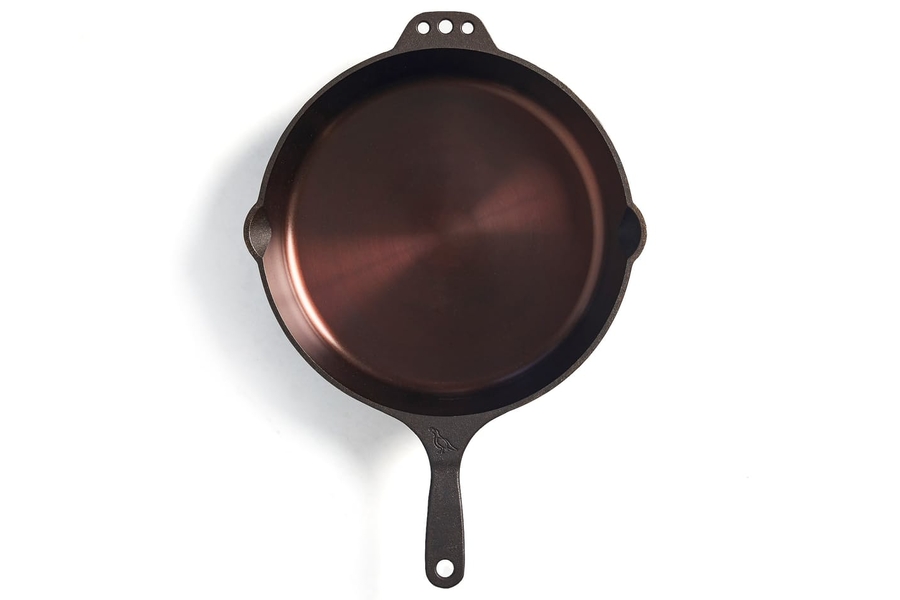 Smithey Ironware Co. No. 12 Cast Iron Skillet
Hand-and-machine-crafted in South Carolina, this cast-iron skillet is equal parts roomy and robust. Built for the tougher jobs, it hosts a polished interior, pour spouts on either end, and an ergonomic handle. It's also meant to last forever, hence the lifetime warranty. Your culinary arsenal is naked without one.
You'll also like:
Huckberry Finds – June 2020: Summer Sessions
Huckberry Finds – August 2020: Business Casual
Huckberry Finds – July 2020: Workout Wear