Living Vehicle 2020 is Mobile Living at its Most Luxurious
Architect and CEO Matthew Hofmann describes the Living Vehicle as a "mobile living space." Teaming up with his wife, Joanna, Hoffman started building the Living Vehicle in 2017 with a vision of creating a vehicle that could live off the grid and be completely self-supporting while also producing more energy than it consumed. Fast forward a few years, and Hofmann is that much closer to achieving his goal.
You'll also like:
Koala's Cushy Sofa Bed is the Ultimate Netflix and Chill
Automatic Pancake Maker Machine
2020 Tiger Moth Camper is a Base Camp for Any Car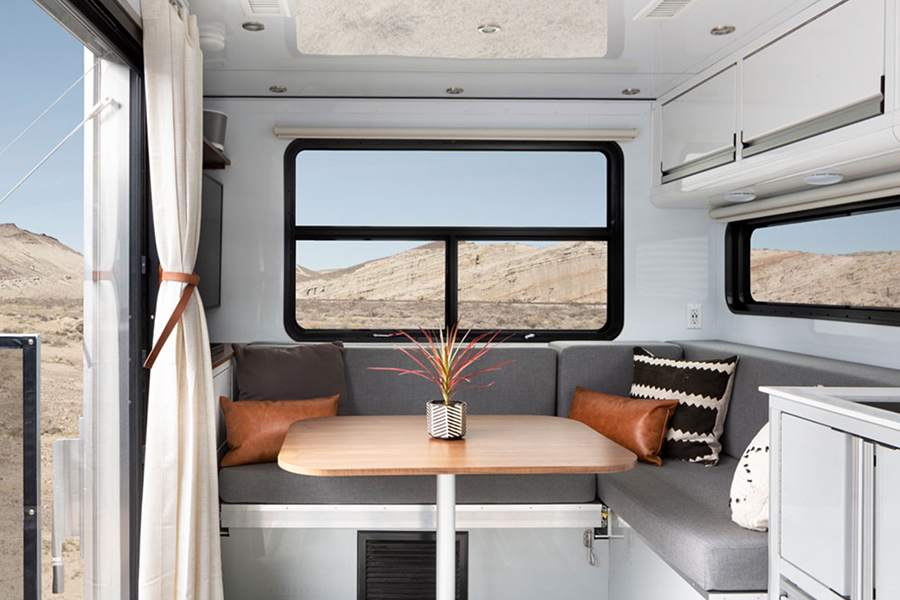 Now, keep in mind, we are talking about a travel trailer here. Even with that in mind, however, you'll find that the trailer has everything you would expect to see in a New York City apartment—including roughly the same footprint. The trailer comes with large windows and a skylight to let in plenty of natural light.
It also uses a roof-top solar system to produce its own power. That power can be used for the premium home appliances that the Living Vehicle can come equipped with, including a washer/dryer combination, an internal vacuum system, and a full chef's kitchen. And since the trailer is envisioned to be a year-round dwelling, there's also plenty of storage space.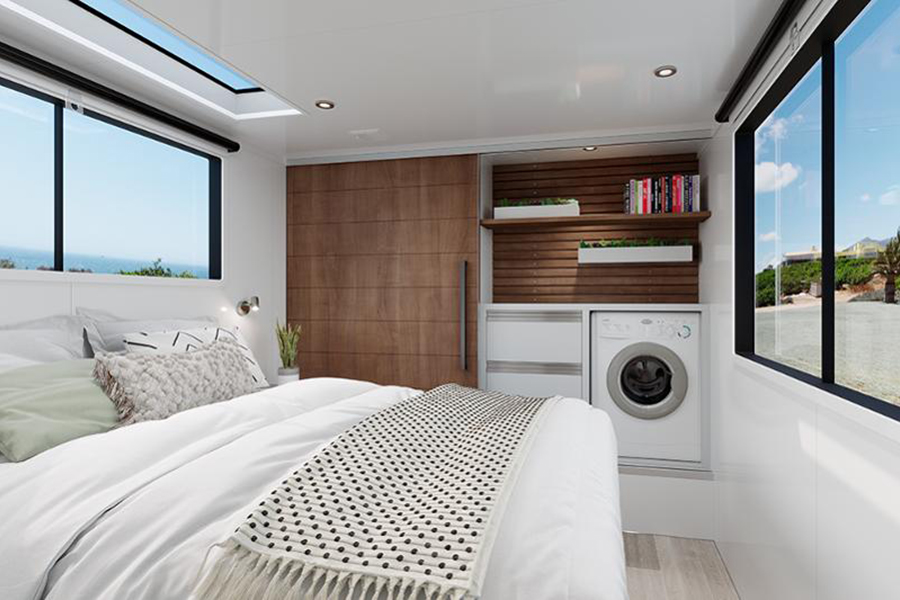 The exterior is a sight to behold as well. "It's a gleaming ode to aluminium, an ersatz Airstream on steroids, outfitted in luxurious fashion and seemingly aimed somewhere between a well-heeled participant at Burning Man and a tech entrepreneur who seeks a remote place to create and live, at least for a while, in the high desert or in the mountains or on a deserted beach," says Hofmann.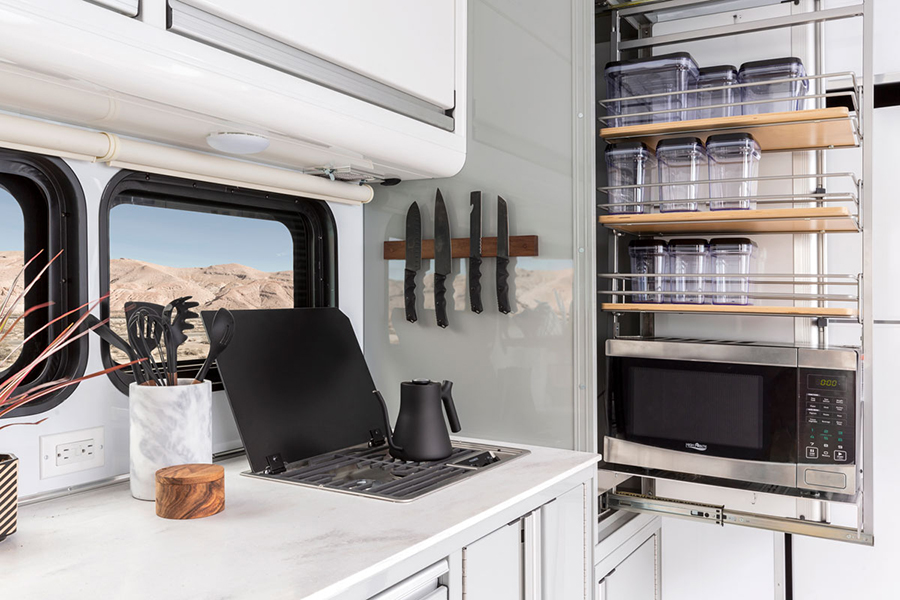 The 2020 Living Vehicle starts at USD$199,995, but can be completely customized to meet your needs and desires. This version offers 200 per cent more solar power than the previous model, which means that for this model, owners can now run the air conditioner off of solar power. The 2020 version is also one foot longer, coming in at 28 feet. That extra space means that the living and bedroom spaces each gained about 15 per cent more area, and the shower is now residential size. If you're going to live in a mobile space, then the 2020 Living Vehicle is the way to do it.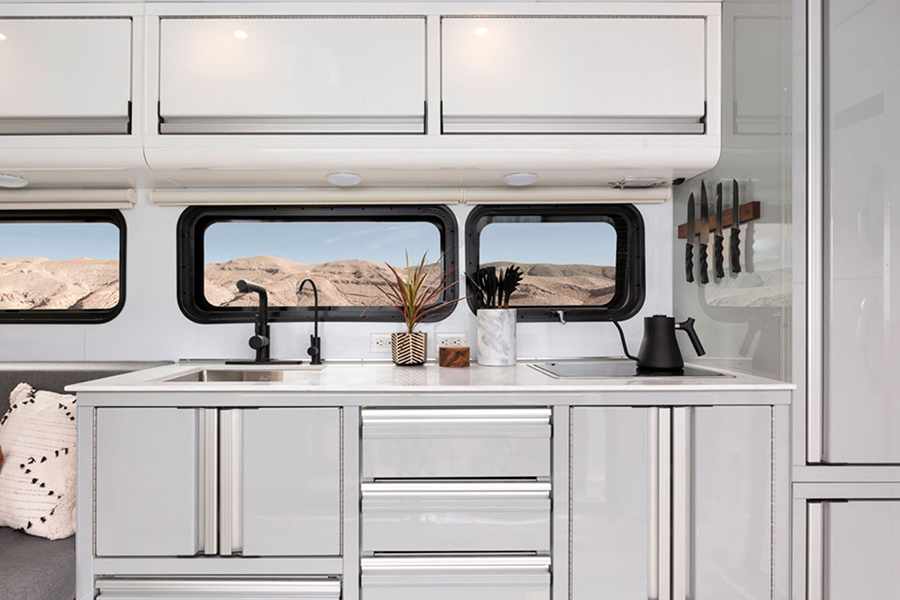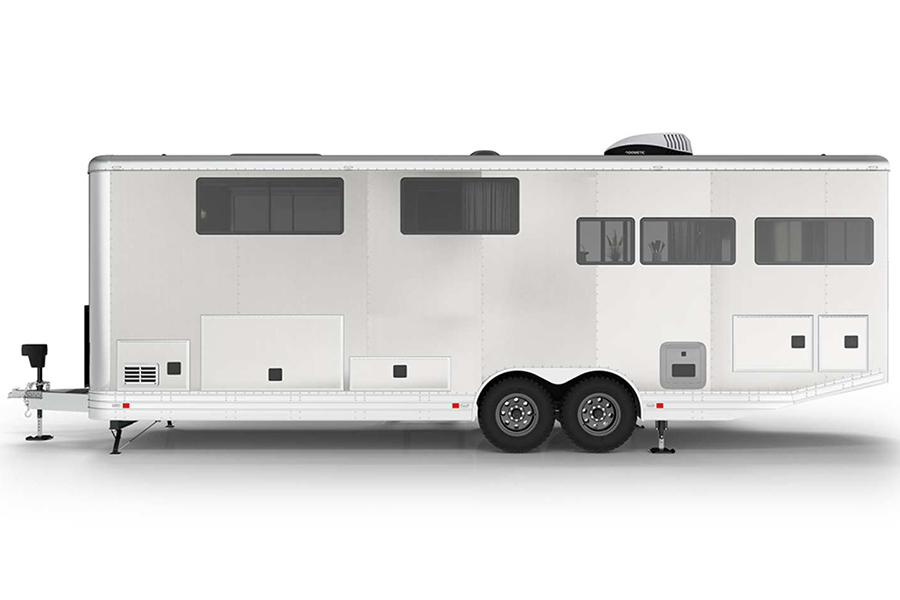 You'll also like:
Is This Office in a Box the Future of Working From Home?
Step Inside Tom Clancy's Insane Triple Penthouse
2020 Tiger Moth Camper is a Base Camp for Any Car