Revolutionary Ceramic Air Sanitiser Removes Up To 99.99% of Microbes
British-based company Smart Separations Ltd. is tackling COVID-19 particles and other microbes by way of a compact and revolutionary new air sanitiser. For the task, they enlisted help from the award-winning design team of Rodrigo Solorzano and Matthew White. It led to the creation of Gino, which can outlast most counterparts and remove up to 99.9999% of microbes from the air. Yes, that includes coronavirus particles and other viruses. Support this project over on Kickstarter and you'll score the best deals.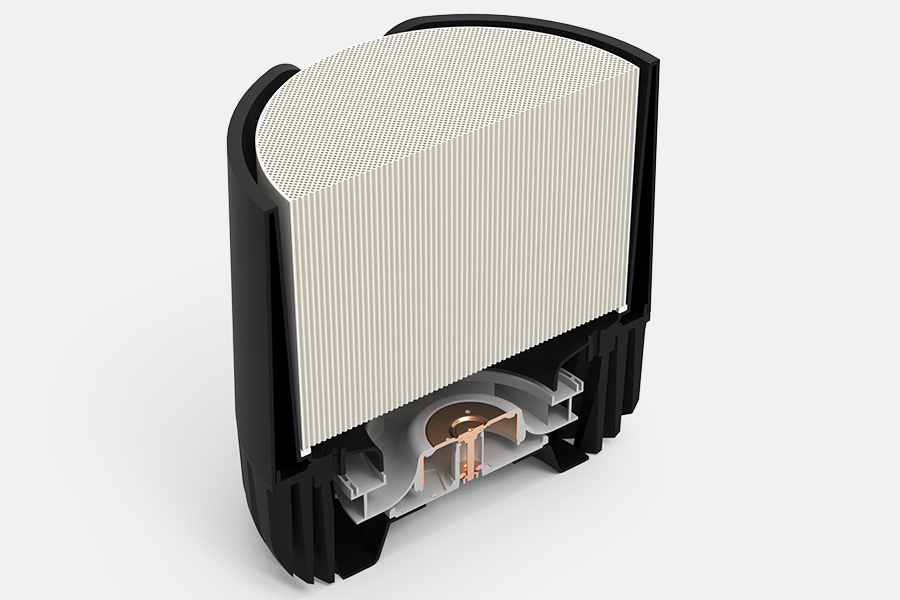 In contrast to most air filters and purifiers—which tend to collect microbes on the physical filter and thus quickly degrade—Gino delivers straight-up eradication. As a result, there's no accumulation of mould or bacteria or any of the harmful stuff you're trying to avoid. Long-lasting, USB-powered, quiet, sustainable, and dishwasher safe, it can operate for five years without needing a filter replacement. It can also run off a power bank for more than six hours at a time, all while using less energy than virtually any other air device on the market.
At the heart of Gino's performance is proprietary ViraTeq technology, which can destroy coronavirus particles and other harmful microbes. Created exclusively by Smart Separations, this antiviral coating is applied directly to the ceramic filter via nanotech surface treatment. The process of destroying microbes unravels in two stages. During the first stage, microbes are lured into and then trapped by the inner channels of the honeycomb filter. Next, they're utterly annihilated by the novel ViraTeq coating and its rapid chemical reaction. Gino then releases 360-degree microbe-free airflow through the scalloped base, allowing you to breathe with absolute confidence.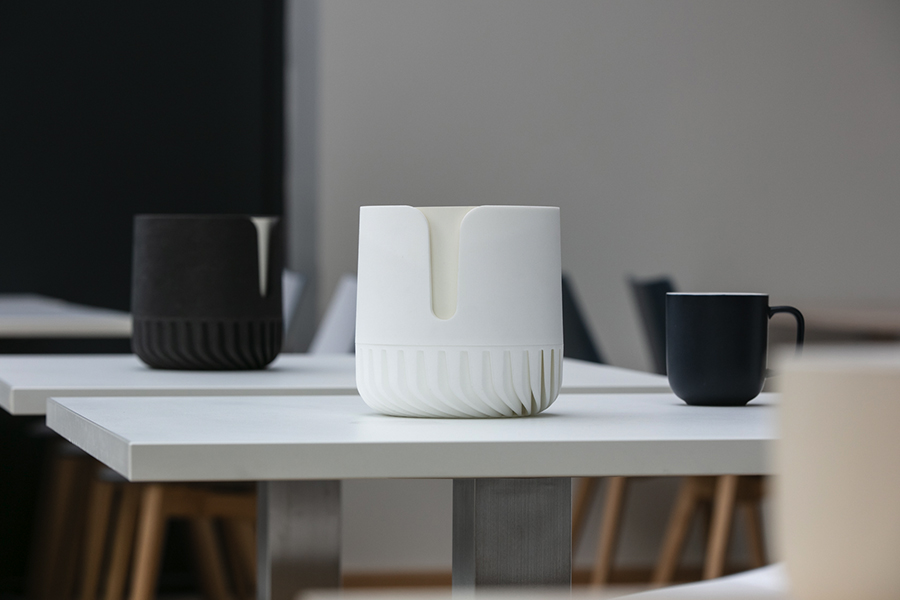 With or without a pandemic, Gino makes for a smart and sustainable product. For starters, it uses less than 3W of power and that's far more efficient than the standard fare. Its ceramic filter is encased by a durable PC/ABS blend and the 100mm fan delivers a sound meter reading of just 35dB. According to co-designer Matt White, that's "just below a whisper in a quiet library." And because you only need to replace the filter about once every five years (permitted you use the product as instructed), you're reducing the normal wastage associated with disposable filters.
Gino is currently racking up pledges and with good reason, as we can all use this product in our life. Not only is it washable, portable, USB-powered, sustainable, and independently lab-tested, but it destroys coronavirus. That alone makes it worth the price of admission. Plus, who doesn't like clean air or the idea of less maintenance?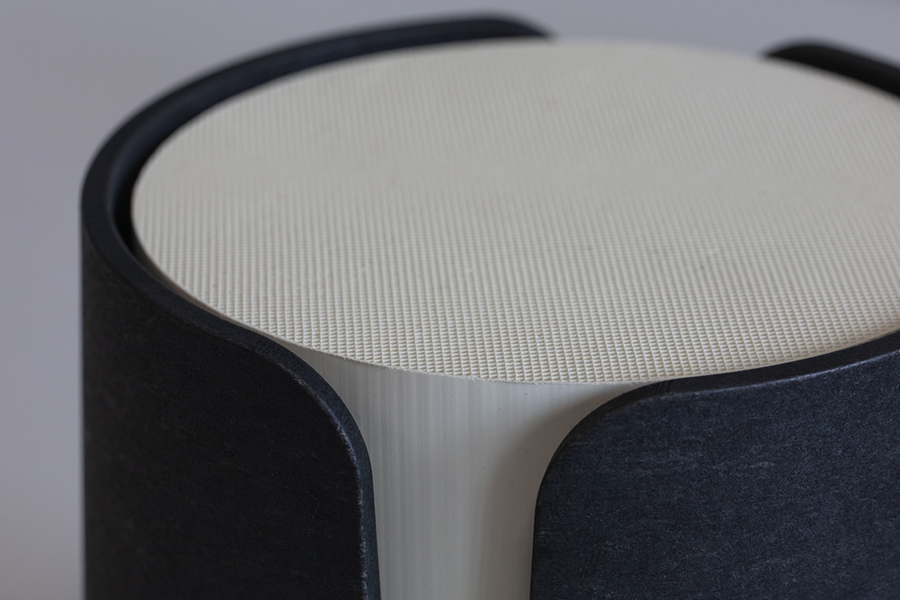 As always, the best deals on Kickstarter come to those who act fast. Get in now for some early-bird specials and consider picking up a bundle pack. After all, there's really no such thing as too much clean air in your home or office. Thanks to the portable design and power bank, you can even take this product with you to restaurants or other homes. The campaign ends on 6 August and worldwide deliveries are expected to arrive starting November of this year.