IKEA's First Australian Democratic Design Day
In a first for Swedish flat pack pros IKEA, their world famous Democratic Design Days made an appearance on Australian shores this week, at Sydney's MCA.
The company, which since 1943 has offered stylish and affordable furniture and homewares en masse to thrifty decorators and people who like to use Allen keys, has been hosting Democratic Design Days (essentially part open day, part conference, part showroom) around the world for some years now, as a way to communicate their brand message, which is easily and often misconstrued, to the general public.
As well as furniture and seminars, a pop-up restaurant overlooking the harbour was constructed to serve IKEA's famous Swedish meatballs, but with an Australian twist: kangaroo mince.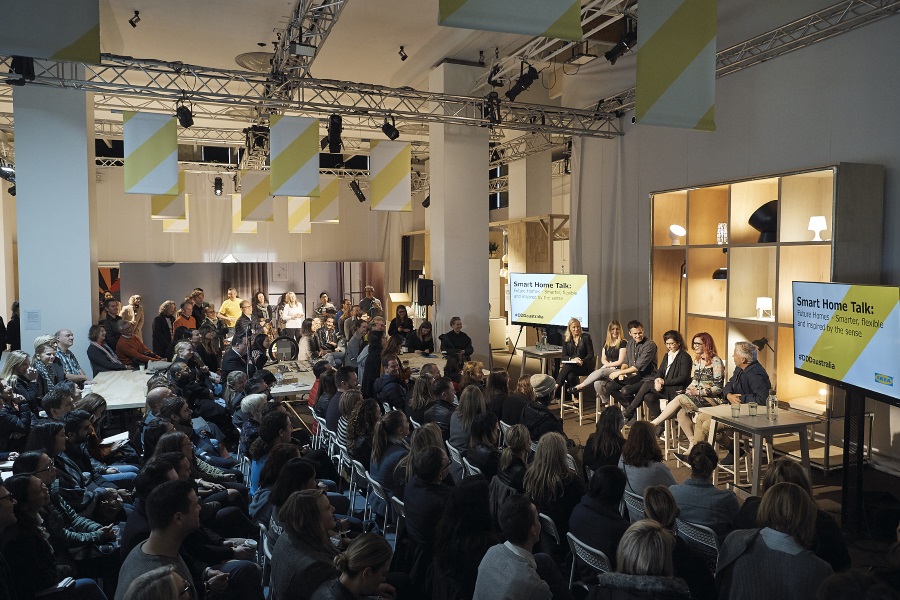 Marcus Engman, IKEA's Head of Design, was on hand during Monday's first seminar, joined on stage by IKEA Australia's Head of Interior Design Tiffany Buckins, Designer for IKEA of Sweden Andreas Fredriksson, Professor for Spatial Theory and Director of Interior Architecture Thea Brejzek, and Deputy Editor for Gizmodo Australia Tegan Jones
While topics varied, one thing is clear: IKEA, whose revenue last year alone exceeded 36 billion Euros, is keen to change the perception that something cheap is also poorly made. In Europe, where sustainability is ingrained in the minds of children from an early age, the culture of throwing things out just because they're easily replaced is not as rife as it is here, and though IKEA is very aware that their items are extremely low-cost, they're certainly not in any way low quality.
Another major feature of the Democratic Design Days is to showcase to the public exactly what the company has been working on, and how their collaborations (which are incredibly broad) drive their design philosophy, and vice versa.
Recently, they have made waves by collaborating with Head of Menswear Design at Louis Vuitton Virgil Abloh, as well as sportswear company adidas, to bring new elements from outside into the traditional "IKEA home".
They've also made an impression with their smart home technology, and how it practically fits in to a modern home setting. One observation the panel were quick to agree on was the ability for some "smart home" inventions to seem like they exist more for the sake of existing than to meaningfully benefit the lives of the consumer (smart water bottle, anybody?).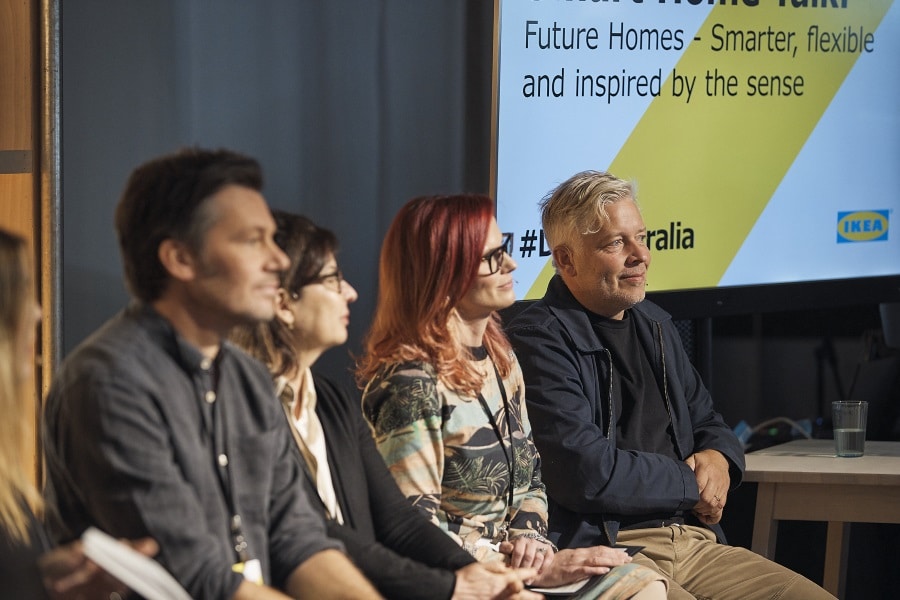 Engman, who is an entertaining presence, had a packed ballroom chuckling after a brief demonstration of how IKEA's smart lighting integrates with Amazon's Alexa service, with voice commands controlling different parts of a shelf representing different rooms in a house.
His cutting remark: "Works almost as good as a switch", whilst worthy of a laugh, is also endemic of the no-nonsense design philosophy that IKEA has adopted since they were a fledgling furniture store. Everything they sell, right down to the tea light candles, has been designed in house to the nth degree (large teams of designers have been known to spend years on simple household items, jut to ensure that the final product is a holistic solution to consumer demands).
And while smart home technology might be open to mockery, sustainability is something that isn't, especially to Marcus and his design team. Though IKEA has been criticized for the throw-away nature of their wares, the enigmatic Head of Design insists repeatedly that just because it's cheap, it doesn't mean it's poor quality, a message that resonated throughout the fixated room, and a reminder that different markets might respond differently, but with an idea as novel (and simple) as a local Democratic Design Day, perceptions can be changed, consumers can be educated, and the hard work of one of the most famous design teams in the world can be put on its pedestal (once it's been assembled, of course).
Kangaroo meatballs are a great idea, but sustainable practices are even better, and IKEA's first attempt to bring their curious brand of Swedish PR to Australia looks to have been a rousing success.