Office Pods – Work From Home Without Distraction
OfficePOD lifted the lid on dead space and the whole concept of what is regarded as office space. The idea is simple yet revolutionary. The OfficePOD is literally  an office pod that be built at work or home to give you your space to buck down and do what needs to be done or have that meeting in privacy. The big advantage of office pods is that it breaks free from the constraints of inflexible buildings where change often results in long periods of disruption, inconvenience and it is messy.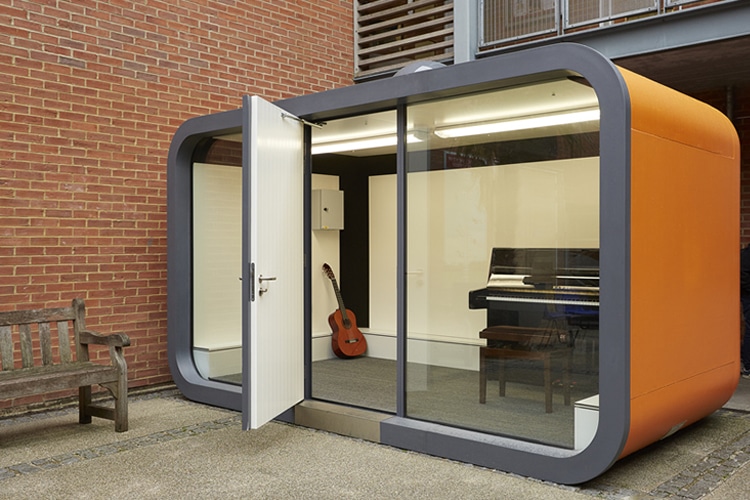 OfficePOD's modular construction ensures that crucial facilities can be created with speed and without disturbing the existing building or its occupants. The unique structural panel system is robust and allows the office pod to be easily dismantled and relocated to another place time and time again, reducing waste and long term redundancy. Through their unique ability to be located both outside and inside buildings, OfficePOD's range of products offer unrivalled choice for those who need to make better use of their valuable real estate. When a lack of space and privacy risk compromising basic operational effectiveness, productivity and even morale, you can create new space in underused areas such as light wells, courtyards and atria.
The high overall acoustic rating of Dw 39dB ensures that the pods succeed in creating private, relaxing and inspiring office pods for getting things done. The team from OfficePOD are skilled and experienced designers and project managers, able to work with you to create bespoke and specialist accommodation to go beyond their standard range of office pods.