Roborock's New S7 Will Clean Your House and Blow Your Mind
In Partnership with Roborock
Recently introduced at this year's CES, the new Roborock S7 robot vacuum may very well be the brand's most revolutionary to date. It's the first of its kind to host VibraRise technology, combining an ultra-fast sonic mop with automatic mop lifting to clean with all the more effectiveness and convenience. That's why you wanted a robot vacuum in the first place and this one actually delivers. Oh, and did we mention that early birds will score US$50 off when they buy this lean machine from 24th-30th March (i.e. its first week of release)? Suh-weeet!
In addition to VibraRise technology, Roborock's S7 upgraded the floating main brush and auto-empty dock, amongst other things. The brand's robot vacuums were already top of the line, and with these further refinements, they've managed to soar even higher. Again, the direct result is a more precise and convenient appliance, the kind of which saves you effort in any number of ways.
Here's a rundown of all the brilliant benefits one gets, should they pick up a new Roborock S7: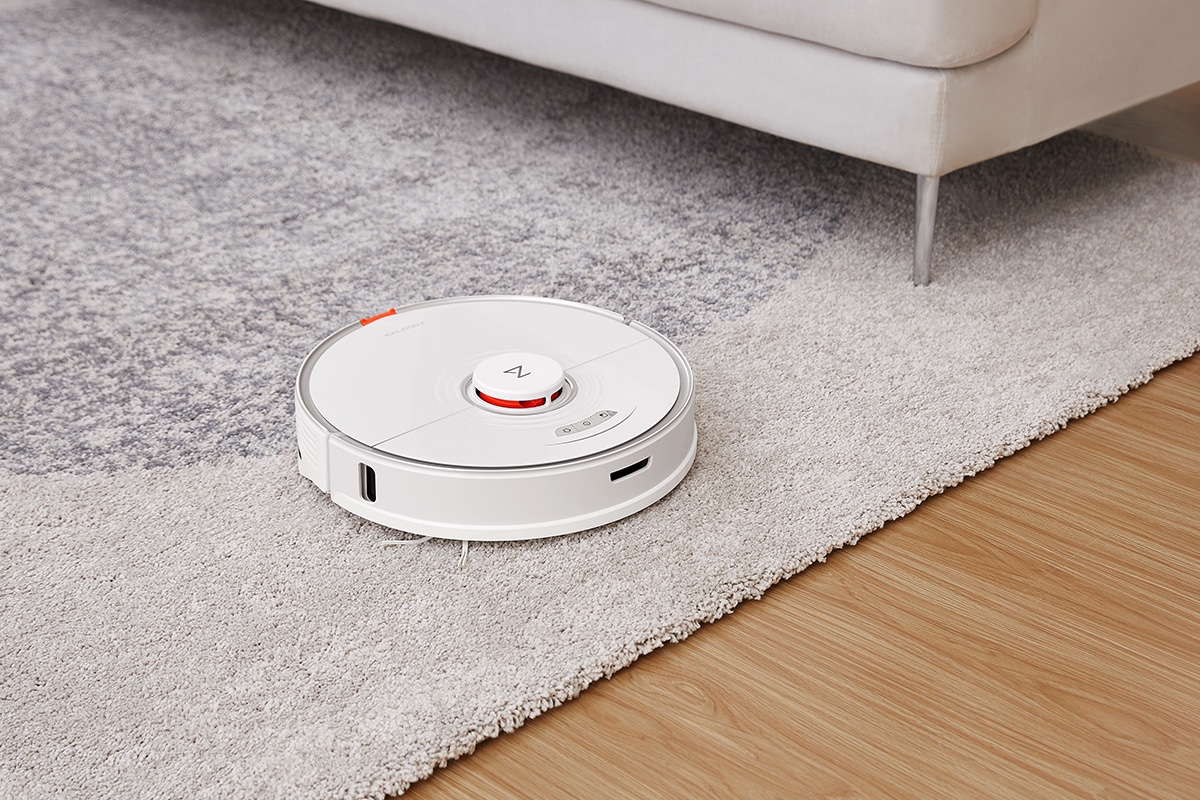 VibraRise Technology
A world first, VibraRise uses sonic vibration technology to revolutionise the entire concept of robot mopping. Fed by a 300 ml electronic water tank, the mop scrubs floors at up to 3000 times per minute and leaves no dust or dirt behind. Your current robot vacuum simply won't compare.
Meanwhile, high-efficiency scrubbing is merely half of what VibraRise has in store. Also featured is an intelligent mop function, which automatically lifts the mop when a carpet is detected. Consequently, S7 can mop hard floors and vacuum carpets in a single clean.
As if that weren't enough, the vacuum also automatically assumes the raised position when docked and when finished. Say goodbye to dragging wet cloths, crude plastic mats, and annoying dirt streaks.
Ultrasonic Carpet Recognition
Capitalising on the powers of ultrasonic sound, S7 has a virtually unparalleled ability to distinguish carpets from floors. It develops a map of your carpet layout during the first clean and then demonstrates resounding accuracy thereafter. You can activate the automatic mop lift function or simply designate the carpet as a No-Mop Zone, thereby keeping the vacuum away.
All New Rubber Brush
Improving upon its formidable predecessors, S7 has replaced the bristled brush with a finned all-rubber one. Longer lasting and more durable, it's also more efficient. The spiraling blades tackle dirt and dust with greater precision and the brush itself is now that much better at avoiding hair tangles.
HyperForce Suction System
With a name like HyperForce, you know that S7's suction system is bringing some serious power. That's exactly what it does, using 2500 Pa2 of suction to capture dust, dirt, hair, and everything else you can throw its way (within reason).
Longer Lasting Design
Everything about S7 is bigger, better, and built to last. The 470 ml dustbin can store multiple days' worth of dust. The 300 ml water tank can clean up to 200 sqm (2150 sq ft) in one session. And under the skin is a 5200mAh Li-ion battery, which can run for up to 3 hours on a single charge.
Precision Mapping
Thanks to LiDAR navigation, S7 generates detailed maps of your home with pinpoint accuracy. It can identify your rooms across four levels and automatically distinguish one room from the next. Adaptive route algorithms and various smart sensors forge the path of least resistance, each and every time.
Seamless Control
Compatibility is also the name of the game. Not only can you control S7 using the Roborock app on your tablet or mobile device, but the vacuum even responds to Alexa. That means you can ask your Amazon Echo to ask S7 to get to work, which is exactly what will happen. All the while, you're binging "WandaVision" or the latest Netflix series. That's the beauty of a high-performance robot vacuum.
Early Bird Special
Roborock's new S7 arrives on Amazon starting 24 March at a retail price of US$649. If you buy one during the first week (24-30 March), however, the price goes down to US$599. That means you get a smart and supremely powerful robot vacuum at a better price than the next guy!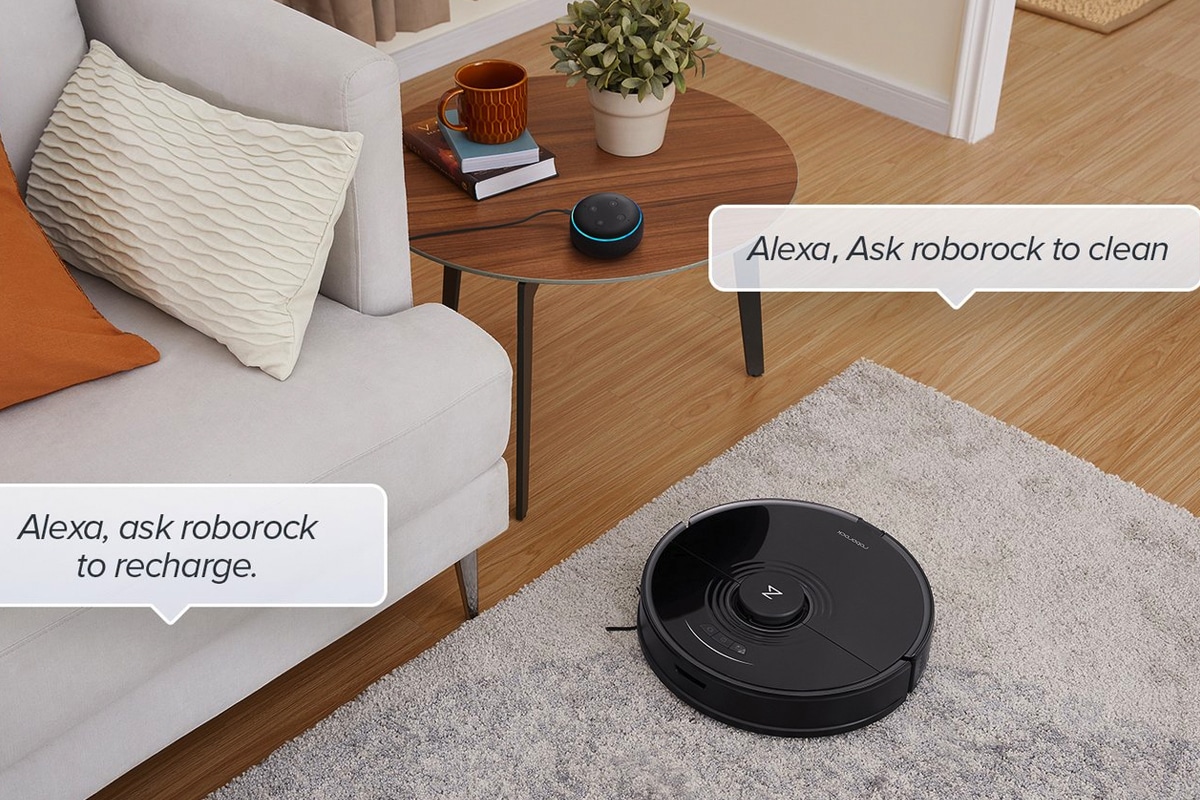 Summary
Oh S7, you had us at VibraRise. Combining ultra-fast vibrating sonic mopping with an automatic mop lifting function, the world-first technology puts this robot vacuum in a class of its own. Bring in all the other glorious specs and you get a level of convenience and efficiency that's too good to refuse, and all for a great price. Buy one between 24 March and 30 March and that great price becomes even greater. Now make like a robot vacuum and get on it!