Rockubot is a UVC Sterilising Robot That Cleans and Rocks
There's one spot that you spend a great amount of time and yet you probably rarely think of how clean it is. That spot is your bed. Sure, you change the sheets and other bedding regularly, and if you're travelling you trust that you're sleeping on clean sheets, but are you sure that you've eliminated all the bacteria that could be lurking on the sheets, blankets, and pillowcases? If you really want to sleep clean and safe, you'll want to recruit the help of the Rockubot UVC Sterilising Robot.
You'll also like:
Haier TAB Delivers the Best Tangle Free Robot Mop & Vacuum
Scribit is a Graffiti Robot that Writes and Erases
The Braava Jet M6 Robot Mops So You Don't Have to
Similar to the Roomba robot, the Rockubot is a portable, cutting-edge robot that is designed specifically to sanitise your sleeping arrangements, whether that be at home or in hotels. Rockubot works by using UV-C light and ultrasonic wave technology to kill 99.99 percent of bacteria, germs, and mites that are present in your bedding. For decades, UV-C light has been used to kill bacteria, viruses, and other pathogens without having to use chemicals that could be just as harmful as the organisms they kill. The ultrasonic waves target mites and germs with its strong penetration ability.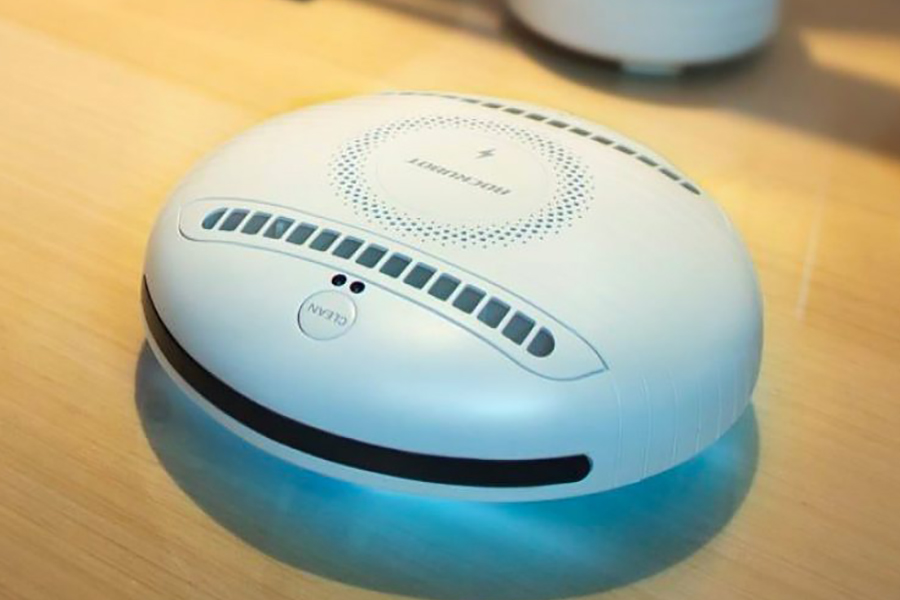 To use Rockubot, just set it on your bed and turn it on. Using 24 smart sensors and a navigation system, Rockubot will work across the area of your bed, avoiding obstacles, overcoming difficult terrain, and even slipping under pillows and blankets to get everywhere. All the while, the robot will be shining the UV-C light and transmitting the ultrasonic waves, thoroughly cleaning your bed. To double its effectiveness, Rockubot can clean under a blanket, treating both the bed and the underside of the blanket at the same time. Rockubot also features a hand-held mode that lets you scan other items, like the phone in your hotel room, or even sinks and other areas. Plus, Rockubot is Bluetooth 5.0 capable and has speakers to play your favorite music while it goes about its work. Finally, Rockubot charges via a USB cord, but it also functions as a portable charger with a 5200mAh battery. Rockubot is your new best friend as it keeps you safe regardless of wherever you go.
You'll also like:
Haier TAB Delivers the Best Tangle Free Robot Mop & Vacuum
Scribit is a Graffiti Robot that Writes and Erases
The Braava Jet M6 Robot Mops So You Don't Have to