Spin in Style with the Selectors DJ Cabinet
Dutch interior design studio Rik Ten Telden makes clean, functional, beautiful products and their Selectors DJ Cabinet is no exception. Featuring an austere wooden profile, plenty of drawer space, and a steel frame, the cabinet the perfect addition to any modern day setting if only as a piece of well-made furniture, let alone a custom-made DJ booth. When paired with turntables it represents a true designer approach to a typically DIY tradition, since DJs have formerly used anything from milk crates to banquet tables to support their set-up.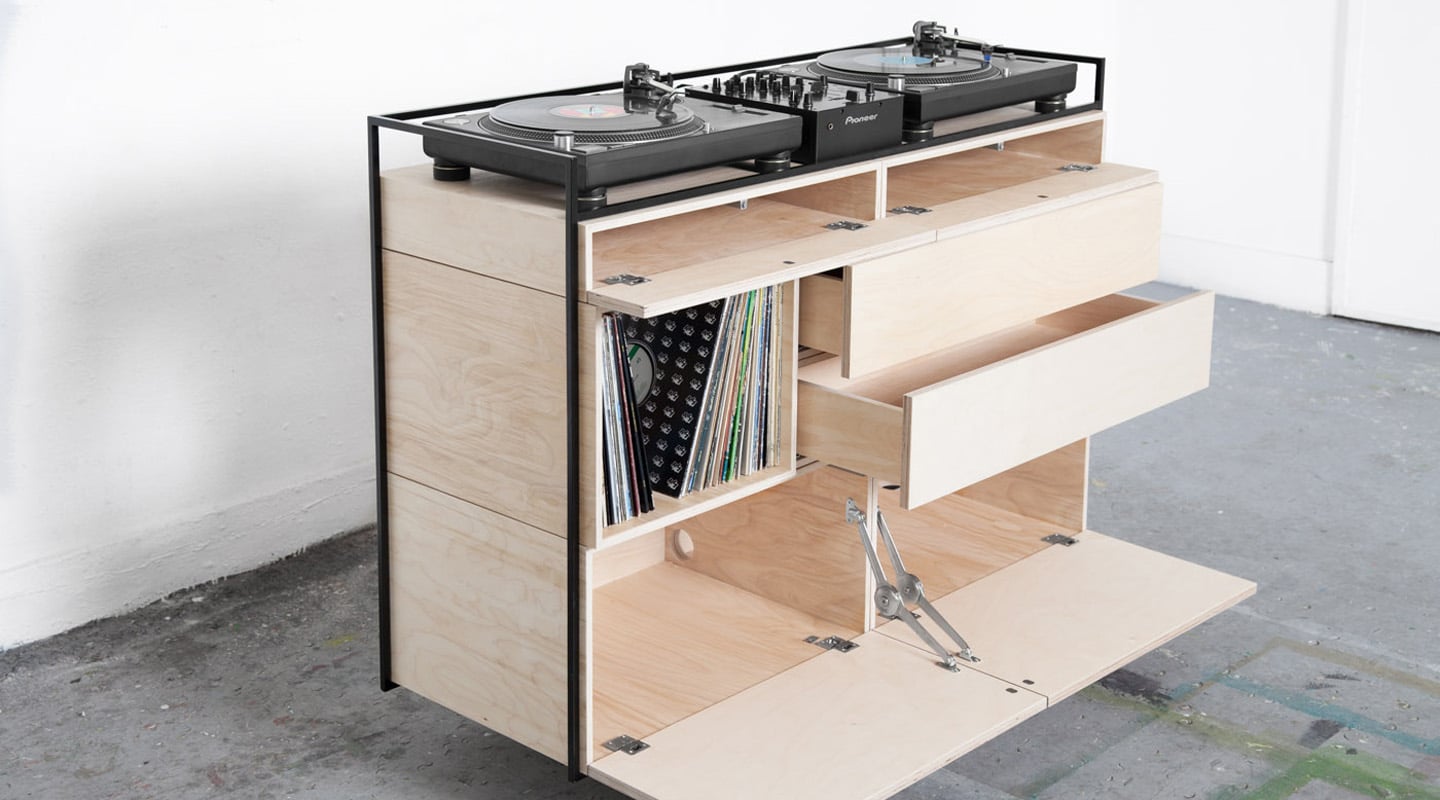 The Selectors Cabinet was created to blend and that it does, fitting in just about anywhere. Picture it in upscale man caves, stores, living rooms and fashionable bars. It has plenty of space to keep all your 33s and 45s and the wooden cabinets are removable for when you need to transport it to you next high-paying gig (since showing up to a low-paying gig with this thing might come off as a little too pretentious).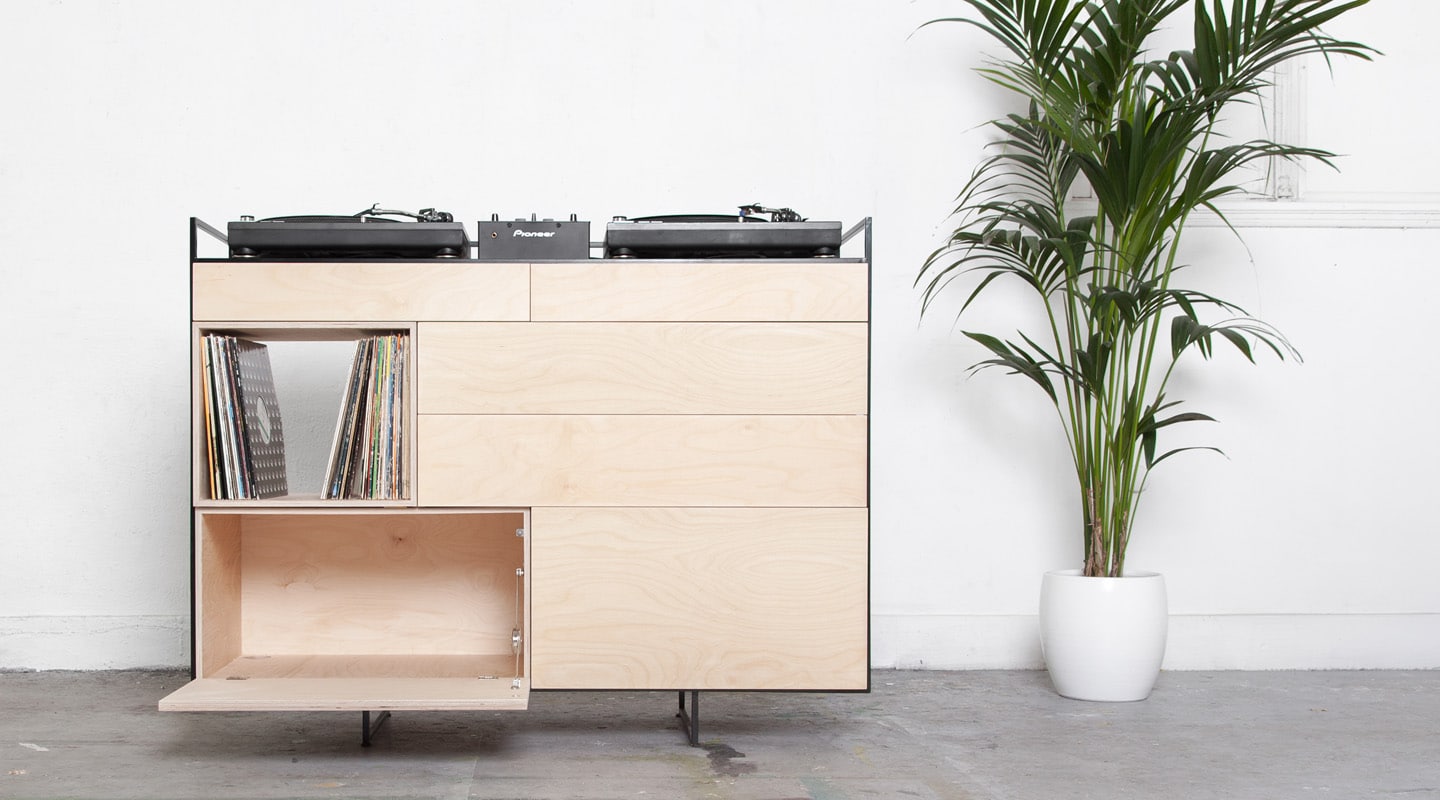 Rik Ten Telden likes products that are aesthetically pleasing and perfectly functional. The Selectors Cabinet is ideal for a style-conscious DJ with a flair for great decor and great music. For those DJs who are style-conscious to the point of customizing their products, the colours and composition of the cabinet can be modified upon request.