The Case Astronaut M-1 Knife Takes on the Dangers of Space
Evidently NASA is worried about their astronauts running into thick jungles in space. Rather than using existing military knives, NASA contacted Case about making a knife just for their astronauts. What the got was the Astronaut Knife M-1, and it's more machete than knife.
The Astronaut M-1 has a long, machete-style blade. The blade measures 11.75 inches in length and has one sharp side while the other side has saw teeth. The base of the knife can be used as a prying tool (NASA imagined their astronauts using the base to pry things from the terrains they would visit). To keep the weight down, the handle was made of an ultra-light synthetic, which also served the purpose of emitting no fumes to contaminate the spacecraft air purity. In total, the M-1 measures 17 inches and weighs only 10.8 ounces.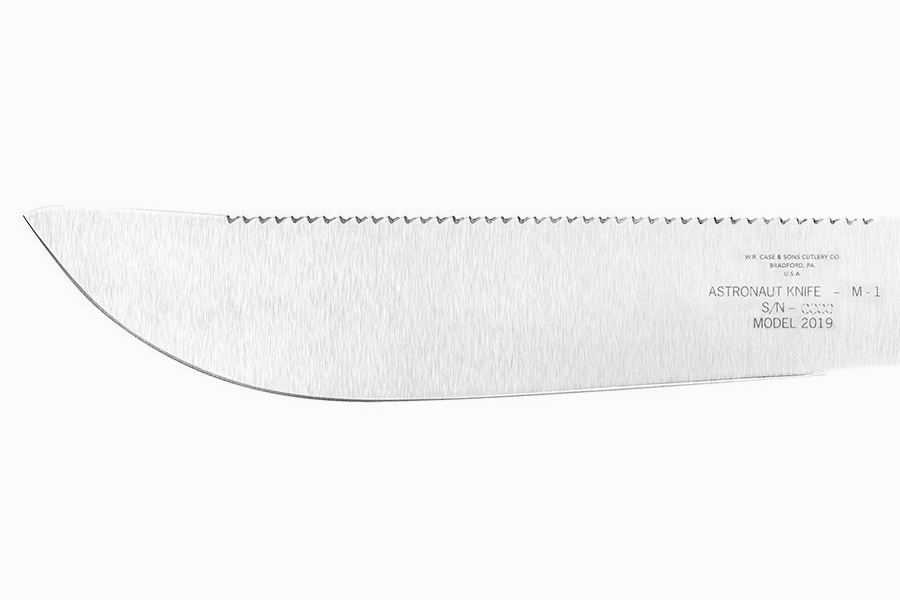 Lest you think this is a joke, the Case Astronaut Knife M-1 actually accompanied astronauts on nine different missions to the moon and back between the years 1968 to 1972. You can get your own limited edition M-1 as a part of the 50th anniversary of the Apollo 11 Moon Landing. The blade has a serial number and comes in a two piece box. Pick one up for yourself and get ready to hack through alien jungle—or just aliens.