Neighbours Turn Backyard Fence Into Bar During Isolation
If closing pubs, clubs, bars, cafes, restaurants and sporting events is what it takes to beat COVID-19 than so be it. But it sure sucks that we can't have a few beers with our mates. While some people experiment with friendly drinks over Zoom, neighbours from NSW went a step further with a clever DIY trick that has left plenty of us envious and a little thirsty.
Linda and Les Solomons have been friends with their neighbours Jackie and Tony Cliffe for over 35 years regularly catching up for coffee and afternoon drinks. Although being confined to their homes during self-isolation made it hard to keep up the regular interaction.
So Linda and Les recruited the son-in-law who's a fencer by trade and got him to transform part of their backyard fence into a fold-down table so the two couples could resume their normal social activities from their own backyards. The friendly foursome can keep their 1.5m distance from one another and by not sharing food or drinks, continue to abide by the temporary coronavirus-related laws.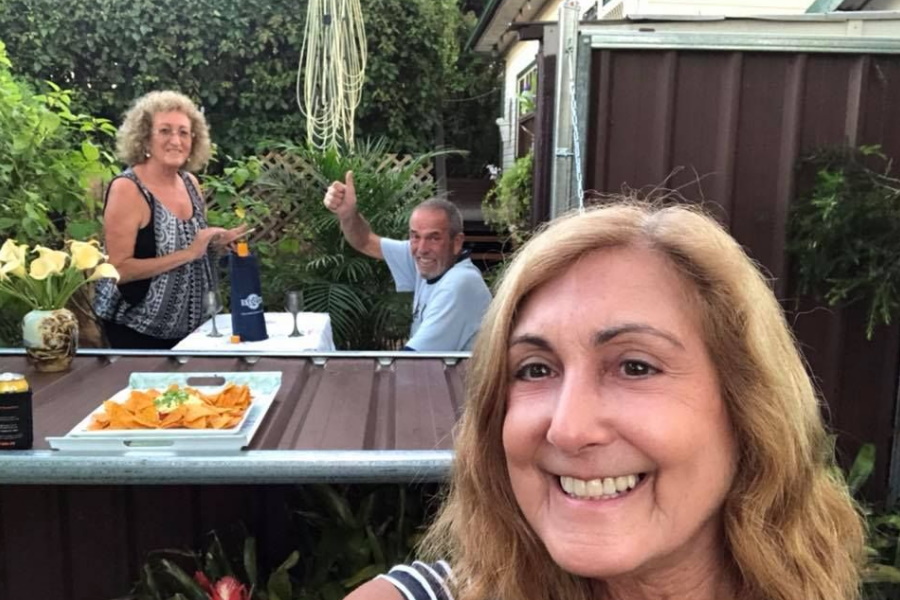 All materials for the DIY project were purchased at Bunnings and supposedly came in at under $200. Linda and Les got the idea for a similar project that blew up on Facebook where some neighbours in Cairns were able to resume their socialising by converting a timber fence into a fold-down table.
The Solomons' daughter Emma shared the backyard project on a Bunnings Facebook group where it amassed over 5000 views within the first 24 hours and has been featured online and on TV in Australia and reached online media in the UK.
Emma told Yahoo Lifestyle that her parents and their neighbours consider the new fencing hack a lifesaver. "Even once everything settles down they plan to continue to use it," she says. "Their grandkids will love being able to be passed over the fence to go and have a play."
You'll also like:
21 Best Sydney Plant Nurseries and Stores
Jupe 'Interstellar Shuttle' Urban Cabin Lets You Go Anywhere in Luxury
Meet Backline Wines, the New Drop From Aussie Rugby Royalty