The Drop Cache Display Valet Shows Off Your EDC
For the man who has everything but nowhere to display it all, we present the Drop Cache Display Valet, currently on pre-order now from drop.com for US$120.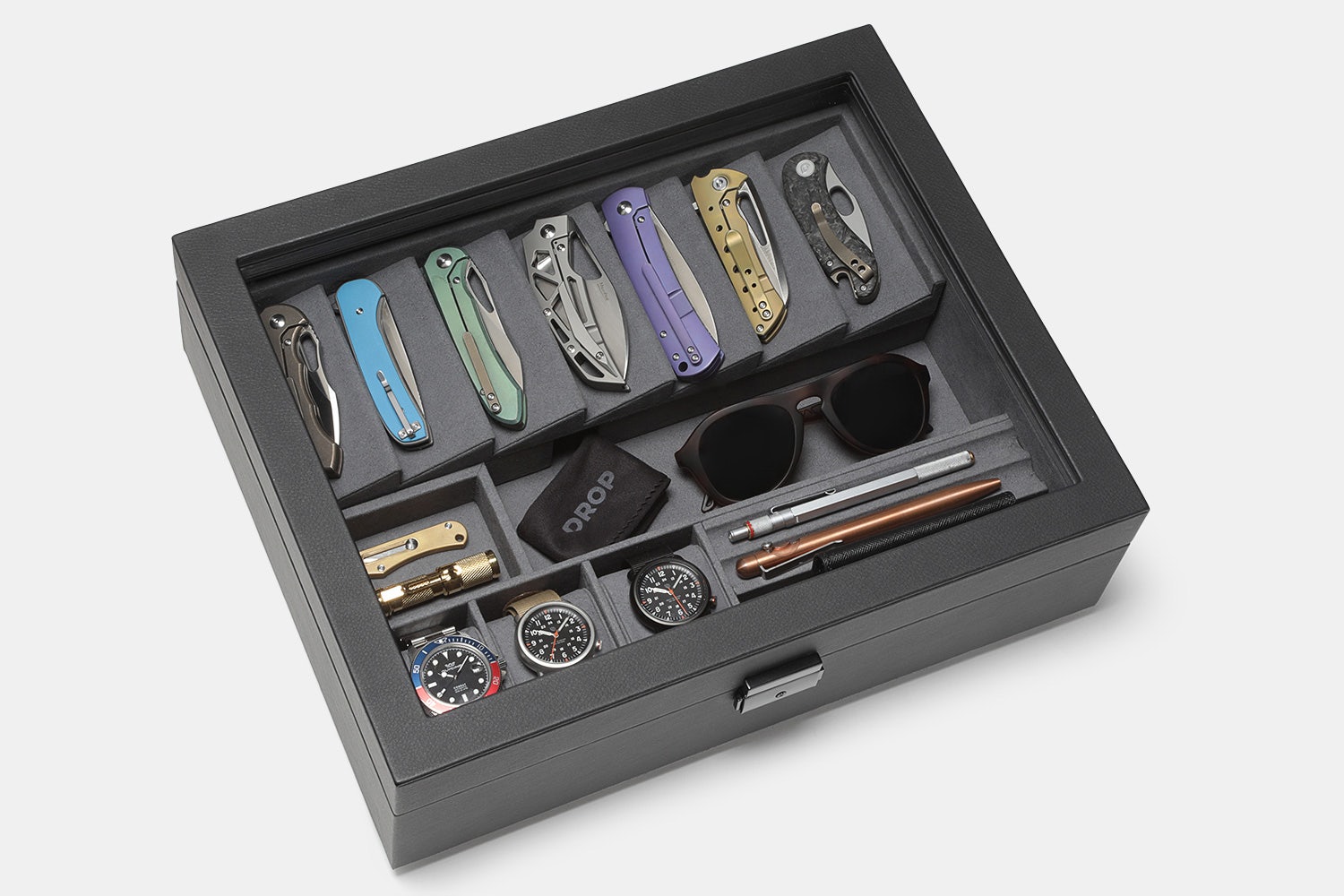 Taking after the original Cache Display Valet, Drop promises this version is even better than the first variant at storing all your knives, pens, watches and wallets. With only 27 days left on the group buy, and over 500 valets already sold, it's time to pull the trigger on something special for all your EDC gear.
Combining the best aspects of watch boxes, pen cases, knife display, and dump trays, the Drop Cache brings sophistication and order to your EDC rotation, presenting you with a complete lineup of all your prized possessions and favourite gear when you're ready to head out.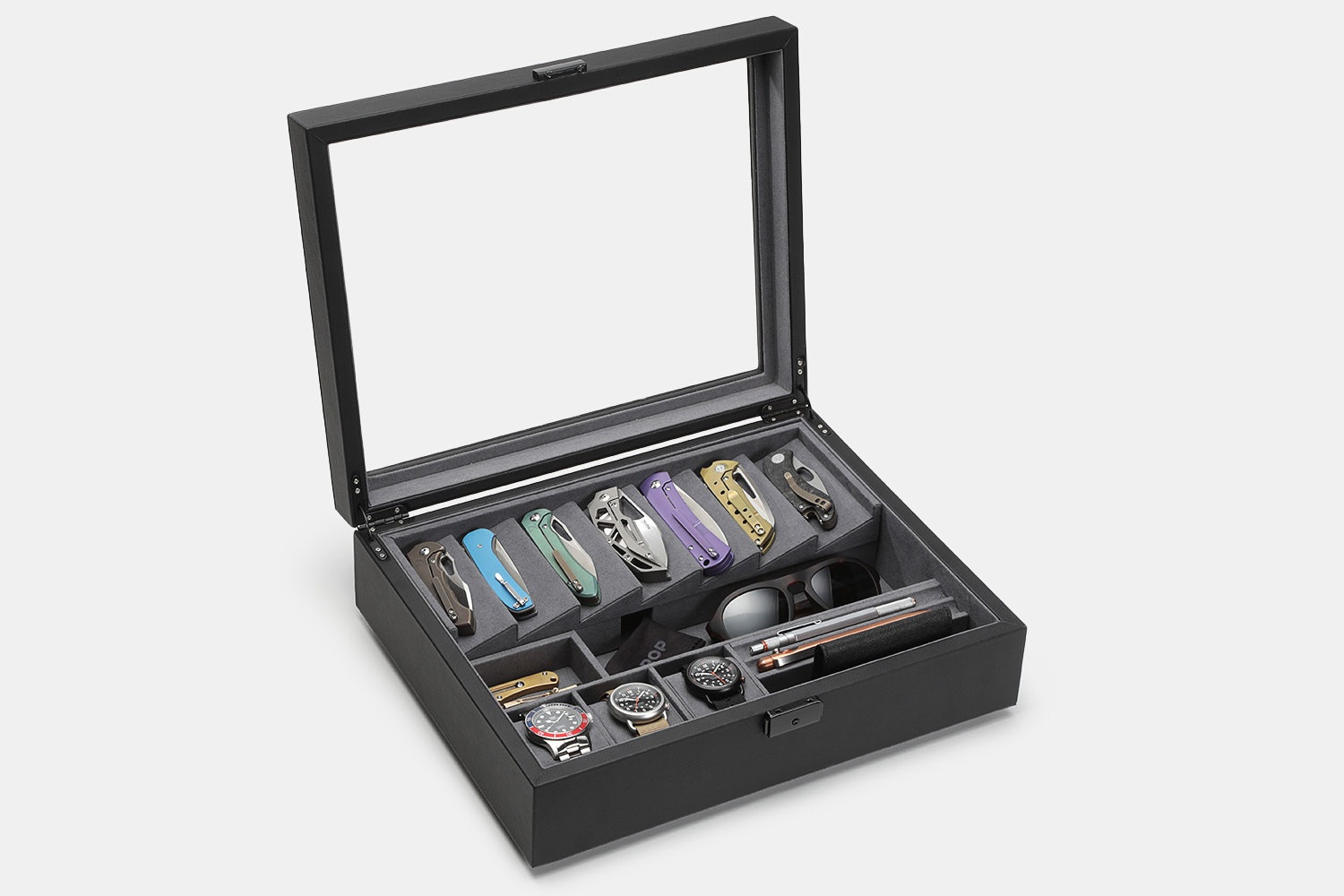 Featuring a brand new powder-coated hardware design, with single shelf compartment instead of the original two-piece, which Drop says will improve the stability of the unit. Coming with a lock and key for the top-secret and the option for additional drawers underneath for an extra US$50 (US$70 if bought separately), this Display Valet is suitable for any location around the house.
---
Featured Video from Man of Many
---
Crafted with black faux leather exterior and soft microfibre lining, the elegance and function are noticeable even from afar. Plus, there's even a USB-cable slot for discrete charging of your devices. Meaning you could throw a wireless charger inside, say the Native Union Drop, for the added bit of functionality.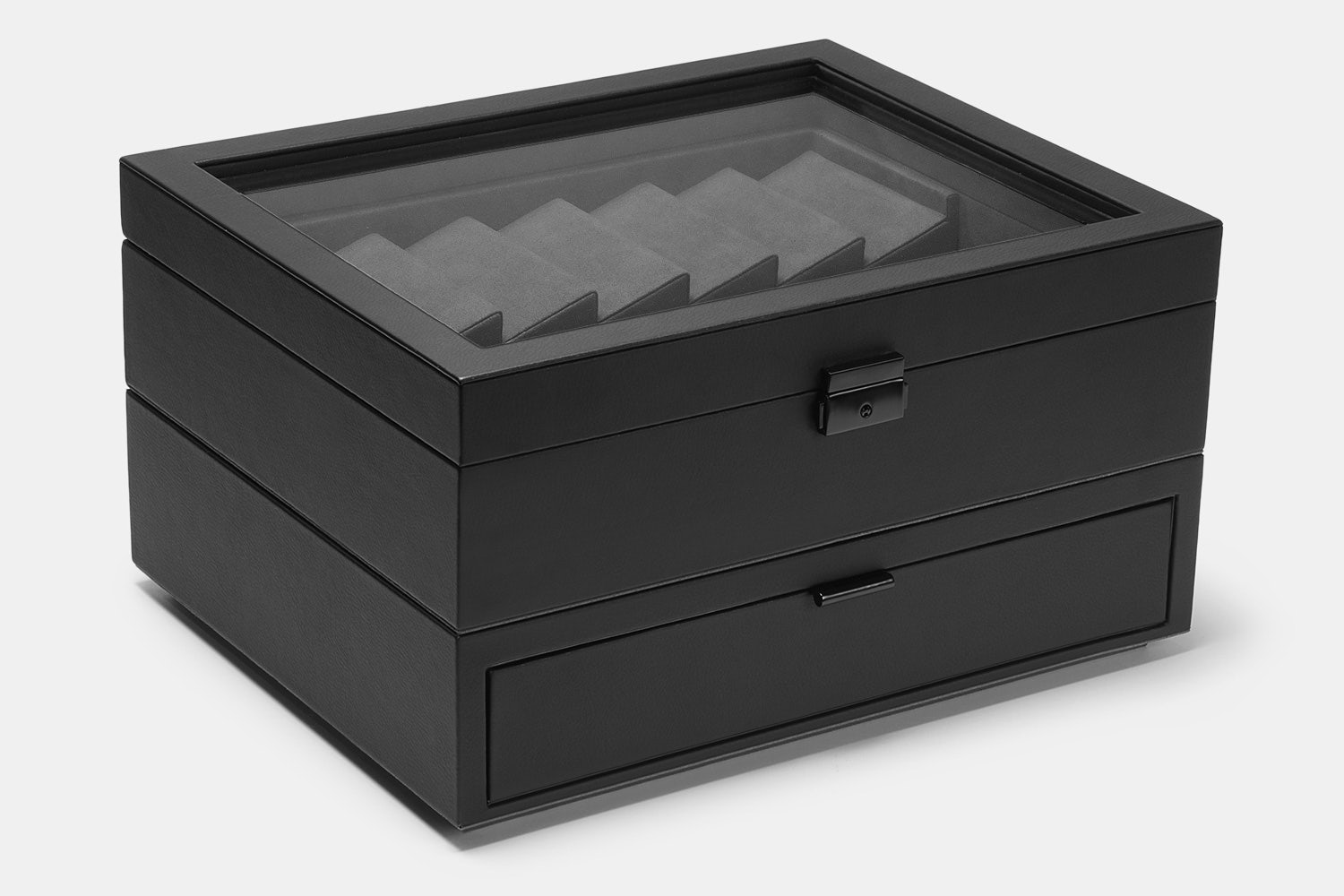 The included insert shelf compartment is also reversible depending on whether you want to highlight your favourite pieces or store everything you need. Capable of holding up to 7 knives, 3 watches, a wallet and 2 full-size pens or small flashlights, the Drop Cache Display Valet provides the class to your gear, the same way to they provide it to you.
Visit drop.com now to put your name in the hat to receive the Drop Cache Display Valet.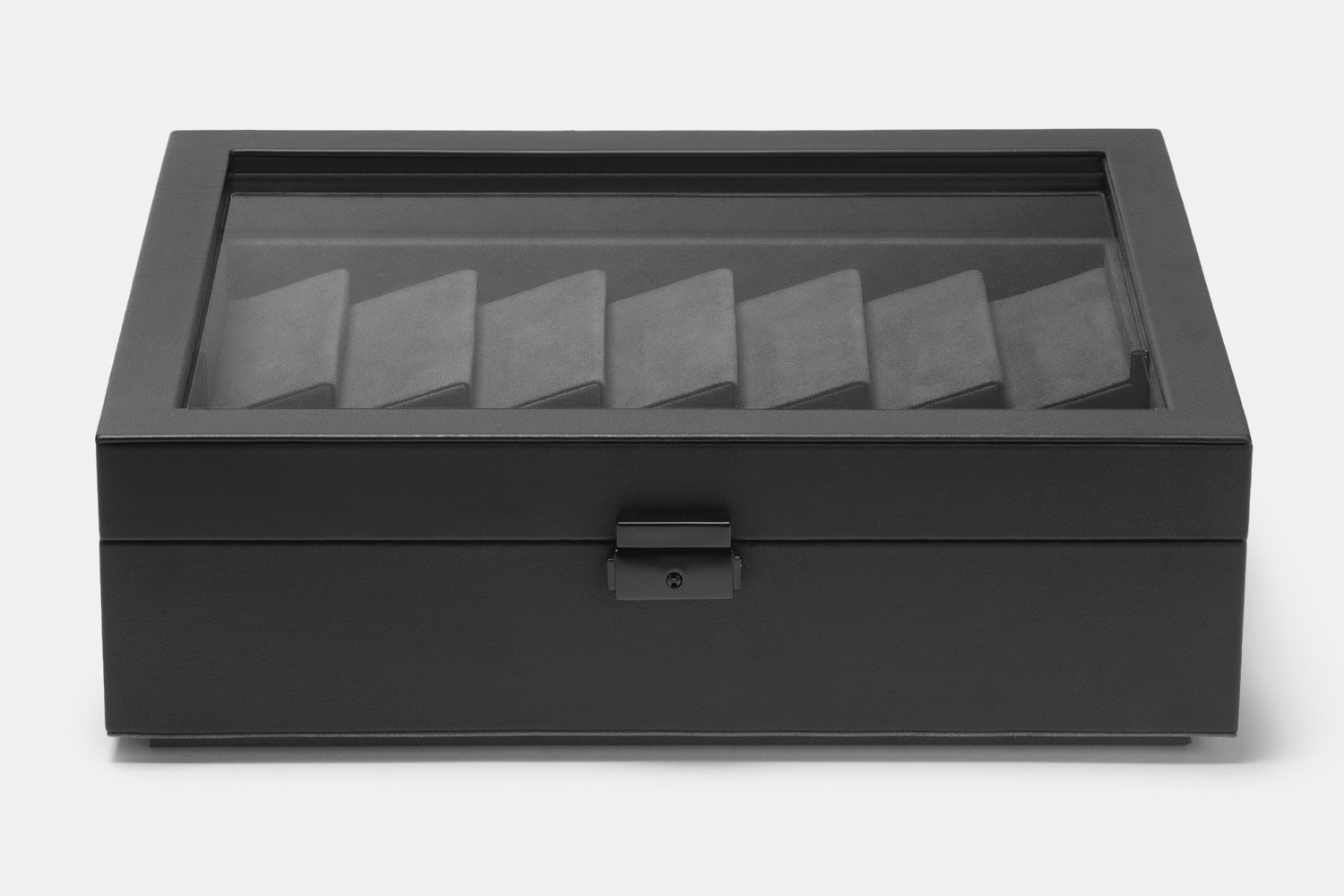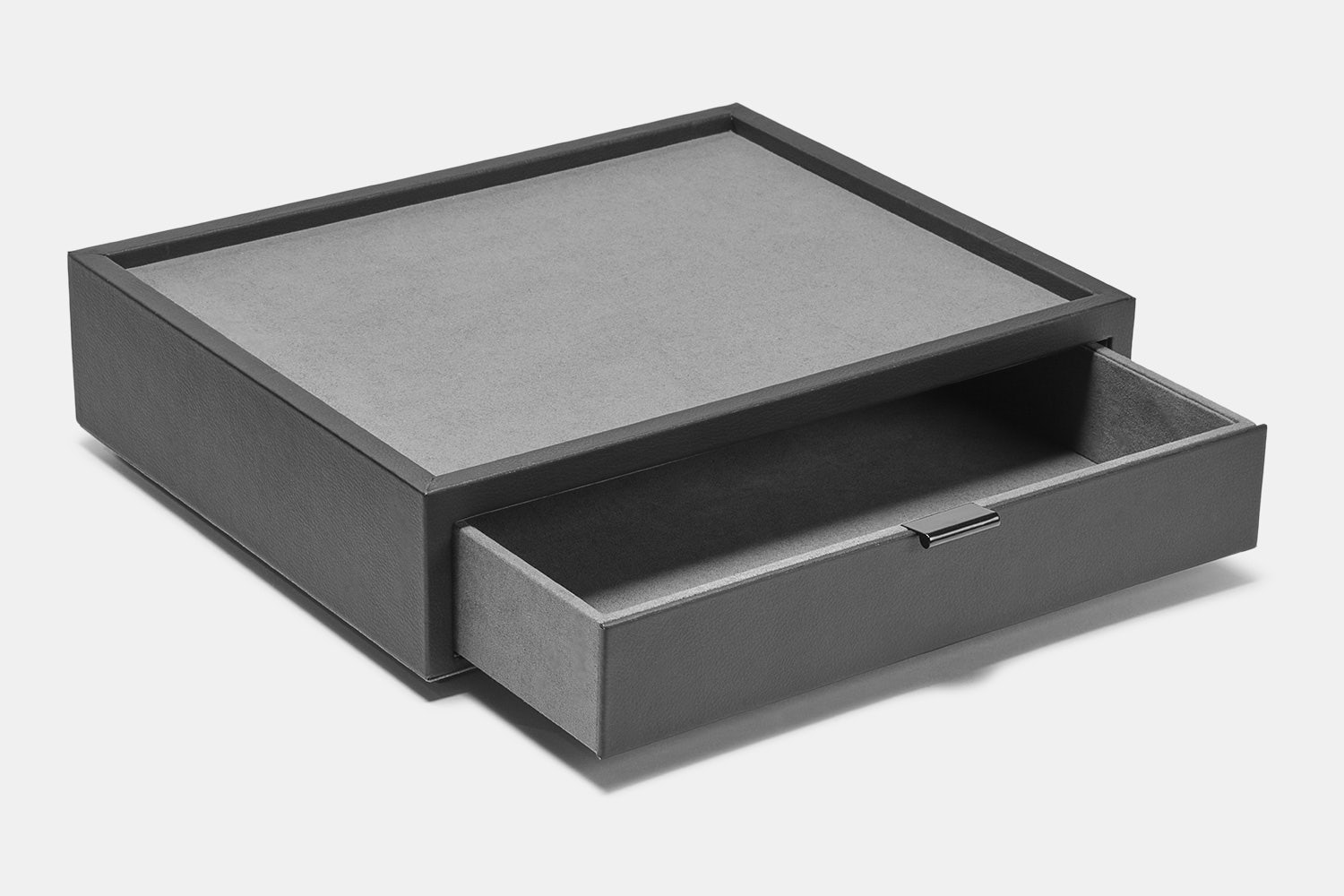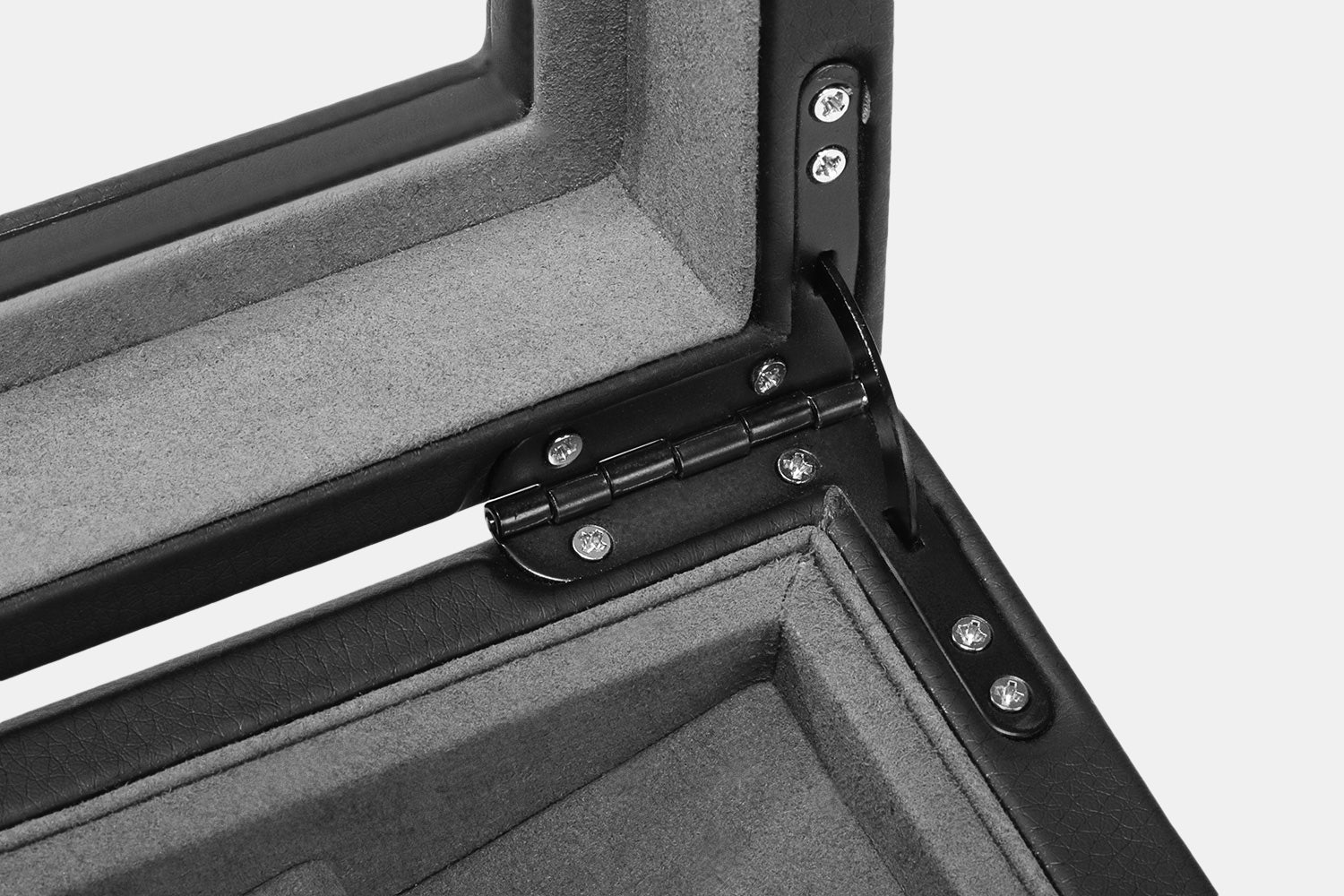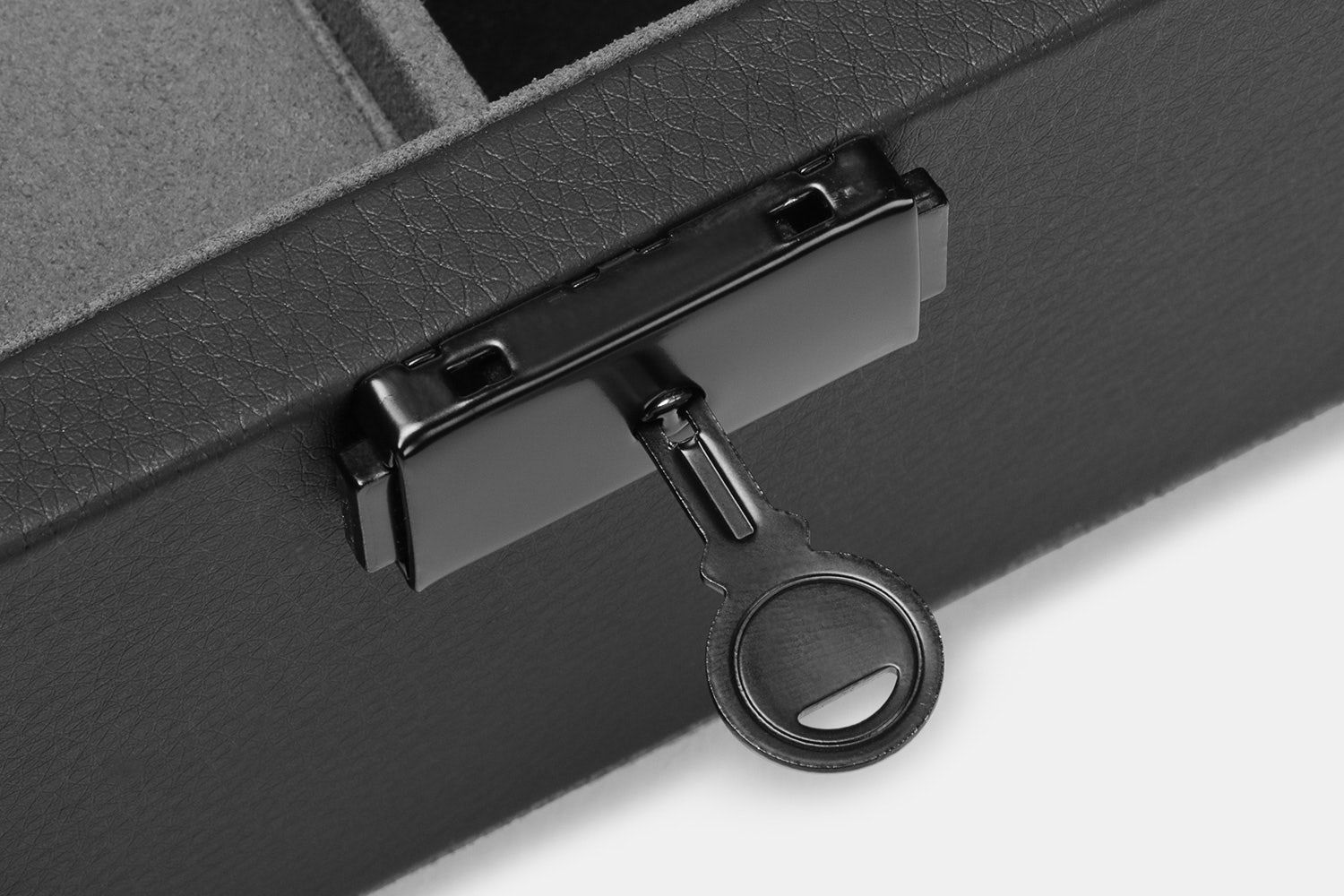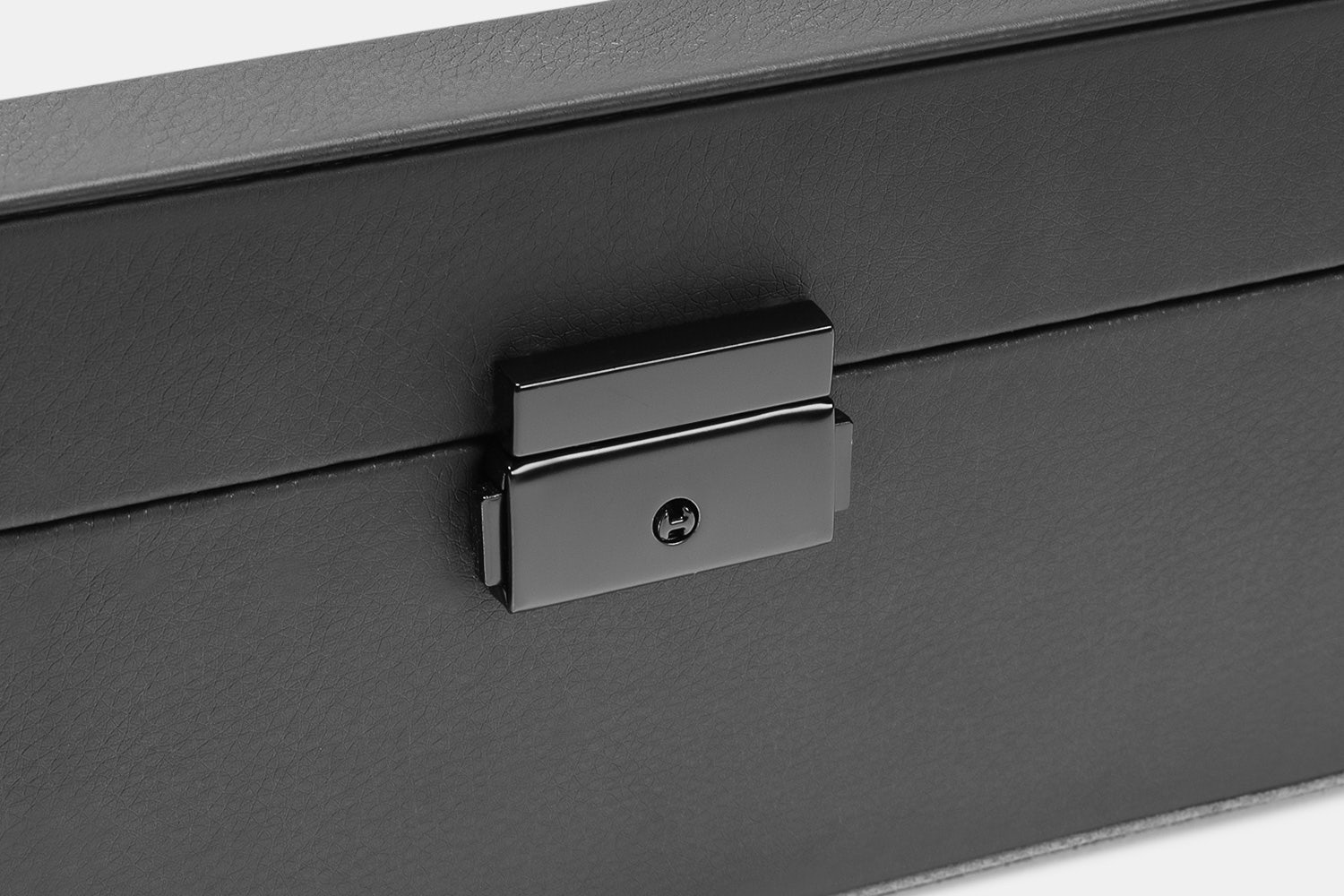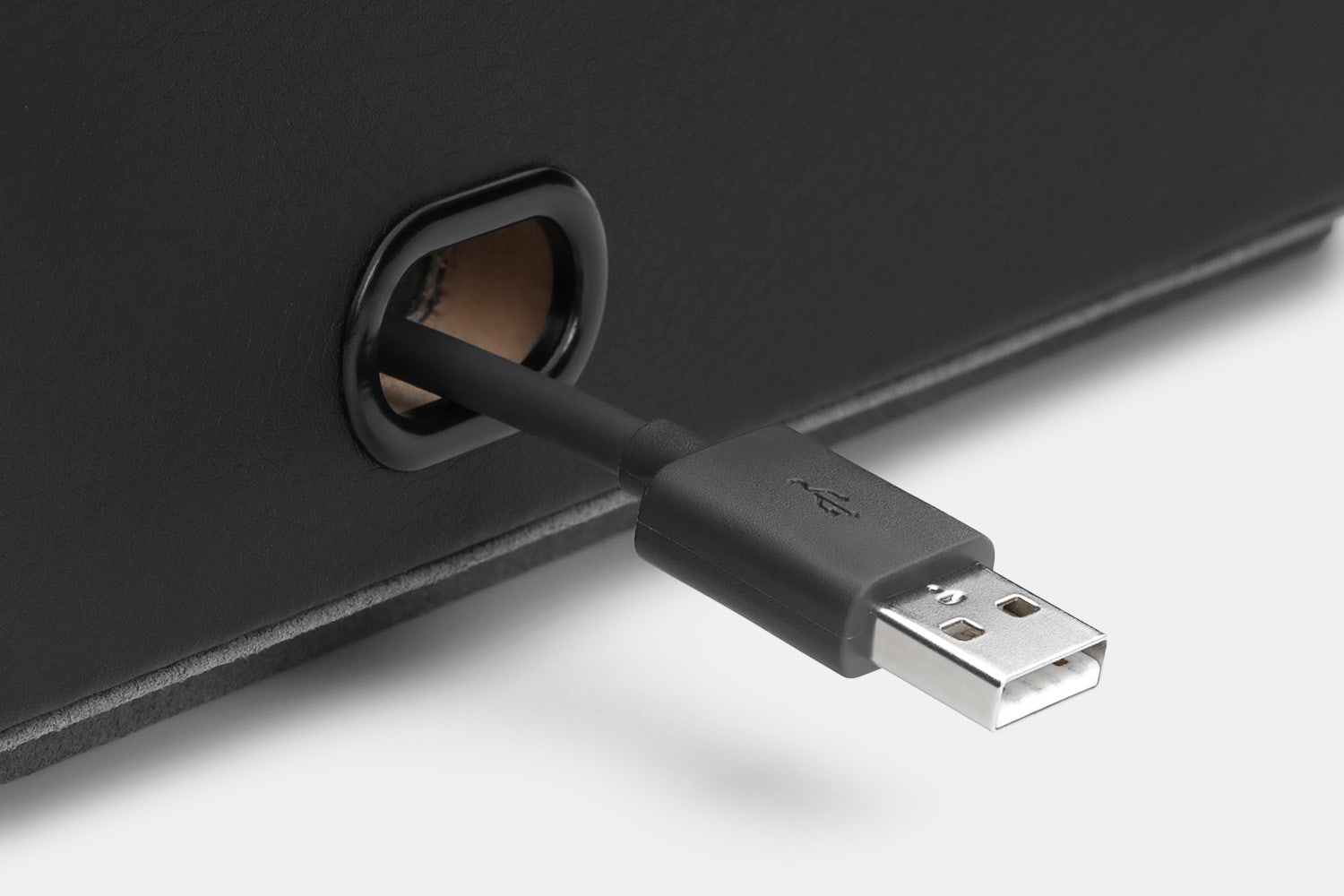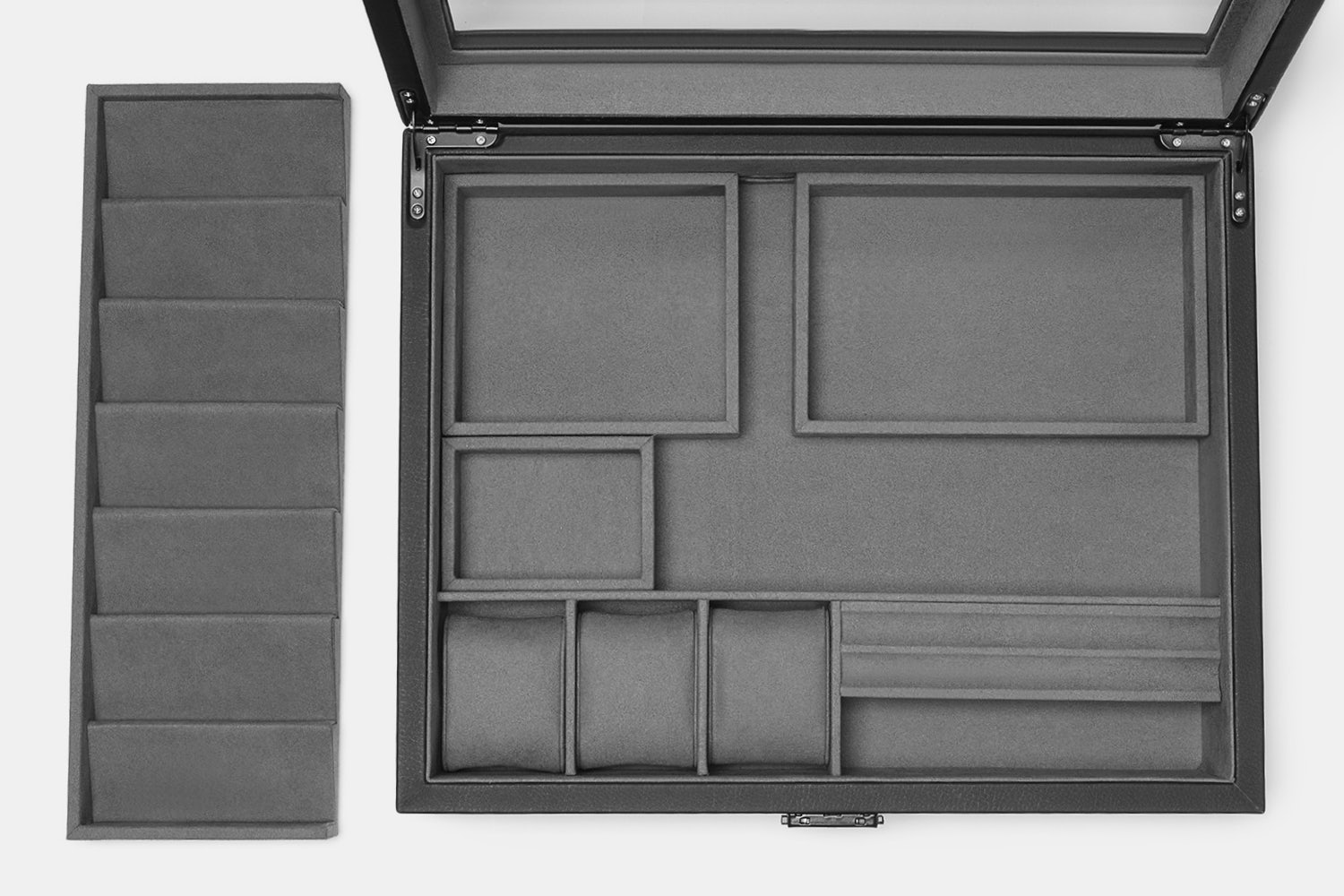 ---
Featured Video from Man of Many