This Modern Air Purifier Kills Allergens and Looks Sleek in the Process
They say necessity is the mother of invention and a Portuguese businessman needed to solve his son's respiratory issues. When contemporary air purifiers weren't up to the task, he designed one himself and tested the prototype at Portugal's INETI microbiological laboratory. Sleek and unique, it used heat-based technology to destroy microorganisms and airborne allergens. Taking the concept to scale, he launched Airfree in 2004 and watched it grow exponentially. Nowadays, you can find Airfree purifiers in homes and offices all around the world.
You'll also like:
Breeze Face Mask Cools the Face While Protecting Your Airways
UV Mask Filters Air Through Ultraviolet Light Technology
This Ceramic Air Sanitiser Can Remove Microbes From The Air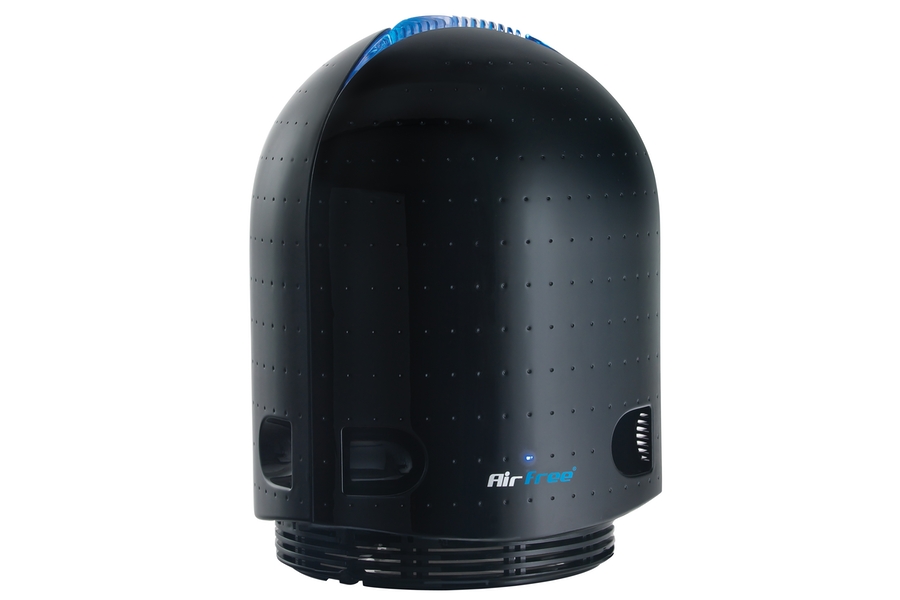 We've been using an Airfree P3000 for the last few days and can personally attest to its performance. Housed within a lightweight frame, it runs quietly, takes up little space, features advanced lighting, and uses less energy than a 60W light bulb. Just beyond its modern exterior is patented TSS technology, which tackles bacteria, viruses, mildew, mould, dust mite allergens, pet allergens, pollen, and tobacco odours.
Because you can't necessarily watch the Airfree purifier as it reduces microorganisms and harmful substances from the air, you might wonder if it's working at all. However, dozens of international labs have proven the effectiveness of these purifiers. That includes SGS, the world's leading company when it comes to inspection, verification, testing, and certification.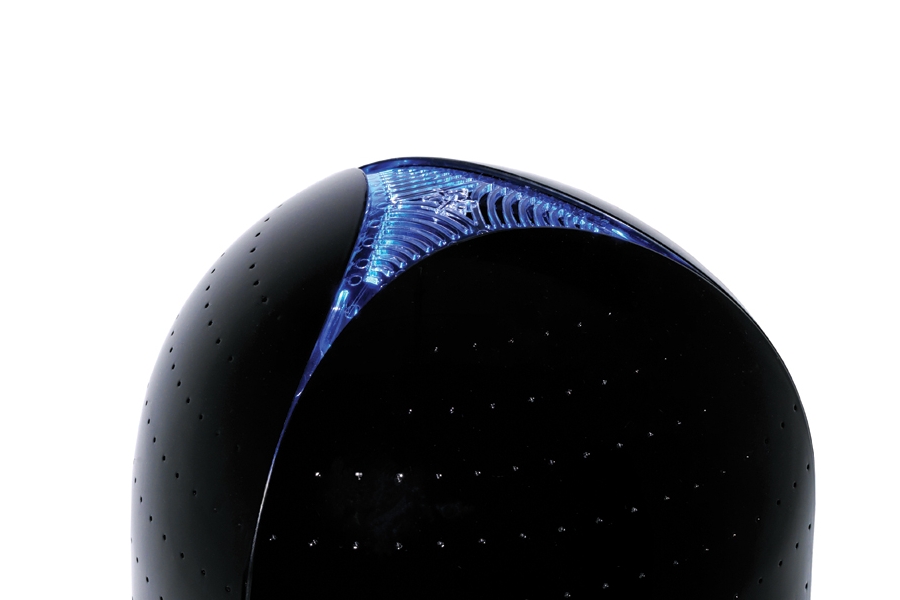 Specifically, Airfree purifiers work by way of a unique technological process, during which heat-based technology eliminates microorganisms and allergens in a fraction of a second. In the same manner that you can sterilise water by boiling it, the purifier draws in air, heats it to 390ºF, and sterilises it. The purified air is then cooled inside the device and returned to the room. Thousands of gallons of air pass through every single hour, meaning you can purify a fairly large space in impressively little time.
On the functional front, our Airfree P3000 (recommended for rooms of up to 650 sq. ft.) couldn't be any easier to use and operate. Turning it on is literally as simple as plugging it in and then making sure the blue light activates. The device is not only silent but also stylish enough to blend with any modern decor. There's no maintenance required, not even the occasional upkeep or parts replacement.
Whether you have allergies or merely want clean air inside your home or office, an Airfree purifier makes for a solid solution. When using the device in your bedroom, you can adjust the light intensity or turn the light off before you go to sleep. All that's left to do is wake up and smell the sweet air. We mean that literally, by the way, as the purifier tackles odours. Alas, if only everything in life was this easy.
You'll also like:
Breeze Face Mask Cools the Face While Protecting Your Airways
UV Mask Filters Air Through Ultraviolet Light Technology
This Ceramic Air Sanitiser Can Remove Microbes From The Air