Limited-Edition Victorinox Hunter Pro is Hand Crafted of Damast Steel
Yes, Victorinox makes the ubiquitous Swiss Army Knife, but that's not all that they do. They make other knives that are serious tools, and not multi-function toys that so enamour generation after generation of Boy Scouts. For instance, the Hunter Pro Alox Damas Limited Edition knife is made with such quality that not only will you want it as an everyday carry, you'll also be sorely tempted to put it aside as an heirloom piece to pass on to future generations.
You'll also like:
18 Cutlery Co's Layback Knife is Crafted By Hand
14 Uses for a Pocket Knife That Will Change Your Life
Meet WÜSTHOF AEON, the Last Kitchen Knife You'll Ever Need to Buy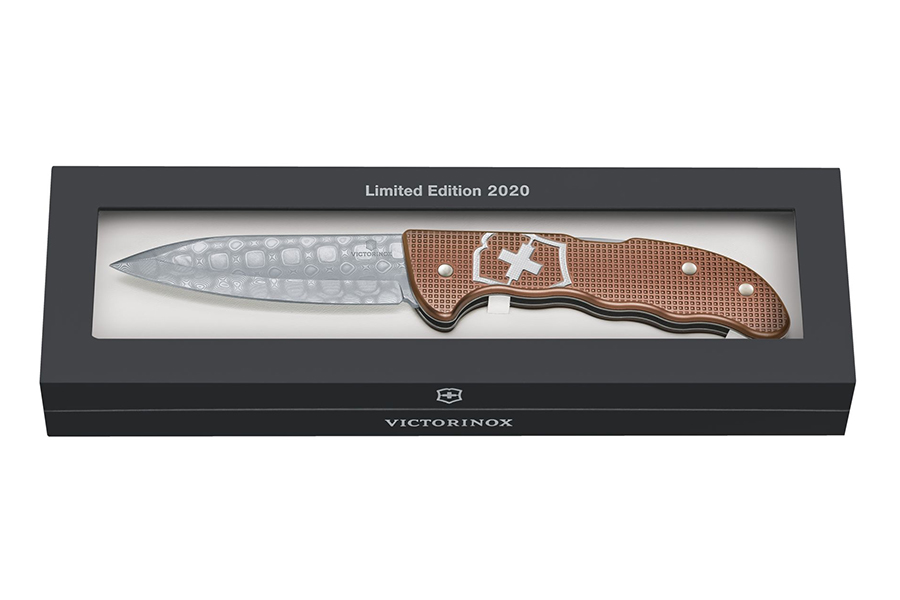 The 2020 edition of the Hunter Pro uses a simple enough design. The folding blade is multipurpose and has a cutting edge that measures nearly four inches in length. Folded out, the knife measures almost nine inches, and is just over five inches when folded. The knife weighs just under three ounces. All in all, it fits nicely in your pocket without weighing it down.
The blade is crafted by a specialist out of Damascus steel, which wraps 125 layers resulting in a unique pyramid pattern in the steel. High-grade copper-coloured Alox is used for the scales. The blade itself is a drop point style with a flat grind and an acid etch finish. The blade locks using a lockback mechanism. The knife is hand-crafted in Switzerland. The scales sport the Cross & Shield Victorinox logo in silver.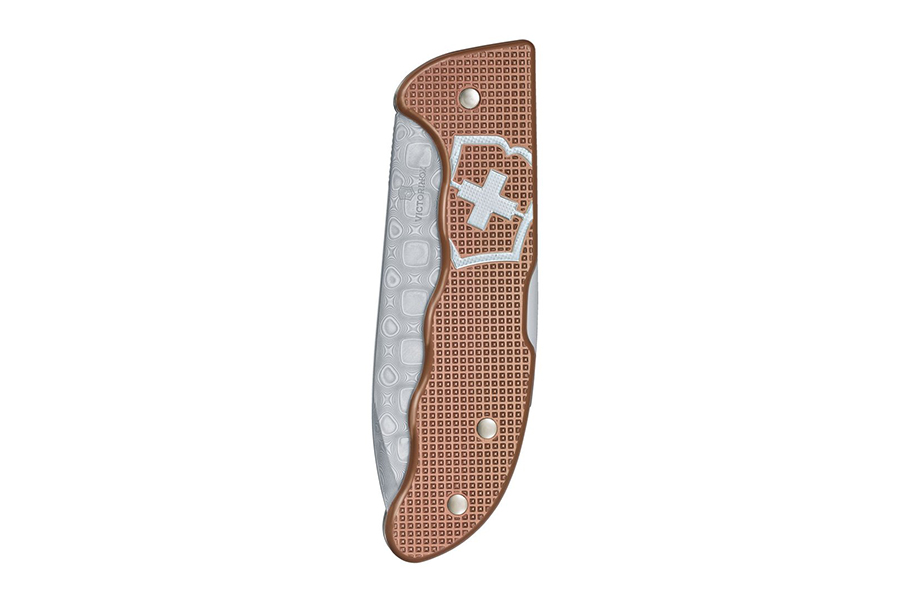 The Hunter Pro Alox Damast for 2020 is a limited edition knife with only 6,000 examples being made. Each knife will be sequentially numbered, making them collector's items as soon as they come out of the craftsman's workstation. The knife comes in a special box with a see-through window. Priced at USD$400, the Hunter Pro is a working blade that can be relied on, or can be presented as a cherished part of any collection.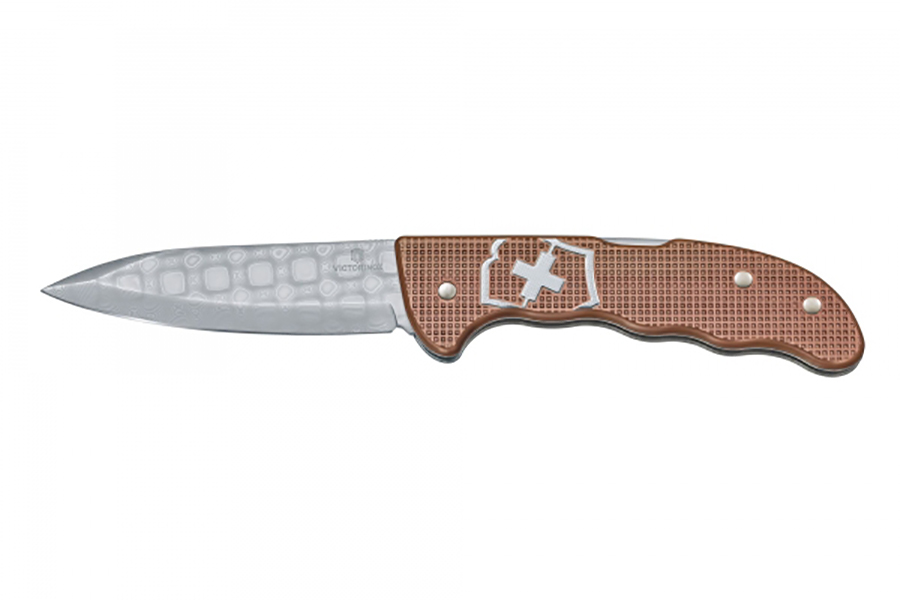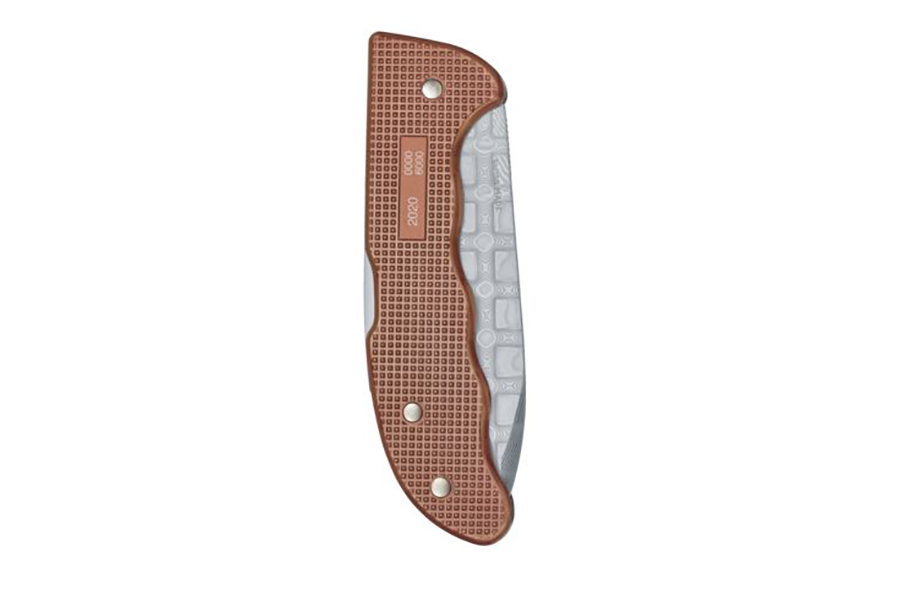 You'll also like:
18 Cutlery Co's Layback Knife is Crafted By Hand
14 Uses for a Pocket Knife That Will Change Your Life
Meet WÜSTHOF AEON, the Last Kitchen Knife You'll Ever Need to Buy