Victorinox Limited Edition Santoku Damast is Art and Form
Most people only think of the Swiss army knife when they see the name "Victorinox," but the brand is so much more than just a multi-tool that you put in your pocket. For instance, the Swiss brand recently released a limited edition Santoku Damast knife for 2020 that any chef worth his salt would want to own.
You'll also like:
Victorinox Santoku Kitchen Knife Melds Japanese Design with Swiss Craftsmanship
The James Brand Clovis Knife is Maximal Minimalism
Hinoki Opens a Bottle with the S1 Essential Wine Knife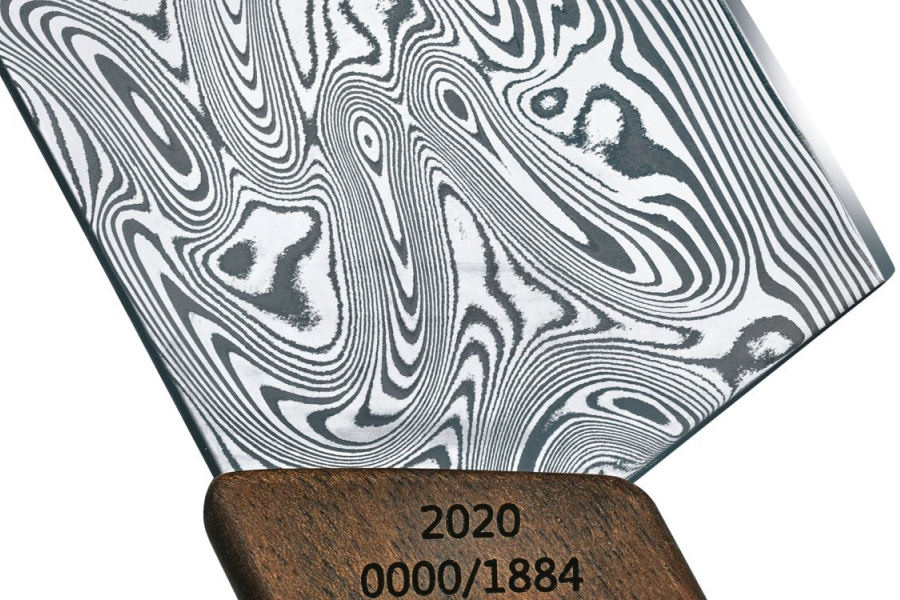 The Victorinox Santoku kitchen knife is a stunning piece of equipment. Made with a Thor Damasteel blade, the knife has a dark-brown, European walnut handle. The Damasteel is made of RWL34 and PMC27 steel. This blend results in truly unique patterns, which run through the whole blade and not just on an exterior slapped over a softer core. The steel is also stainless steel, so it retains its sharpness and is durable and long-lasting. The blade measures 17 cm in length and all together, the knife weighs just 110 grams. The knife comes in a beautiful display case with a window on the lid that allows you to see the knife inside. This is such a work of art that you'll be tempted to leave the knife in the case and just put it on display, but that would be a waste of a wonderful tool. The Victorinox Santoku Damast knife excels at slicing and dicing. Once you start using it, you'll never want to put it down.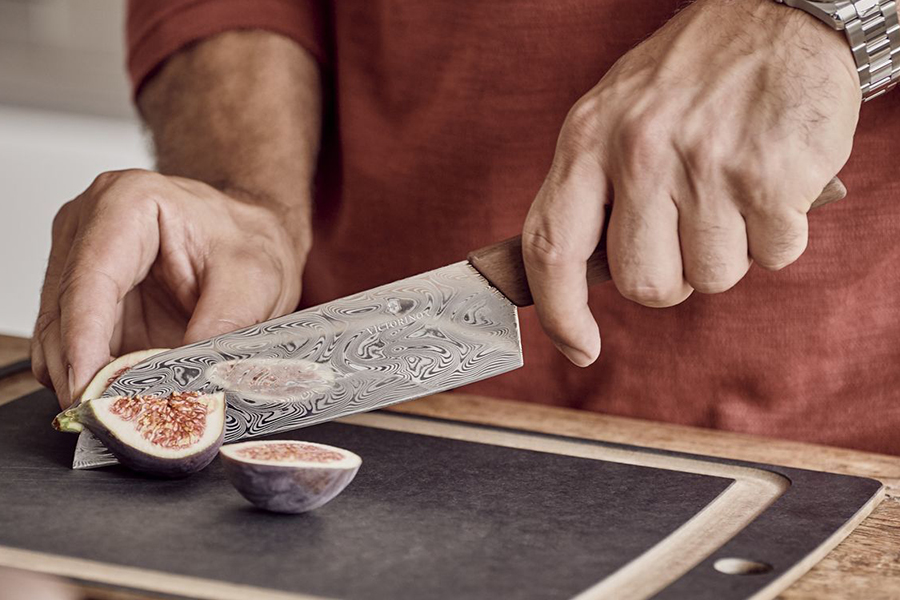 Victorinox will be limiting the number of Santoku Damast knives to just 1,884 pieces. The quality is so high that it demands a premium price–USD$600 per knife. That may seem like a high price, but consider that this is an heirloom quality blade that you can pass down through generations, and the recipients will love it for its beauty and reliability. It's so much more than the everyday carry pocket knife that we're used to seeing from Victorinox, and the Santoku Damast definitively proves that the company has plenty to offer.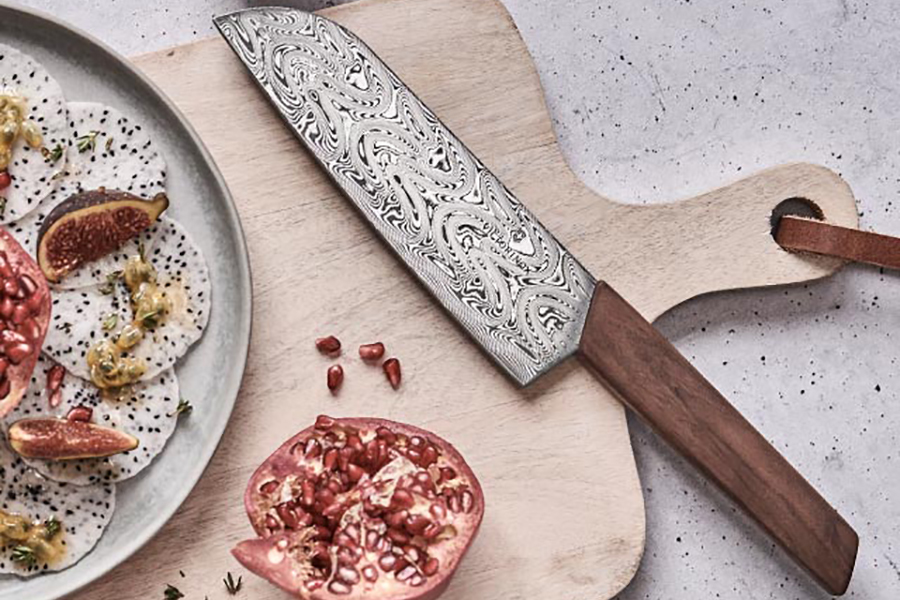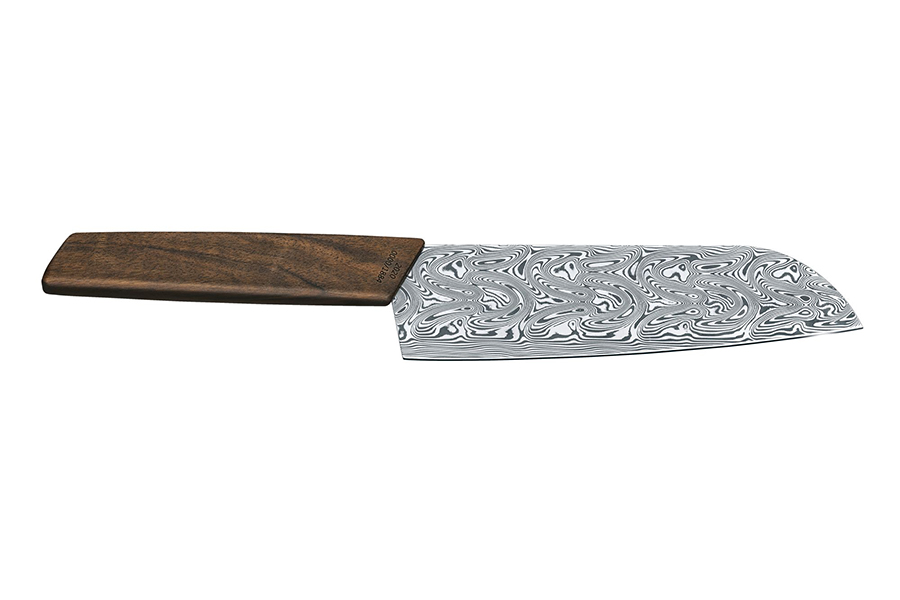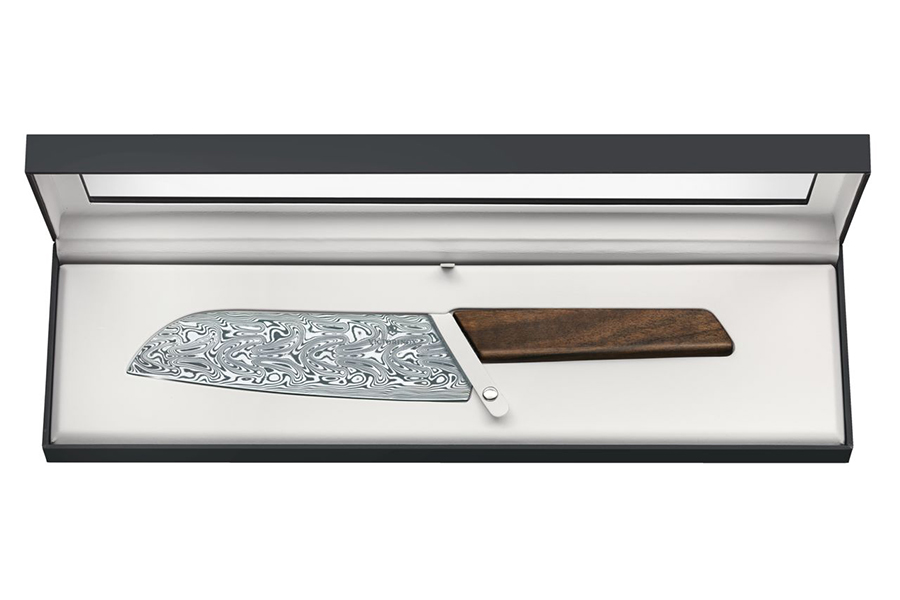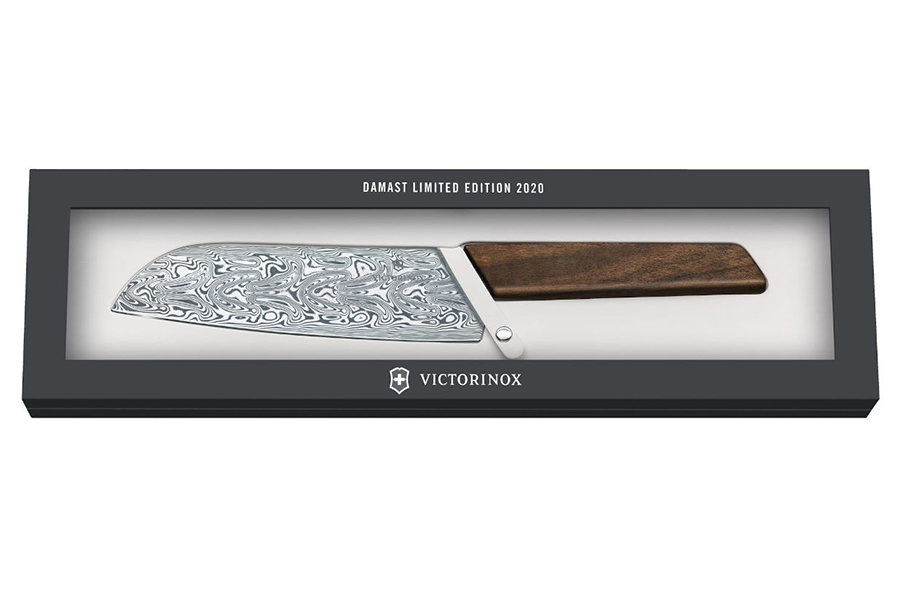 You'll also like:
Victorinox Santoku Kitchen Knife Melds Japanese Design with Swiss Craftsmanship
The James Brand Clovis Knife is Maximal Minimalism
Hinoki Opens a Bottle with the S1 Essential Wine Knife
Australian Stockist Number: 1800 252 624