Zendure's SuperBase V Home Energy System is the Backup You've Been Waiting For
In Partnership with Zendure
As extreme weather continues to wreak havoc around the world, millions of people are grappling with sudden power outages without advance notice. With a cut-off to the energy supply comes a potential lack of access to medical care, external communication platforms, cooking appliances, lighting, and other basic needs. This is the reality of living in modern times and a new Kickstarter campaign is putting forth a modern solution. Meet the new SuperBase V (SBV) from energy storage tech company Zendure.
An absolute benchmark in more ways than one, SBV is the world's first plug-and-play home energy system. It employs an industry-first semi-solid state battery with 6.4 to 64kwh capacity and an industry-first built-in 120V/240V dual voltage output. Able to recharge from multiple sources at the same time, the system can reach a 6.6kWh maximum recharge in just one hour when firing on all cylinders. It's also compatible with an existing sub-panel (for solar or backup power) by way of a single cable. Hook it up to your home circuits and expect zero delays between power outages and backup activation, to the point that you and your sensitive devices might not even notice when a blackout occurs.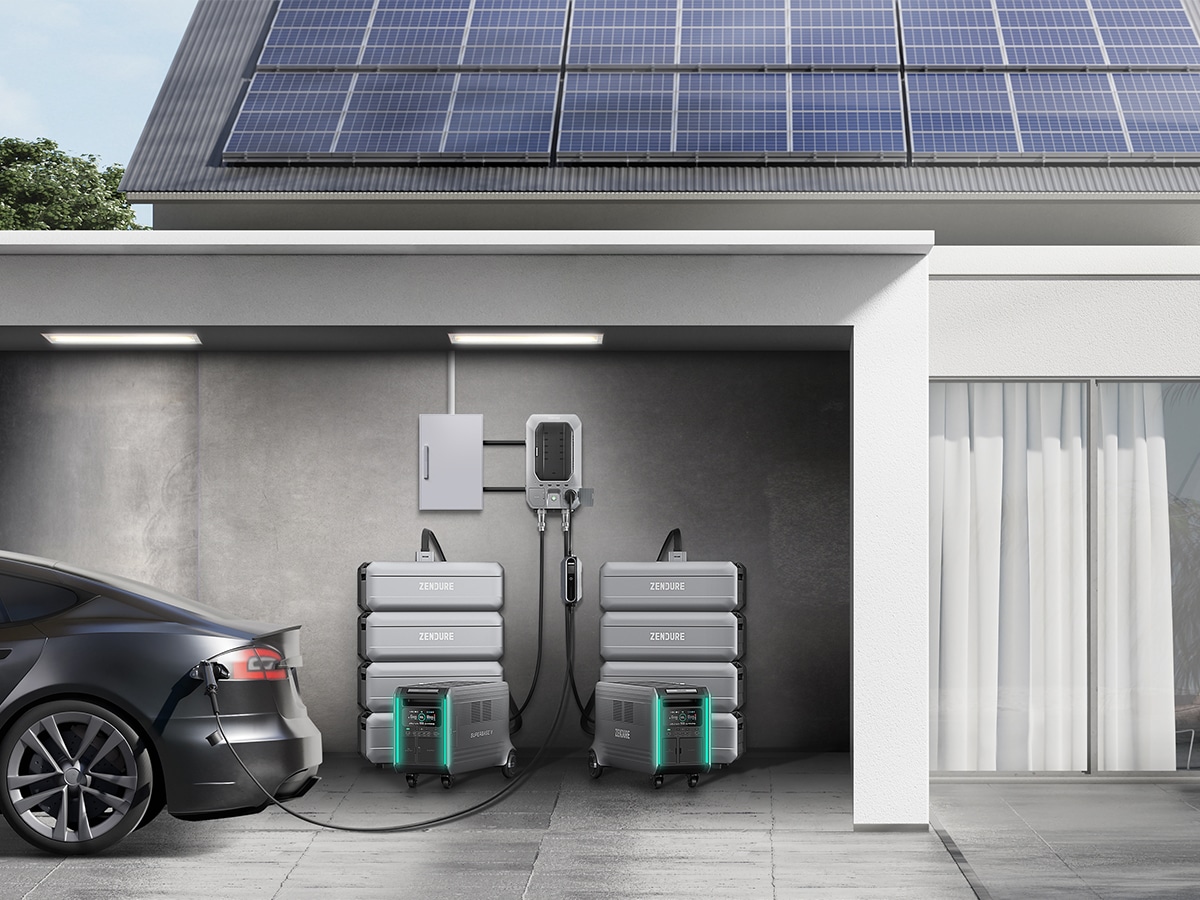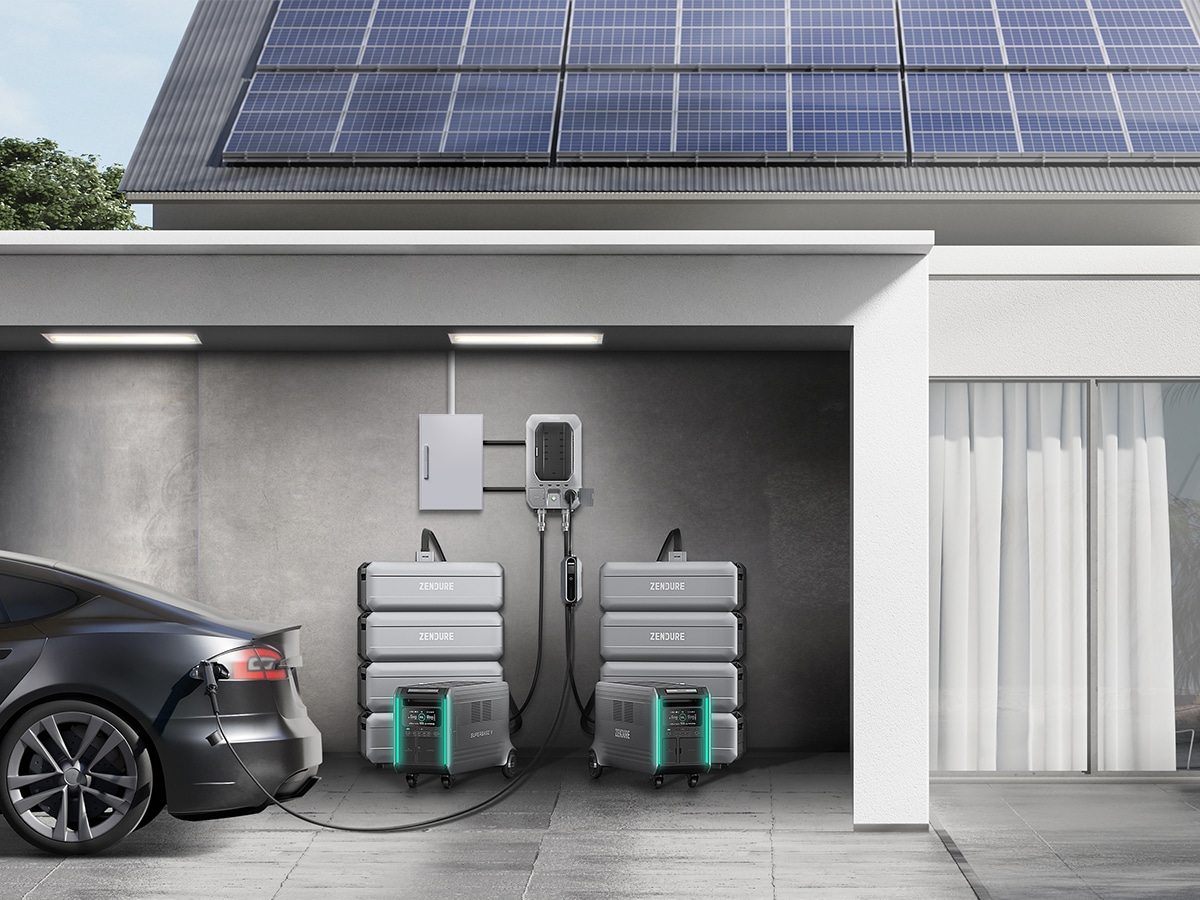 By using semi-solid state batteries, SBV stores up to 42% more energy than lithium iron phosphate (LiFePO4) batteries. Semi-solid state batteries are also safer than standard counterparts, long-lasting (to the tune of an impressive 10 years or more), and effortlessly managed by Zendure's adjoining software. Another benefit? Expandability. Simply stack the company's Satellite Expansion Modules on top of one another to scale your storage to meet your needs. When chained together, two SBV main units deliver up to 7,600W, which is enough power to effectively run a normal-sized house.
Even if you're not living under extreme weather conditions, SBV makes for a smart and sustainable solution to your modern energy needs. Features such as time-of-use programming allow you to reduce superfluous energy costs, for starters. The system is also compatible with Alexa and Google Home, putting seamless voice control at your disposal. One can also separately purchase Zendure's Smart Home Panel to charge up to two EVs at once from the comfort of home.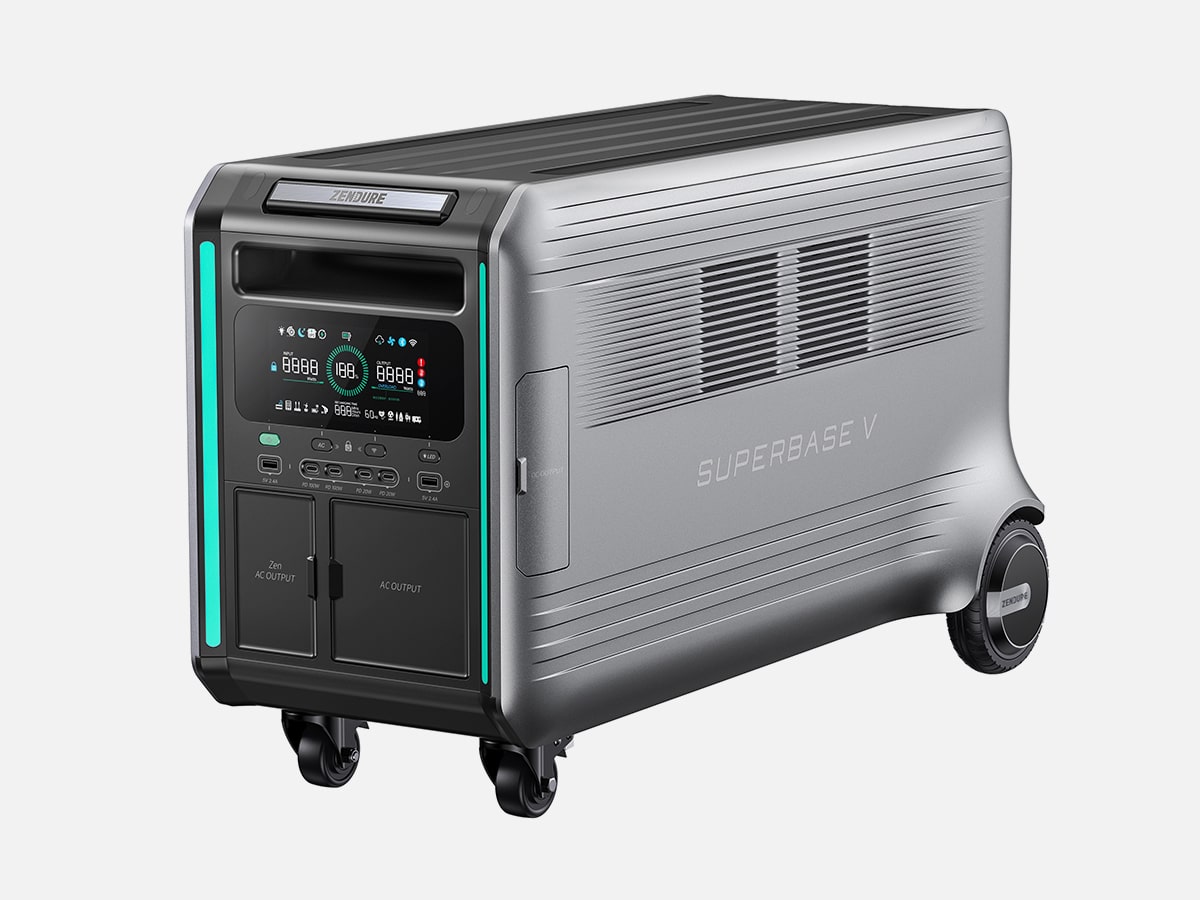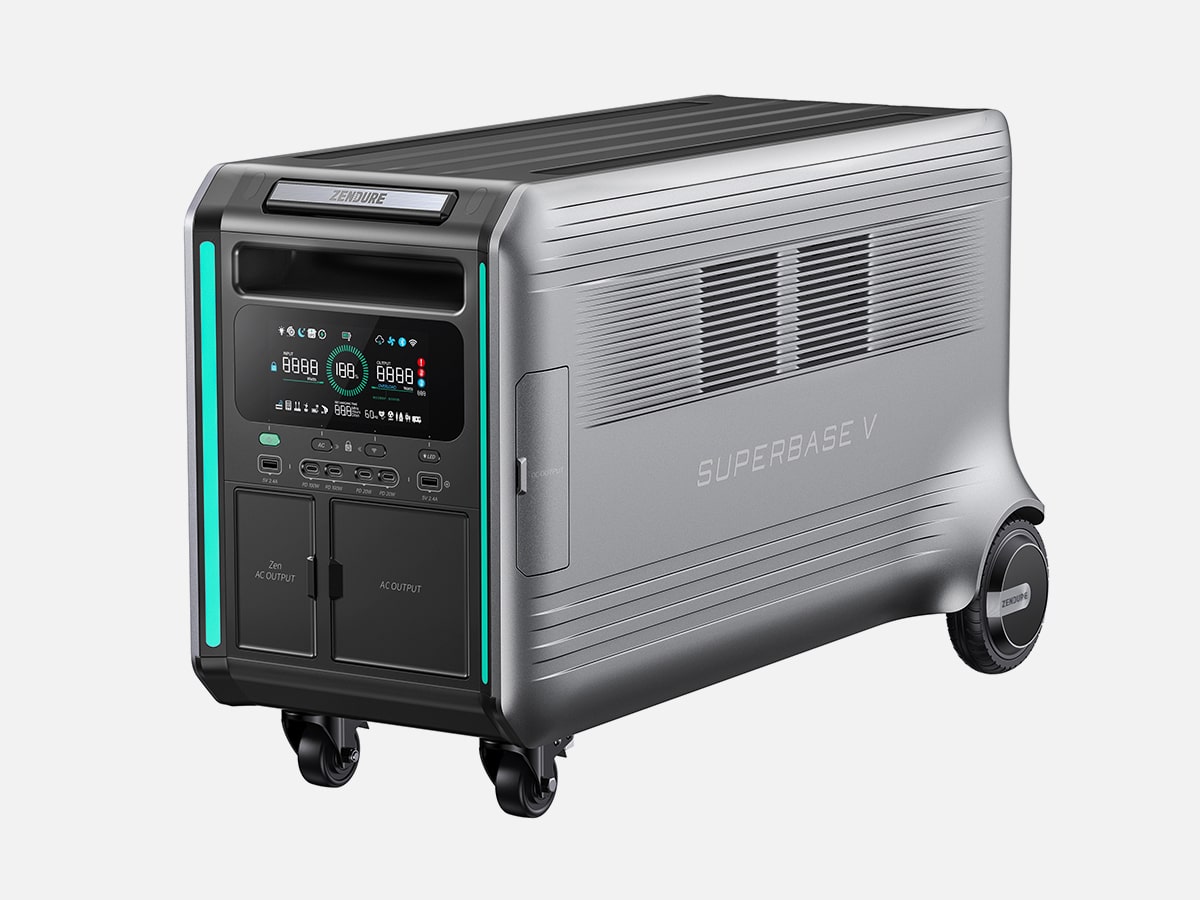 Speaking of comfort, you can take SBV on outdoor camping trips and satisfy all your power needs during travel. Zendure even equipped the power station with motorised wheels, representing yet another industry first. All you need to do is pull out the built-in handle and you're ready to roll up inclines or across smooth terrains. Indeed, this company truly thought of everything when creating their latest system, which is designed to provide backup for energy needs of all magnitudes, even larger 240W appliances.
Let's review, shall we? The world's first plug-and-play home energy system, SBV is compatible with existing units, expandable, long-lasting, quick-acting, and intelligent. Features include an industry-first semi-solid state battery, built-in 120V/240V dual voltage, and the industry's fastest 3,000W solar input. Achieve a 6.6kWh maximum recharge in just a single hour before putting the system back to work. Stack up the Satellite Expansion Modules until you reach 64kWh to enable total green power independence during emergencies.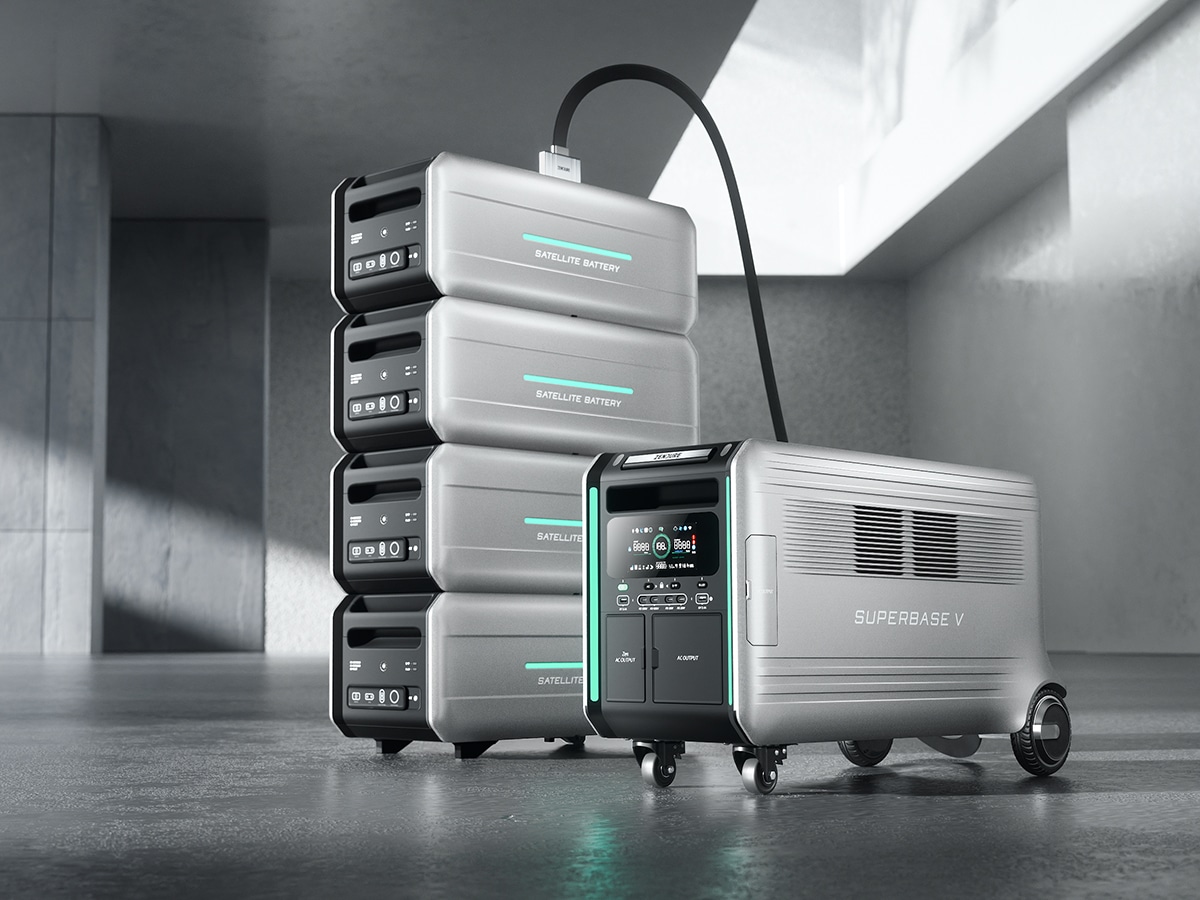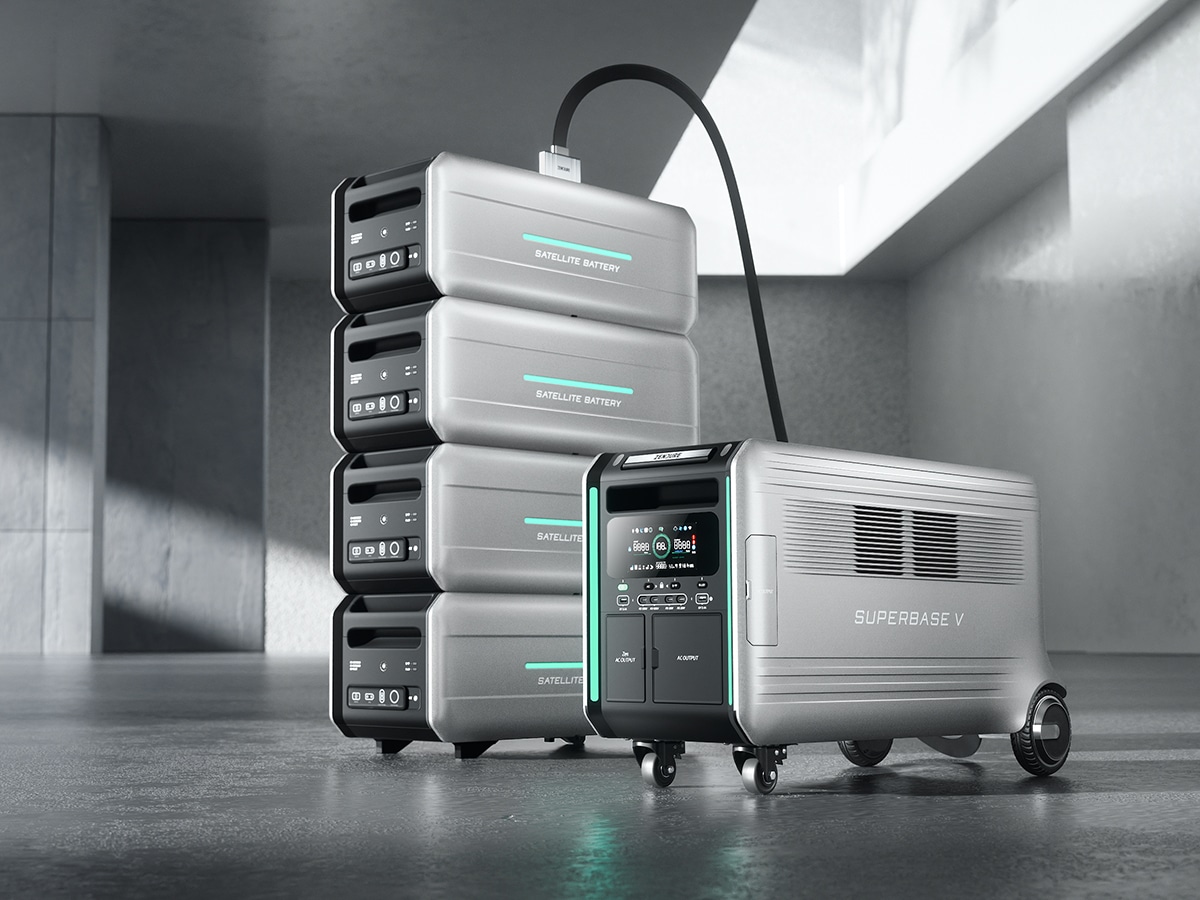 One never knows when the next power outage will strike and it's always best to be prepared. Launching on Kickstarter, Zendure's SBV picks up where generators left off by offering an advanced energy solution for the modern world. Use it during outdoor trips as a portable power source or stack up multiple units at home to accommodate all your backup needs with zero-millisecond activation. This glorious dream can only become a reality if you support it first, so head on over to Kickstarter to make it happen.