A Lazy Person's Guide to Camping
If you like the idea of going camping or caravanning, but feel like it's a bit too much work for your liking, we've got just the solution for you. Meet Camplify, the innovative (and super convenient) company taking the hassle out of your next outdoor holiday. While it might sound too good to be true, we experienced it firsthand. Here's our rundown.
If you haven't heard of Camplify just yet, it's basically the Airbnb, UBER, or Netflix of camping. The now-global platform connects adventurous holiday goers with thousands of unique campervans, motorhomes, and caravans making that sweet, sweet #vanlife accessible to all.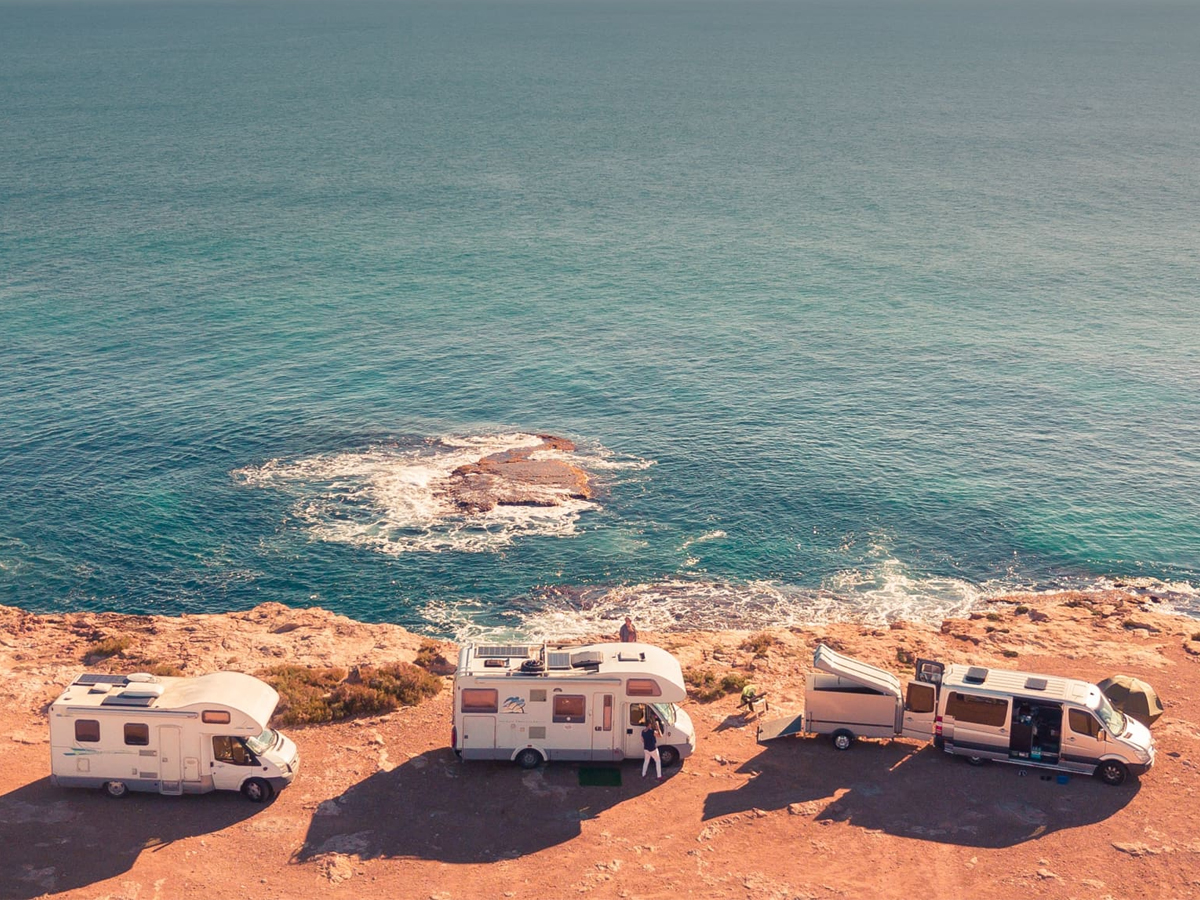 On a recent trip away, it was as easy as choosing our caravan, choosing the location, and Camplify did the rest. Some might call it lazy, we call it smart. We didn't have to go and pick up the caravan from somewhere, we simply opted for the option of having the caravan delivered and picked up at the desired location, date, and time. The caravan owners then came to set up and pack it down for us, and we just arrived and started enjoying our holiday straight away.  How good?
While Camplify also offers an array of other adventure options (like hiring campervans for road trips etc) here's what our outdoor holiday looked like: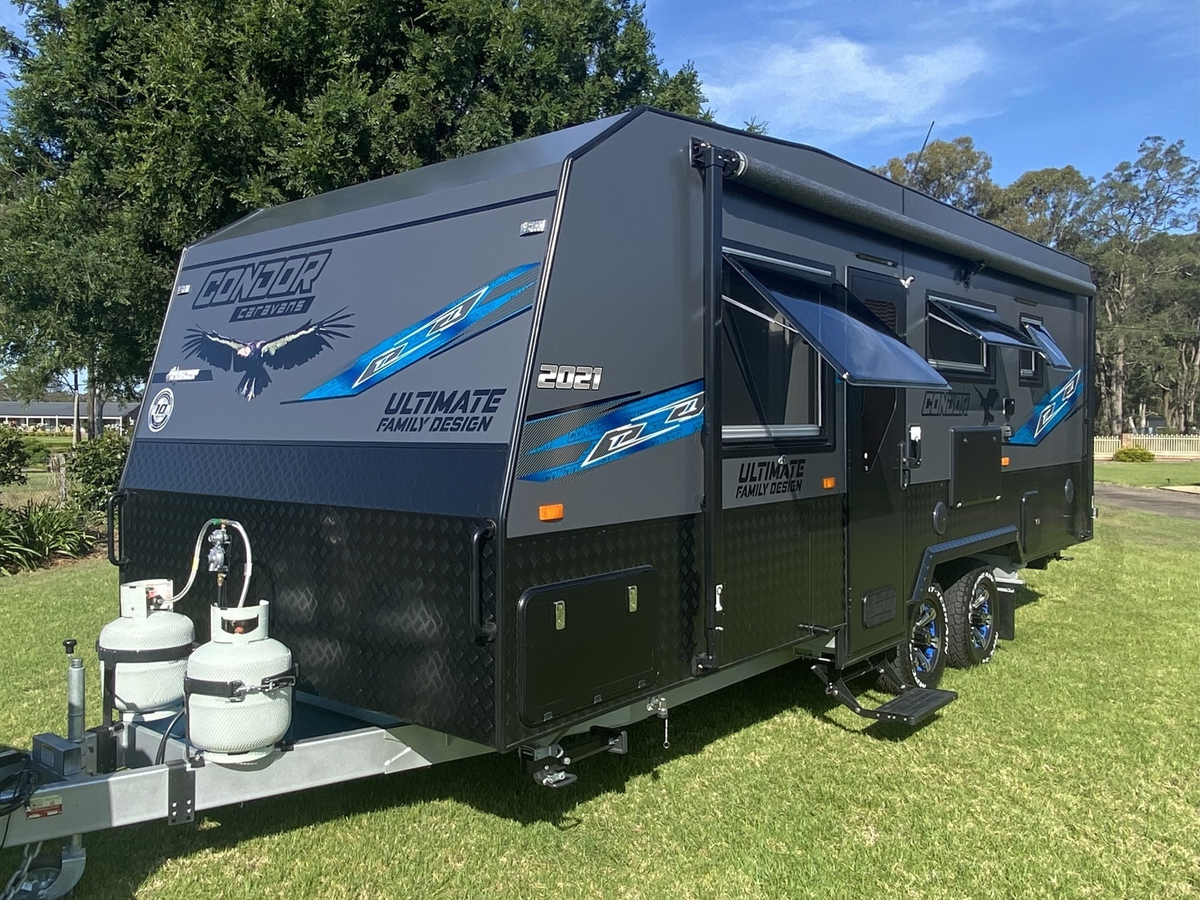 The Caravan:
We chose the "Blue Diamond" Condor caravan for its rugged appearance on the outside and luxe interiors on the inside. We also love taking our dog along on holiday, so it being pet-friendly was another big tick for us. Upon arrival, the caravan was perfectly set up complete with a table and chairs out front for our would-be BBQs, sundowners, and general relaxation.
We were pleasantly surprised to find a lovely arrival basket that the caravan owners left for us filled with savoury and sweet treats and even a deck of playing cards. How thoughtful? On the inside, the caravan was spacious, impeccably clean with beds made and fresh linen and towels provided. This was the definition of glamping! The caravan also had a fully equipped kitchen, plenty of storage space, and even a bathroom with a toilet and hot water shower. Indeed, it doesn't get much better than this.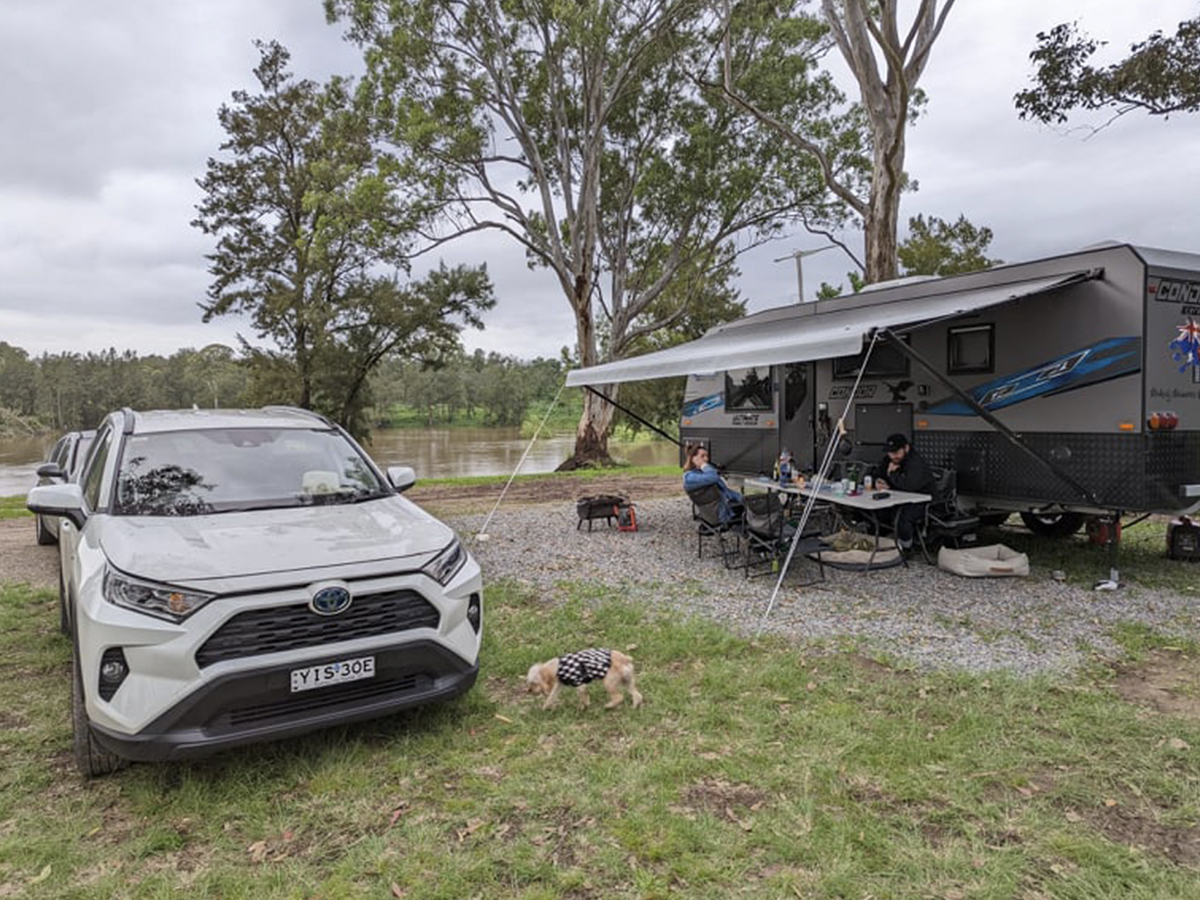 The Location:
To find the perfect location, we scoured the HipCamp website. HipCamp is a one-stop shop to discover and book the coolest off-the-grid spots where you can set up camp, literally, for your next holiday.  They have more than 29,000 campsites across Australia that include anything from public parks to private land so you're pretty much guaranteed to find something you'll love.
We chose this location from the HipCamp website situated on the Yarramundi River for many reasons. We wanted something that was close-ish to Sydney (less than 2 hours), but that felt remote and far enough away to still feel like a holiday. We also wanted a picturesque nature location that offered ample space for our dog to run around freely. The Yarramundi River Escape ticked all the boxes and some.
The hosts were magnificent and suggested great things to do in the area. They also arranged to have a picnic hamper ready on our arrival, which was the perfect way to start our weekend away. Additionaly, they organized a local coffee van to come around on the Saturday morning for some barista coffees on offer and dropped a bag of firewood off before dark so we could sit around a campfire later in the night, should we wanted. The property also had a couple of horses, a cow and some alpacas roaming freely which added some extra excitement. As the location is situated right on the river, there is also the option to take their kayaks out free of charge.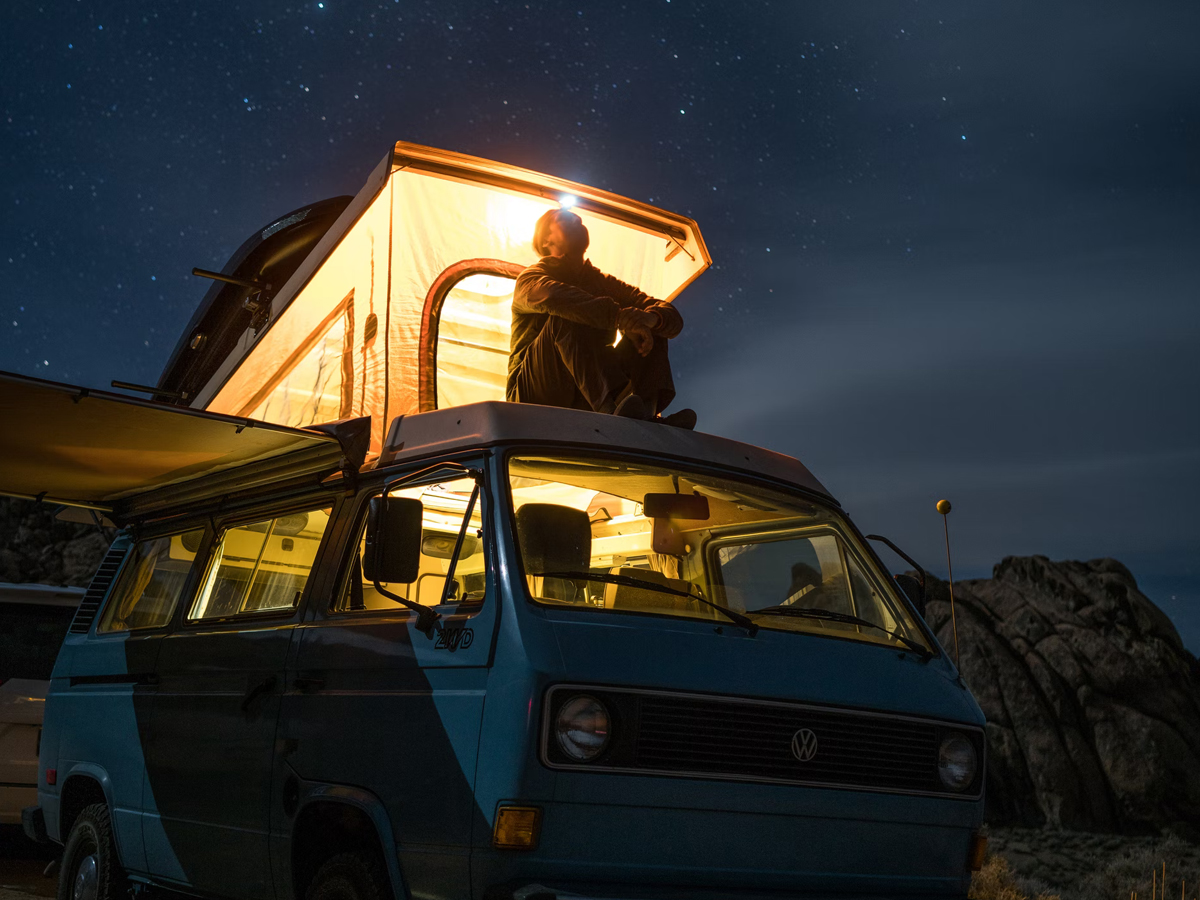 Thanks to Camplify, we barely lifted a finger yet had a truly great outdoor experience, but it is so much more than that. While the lazy way of camping appeals to some, others might actually want the full pick-up, drop-off, set up & pack down experience, and that's why it's a great platform, there's something for every type of traveler.
Here are a few other reasons why using Camplify could be a great option for your next adventure:
You love camping but buying all the equipment can be costly
You don't have space to store camping equipment or a campervan/caravan at home
You like the idea of camping, but find it too much work
You don't necessarily like camping, but you want to go on a once in a lifetime adventure
You're all about convenience
You are thinking of getting a campervan or caravan, but want to test the waters first
You want to go on an epic adventure without paying an arm and a leg
Check out Camplify below to see the great selection of campervans, motorhomes and caravans on offer and start dreaming of your next escape.