Life on the Road Gets Comfortable with Adventure-XT
If you're going to explore the great outdoors, you may as well do it comfortably and equipped for anything Mother Nature could throw your way. Missouri-based Adventure Trucks is transforming Dodge RAM 5500s and Ford F550s into these luxury behemoths known as Adventure-XTs.
Adventure-XT is said to create new standards for campers in an extended range, comfort, and off-road capability. The 5" lift, 4-link adjustable front suspension, and performance shocks keep the massive 335/80R20 Goodyear G275 tires moving over unforgiving terrain.
Adventure-XT can hold up to 90 gallons (340L) of fresh water, 102 gallons (386L) of diesel, 800 amp hours of Lithium-Ion batteries, and 850 watts of solar panels. This is a true off-grid machine.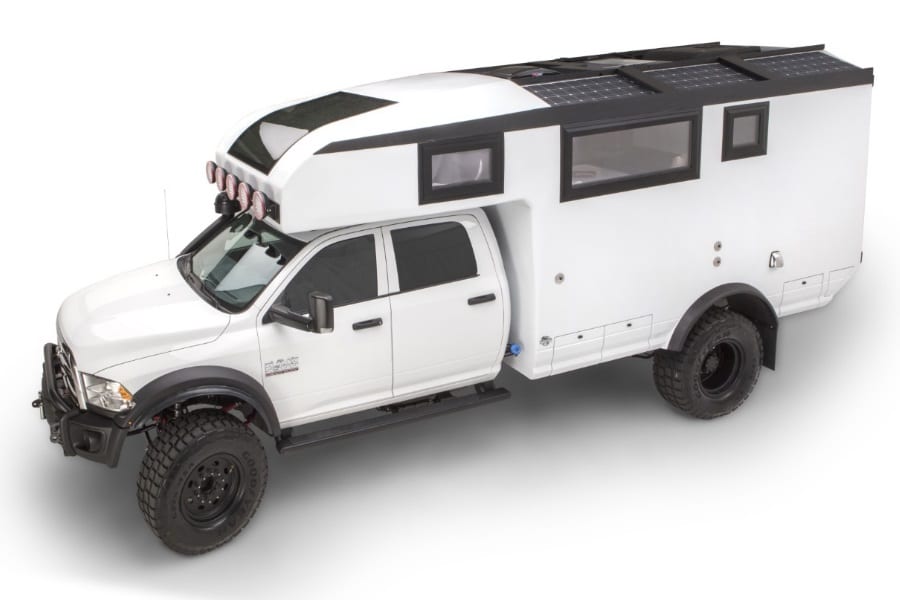 Your potential new home away from home gains a larger living space and kitchen almost doubling the size of the previous Adventure-AT model by moving the bed over the cab. The now larger dining area can also be turned into an extra sleeping area. The Thetford Cassette Toilet eliminates the need for RV waste station hook-ups.
There are loads of optional extras to personalise this beauty like additional batteries, solar panels and outdoor lighting, plus awnings and decals to name a few. So whether you want to finally  see everything your own backyard has to offer or are doomsday prepping for a zombie apocalypse, Aventure-XT is looking more and more like the answer.
You can find more on Adventure-XT's features via the Adventure Trucks website linked below.