GFC Campers V2 Gets You Ready to Bug Out
Your bug-out bag is stocked and ready, conveniently placed near an exit so that when it all hits the fan, you can be out the door at a moment's notice. But what then? Is your vehicle ready to not only get you where you need to go, but to make that destination liveable? And what if we're just talking about camping. How rough do you want things to be when you're out roughing it? GFC—Go Fast Campers—is launching their V2 Platform Camper, and this new outfit easily addresses all those concerns.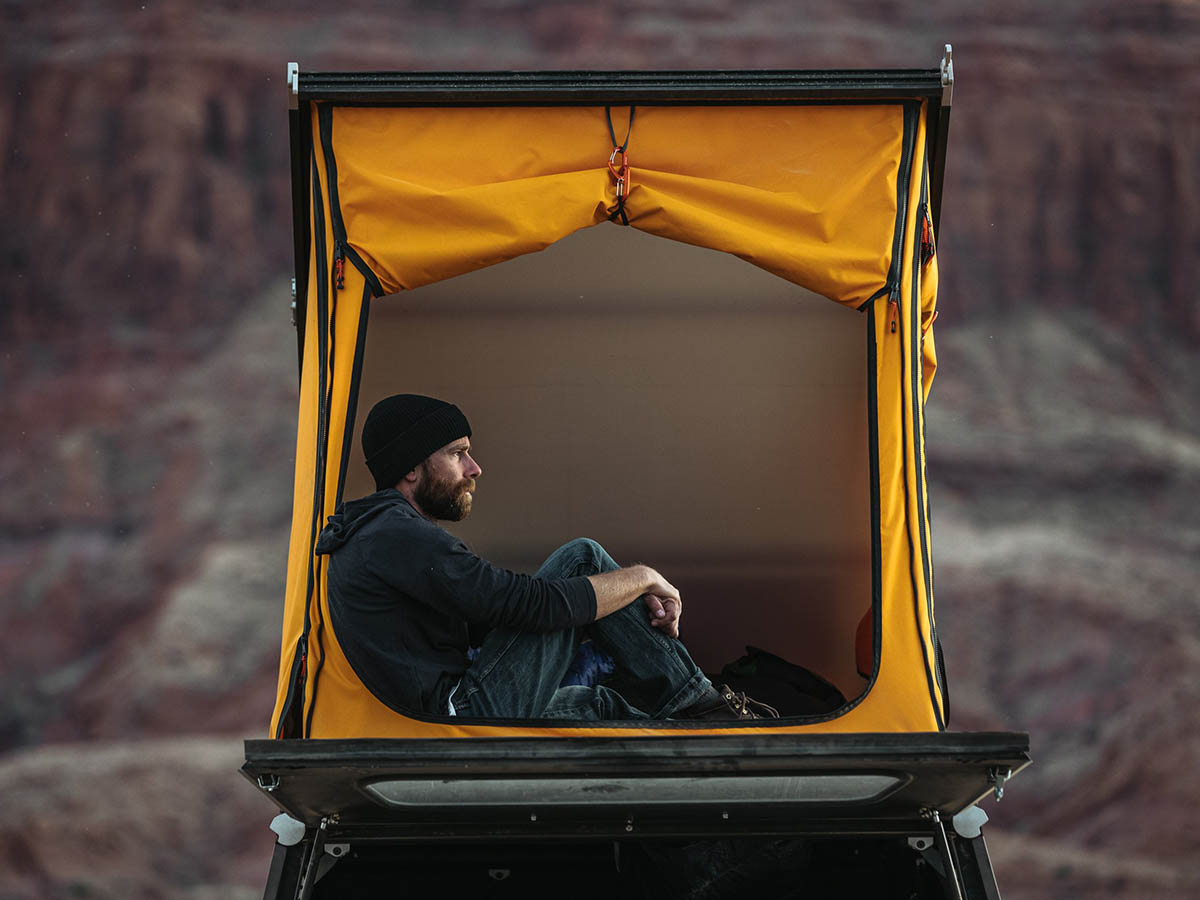 The GFC V2 Platform Camper is essentially a camper shell truck cap that combines with a pop-up tent. The design of the V2 makes it so that you can leave the camper on your truck even when you're not camping, thus giving you access to your truck bed and the cargo space it provides. The camper has a 500-pound carrying capacity, so it also works to haul the rest of your gear. The pop-up tent is accessed via a secret door in the floor.
Crawl through and you'll find a mattress large enough to sleep two adults with plenty of space. The tent is a four-season abode as well, made of waterproof ripstop nylon. Zip-open screened windows provide views and fresh air. Under the tent is the cargo area, which is protected on all sides by removable aluminium panels. These panels lock up securely, so no worries about anyone else getting access to your gear.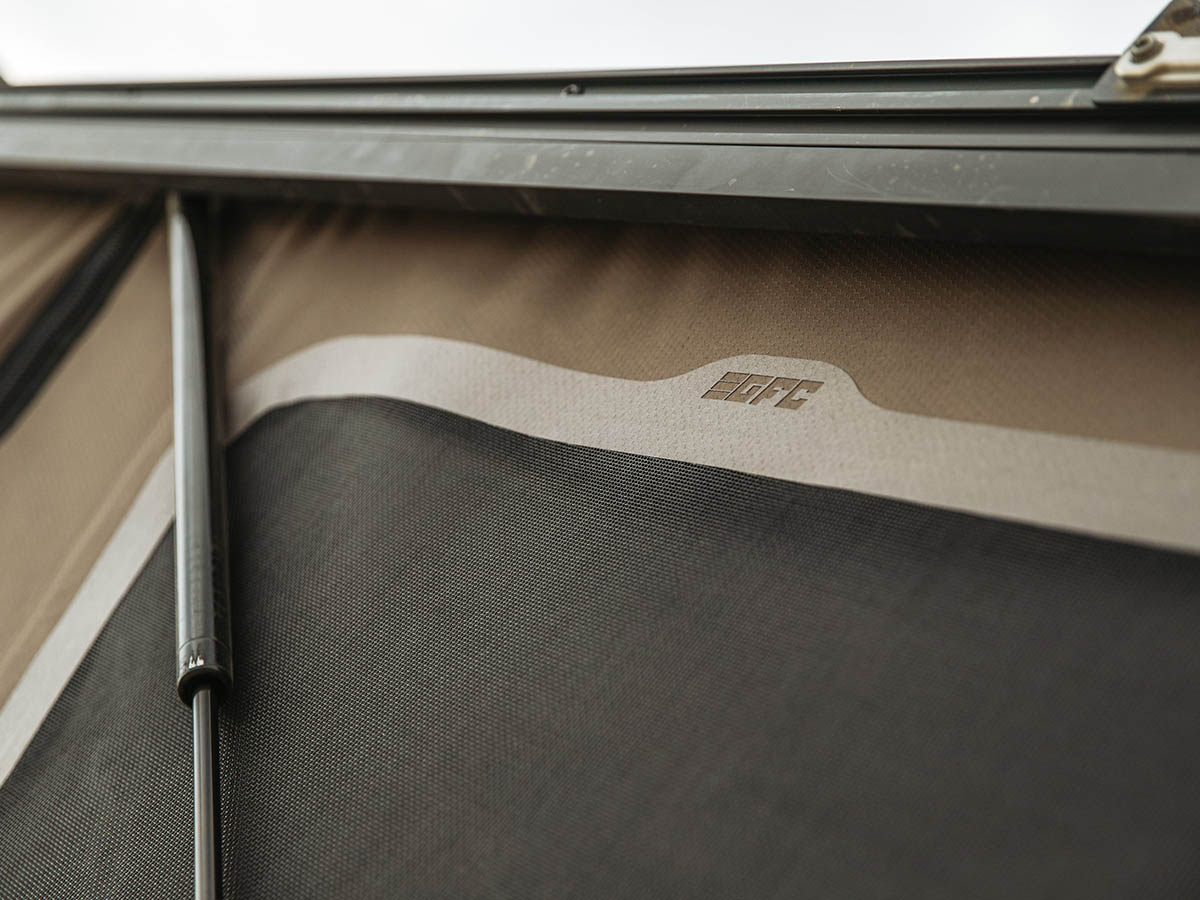 GFC is offering the V2 Platform Camper in two sizes based on whether you have a midsize or a small truck. Full-sized trucks also have a version for an additional $500. You can choose from a variety of colours and the V2 comes with some additional options, such as front and rear windows, a tent side door, and custom colours. Finally, GFC offers accessories as well, including fitted bed sheets, awning brackets, a wind skid, light mounts, and more. Your gear is ready, so now you need to focus on your vehicle and lodgings—and GFC is what you're looking for.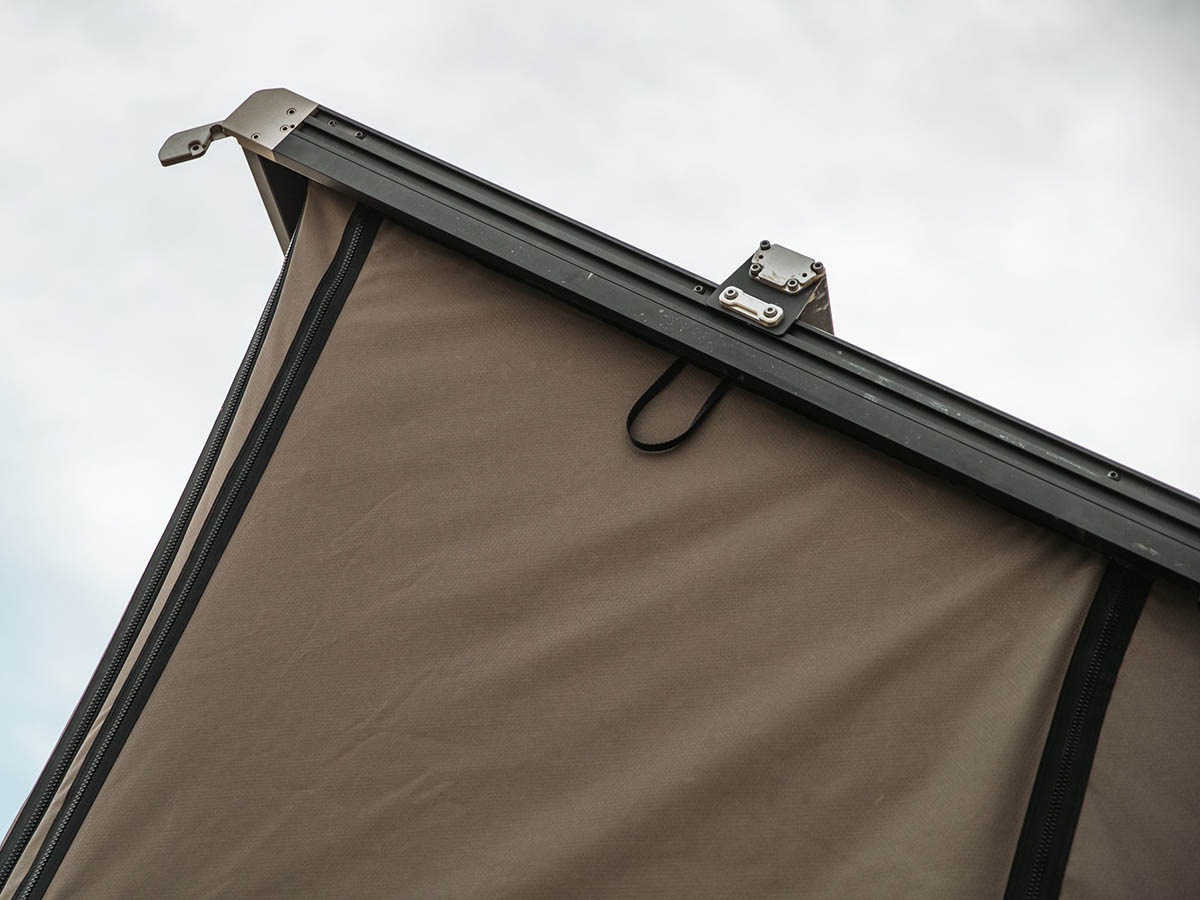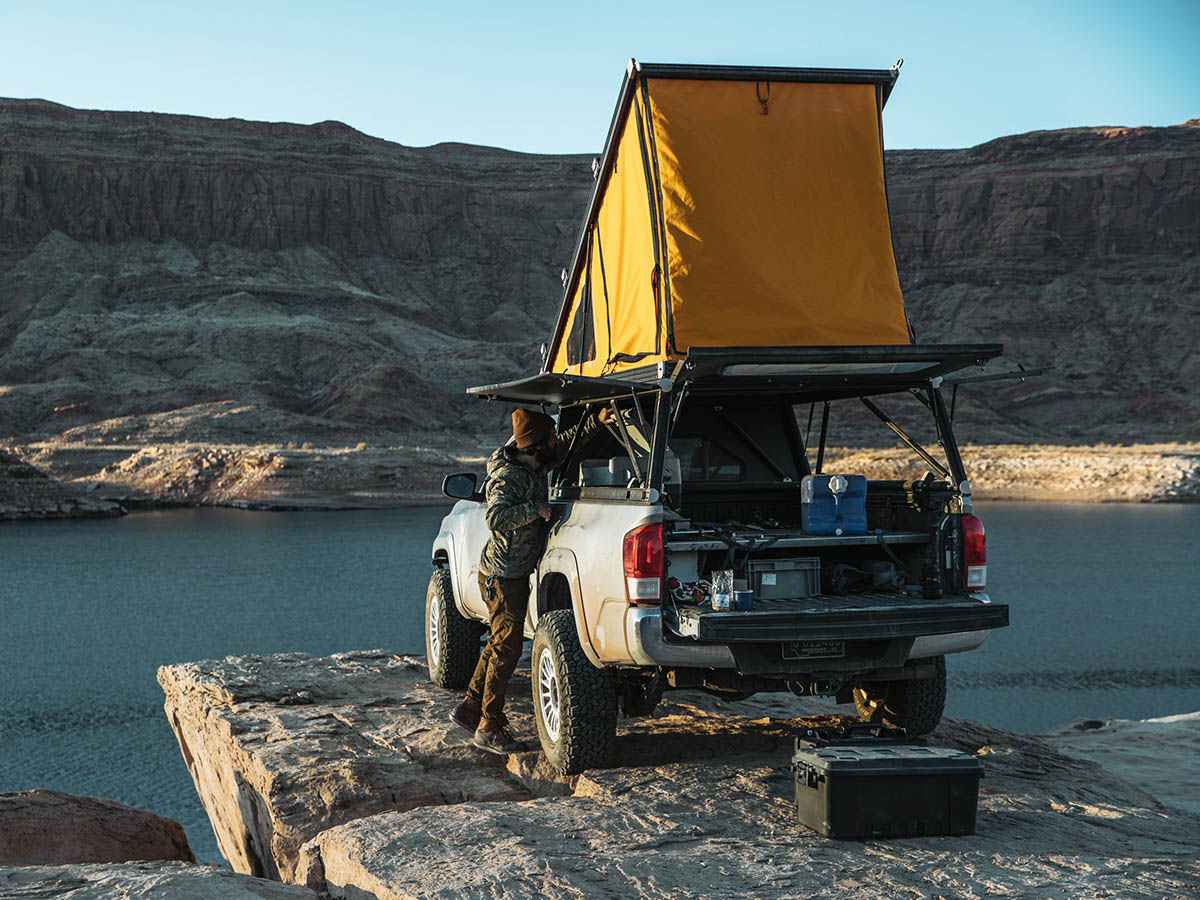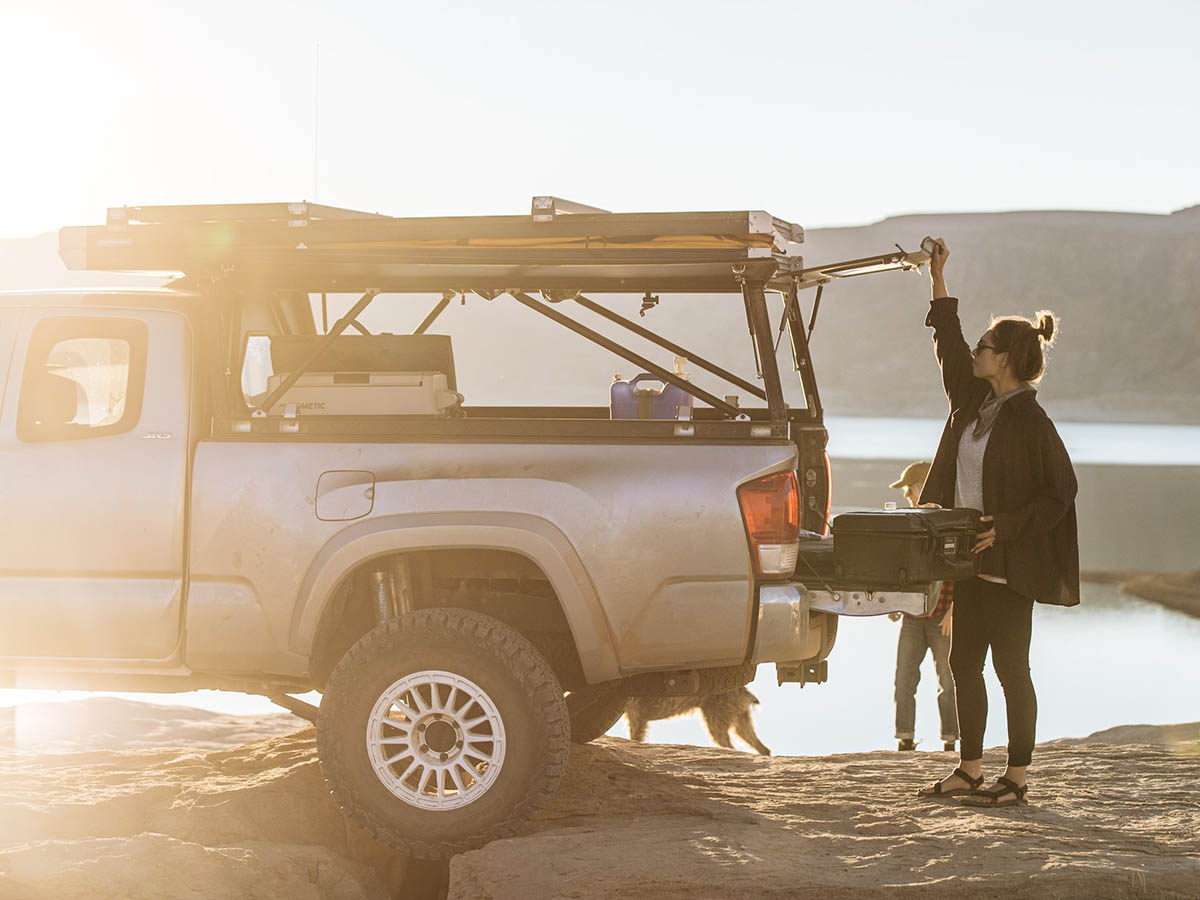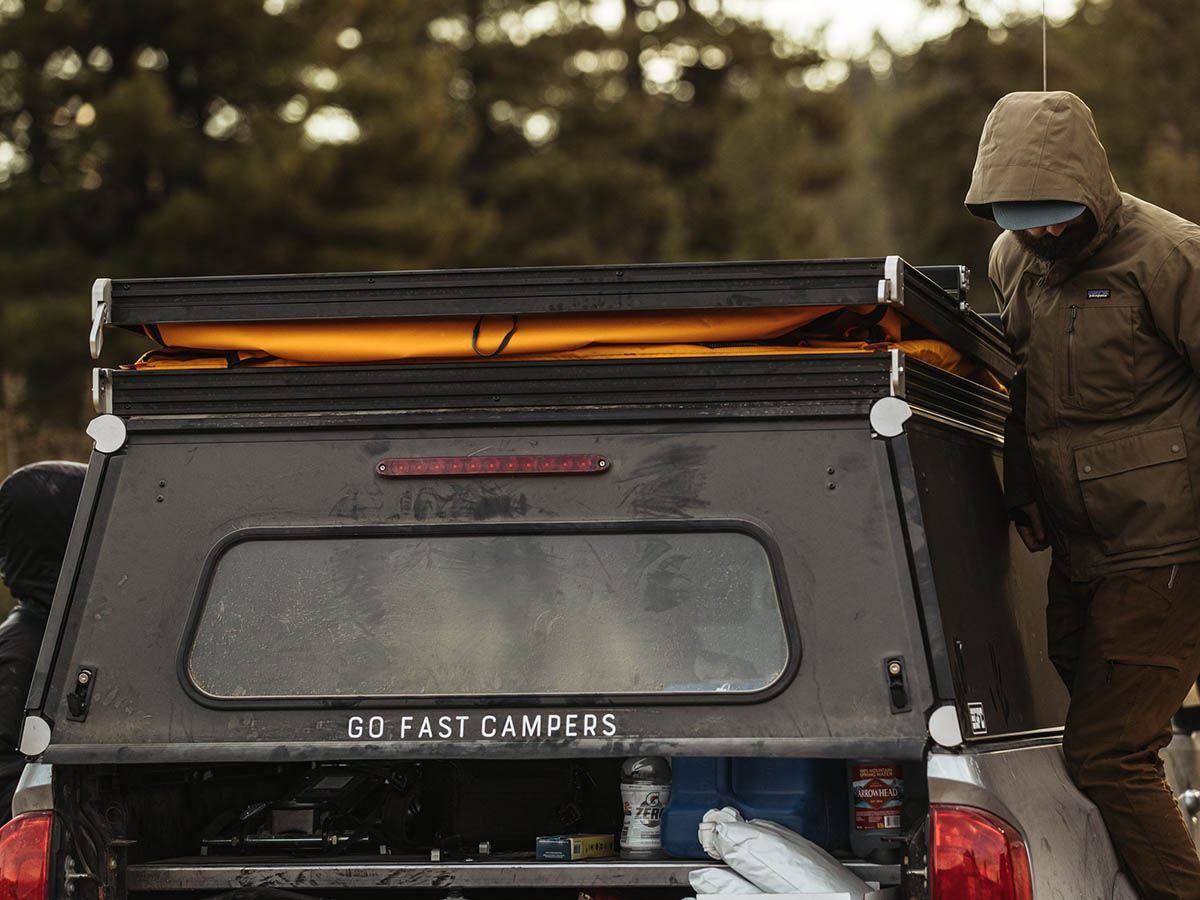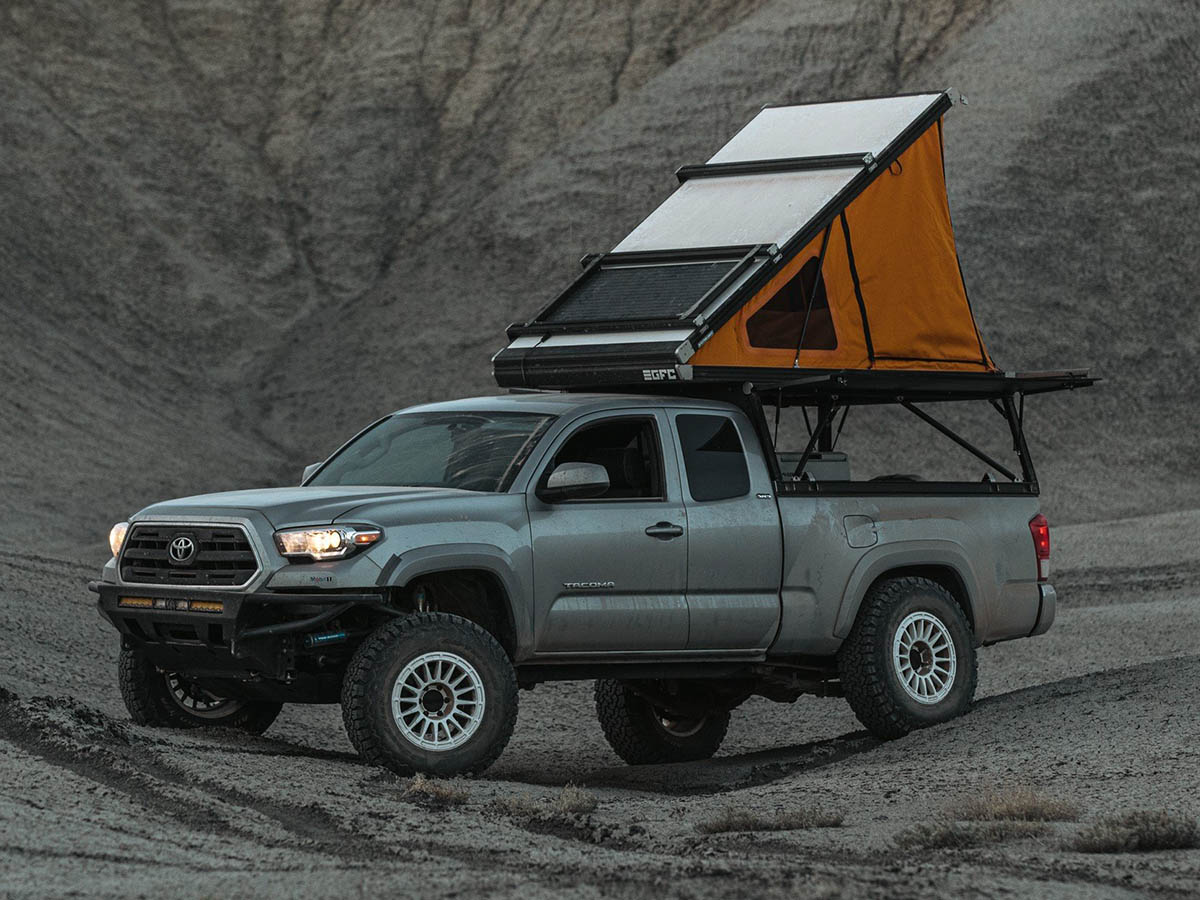 You'll also like:
Flowcamper Casper is the VW Kombi for the 21st Century
Darc Mono Luxury Camper is the 'Ultimate Expedition Vehicle'
The Scout Olympic Camper is Ready for a Road Trip