Huckberry Finds – March 2021: Be Prepared
It's a crazy world out there and you best be prepared for the next disaster. We have you covered with the following Huckberry Finds. From high-grade EDC to evacuation kits to functional apparel, they can provide essential utility and support for when the going gets rough. And if the past few years have been any indication, the going will get rough. In the meantime, these products also make for impeccable outdoor wear and wilderness gear. There's really no wrong reason to buy!
You'll also like:
Huckberry Finds – December 2020: Winter Wonderland
Huckberry Finds – February 2021: The Home Office
Huckberry Finds – January 2021: Back at It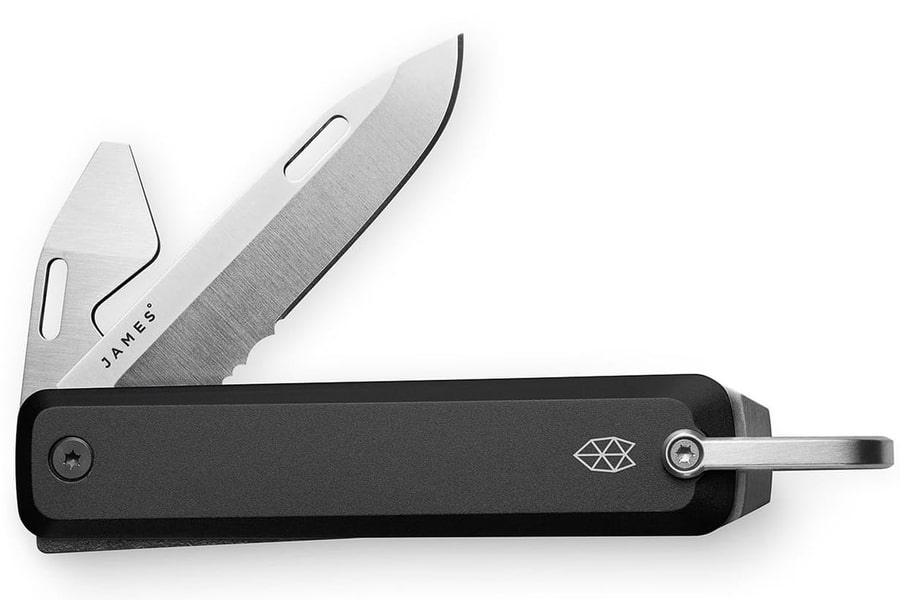 The James Brand The Ellis
This minimalist multi-tool puts a knife, flat head screwdriver, scraper, and bottle opener in one pocket-friendly place. It features a lock-back design to accommodate a locked tool and comes backed by a lifetime warranty. The knife hosts special serrated areas to generate even more utility out of an already useful tool. Grab this thing and go. Where? Anywhere.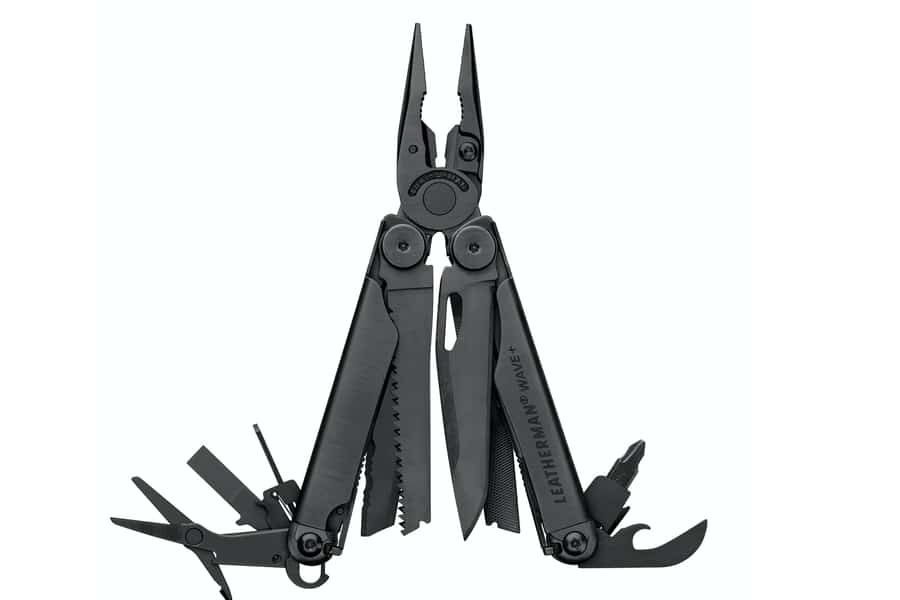 Leatherman Wave Plus Multi-Tool
Hoping to get more "multi" out of your multi-tool? Allow us to introduce the Leatherman Wave, which packs no less than 17 tools within its foldable frame. Each one is crafted from stainless steel, accessible when the multi-tool is in the closed position, and operable with one hand. A ballistic nylon sheath with velcro closure is included with purchase.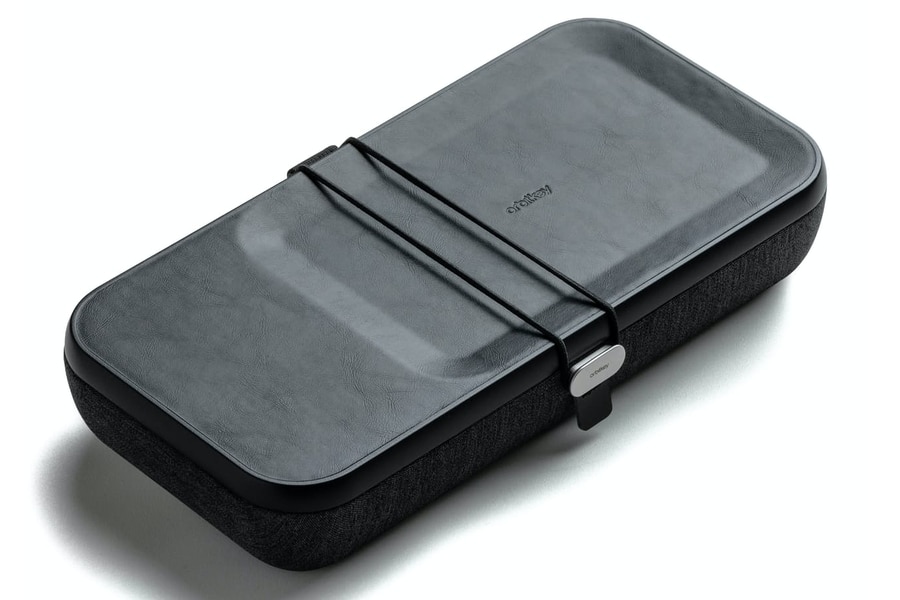 OrbitKey Nest
This brilliant organiser has the modern consumer in mind, hosting customised compartments for various essentials. Fill it with charging cables, earbuds, power banks, and more, as you take to the world outside your door. It even doubles as a valet tray for when you're staying at home and looking for a place to stash your keys and EDC. You'll quickly discover that life is always better when it's clutter-free.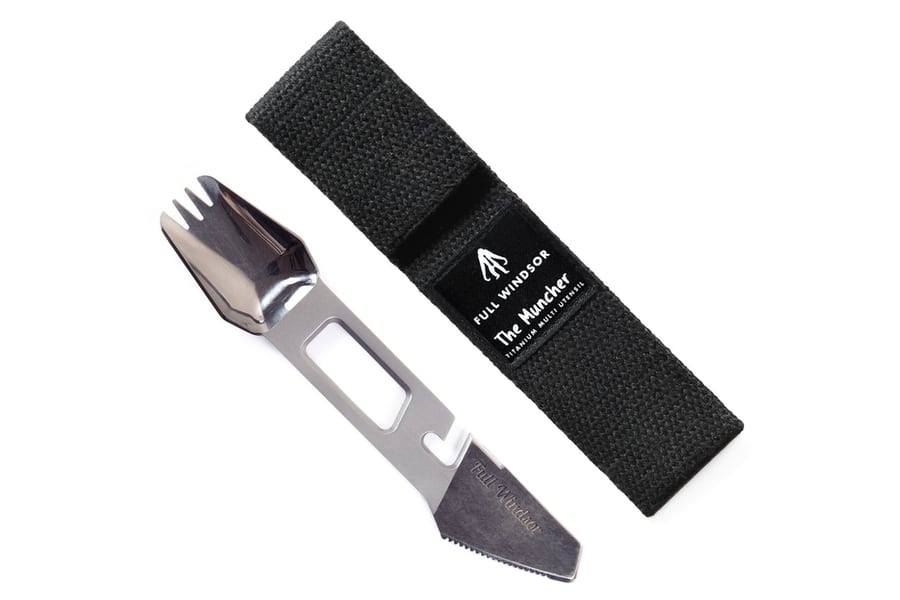 Full Windsor The Muncher Multi-Tool Utensil
Your camping retreat is incomplete without the mighty Muncher. Made from lightweight, ultra-strong, corrosion-resistant titanium, this popular EDC respectively bookends a swath of tools with a spork and butter knife. It's loaded with functionality and easy to clean and even lighter than you think. A durable Hypalon pouch is included with purchase.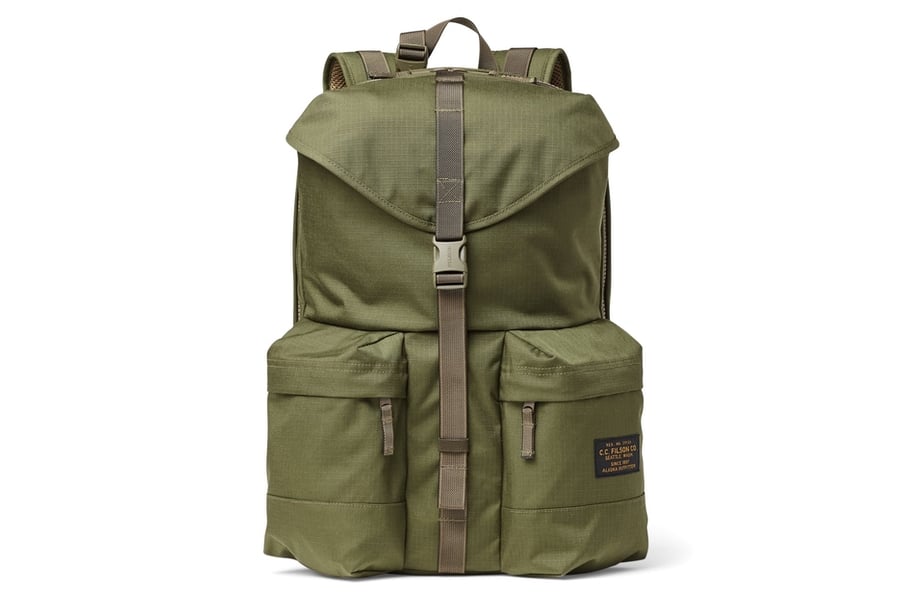 Filson Ripstop Nylon Backpack
Adventure calls and Filson abides. The brand's rugged backpack is constructed from heavy-duty, abrasion-resistant nylon. It features a top flap closure and pocket space for essentials of all shapes and sizes. Sealing the deal are padded and ventilated straps, which adjust to the body and provide optimal airflow.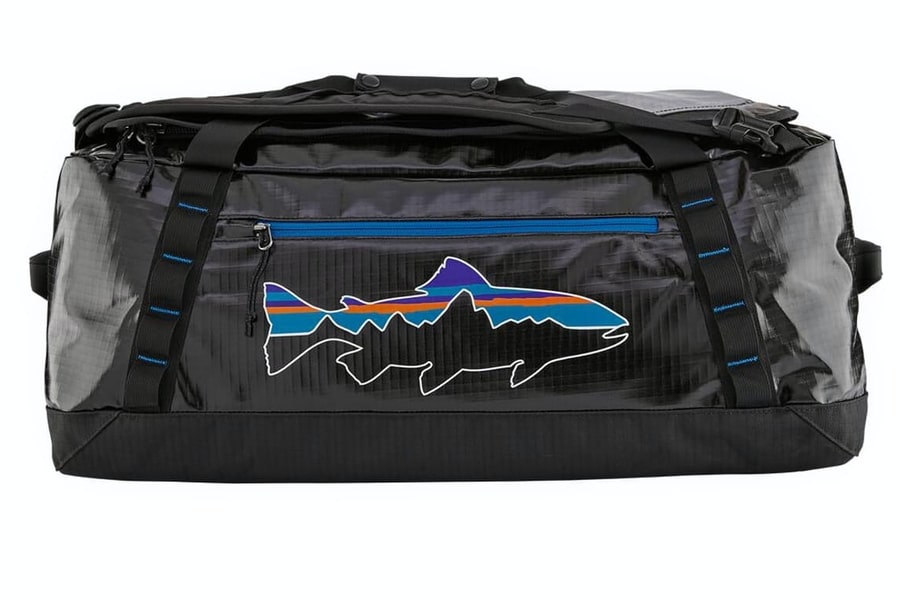 Patagonia Black Hole Duffel 55L
Crafted from 100% post-consumer recycled polyester ripstop with a TPU-film laminate lining, Patagonia's roomy duffel is sustainable gear done right. A u-shaped top allows for easy opening while a padded bottom protects the contents inside. The removable backstrap comes in handy for longer journeys—or you can simply grab the bag by its webbing hand straps. This one is ready for anything you throw its way.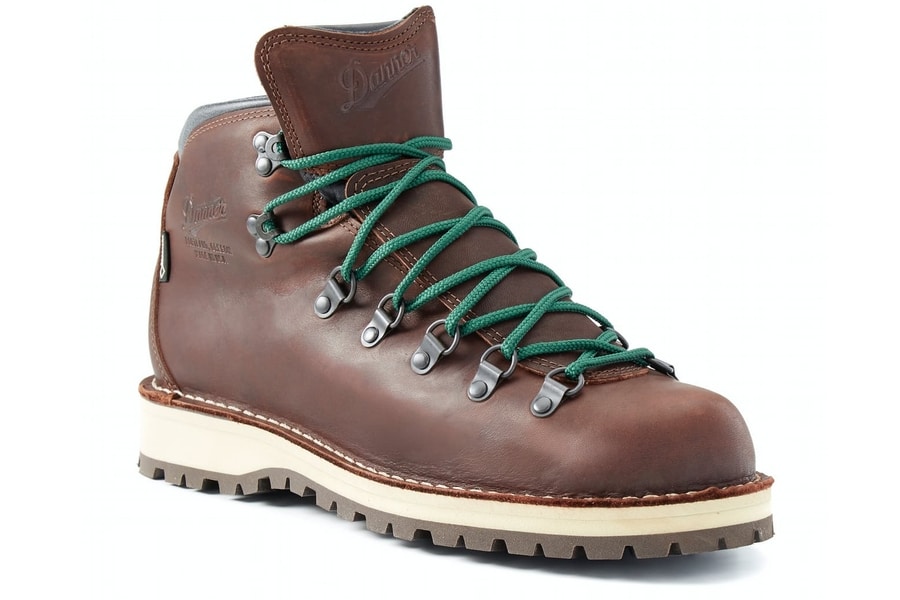 Danner Mountain Pass
Outdoorsmen swear by Danner's trusty boots and you will too, presuming you snag a pair. With full-grain leather on the outside and Gore-Tex lining within, they deliver ample weather resistance, comfort, and breathability. Plus, they just look great, especially when you get them in the custom s'mores colourway that's exclusive to Huckberry.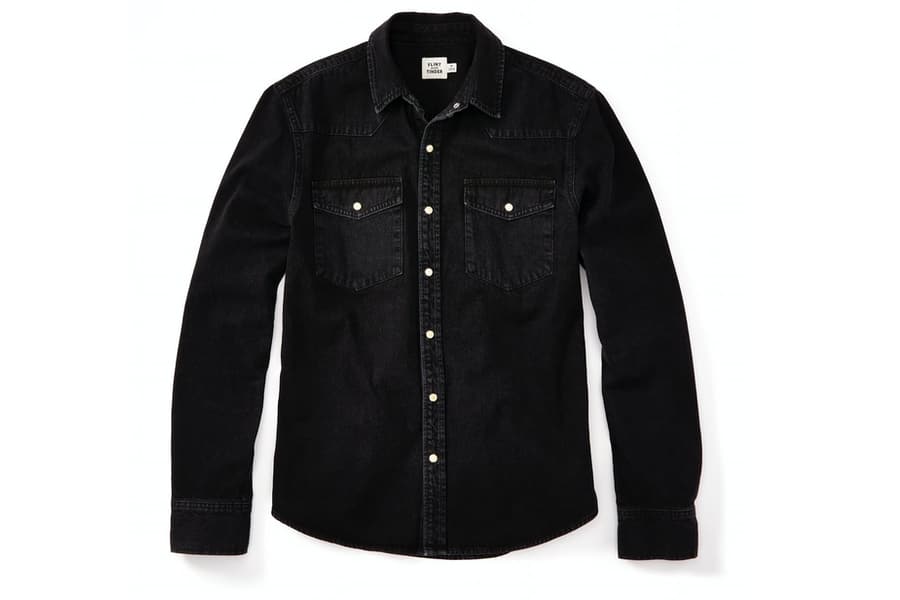 Flint and Tinder Bone Button Western Shirt
Comfort, style, and durability collide on the Bone Button Western Shirt from Flint and Tinder. Using burnt cow bone snaps in lieu of traditional buttons, the shirt is also quite easy to put on and take off. Who's looking good during the apocalypse? This guy!!!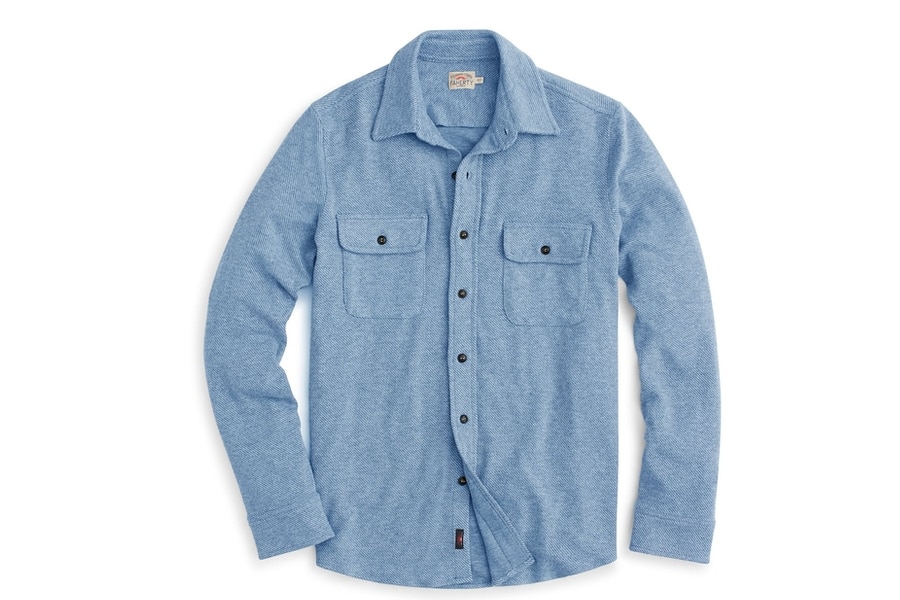 Faherty Brand Legend Sweater Shirt
Faherty Brand's Legend Sweater Shirt is a legend indeed. Wear it as a layer or all by itself and behold the cosy wonders of knit fabric construction. Thanks to four-way stretch, the shirt also enables a palpable tier of effortless mobility. This is what freedom feels like.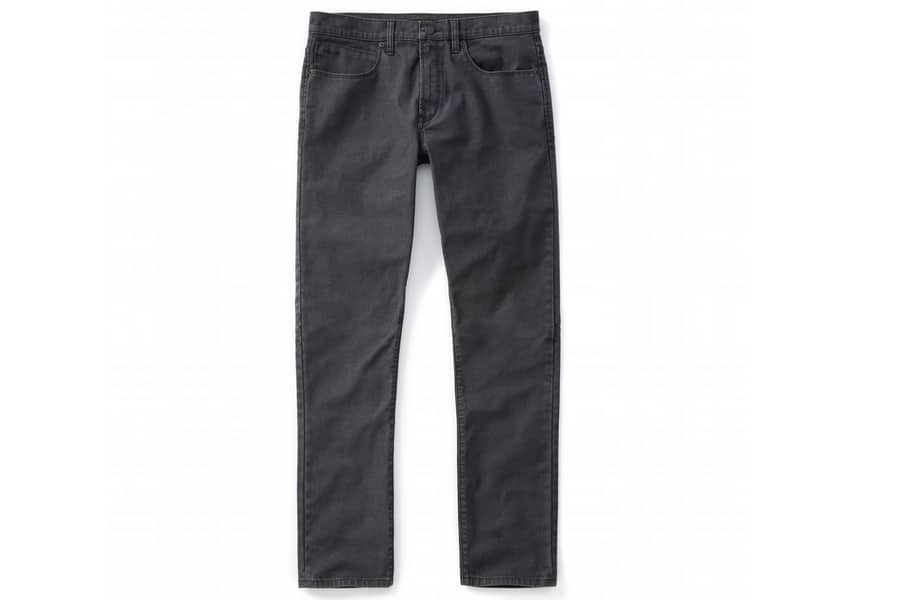 Proof Rover Pant Slim
Equal parts durable and breathable, the Rover Pant Slim feels like a classic work pant and ages like raw selvedge denim. Moisture-wicking fabric and a gusseted crotch keep you comfortable and dry wear it counts, which isn't to mention the pant's stretch-like ability, worn-in feel, and movement-friendly fit.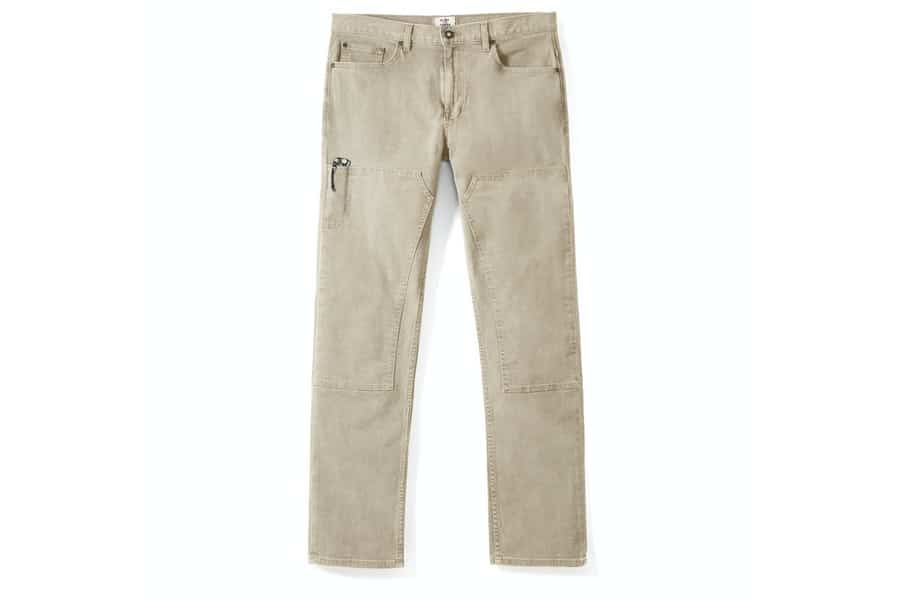 Flint and Tinder Mill Pant
Still looking for some multi-purpose pants, the kind that will stay the course through a host of environments and occasions? Well, look no further. These ones from Flint and Tinder are built to last and reinforced at the knees. In addition to their handsome design, you'll adore the tailored fit. Each pair is washed, cut, and sewn in Los Angeles.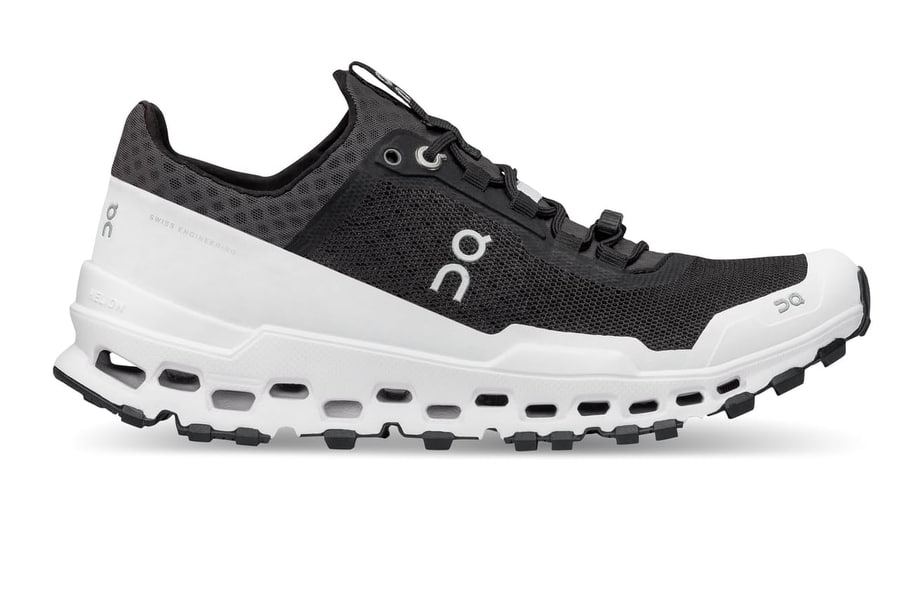 On Cloudultra
With these killer kicks at your disposal, you'll be able to outrun threats of every variety and feel great while doing it. They employ double-layered cushioning, dual-density sock liner material, moulded heels, and other specs to generate long-lasting comfort and support. And let's not forget about the patented FlipRelease tool, which adds more room at the flip of a switch, should your feet start to swell. Even the fastest zombie won't stand a chance.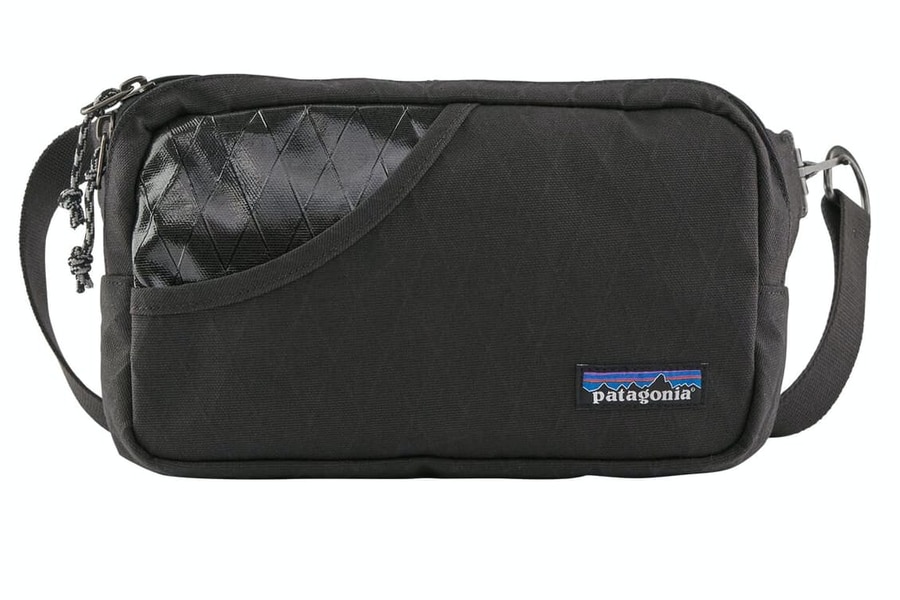 Patagonia Stand Up Belt Bag – 3L
Roomy and secure. High in quality. Coated with a water-repellent finish. Made by Patagonia. These are just a few reasons to snag the Stand Up Belt Bag, which goes either around the hip or over the shoulder.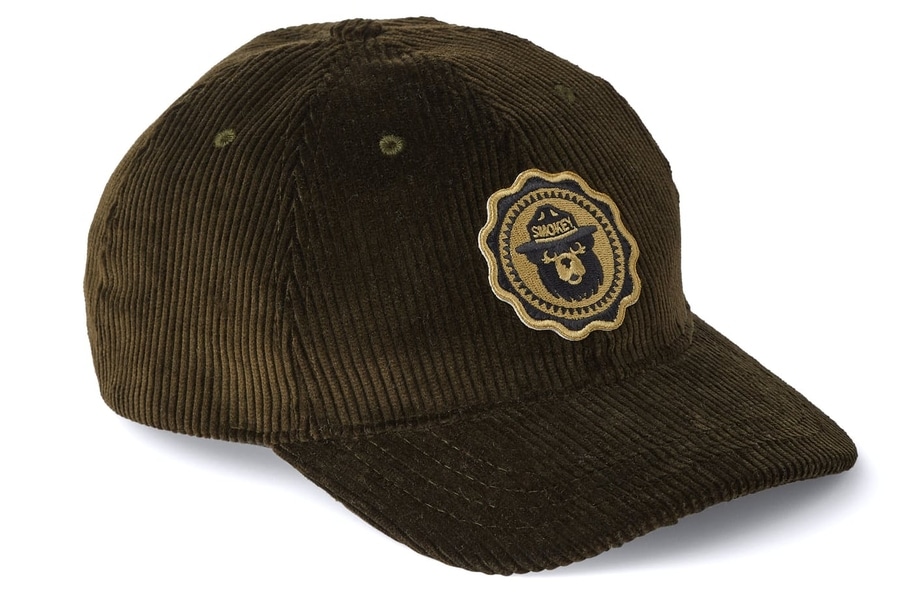 Filson Smokey Bear Low-Profile Cap
Smokey Bear has been warning us about the hazards of forest fires for decades and maybe it's time we actually listened. Giving the icon his due, this 100% cotton corduroy cap bears his signature emblem. It also features a pre-curved bill and adjustable back strap. Get one.
You'll also like:
Huckberry Finds – December 2020: Winter Wonderland
Huckberry Finds – February 2021: The Home Office
Huckberry Finds – January 2021: Back at It