James Baroud Custom Rooftop Tents Claim the Rainbow
James Baroud has been making some of the best hardshell rooftop tents on the market today, and while there is nothing wrong with what they've been offering, they're making buying their tents even more tempting. The rooftop tent manufacturer is now offering the option to customise your package with just about any colour you can imagine. It's not a colour matching service, but with over 250 options available, you'll be able to match your tent with your car.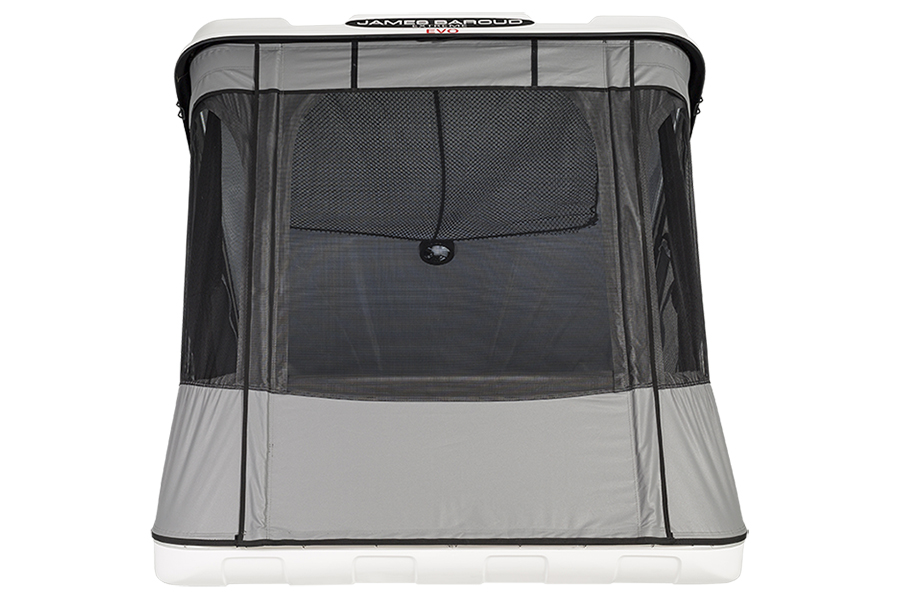 The colour for the tent is applied using a protective gel coating that is dyed to the specified color. A gel finish provides a more rugged and durable finish than a simple paint job would. The custom colour job takes requires a 60-day lead time, so don't waste any time getting yours ordered. Getting that custom colour will add another $550 dollars to the standard price, which ranges from $3,339 to $4,499.
That may seem a little steep for a rooftop tent, but consider that each James Baroud tent is handmade in Portugal—the shell consists of three layers of hand-laid fiberglass and the tent is all hand-sewn using aluminised polyester fabric. That extra bit for a custom colour will just add to the value.
And while you're looking at adding value to your set up, you might consider the line of accessories that you can pick up to go along with your James Baroud Rooftop Tent.