RUX, the All In One Packing System For Your Gear
It's wildly adaptable, completely unprecedented in terms of design and function, and it's damn tough too. RUX isn't just any old box; it's an all-in-one packing system for your most valuable gear. The one system to pack, move and use it all.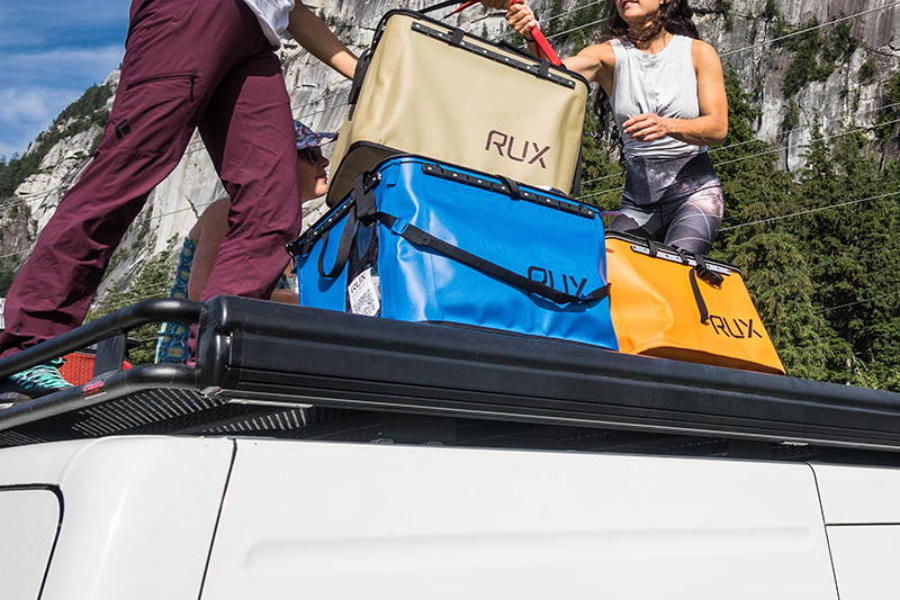 Just wait until you see this puppy in action. From afar, it looks like your standard plastic container. Until it collapses down, that is. RUX is the new all-in-one system to pack, move, and use your valuable gear. It's as if a duffle bag and a utility box had a baby. Made from weatherproof and durable material, the collapsible and easy to stack – yeah it stacks – is an "absolute winner" according to Mountaineer Ian Watson.
Said to be the last tote you'll ever need – mate, it's so much bigger than a tote – RUX will keep your gear protected till the day you buy another one to protect your other equipment. Thanks to a collapsible design, you can keep plenty of these tucked away in the boot, or the cupboard ready to go when adventure calls. It's even suitable for in-home use too. Perfect for packing up all the swim gear in one handy-dandy location that you can just grab off the shelf and hit the beach without even thinking twice about it.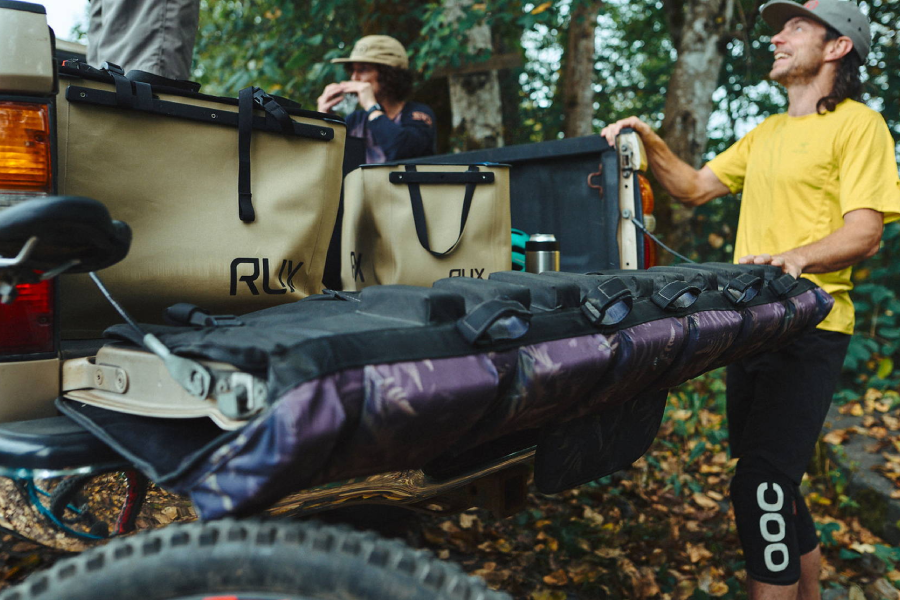 When it does come to taking it out and about, the RUX is packed to the brim with features. Using the optional dividers you can organise your gear inside the RUX, along with removable EDC pouches for essential things like the car keys. Speaking of cars, the RUX Utility Straps can pretty much attach to anything. Use them to lash it to the roof of the car, or even the boat deck. With a lid that dares you to knock it off, it can take a beating on the way to the secret spot.
With 70L of storage, and weighing only 2kg when empty, this 40 x 50 x 35 cm box is the last box you'll ever buy. With plenty of add ons and combos to go after, hit up IndieGoGo right now to find out what's in the box. We promise it won't be Gwyneth Paltrow's head.