Tactile Turns' Cerakote-Coated Titanium Pen is Chemical, Temperature and Scratch-Proof
Tactile Turn has been turning out impressive pens, and as the latest release in their titanium pen collection, they're stepping up their game another notch. The Tactile Turn Overlander features a Cerakote matte OD green coating that is inspired by the rugged overlanding lifestyle.
You'll also like:
The Hand-Forged Thai Moon Knife Set Comes 200 Years in the Making
Opinel's Updated N08 Knife is EDC You Can Rely On
How to Custom Make Your Own Pocket Knife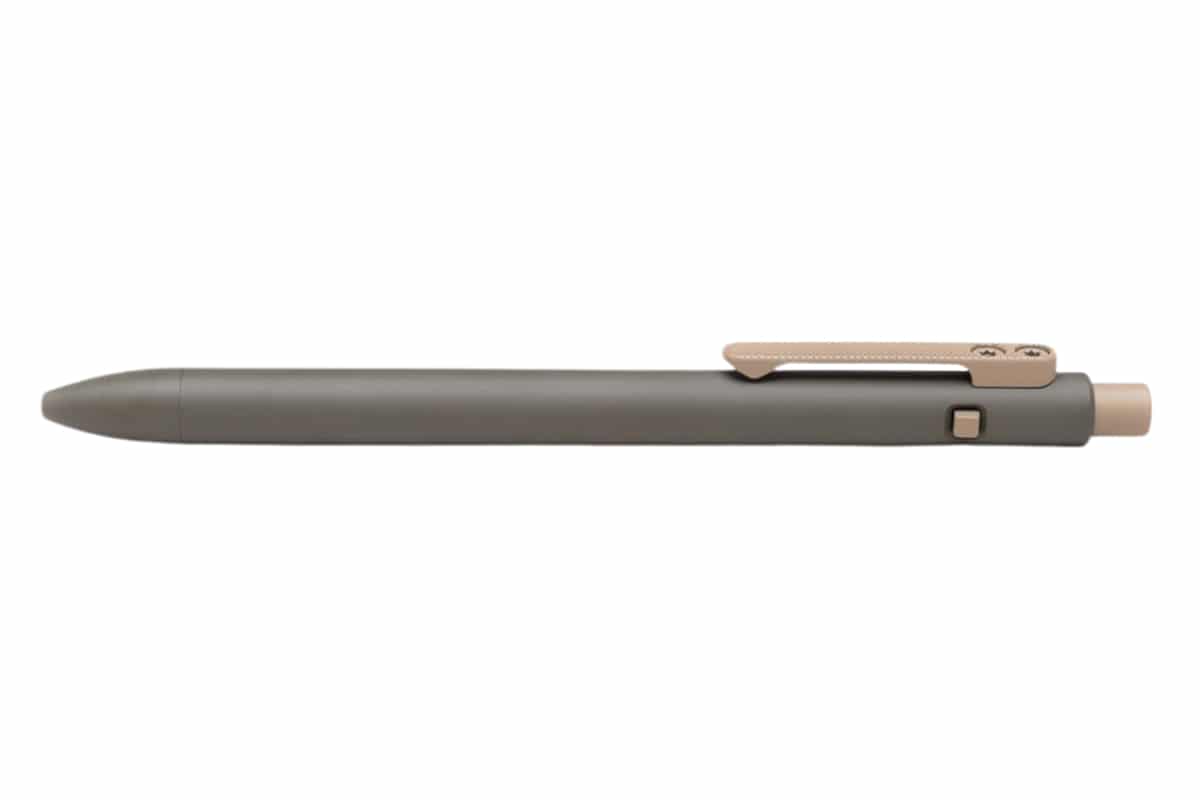 Cerakote is a thin ceramic coating that is applied to the surface of the titanium pen. When the coating cures, the pen becomes abrasion, chemical, temperature, and scratch-resistant. (Tactile Turn is careful to note that this coating is "resistant," not "proof.") As the pen is used, the Cerakote will take on more and more character, individualizing the pen to its owner. This coating makes the already durable and strong titanium even more ruggedly ready for anything you throw at it. The added durability comes in handy for the intended audience for this pen.
The Overlander was created specifically with off-roading and backpacking in mind. To add to this theme, the pen clip features a subtle reptilian scale feature. While you might suspect that the added layer of Cerakote would make this a heavier pen, the truth is that the Tactile Turn Overlander remains lightweight and thin, making it comfortable to carry and use.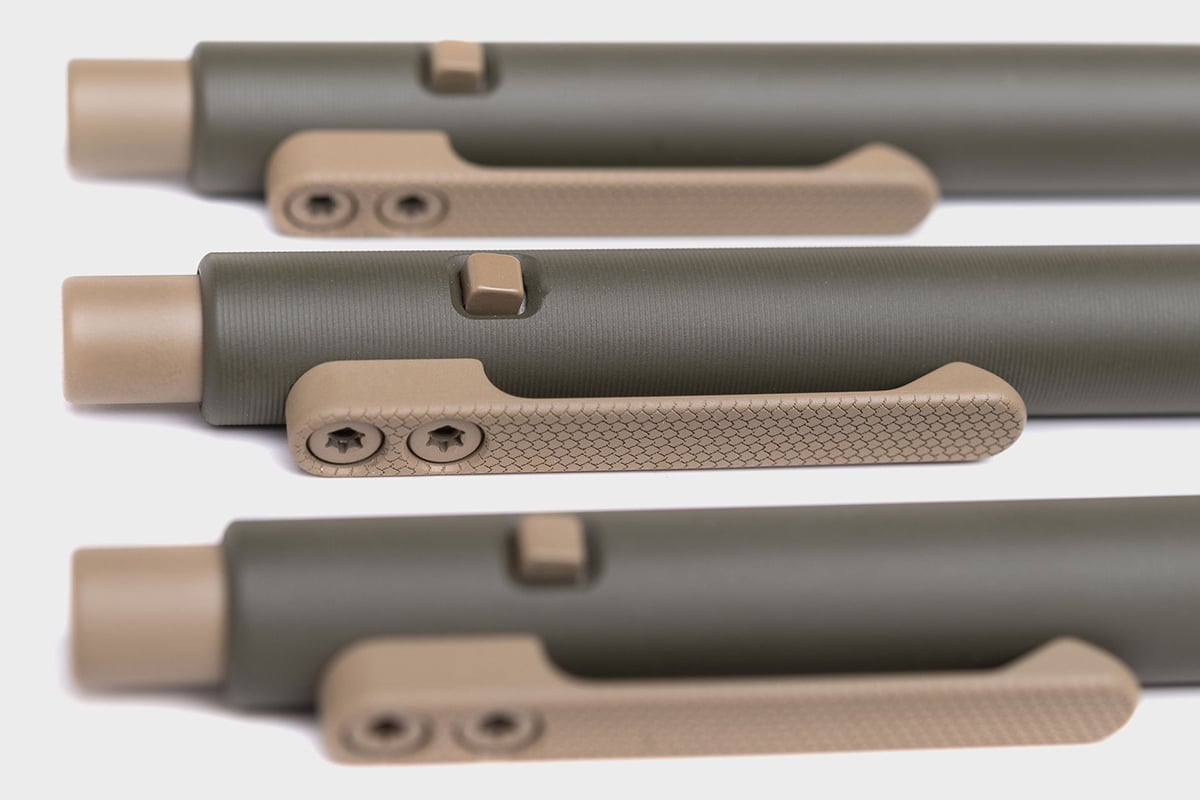 Tactile Turn offers the Overlander in three sizes: standard, short, and mini. It comes in a matte mil spec OD green body with a matte coyote tan finish on the clip, nock, and release button. This is a pen that will blend right in with its surroundings and your gear. Each pen comes with a commemorative metal card.
The mini, which measures 4.6 inches; the short, 5.3 inches; and the standard, 5.8 inches. All three are priced at $149. While the quantity of the Overlander pens is not limited, its seasonal availability is. After May 18th, the Tactile Turn Cerakote Titanium Overlander Pen will no longer be offered.
---
Featured Video from Man of Many
---
You'll also like:
The Hand-Forged Thai Moon Knife Set Comes 200 Years in the Making
Opinel's Updated N08 Knife is EDC You Can Rely On
How to Custom Make Your Own Pocket Knife
---
Featured Video from Man of Many