Victorinox Goes Solid with their First Fixed Blade Knives
The company best known for creating the nearly ubiquitous and vastly popular folding knives is aiming to take on a new market. Victorinox has released fixed blade knives, the Master Mic L and Mic S, marking the first time that the company responsible for the Swiss Army Knife is making an outdoor, full tang, fixed blade knife.
The blades measure in at 2.76 inches long for the Mic S and 3.94 inches for the Mic L. The blades are shaped with a drop point that has a Scandi grind. The full tang blade uses 1.4116 stainless steel (Victorinox's favorite steel for knives). Micarta-scale handles dress up the blade, giving it a gentlemanly appearance and come in either black or blue; no traditional Swiss Army Red here. The blades are stored in Kydex sheaths that are compatible with the Tek-Lok System. Both blades come with lanyard holes as well. The Mic L knife comes with a fire starter kit that is attached to the sheath—it is an outdoor knife after all.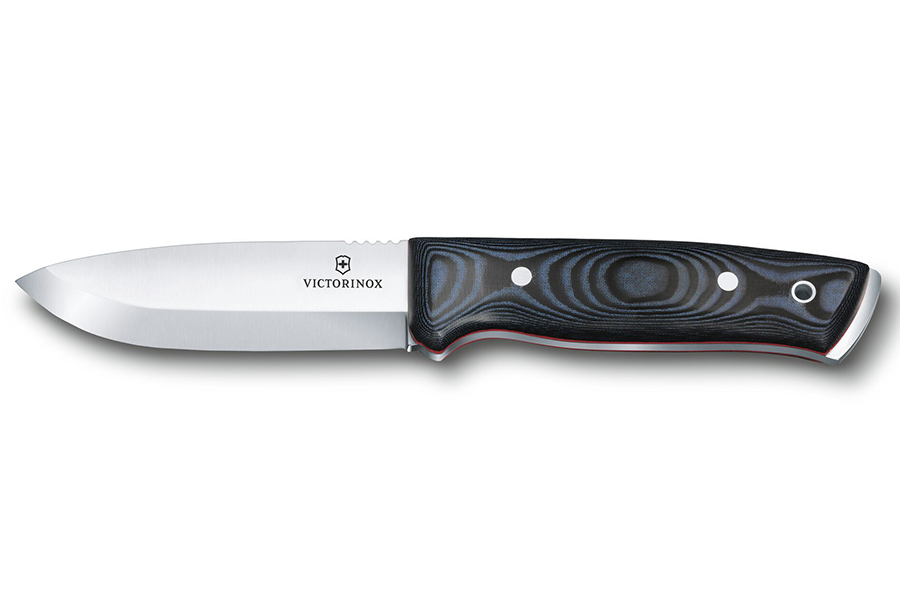 Swiss Army Knives have been around since the 1890s, when Karl Elsener was called on by the Swiss Army to create a folding pocket knife. Elsener came up with a folding design that included additional tools. Since that time, Victorinox has delved into a number of different markets, from luggage to watches and fragrances. They've also made other knives, including hunting knives, boat knives, chef's knives, and even equestrian knives. Why it has taken so long for the company to come out with a fixed blade outdoor knife is anyone's guess. That being said, these new knives more than make up for that oversight. They're a solid offering—no pun intended—and handsome as well. When a small pocket knife isn't going to get the job done while out in the wilderness, you can still trust a Victorinox blade to pitch in.