Yeti Hondo Base Camp Chair Stabilizes Your Back Side
Camp chairs aren't exactly the most stable pieces of furniture, so the Yeti Hondo Base Camp Chair is a welcome addition to their product offering. Yeti has built a strong reputation for products that not only perform beyond expectation, but that also stand up to the roughest treatment, something that you definitely want when trusting a piece of camp gear to support you. The chair is made with a double-barrel aluminum alloy frame. That frame was put to the test in the Yeti labs when researchers loaded it down with 3,000 pounds. Even then, they still had to hit it with a stick to make it buckle. The mesh is billed as being free from any uncomfortable pressure points, so not only will this chair hold you up, but it will do so comfortably. The mesh is something special as well. It can withstand saltwater, ultraviolet rays, heat, and cold—all the things you might deal with on a camping trip. The mesh is molded around the frame for a better fit, similar to many office chairs, which shouldn't be a surprise since Yeti lured Brian Langerak away from Herman Miller, the company responsible for the Aeron office chair.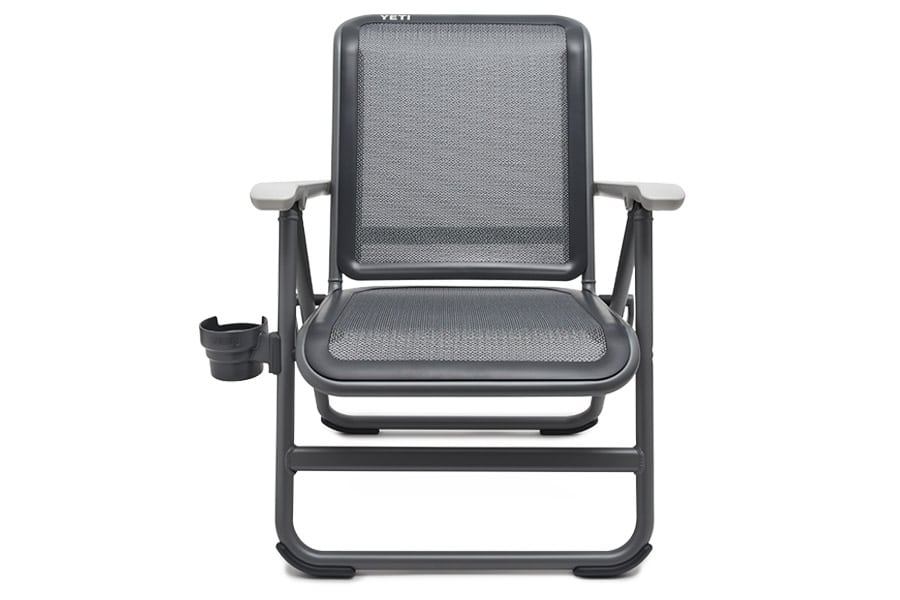 The chair doesn't fold up into a convenient tube shape, but it does fold into a flat shape that can be put into an included bag for lugging it around. And it will be lugging. The chair weighs 16.5 pounds—but heavy equipment is fairly standard for Yeti.