ZipStitch Keeps You Out of the ER
ZipStitch is a surgical-quality wound closure device that you can get without having to go to the emergency room. With ZipStitch, you can effectively take care of minor cuts when you can't—or don't want to—get to the hospital for stitches. Plus, ZipStitch is completely non-invasive, so you won't be dealing with the pain of getting stitched up, or the hassle of taking care of those stitches until they come out.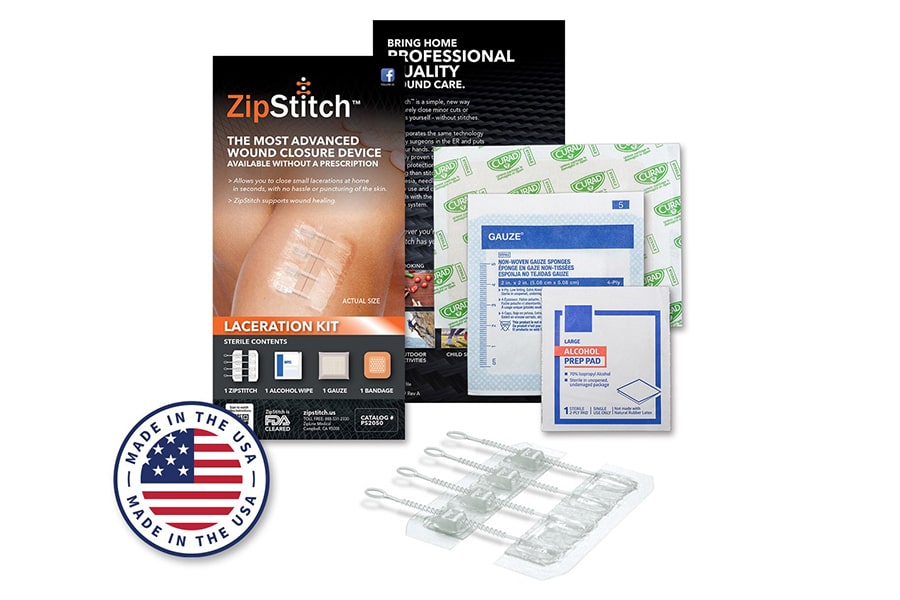 ZipStitch can be used on a wound up to 1.5 inches long. It comes with a gauze pad to stop the bleeding, as well as an alcohol wipe to clean the wound area. Once the area is prepped, place ZipStitch on either side of the laceration and then pull the zip ties to draw the wound closed. The adhesive on the bandage is engineered to last seven days. Then apply the bandage to cover and protect the closed wound. The even pressure created by ZipStitch also helps in the healing process and helps prevent scarring.
Available in the US, ZipStich comes in at USD$29.99, making it an inexpensive addition to your outdoor supplies kit, and a great way to offer a little more peace of mind next time you're braving the wilderness without a hospital conveniently located nearby.
Check it out
How much does a ZipStitch cost?
A single Zipstitch pack costs USD$29.99.
Is Zipstitch available in Australia?
Zipstitch is a US product but can be purchased online in Australia.