Can-Am's Apache Backcountry Track System Helps Your ATV Conquer the Snow
If you own or are considering buying a Can-AM ATV, you probably know that these four-wheelers can be a lot of fun. They're able to go where most other vehicles can't and provide hours of backcountry exploring. The problem is that they still have trouble with deep snow and ice, meaning the fun is over come winter.
Can-Am just came out with a track system for its ATVs that will allow them to tackle even deep snow and ice with ease. The Can-Am Apache ATV track system turns the popular Renegade and Outlander models into a full-blown snowmobile that can get through almost any snow.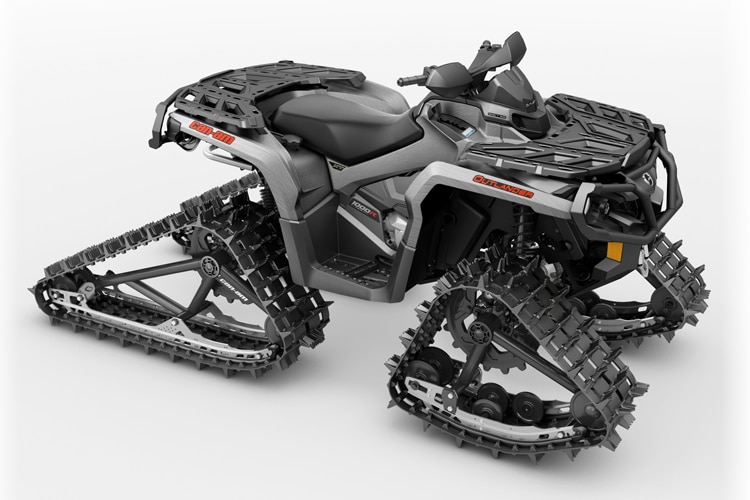 The Can-Am Apache ATV Track System combines snowmobile technology with Apache's 360-Track System. This kit provides the best deep snow performance of any track kit thanks to its 13.5-inch front track and 14-inch rear track. This large contact patch guarantees maximum flotation possible. The 2-inch lugs provide superior traction. Heightened rubber over the moulded wheels results in reduced vibration and friction.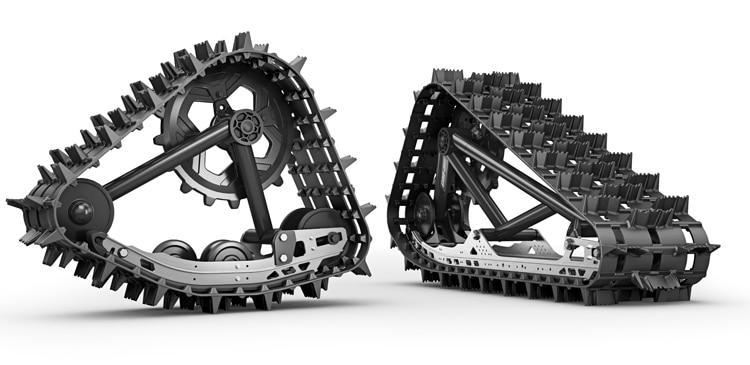 This rail system provides excellent handling and remarkable acceleration even in deep snow and ice. An innovative rail and frame design help ensure that the weight is spread evenly on the snow. The enhanced rail system makes for easy braking, turning and side-hilling. This allows you to confidently go a little deeper off the beaten path on your next winter adventure.
Installing Can-Am's Track System on your ATV is a breeze. Simply pick up the kit and then perform the switch. It takes just 20 minutes and is easy enough for almost anyone to tackle. This means more time for adventure and less time performing tires-to-tracks conversions.