Deejo: The Pocket Knife Design That Comes With a Tattoo
In Partnership with Deejo
Deejo's pocket knives are definitive proof that it's acceptable to be both good with your hands and appreciate fine art.
The French purveyor of outdoor goods is known for handcrafting superior, weightless pocket knives built to slice through the toughest, roughest items in delicate precision. What's more, these knives can be personalised through your choice of materials and artwork to be "tattooed" directly onto the blade. Deejo's mission is to rekindle that age-old pleasure that comes from carrying a folding knife in your pocket.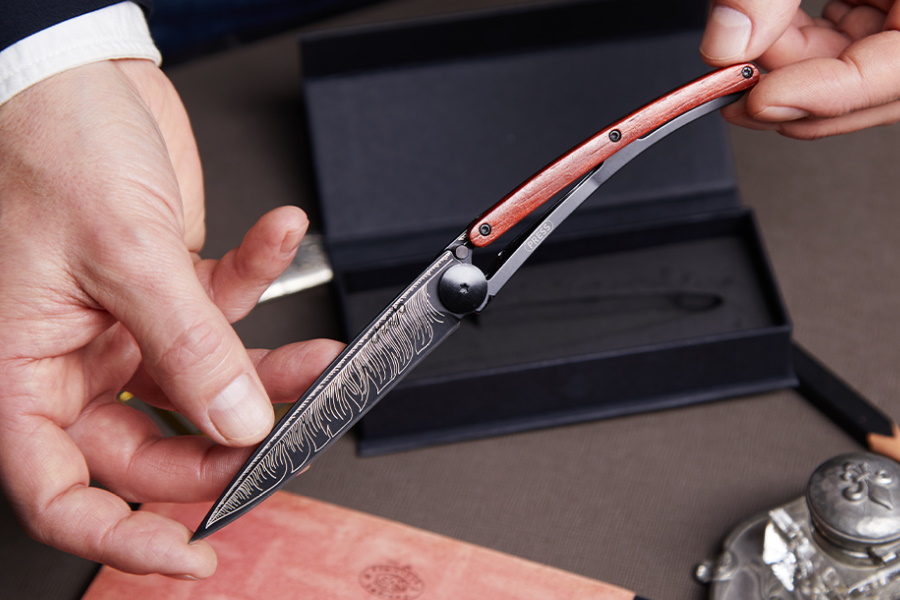 In 2020, Deejo adds new themes in the form of 12 original tattoos. Classic cars, aviation, rock n' roll, punk and nautical themes are all among the new tattoos. They add to the pre-existing range that consists of over 60 artworks, meaning there's no shortage of options for you to personalise your own knife.
Designing a Deejo pocket knife is simple, and it works like this: the easy-to-use online tools let you decide whether you want a wood or composite handle and a blade finished in a mirror shine, grey titanium, or black titanium. Of course, you can always opt for a naked handle if you want that beautiful metal to glisten from tip to tail.
Then you have the option of an artwork being tattooed on the blade. Choose from the new designs or the established range that includes contemporary and classic artworks featuring patterns, landmarks, animals, images of Americana and more.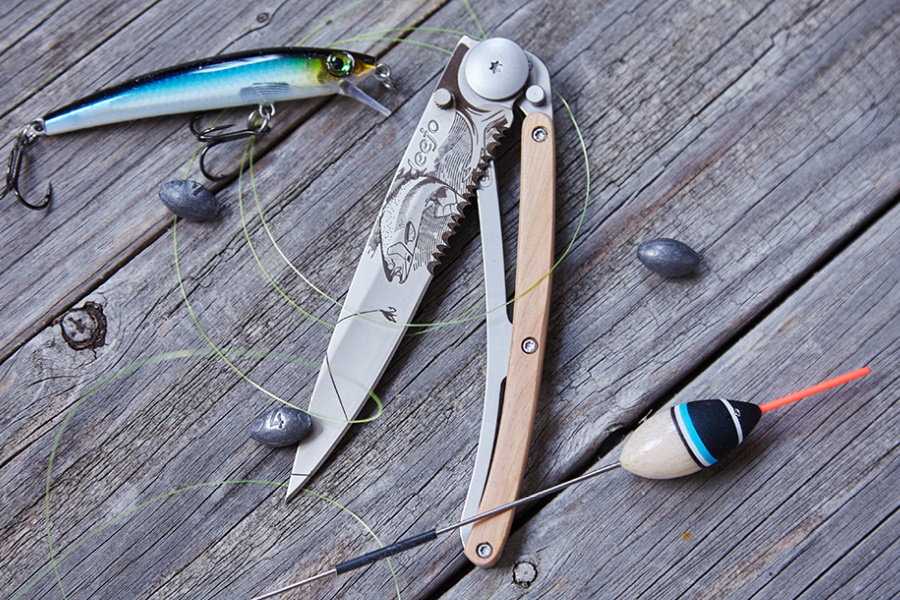 ---
Featured Video from Man of Many
---
The ergonomic pocket knives are also available with a drop point or serrated blade in three weight classes: 15, 27 and 37 grams. Once each aspect has been selected, you can view a 3D rendering of your pocket knife. Rotate, zoom in and zoom out until you're positive this is the knife for you.
If you're considering gifting a Deejo knife, there's also the option of having a message engraved on the handle. And with Father's Day around the corner, why not get onto it now?
These ultra-light pieces are perfect for a pocket, toolbox, fishing kit, or anywhere you could potentially need to put DIY skills to good use. Just be sure to pair a knife with a genuine leather sheath for the ultimate combination of style and security.
Outdoor adventures, projects in the garage, hobbies, wiring repairs and slicing food in the kitchen—Anywhere you could need a knife, your personalised Deejo blade will come in useful.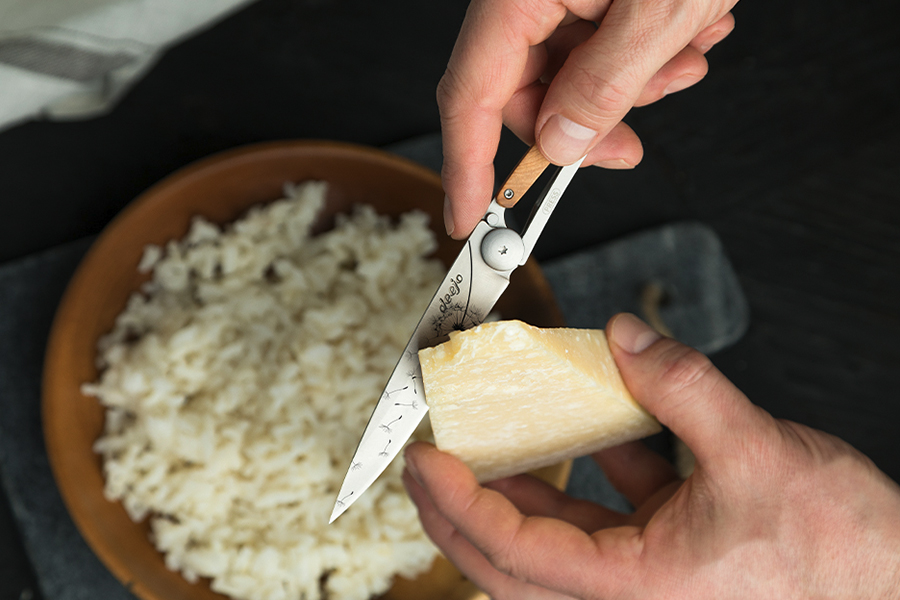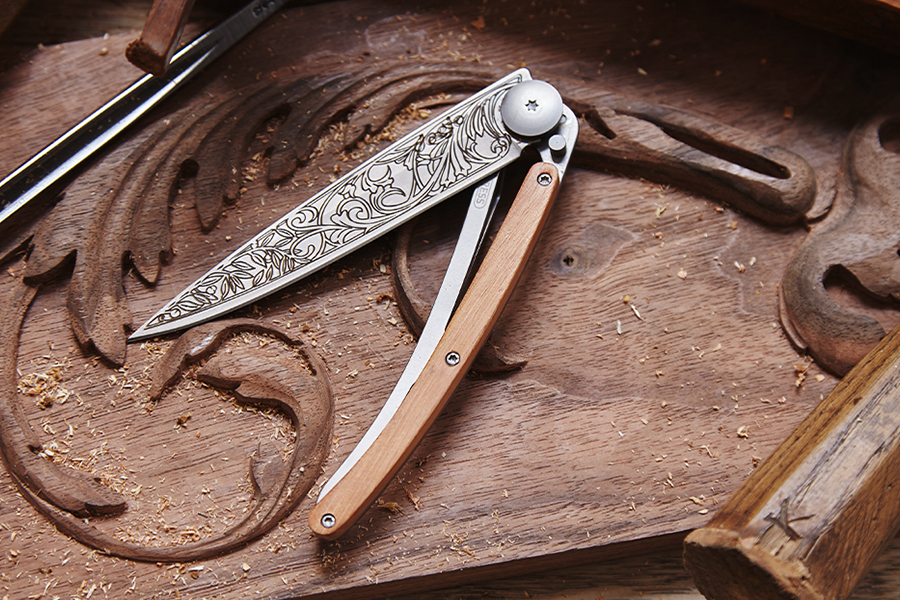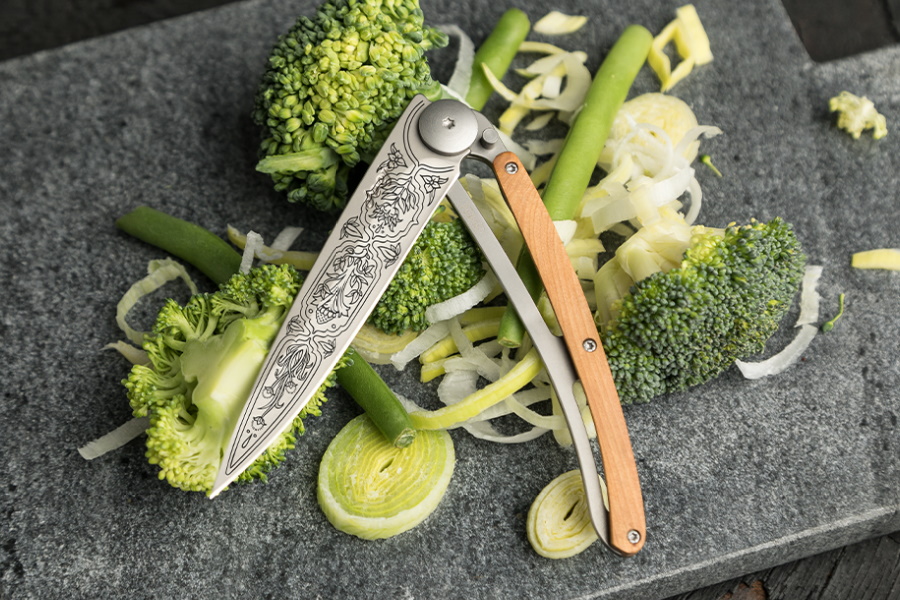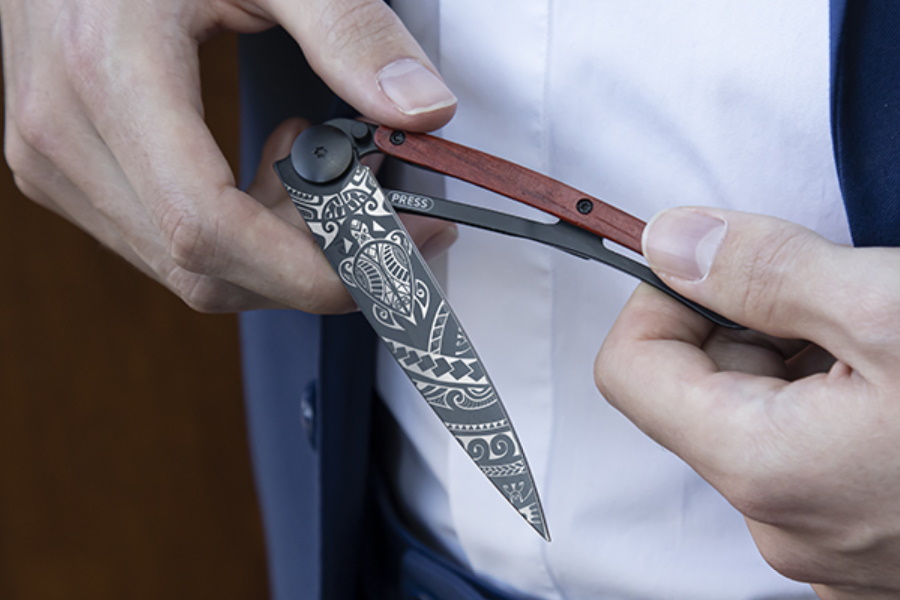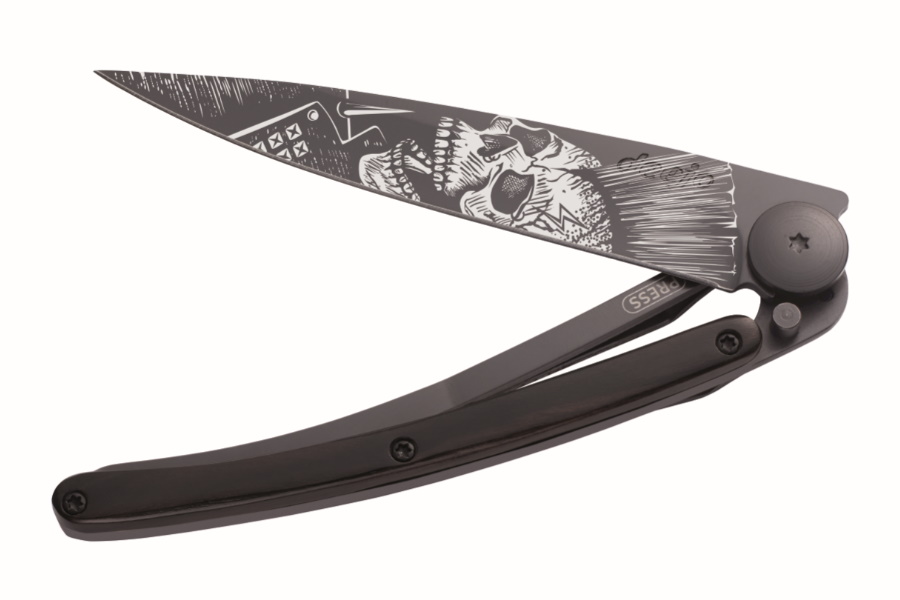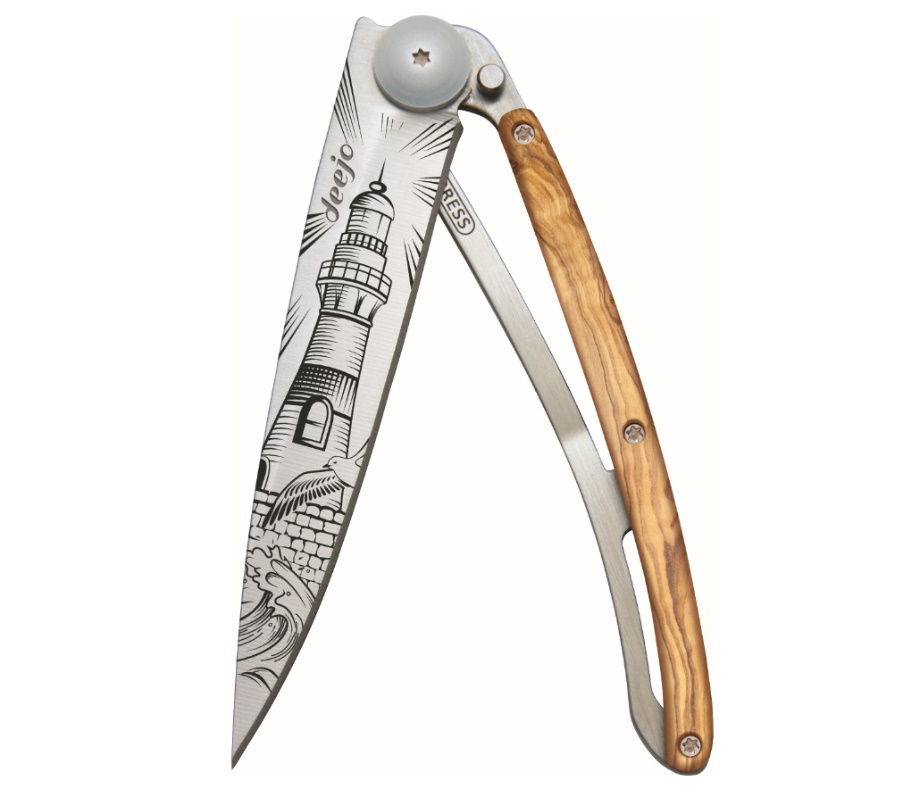 ---
Featured Video from Man of Many