Customised Camping with the CLC Teardrop Camper
This one definitely lives up to its name. The CLC Teardrop Camper is a small one. The name comes from the streamlined shape. It's super light and so compact that hatch backs can tow it. Even the smallest of RV trailers need at least a medium sized vehicle, which makes this Teardrop Camper such a great invention.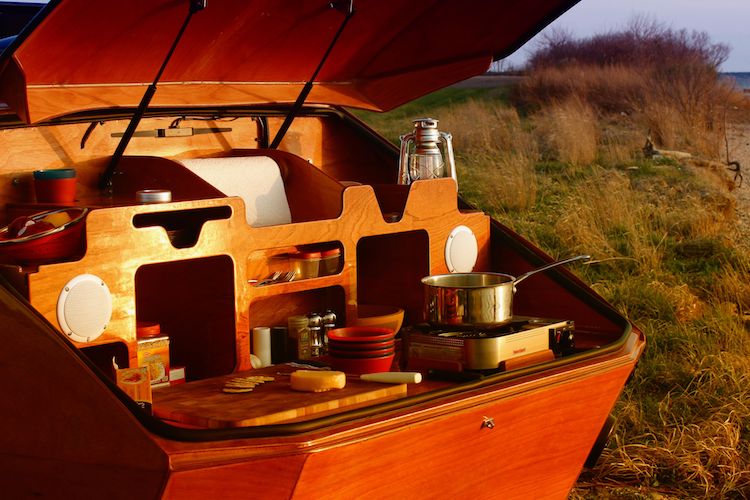 Teardrops have always been available as build-your-own projects. Inside the camper, two adults that are as tall as 198cm can enjoy the space. There's room for a 12-volt electrical system to run lights, fans, a stereo system and charging points. Also, there's a large galley in the rear, which is highly customizable. The roof has been reinforced from the start for roof racks, so users can carry along bikes and kayaks. As we grow into the world where we all want to make the most of space, the CLC Teardrop Camper will be the future of camping storage.