Deejo's Trout Tattoo Pocket Knife Makes for the Perfect Outdoor Accessory
In Partnership with Deejo
Fall has arrived in the USA and that means hunting, fishing, and other outdoor adventures. No matter where your passions may send you, Deejo pocket knives make for the ideal travel companion. Sleek, ultralight, and functional in their own right, the customisable EDC comes further to life by way of a signature blade illustration (aka tattoo). With this current season in mind, might we suggest the popular Trout tattoo as a gift for yourself or your favourite fisherman?
The awesome Trout design has been a best-seller across a slew of markets and it's not hard to see why. Rendered in vivid detail, this brilliant illustration captures everything we love about both fishing and Deejo pocket knives. It also doubles as a lasting heirloom, the kind of which you can pass down to future generations. They'll likewise relish the brilliant illustration as they take to the outdoors for their own adventures.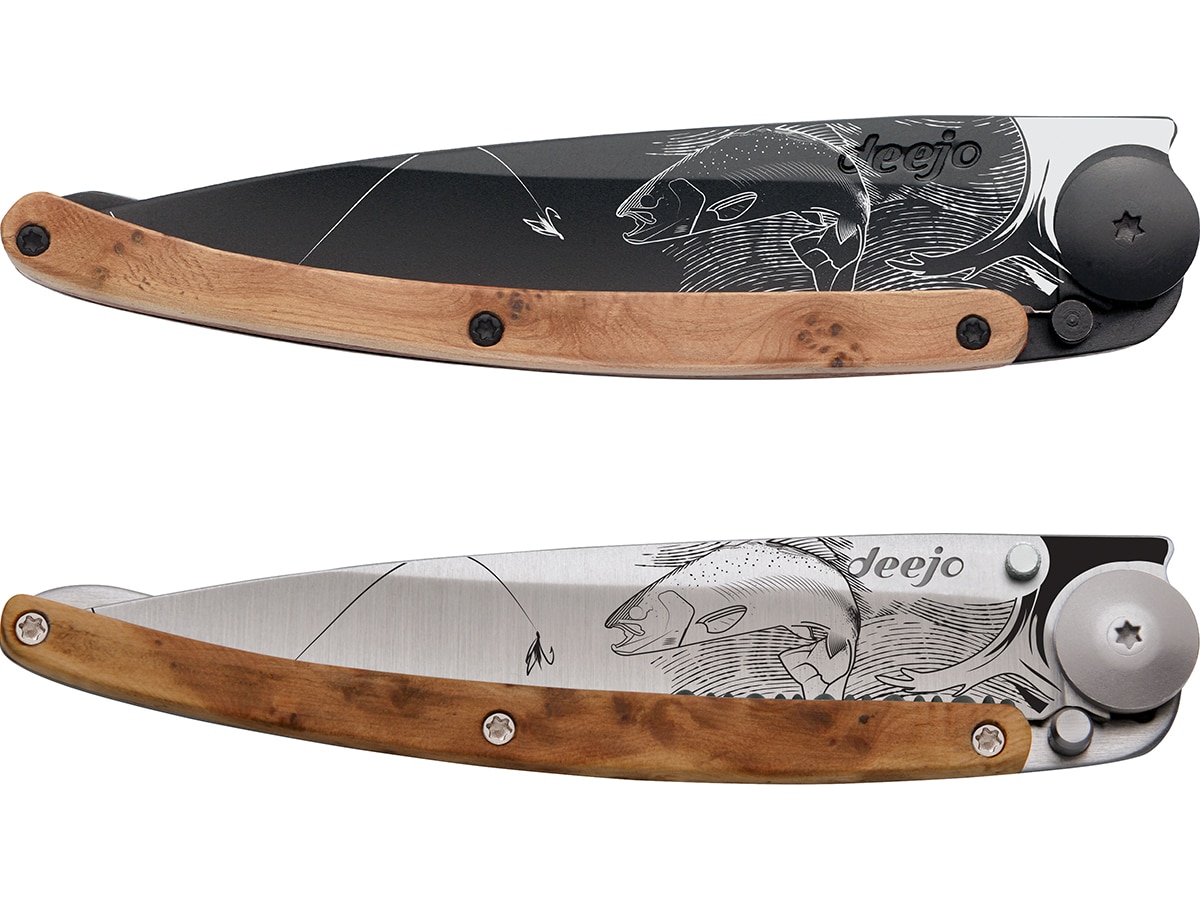 With Deejo, you always have your options. In addition to the blade tattoo (of which there are over 60), the handle, finish, weight, and engraving are all up for grabs. Customising the knife is as simple as hitting up the MyDeejo platform, where you can seamlessly scroll between each respective feature. It's a terrific way to express your personal style and passions whilst equipping yourself with quality EDC in the process.
Would this be a good time to remind you that we're coming up on the holidays? Deejo definitely has you covered in the gift department. They're functional enough to operate as premium pocket knives, but also distinguished by their customisable features. That's not to mention the engraving feature, which allows you to add yet one more personal touch. This is what we like to call a best of all worlds gift in that it resonates on multiple fronts, combining the tenets of an heirloom with everyday usability.
For the very same reasons, Deejo is always a great gift for yourself. Meanwhile, the wildly popular Trout tattoo puts the spirit of the outdoors right there on the blade. Stick with this iconic illustration and then customise the handle, weight, finish, and engraving. The end result is a unique pocket knife that you'll cherish now and for years to come, taking it with you every time you retreat into the wilderness. Decades down the road, it will instantly remind you of those very same adventures. That's the power of Deejo.