Ditch the Mask and Get an Air X MicroClimate Helmet
While the pandemic may be on the forefront of everyone's mind when it comes to masks, there are plenty of other reasons for protecting yourself from the air you breathe—such as the record number of wildfires or the increasing levels of pollution. MicroClimate has come up with an answer for both with the Air X Helmet. Granted, you'll look like you just commuted in from Mars when you wear the helmet, but you'll have superior protection.
You'll also like:
The Rock Just Released His Own Under Armour Sportsmask
Breathe Easy With Australian-Owned SafePro Masks
Fino Leatherware Introduces a Premium Leather Face Mask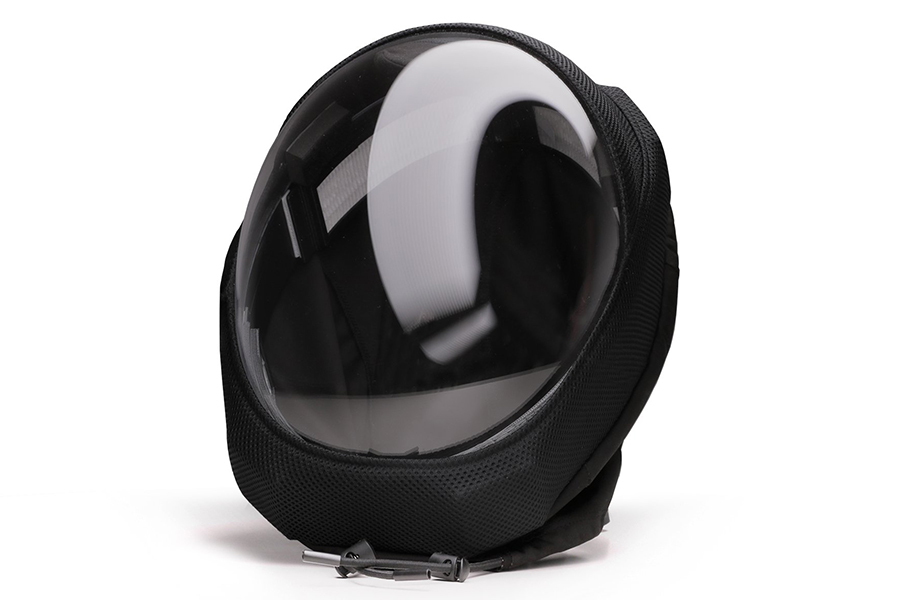 MicroClimate's Air X Helmet uses an acrylic visor that looks like the bubble of an astronaut's helmet. This visor allows for a completely unobstructed view of your face. There is a bit of a sound barrier, but nothing altogether different to wearing a mask. The visor has the added benefit of allowing someone to read your lips while you talk—a real boon to those who are hearing impaired.
Coming off of the acrylic shield is a fabric that covers the rest of your head and wraps around your neck to create a seal similar to a shirt collar. The fabric also serves to create a negative pressure in the helmet, which helps mitigate sharp exhalations like a cough. If that was all the helmet was, then it wouldn't necessarily provide any better protection than a mask, but the Air X does much more.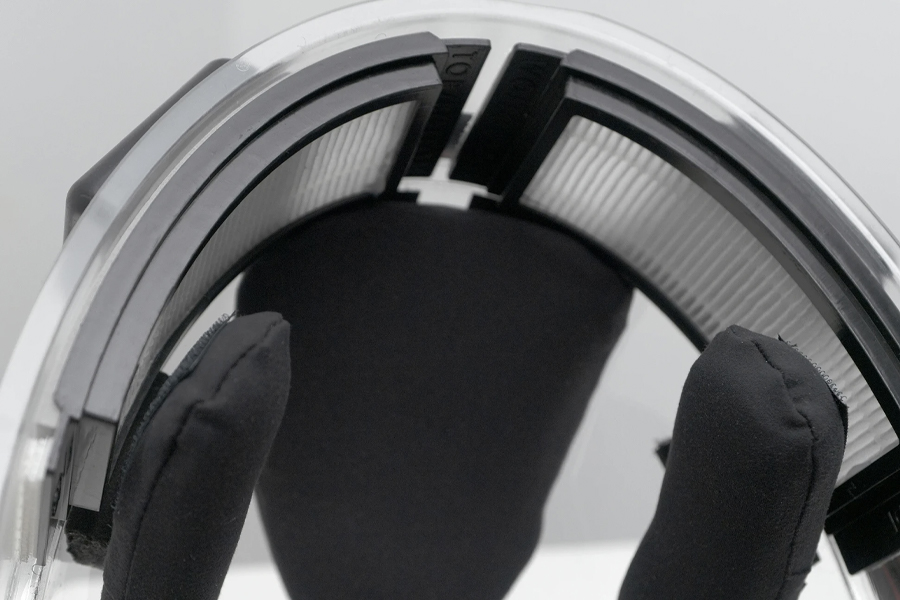 It also features four pleated HEPA filter that blocks out 95 per cent of 0.3 micron particles. Twin fans work to keep the helmet cool inside as things will heat up with your breath. The whole thing only weighs about two pounds, so it's going to be very comfortable—perhaps even more so than your cloth mask is.
MicroClimate is offering the Air X Helmet for USD$299. If you don't mind looking a bit Sci-Fi, then it's well worth the price for the added protection, comfort, and visibility.