2019 Father's Day Gift Guide – The Outdoorsman
The 1st Sunday in September is Father's Day here in Australia, and odds are your dad is the outdoor type. That means he's self-sufficient and stocked with tons of gear, but surely you can still get him something special. Enter our Father's Day gift guide, which puts a slew of choice selections at your proverbial fingertips. He probably has at least some of these products, but all of them? We think not.
In the following gift guide, you'll find everything a modern man needs before he ventures into the great outdoors. We're talking survival tools, location beacons, fishing rods, headlamps, camping equipment, EDC, apparel, and more. Show Dad how much his boy has grown by getting him something from the list and then joining him on the next expedition. After all, the bond between a parent and his child is the greatest gift of them all. What? Too sappy? Just the gift then!
Note: Father's Day in Australia is on the 1st Sunday of September which is a different day to the USA and UK which is on the 3rd Sunday of June, but it doesn't mean you can't still shop the gift ideas listed below!
You'll also like:
Father's Day Gift Guide 2019 – The Fitness Freak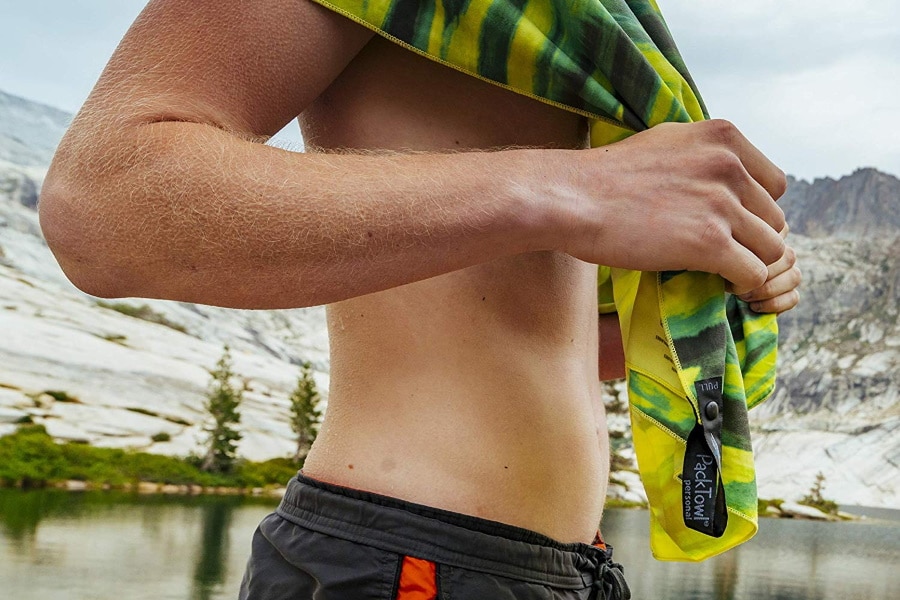 PackTowl Personal Microfiber Towel
Ideal for a full swath of outdoor adventures, this plush microfiber towel soaks up to four times its weight in water and dries out almost 70% faster than its cotton-based counterparts. Thanks to Polygeine Stay Fresh odor control, the towel remains surprisingly fresh after multiple uses. Choose between a variety of colours and sizes and give Dad something truly practical this Father's Day. – $58
Buy it here (AUS) Buy it here (US)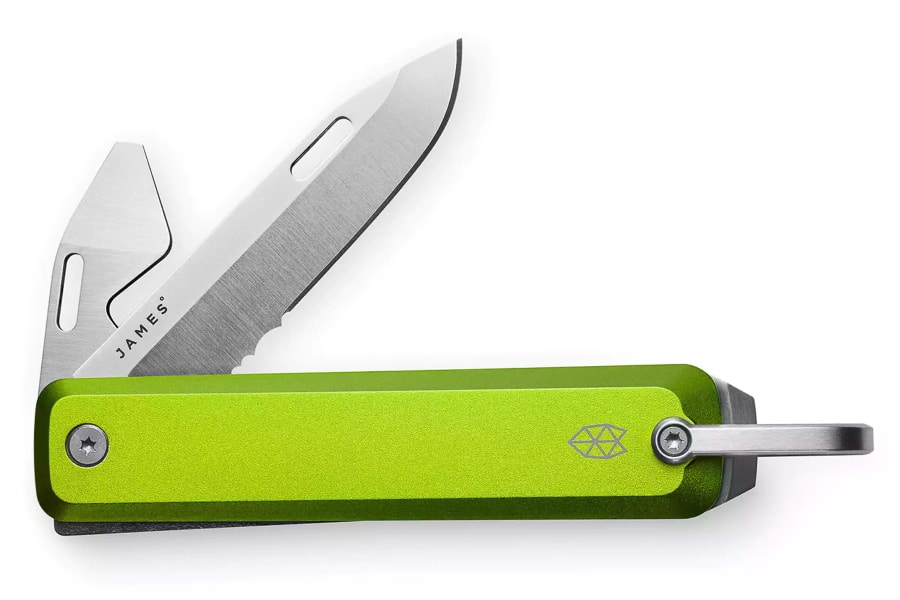 James Brand The Ellis Knife
Nothing says "I Love You, Dad" like some quality EDC. Well, we have just the gift for you (or him, rather). It goes by the name of The Ellis Knife and it packs four useful tools into a clean, minimalist body. Made from stainless steel and lightweight aluminium, it represents an elevated take on the everyday multi-tool. – $145
Buy it here (AUS) Buy it here (US)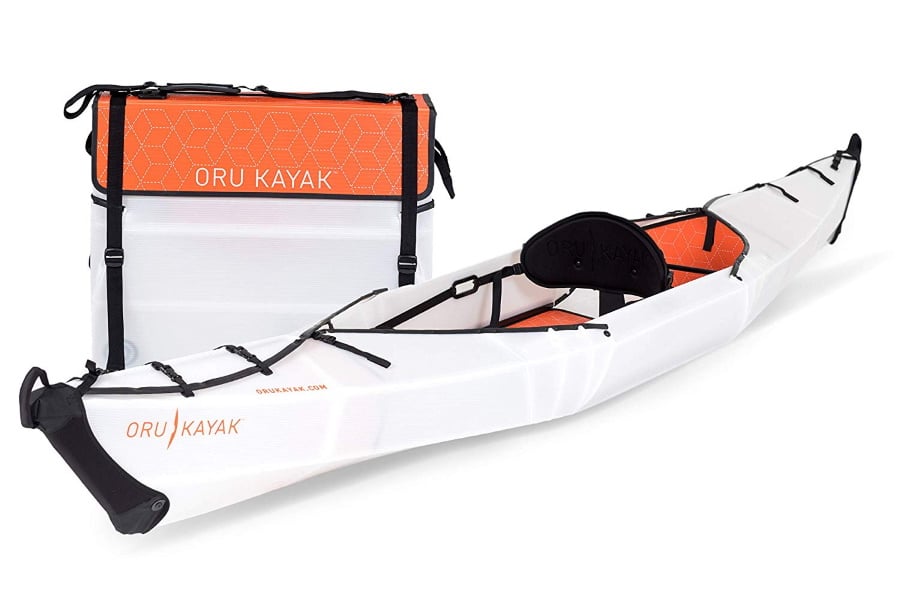 Oru Kayak Foldable Kayak
It's fun. It's durable. It's portable. It's downright revolutionary. It's a foldable kayak and it goes from box to boat in five minutes or less. Your Dad might have seen it on shows like "Shark Tank" and now it can be his to own, presuming you want to throw down some serious cash this Father's Day. – $1920
Buy it here (AUS) Buy it here (US)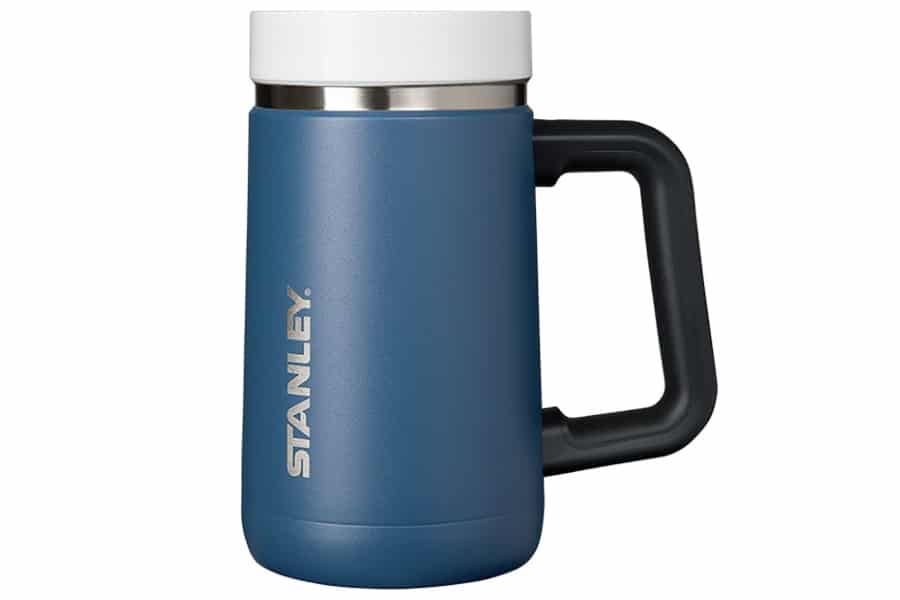 Stanley Go Series with Ceramivac Stein
An insulated stein that keeps beer (or other beverages) cold for up to 7 hours at a time? Yes, please. With stainless steel on the outside and a ceramic-fired interior, this outdoor essential won't just keep those beverages nice and cold, it will do so without spoiling the taste. Cheers to that! – $51
Buy it here (AUS) Buy it here (US)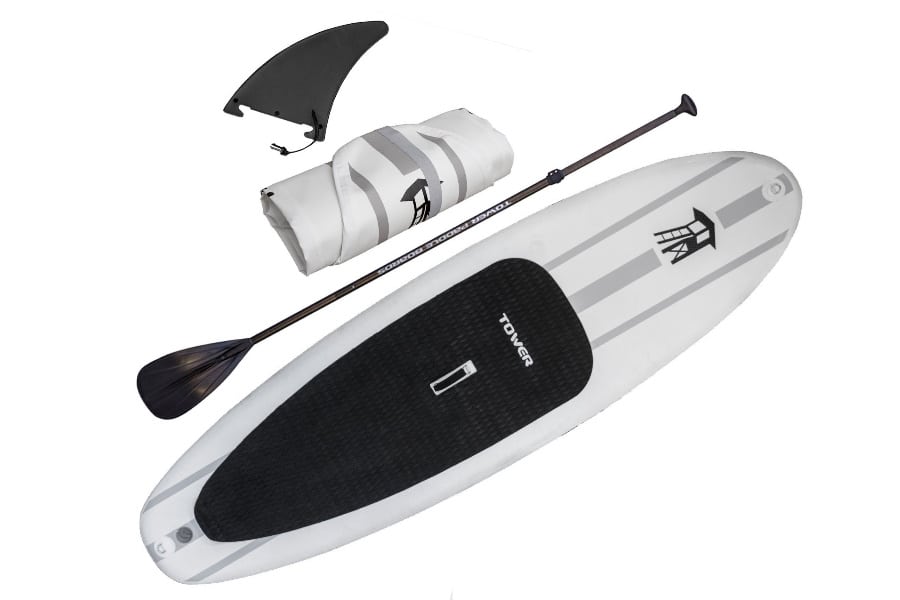 Tower Inflatable 9'10" Stand Up Paddle Board
Long and wide, this inflatable stand-up paddleboard accommodates beginners and experts alike. Made of military-grade PVC material and featuring drop-stitch construction, it won't break down or crack when the going gets tough. And if we know anything about your dad, the going will definitely get tough. Oh wait, we don't know anything about your dad. Nevertheless, he'll love this thing. – $1151
Buy it here (AUS) Buy it here (US)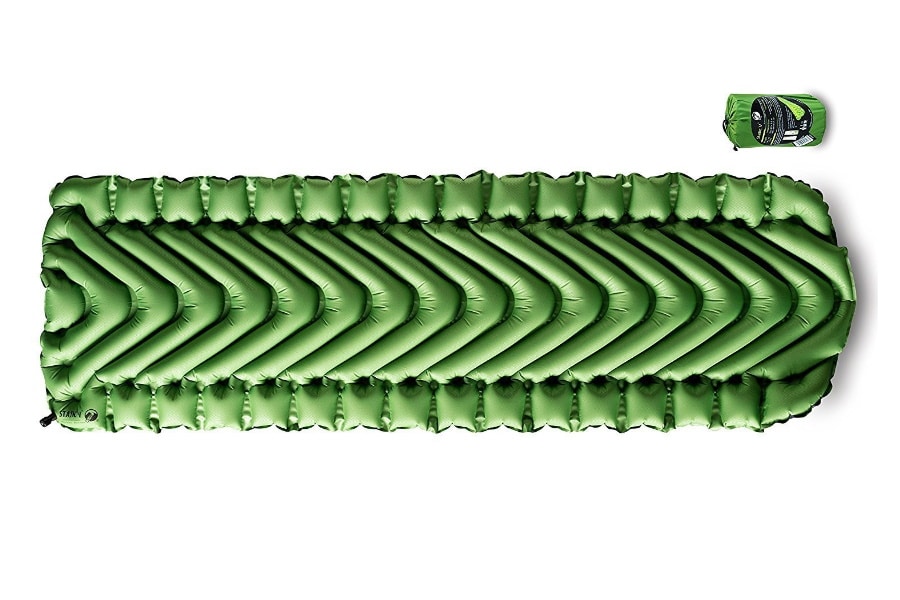 Klymit Static V Sleeping Pad
With the stars above his head and this lightweight sleeping pad under his back, your dad will think he'd died and gone to camping heaven. Plush and lightweight, the pad inflates and deflates with the greatest of ease. Also featured is a V-chamber design, which limits air movement to achieve better support. Throw it in the adjoining stuff sack and take to the woods ASAP. – $73
Buy it here (AUS) Buy it here (US)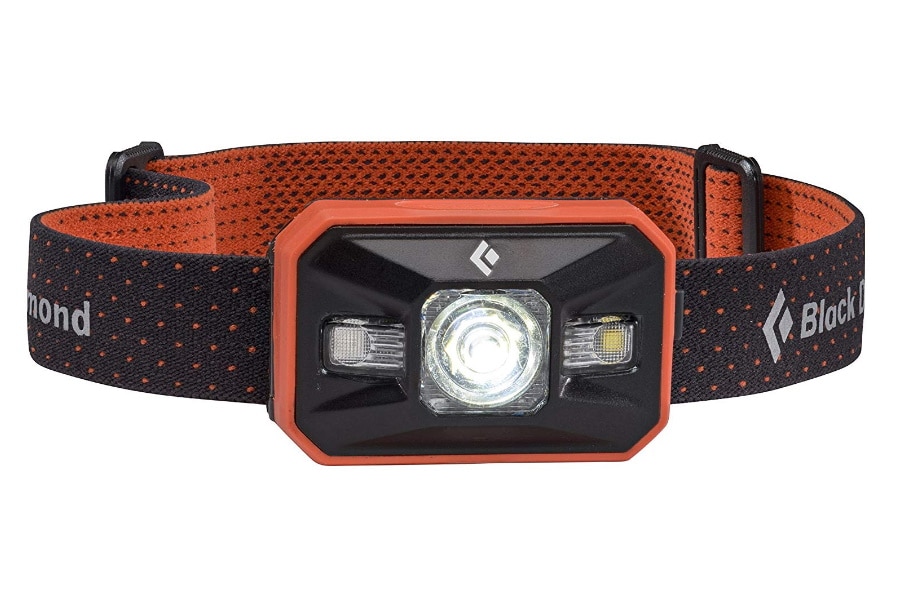 Black Diamond Storm Headlamp
All the true thrill-seekers out there will adore this trusty headlamp from Black Diamond. Equipped with power tap technology and a host of LED lights, it provides clarity and vision in the midst of extreme weather conditions. It's also waterproof, dustproof, and bolstered by adjustable modes and settings. Don't let Dad embark on his next adventure without one. – $56
Buy it here (AUS) Buy it here (US)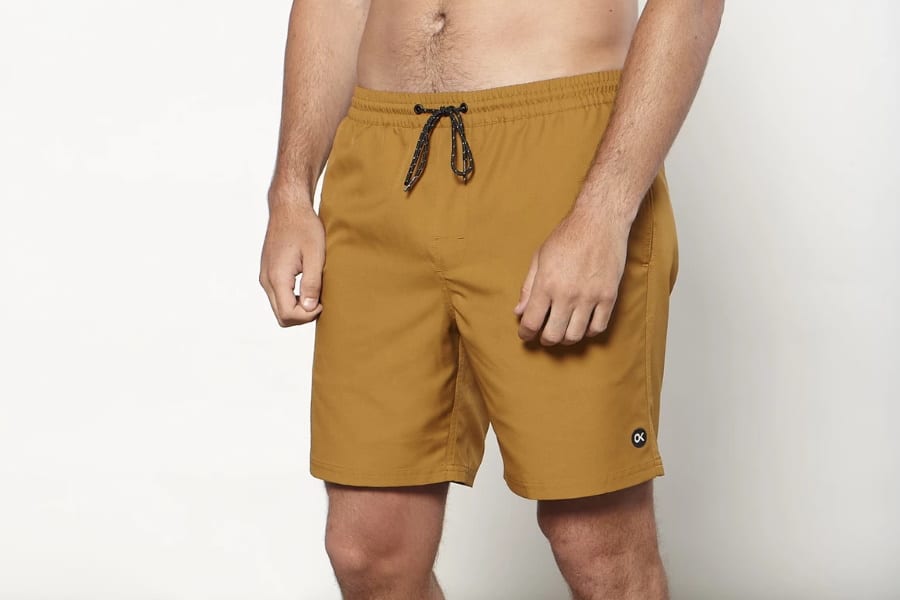 Nomadic Volley Shorts
Touting a classic aesthetic and relaxed fit, the Nomadic Volley Shorts blend with a variety of environments. As such, you can wear them poolside or streetside without losing a stylish beat. They're made of 100% recycled polyester twill with quick-dry technology, allowing you to feel good on multiple levels. Naturally, Dad will throw them on just about every day, especially if he's big on leisure time. – $100
Buy it here (AUS) Buy it here (US)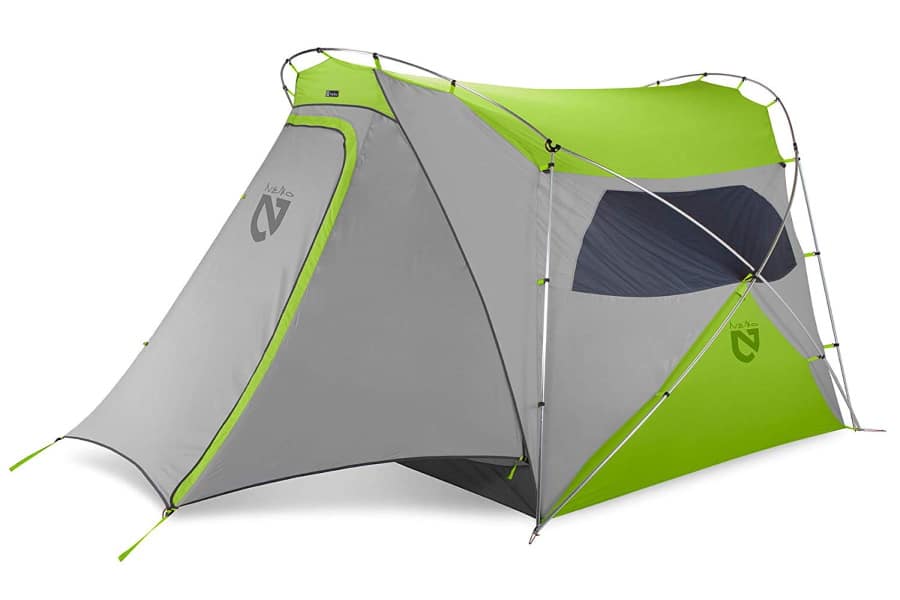 NEMO Wagontop Camping Tent
You can't go camping without a tent and this one from NEMO is designed to perfection. Available in various sizes, it features two hubbed poles, large screen windows on all sides, and single-wall construction with taped seams. There's also a front vestibule, which can be removed in under a minute to free up extra space. Throw in standing height ceilings and a nifty colourway and the Wagontop Camping Tent is quite literally your new home away from home. – $1109
Buy it here (AUS) Buy it here (US)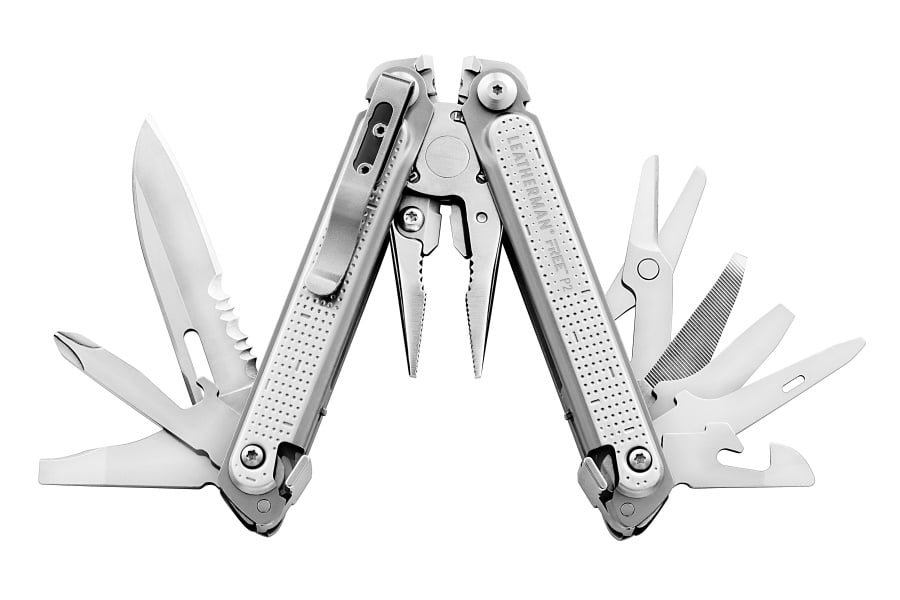 Leatherman FREE P4
When your average EDC won't suffice, pick up the FREE P4 multi-tool instead. Packed within its tight body are a whopping 21 high-grade tools of prime stainless steel. That's joined by nifty features like magnetic closure and a removable pocket clip. Leatherman is already one of the best names in the EDC game and this micro-masterpiece might be their most advanced multi-tool yet. – $207
Buy it here (AUS) Buy it here (US)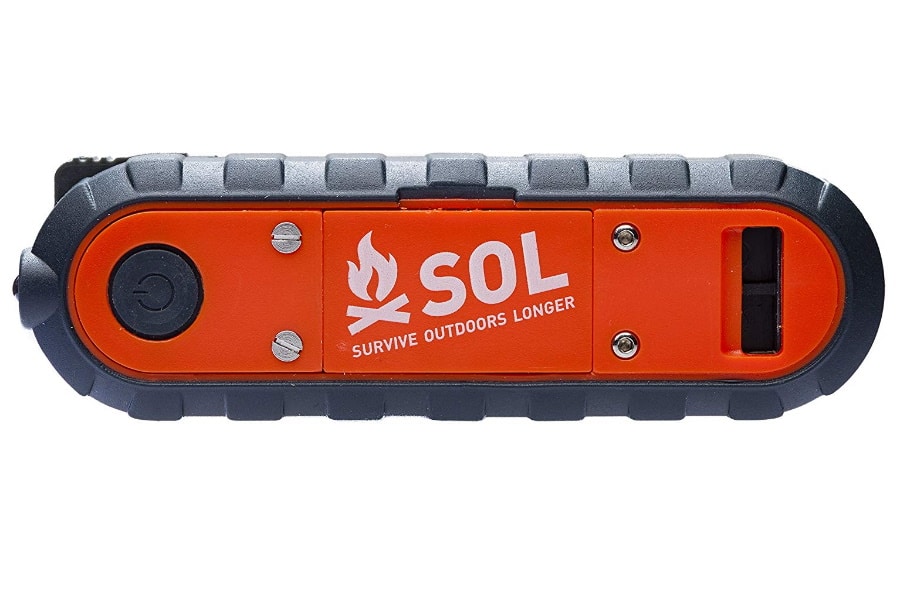 S.O.L Survive Outdoors Longer Phoenix Survival Tool
Survival is often on the mind of every outdoor enthusiast and your dad is probably no exception. It then goes without saying that he'll appreciate this nifty survival tool from Survive Outdoors Longer (S.O.L). Features include a retractable flint, multi-tool knife, tinder compartment, LED light, and whistle. Indeed, one can never be too safe or too prepared these days. – $37
Buy it here (AUS) Buy it here (US)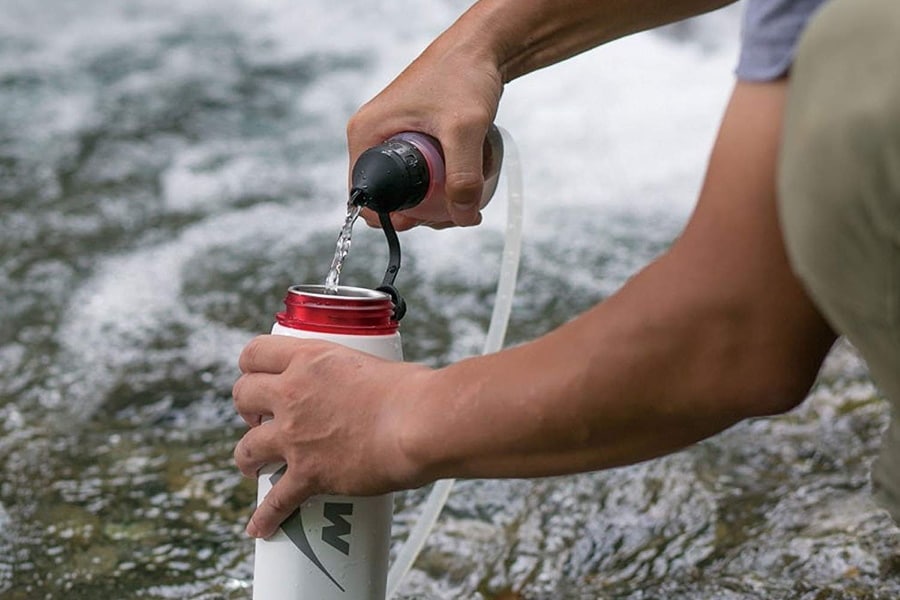 MSR TrailShot Pocket-Sized Water Filter for Hiking
Speaking of survival, a man's gotta stay hydrated! That includes your dad, who should never venture too far without a pocket-sized water filter. We happen to have one right here and it actually works. Use it to clean water directly from the source in a mere 60 seconds. – $74
Buy it here (AUS) Buy it here (US)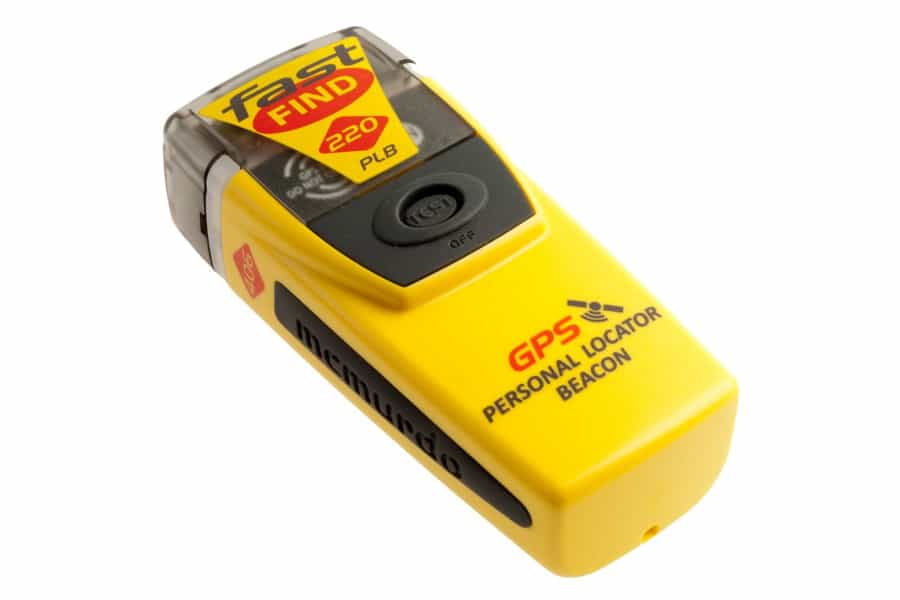 McMurdo Fast Find 220 Personal Locator Beacon
You might notice a survival theme developing here, but we promise you that Dad will be just fine during his next wilderness trip. On the other hand, there's no harm in taking extra precaution. That brings us to this personal location beacon, which has been tested in some of the world's most remote areas. It's like "Find My Phone" on steroids and far more reliable as a result. – $370
Buy it here (AUS) Buy it here (US)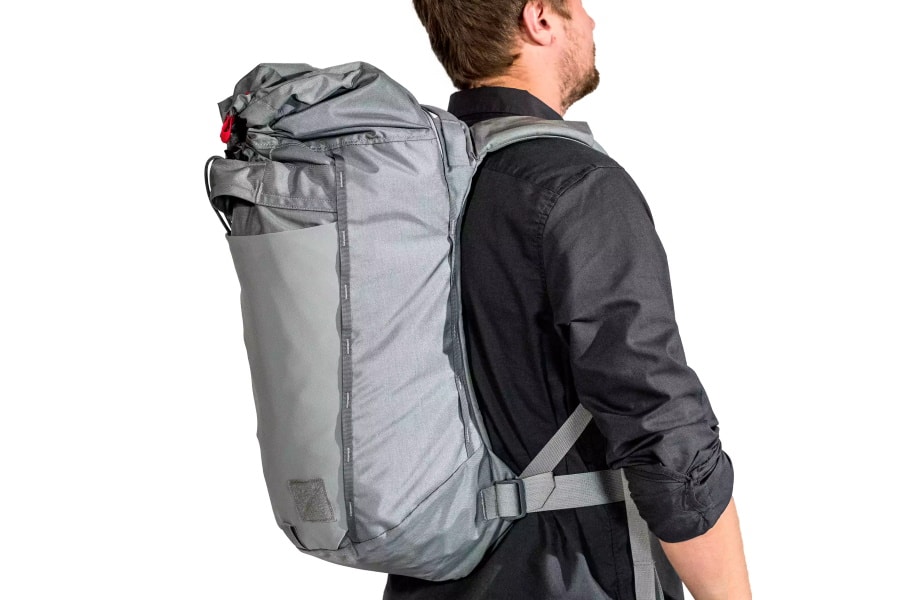 Evergoods MQD 24 Backpack
Everything about the MQD 24 Backpack screams optimisation and usability, making it an ideal choice for outdoor types. In addition to its ample interior and host of pockets (including stretch pockets), the improved alpine bag features a quick draw opening system for easy access. This one is built to last and ready for adventure. Get it at Huckberry and tell them we sent you. – $222
Buy it here (AUS) Buy it here (US)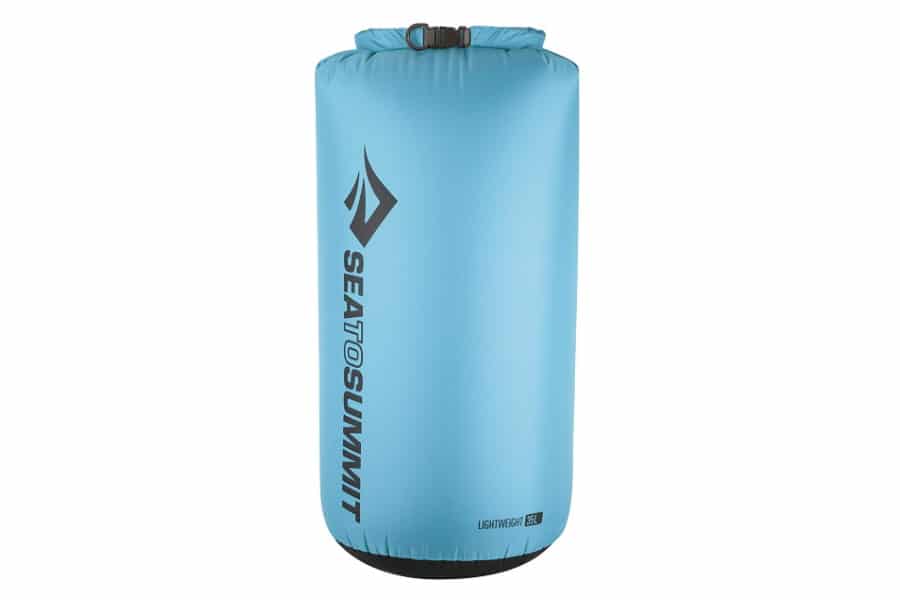 Sea to Summit Lightweight Dry Sack
You don't want to worry about food or clothing when you're out in the wilderness, and thanks to this lightweight dry sack, you won't have to. Good for 1 to 35 liters of storage (depending on which size you get), it uses 70D nylon, polyurethane waterproof coating, and taped seam construction to keep your things safe. Pack it with spare clothing or enough food for 1-2 people. – $19 – $41
Buy it here (AUS) Buy it here (US)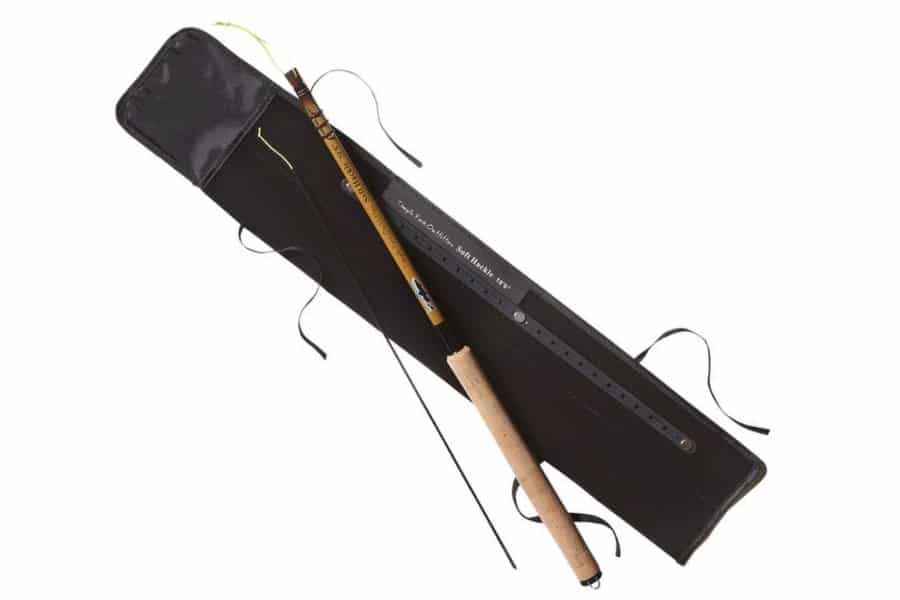 Simple Fly Fishing Tenkara Fly Rod 10′ 6″
Even if Dad has a fly fishing rod, he can always use one more. That rings especially true when it's this premium fishing rod from Patagonia. Featuring a high-modulus carbon fiber rod, cork handle, and rod sock with built-in holder, it streamlines the essentials to superb effect. Here's hoping Dad takes you along to test it out. – $234
Buy it here (AUS) Buy it here (US)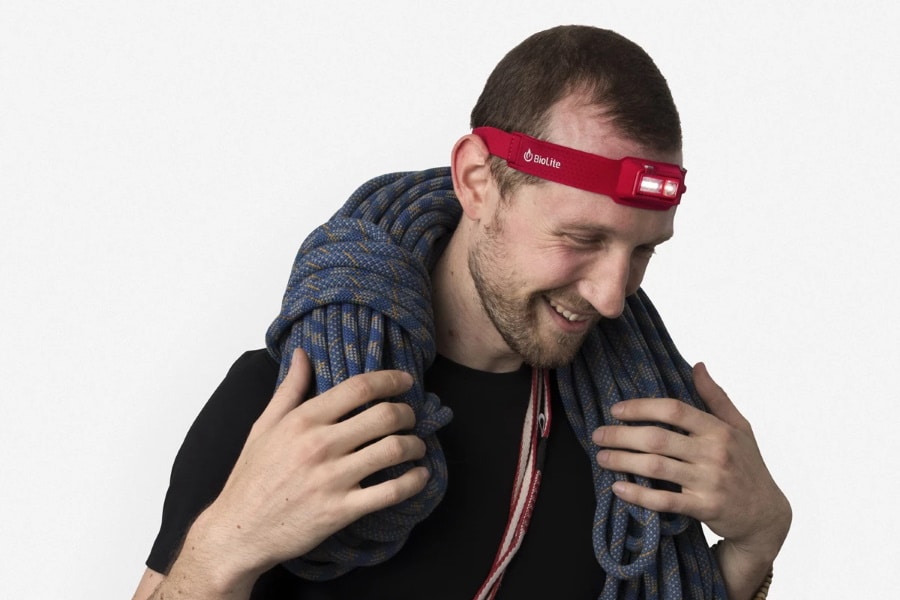 Biolite HeadLamp 330
If only the best headlamp will suffice, don't slouch on this one from Biolite. Flaunting a slim and comfortable profile, it delivers up to 330 Lumens of powerful light. Also included are Red Night Vision, an adjustable front panel, and Micro USB charging. – $74
Buy it here (AUS) Buy it here (US)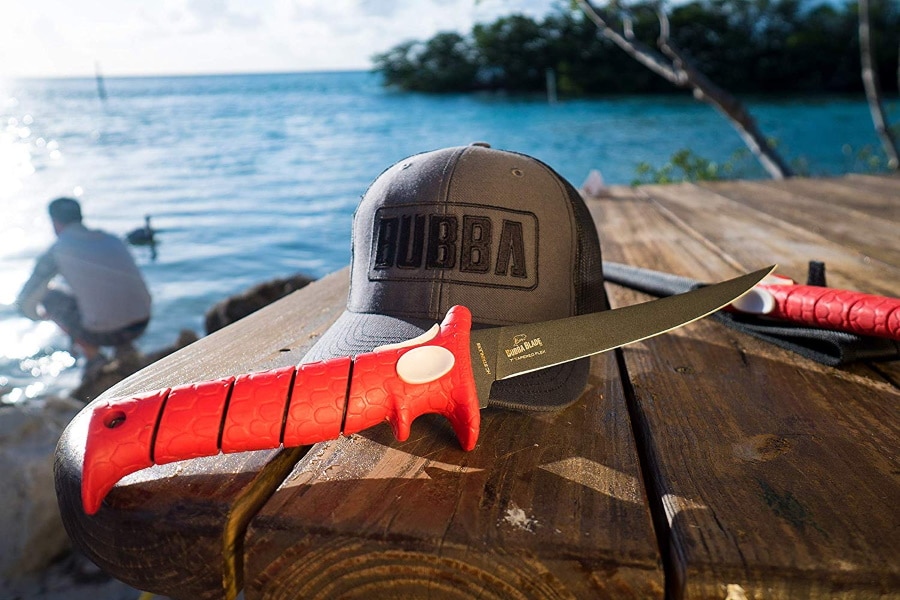 Bubba 9 Inch Tapered Flex Fillet Knife
So you and Dad just went fly fishing and now it's time to turn your latest catch into dinner. For that, you'll need this superior fillet knife from Bubba Blade. It's super-sharp, super-thin, and equipped with Ti-Nitride coating on the rust resistant, 8Cr13MoV blade. – $72
Buy it here (AUS) Buy it here (US)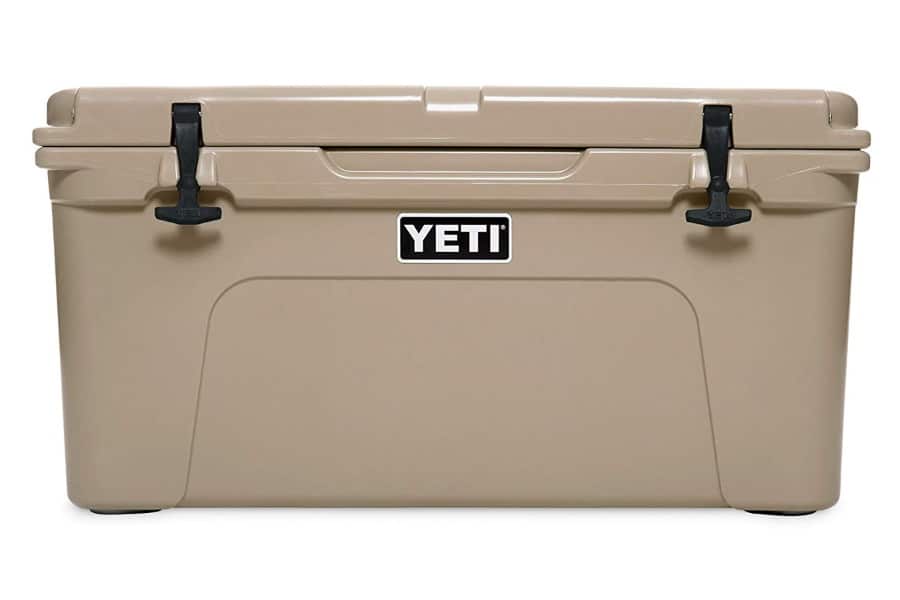 YETI Tundra 65 Cooler
With a name like Tundra, you can bet that this cooler does exactly what it's supposed to and then some. Plus, no one argues with a brand like YETI. Fill it with beer and take it as near as your backyard, or as far as the wilderness. – $518
Buy it here (AUS) Buy it here (US)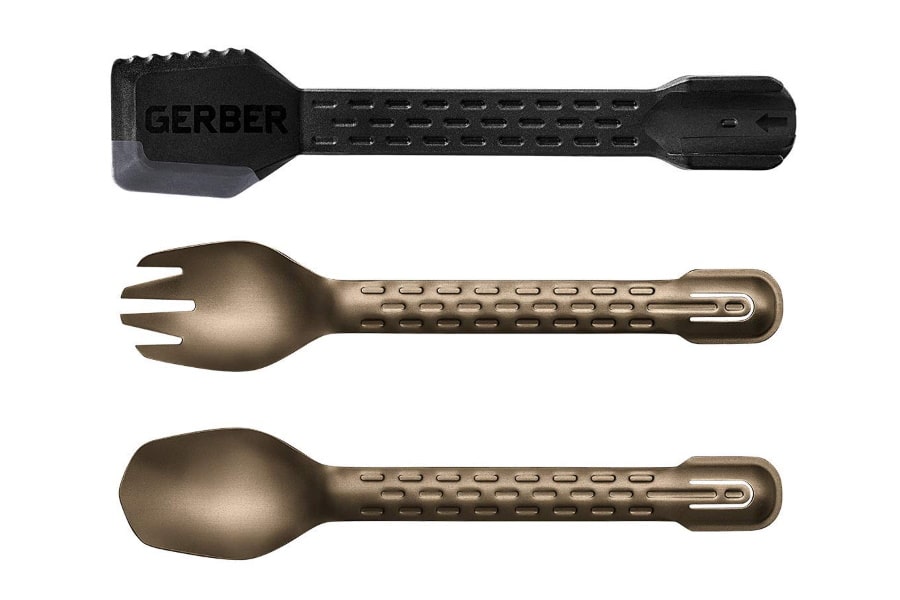 Gerber ComplEAT, Camp Cooking Tool
Sometimes the simplest gift is the one your dad will appreciate the most, especially if he loves camping. If you feel the same way, buy him these slim and lightweight camping utensils and make his day. You did good, son. – $41
Buy it here (AUS) Buy it here (US)
More Gift Guides:
Father's Day Gift Guide 2019 – Under $50
Father's Day Gift Guide 2019 – The Gamer
Father's Day Gift Guide 2019 – The Tech Head
Father's Day Gift Guide 2019 – The Music Lover
View all of our 2019 Father's Day Gift Guides